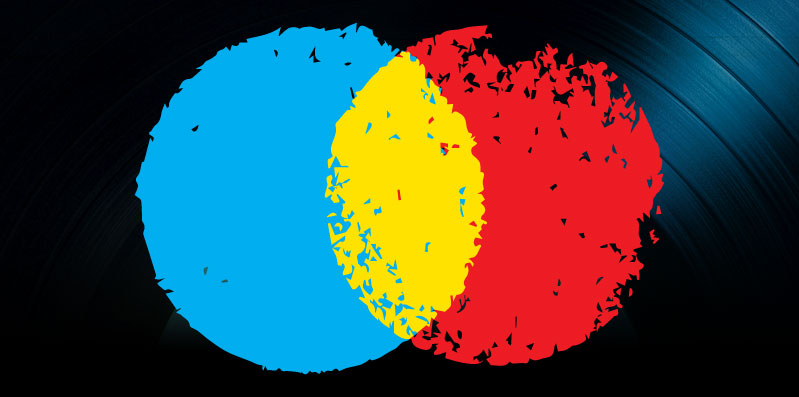 Country Music Hits, Streaming Music and Clio Music News March 15, 2014
A Musicmetric study revealed that social media may be a solid predictor of hit songs. Also, Beats Music announced it raised more funds in order to enhance its features and better compete with established streaming services. Also, the Clio Awards launched a new award to honor excellence in music marketing and advertising.  
Will Social Media Predict Tomorrow's Hits?
A new study conducted by Musicmetric in conjunction with Stone Door Media Lab showed it may be possible to predict a #1 hit on country radio four weeks after the song debuts on the chart. The white paper is titled "Cracking The Code – Predicting a Country Music Hit" and was first presented by Senior Vice President of Musicmetric Mark Tindle at the recent Country Radio Seminar in Nashville.
The Musicmetric blog  said research explored factors that contribute to a country single making it to the top of the charts and how early that single will hit #1. The study showed that by tracking 28 metrics such as airplay, Shazam tags, YouTube plays, downloads and other metrics, there are specific "benchmarks" that indicate a country single's performance. Songs that made it to #1 typically had 3.5 times more Facebook "like"s per week, two times more YouTube plays per week, 1.8 times more new Twitter followers per week and two times more BitTorrent downloads per week than other singles that did not to the charts.
The white paper shows just one of the ways artists can use big data to help track and fuel their successful careers. The study involved looking at four weeks of correlations between 81 country records and 28 social and online metrics. Tindle said a clear yet somewhat unexpected pattern developed:  "A funny thing happened on our way to determining the role social and online media have in making country hits – we discovered a predictive model."
Jeff Green of Stone Door Media Lab iterated that there is still no fail-safe method for figuring out which songs will be hits, but data can definitely show the potential of a new single in the early stages of airplay. "These statistics prove that what many thought were hunches are really true," He said.
The companies are working together to further develop the model, but they stated they are confident they will be able to identify a hit as early as four weeks before its first appearance on the chart.
Beats Music Vying for a Position Next to Spotify
Beats Music raised more money to help it compete with Spotify, Pandora Media Inc., iHeartRadio and other established players in the streaming music space, reported the Los Angeles Times. The company first launched by hip-hop artist Dr. Dre and Intescope Geffen A&M Chairman Jimmy Iovine recently raised an additional $60 million to $100 million in funding.
Beats Music launched in January as its own company with a rich suite of music discovery features, such as artist-created playlists and publications by industry tastemakers. A Super Bowl commercial starring Ellen DeGeneres also helped promote the service in its first month.
The new money is coming from those already invested in the company, including Access Industries, the investment company begun by billionaire Warner Music Group owner Len Blavatnik. Access Industries put $60 million into Beats Music when it was still being called "Daisy." Other investors are private equity billionaire Marc Rowan, casino owner James Packer and affiliates of oil heir and businessman Lee M. Bass. Beats Music has not yet commented on the fundraising efforts.
Part of Beats Music's business model is similar to Spotify and Rdio:  The service is $10 per month for those that want access via Web and mobile devices. However, there is no free, advertiser-supported version. Beats Music also partnered with AT&T to offer a $15-per-month family plan.  
Beats Music announced its upcoming acquisition of Topspin Media last week, while Spotify stated it plans to buy the Echo Nest, a company that mines data to help recommend music to listeners based on their preferences. Spotify earned $250 million in new funding in November.
Clio Music to Honor Outstanding Music Marketing and Advertising
The Clio Awards announced its extension Clio Music, which will celebrate the best creative work promoting music in media and advertising, according to ADWEEK. A call for nominations began on March 11 on the Clio Awards website.  
Clio Music will honor work "that pushes the creative boundaries and demonstrates ahead-of-the-curve thinking in music." Open for consideration will be artist self-promotion, music marketing and brand collaborations plus the use of music in ad campaigns. Billboard magazine will be co-sponsoring the program.
Executive Vice President of Clio Nicole Purcell explained how critical music has become to advertising:  "Music is as powerful an asset as any in the creative mix, so it's only fitting to include it as a new program in the Clio legacy."
Submissions will be judged in New York by a panel of jurors, including Tom Poleman, president of national programming platforms at Clear Channel Radio, Liana Huth, Senior Vice President of Partnerships and Events at Fuse, Javier Farfan, Senior Director of Cultural Branding at PepsiCo, Mike Mahan, President of Dick Clark Productions, and others.
Agencies, record labels, production companies, musicians, managers and brands that have made contributions to advertising and marketing through music are eligible to be nominated. Entry types and media include Events/Engagements, Film, Innovative Media, Integrated Media, Partnerships/Collaborations and Digital/Social Media.
Clio Music winners will be unveiled at the 2014 Clio Awards on October 1.