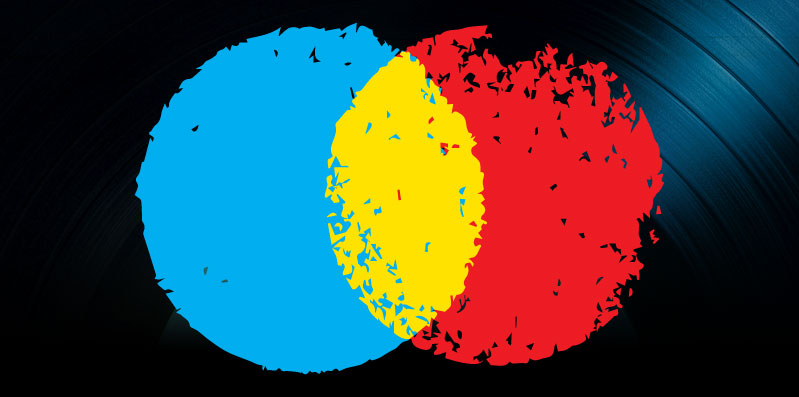 Streaming Music Services, Music Piracy and Music Business 2014 News, December 29, 2013
Data showed that streaming services are changing the way people consume music. Also, Iron Maiden may be proving that illegal file sharing can be beneficial to artists. And top music executives made predictions about what will happen to the music industry in 2014.   
Streaming Music and Technology Changing Music Demand
"Staying power" is more important than "bursting onto the scene" with hits for any artist that wants to enjoy a long career, according to recent data and The Wall Street Journal.
Prior to the Digital Age and especially when CDs were at their peak, the focal point for the music business was on the first week leading up to the official release date, driving sales with airplay on Top 40 radio and MTV, creating billboard ads and promotional space at major record stores. While a solid debut is still important for mega stars in the current industry, digital services that give fans access to huge song libraries for a single fee could be changing the way major labels market music as well as the type of artists they sign.
Spotify's recent disclosure of its average payment amounts per song created more debate over whether or not streaming services will ever be able to generate the revenue as CD sales or even MP3 downloads have. But data reviewed by The Wall Street Journal showed that one major record company earns more per year, on average, from paying customers of Spotify, Rdio and Pandora than it does from the average fan buying downloads, physical products or both. The average subscriber to the premium version of a streaming service brought in approximately $16 per year, whereas a buyer of MP3s or physical music paid $14 on average.
Other data obtained from the same label showed that long term, many individual albums make more money from streaming music than they make from downloads. Specific bands and artists were not identified by the data, only described generically. However, when all acts first entered the market, their albums made more money from downloads or physical formats than from streaming services.
The study also revealed that it took 34 months for an album by an "indie rock/pop group" to make more money from streaming than from other physical or digital formats. An album by a "modern male R&B rapper" reached that milestone in only four months. In both these instances, however, revenue from physical and digital plateaued, whereas streaming revenue continued to go up as fans kept listening via Spotify and other services.
The data did show that marketing-heavy pop acts were the least likely of all artists to have their streaming revenue surpass other sales revenue; online listening and thus revenue declined at the same rate as their sales.
In Sweden, streaming subscription services have already surpassed downloading as the most popular way to acquire music, and the difference in customer value to labels and artists is much more obvious. An average premium subscriber in Sweden is worth $17.75 to a label, and a customer buying physical or other digital formats is worth just $4.     
The article concludes, "The lesson for record companies and artists appears to be:  making disposable hits may once have been a viable business, but new technology could demand tunes built to last."    
Iron Maiden Using Illegal File Sharing to Find Fans, Plan Live Shows
Labels and artists have been fighting online music piracy for over a decade via court cases and fights for improved copyright legislation. However, British heavy metal band Iron Maiden has been successfully using piracy data to find super fans and plan tour locations, reported BitTorrent.
While debated by some industry analysts, artists, labels and others, research conducted during the past few years has showed that those illegally downloading music actually spend more money on legal purchases like concert tickets and merchandise than those that buy their music legally. This suggests that music pirates are incredibly enthusiastic about the music they download and seek to "complement" their legal purchases with as much music – sometimes taking the form of unauthorized downloads – as they can find.
Iron Maiden discerned that because illegal downloaders are the best customers, they would probably be most likely to pay for live shows in their towns and cities.
Gregory Mead, CEO and co-founder of Musicmetric said, "If you know what drives engagement you can maximize the value of your fan base. Artists could say 'we're getting pirated here, let's do something about it,' or 'we're popular here, let's play a show … Maiden have been rather successful in turning free file-sharing into fee-paying fans."
An info graphic overview presented by BitTorrent shows that Iron Maiden is the most popular with illegal downloaders in Brazil, who have stolen 463,467 downloads in the past few years. The band is also big in Chile, with 1,300 downloads for every 100,000 Internet users, for a total of 70,932 downloads.
Iron Maiden's recent tour was focused on South America, where there were also a lot of Twitter followers to accompany the unauthorized downloads. The band visited Paraguay for the first time to sold-out audiences.
Mead added that Musicmetric data showed that file sharing also helped Iron Maiden turn many pirates into paying customers, just by playing for them personally, because the live experience cannot be replicated by a download:  "If you engage with fans, there is a chance to turn a percentage into paying customers. You can see that through various bands using the BitTorrent network in a legal way to share content."  
BitTorrent notes that while site "The Cite" found data suggesting Iron Maiden used specific analytics to plan their concerts, the claim is still unsubstantiated.
Billboard Asking, "What's the Most Important Issue Facing the Music Industry in 2014?"
As part of a year-end special, Billboard surveyed a handful of music executives, entrepreneurs and other industry people about what they believe will be the biggest issue faced by the music business in 2014. Below are some of the responses.
Michael Huppe, president/CEO of SoundExchange said, "There is no issue more important than getting a terrestrial performance right in place for traditional radio (AM/FM) to pay recording artists. Unlike all other radio platforms, AM/FM radio does not pay for sound recordings. The U.S. is only industrialized nation that doesn't recognize a performance right and this must change. Overall, we can expect a deeper look at current music copyright laws from numerous perspectives in 2014."
And the Orchard COO Colleen Theis stated, "Successfully managing the consumer shift toward streaming consumption models is an extremely important topic across the industry. 2014 promises to be an exciting and variable landscape, with an unprecedented level of choice in services for consumers and reach of those services across the globe."
And according to Chris Vanderhook, COO of Myspace, "There's a friction between consumer demand for free (ad-supported) streaming and the cost of making that music available to them. The current model is not sustainable and some predict the demise of these streaming services entirely. But labels rely on streaming services for hundreds of millions of dollars each year and one thing that history has taught us is that consumers dictate to the market, not the other way around. Music consumption is up, but purchasing is down and subscription growth is stagnant. There's a tension in the content creation-monetization paradigm — a tension between consumers and the music business. The sides are too far apart. What needs to happen (and is inevitable) is innovation to create a new system that works more effectively. In 2014, we won't see labels die and we won't see them bleed streaming services dry, either. We'll see new forward-thinking models presented to consumers — accounting for both market demand and the cost of supplying that demand. It's less a zero-sum game than it is about breeding another cycle of innovation."
Jim Donio, president of the Music Business Association, added, "2014 is already primed to be the year of streaming music. Three major new services — Beats Music, Deezer, and YouTube MusicPass — are expected to launch this year, and Spotify just announced new free, ad-supported tiers for tablets and smartphones, which should help to significantly increase its membership base. With this in mind, it is even more imperative that the industry develops proper methods for measuring streaming plays so they can impact existing sales data. Streaming will only become more prevalent as the years go on, and these services must be included in our regular metrics in order to give us the best picture of the true state of the business. However, none of this can be accomplished without improved data standards, which will be required to alleviate existing digital supply chain and metadata issues regarding unique IDs, artist disambiguation and more."
And Matt Pincus, founder/CEO of Songs Music Publishing said a major issue will be "How to deal with the explosion of data without commensurate revenue growth to build capacity to handle it. Five years ago, when digital music services were nascent, the business was largely defined by policy and rate issues. Now, with tens of millions of users streaming billions of songs, it is a tremendous operational challenge. The infrastructure to handle the transaction volume is not yet in place, but the market is exploding. So we don't have the luxury of time to figure it out. 2014 will be a critical year."