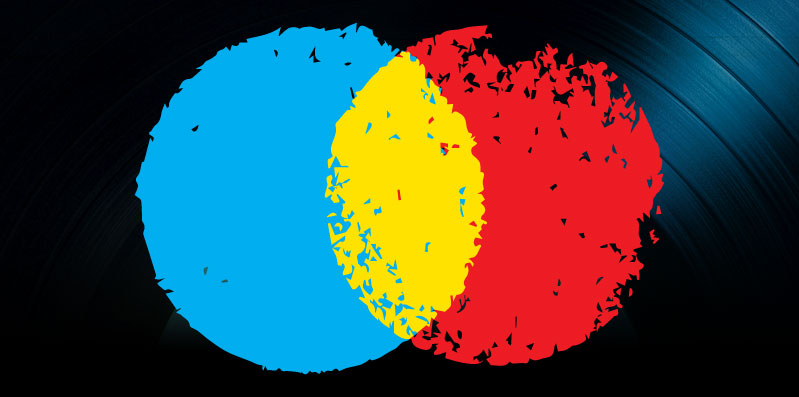 Music Tech Startups, Grammy® Awards and Music and Brand Integration News, November 10, 2013
Music business analysts discussed why small tech startups could prompt the beginning of the best years the music industry has ever seen. Also The Grammys announced prizes and opportunities for aspiring artists. And The Independent explored how commercial brand sponsorship is helping the British music industry rebound.
Will Small Tech Startups Rejuvenate Music?
"We're in the early stages of the best days the music industry has ever seen." This was the declaration of business expert Rocco Pendola of The Street, who said he believes despite battles over royalties, changes in the music business climate could be headed towards a time of prosperity, led by the many entrepreneurs who are embracing new trends in digital technology.
Pendola added that the revolution will not only be led by giants like Pandora and Spotify, but also smaller, tech-minded companies like Patreon, Kickstarter and live show platform Concert Window, run by musician and entrepreneur Dan Gurney of the indie band The Yanks, who runs a blog chronicling his life as a working musician and recently wrote a post about emerging business models.
Gurney observed, "But here's what's happening: the music industry is undergoing a fundamental transition. The old model of record labels and other intermediaries is going away. Thanks to the Internet and the level playing field it creates, musicians can now communicate directly with their fans, and that's a new dynamic … As the intermediaries are disappearing, power is shifting to the musicians."
He added that one of the best things about new business models that are emerging is that they take out the "middleman," give musicians more control over their own revenues and allow them to personally honor the fans that support them:  "Because here's what the old model didn't appreciate: fans want to support musicians. As long as there isn't a monolithic, cold-hearted middleman in the way."
And Pendola concluded that while musicians and record label executives are looking for Apple to fix everything, its ultimate focus on selling hardware will prevent it from affecting the change necessary to raise music revenue:  "Apple rides both sides of the fence – between downloads and the access model … This company is nimble enough to shift to wherever the consumer market shifts. Plus the revenue it derives from selling music means little, if anything, to it … for Apple, it's all about selling hardware."
Grammys Presenting Prizes to Aspiring Musicians in 2014
The Recording Academy will be giving out awards to aspiring and emerging artists as part of next year's Grammy® Awards, reported The Wall Street Journal.
The Academy will be taking submissions for the contest – co-sponsored by Hyundai Motor Co. – from the public for the next five weeks on its site GrammyUAmplifier.com. Submitted acts will be competing for a list of prizes, including a recording session with a top producer and the chance to be an opening act on a major tour or music festival. Contest judges will be rap artist Kendrick Lamar, pop icon Ariana Grande, jazz pianist Robert Glasper and country star Hunter Hayes, who will choose their top-three favorite songs, based in part on how well they perform on social media.   
The program was first launched in 2012 and is an attempt to reach younger fans, according to an Academy spokeswoman. Academy President Neil Portnow said it is also part of an initiative to better develop "the next generations of music majors," as he feels that school music programs are in "such a pathetic state."
The Grammy-attached contest for new artists is open to anyone 13 and above, but Portnow stated the Academy is particularly focused on college students and will be sending out special notices through the "Grammy U" program being operated on hundreds of college campuses nationwide.
Winners will not accept awards on national television as part of the Grammy®s. But Hyundai spokesman David Matathia said they will be promoting last year's winners in the months leading up to the awards ceremony, releasing footage from winners' festival performances and recordings through the Hyundai's social media channels.
Commercial Brand Sponsorship Re-Energizing UK's Music Business
UK brands injected significant money into the music industry in 2012 –  £100 million, cited The Independent. And this amount is up six percent from 2011, according to a study conducted by PRS for Music.
Fifteen years ago, this type of collaboration was often seen as "selling out" by musicians, but it has now become a critical revenue stream for big names like Professor Green, Avicii, Jay Z and even for growing numbers of indie artists.
Professor Green, who has been working with major energy drink producer Relentless for 18 months explained, "[In] the music business, all you'll hear everyone talk about is how different things are … There's not as much money in certain areas and really it's just trying to find ways to move things forward."
And he added that the fact that brands are making an effort to reach fans in interesting ways has also helped make the experience more appealing to fans. And this helps artists get access to new marketing techniques and also personalize relationships. And the brand-artist partnership also helps reach new potential customers.
Many record labels have added on teams dedicated primarily to managing deals between artists and brands. Universal Records' Marc Robinson said the goal is to bring in more money in a time when everything in the industry is changing:  "Everyone thought file-sharing was the death of the music industry but actually it has given us a whole new lease of life … There are so many different platforms and ways to communicate music to get it heard … Working with brands sometimes brings platforms that we won't get through traditional media."
Dom Hodge of branding company Frukt iterated, "The traditional ways artists have made money has changed. They need new income and brands can give them that income … But also I think artists are wanting to do interesting new things and brands can give them the money to try those things out." His company helped with the study conducted by PRS for Music that revealed the amount of money injected into British music in 2012.
Hodge also revealed, "Over the last five or six years it has really exploded and particularly over the last 24 months … Almost every artist in pop, and increasingly outside of that, is working with brands in some way."
But Professor Green clarified that while artists working with brands is not as frowned upon by fans anymore, they still need to be selective about the partnerships they establish:  "You can't be financially driven … It becomes very obvious to people if you say yes to everything and you do things purely for the money despite not having any belief in what you're endorsing."