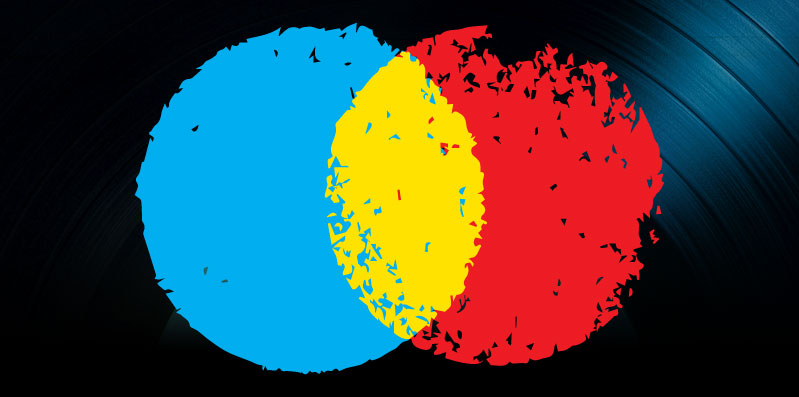 Music Licensing, EDM Industry and Daft Punk News, September 22, 2013
Pandora won one of its several on-going music licensing lawsuits involving ASCAP. And former Wall Street banker John Langdon released a comprehensive white paper revealing the surprising value of the Electronic Dance Music (EDM) industry. Also, Daft Punk's latest album helped spark the French music industry's first positive sales results in a decade.
Pandora Keeping its Streaming Music Licensing Rights
Pandora Media won another royalties dispute in a Manhattan federal court on September 17, The New York Times reported. A judge ruled that the American Society of Composers, Authors and Publishers (ASCAP) cannot stop Pandora from obtaining licenses for all songs in its catalog.
Major music publishers have recently been trying to improve royalty rates for digital music by giving performing rights organizations (PROs) limited rights to their songs. As an example, Sony/ATV said it earned a 25-percent higher rate by licensing its songs directly to Pandora on its own behalf. This ruling will limit the effectiveness of this tactic and also hurt PROs', who could be blamed for failing to bring their members higher royalties.   
Pandora's argument in this case was that allowing publishers to withdraw digital rights from ASCAP would violate ASCAP's long-standing rule that it must license songs to any service that makes a request. The judge's ruling states that ASCAP has to offer all songs in its catalog to Pandora until the end of their contract in 2015. The close of this case comes several months before a larger rate-setting trial between Pandora and ASCAP, which starts on December 4.
Pandora's assistant general counsel Christopher Harrison offered a statement on behalf of the Internet radio provider:  "We hope this will put an end to the attempt by certain ASCAP-member publishers to unfairly and selectively withhold their catalogs from Pandora."
ASCAP's attorney John LoFrumento said that in spite of Pandora's win in this case, he and his client are optimistic about improving the financial climate for songwriters and creators in the future:  "The court's decision to grant summary judgment on this matter has no impact on our fundamental position in this case that songwriters deserve fair pay for their work, an issue that the court has not yet decided."
Pandora has over 70 million regular users. In the past year, it has come under attack by the music industry for its attempts to decrease the licensing fees it pays. In 2012, the company also backed the failed Internet Radio Fairness Act in part to help it reduce costs and increase advertising revenue, a practice that has continued to increase the value of its stock.
EDM Study Exploring the Value and Rapid Growth of the Genre Released
The first-annual white paper analyzing the reach, influence and worth of the thriving global Electronic Dance Music (EDM) industry was released on September 16 by long-term Wall Street analyst John Langdon and his firm Massive Advisors LLC. Electronic Dance Music (EDM):  The Digital Pangaea revealed the EDM market to be worth $15 – $20 billion and represents one of the most extensive studies ever done of the macroeconomic impact of this segment of the music business and its overall culture, according to information released by Yahoo/PRNewswire.   
EDM has been steadily growing for the past few years and recently found its way into the mainstream. Still, there have been very few studies done of its impact on the overall music industry. In his report, Langdon compiled public and exclusive data  statistics to offer a clear picture of the dance music market.
The white paper also illustrated that EDM is still largely misunderstood and often ignored around the world by music distributors, acoustic manufacturers, brands and governments. While the overall EDM market is worth as much as $10 billion, the biggest acts and companies earned approximately $4.5 billion in sales last year. And digital music revenues in the space grew by 9.8 percent. There was also a 17-percent increase in festival attendees at the top five global festivals as well as a 33-percent rise in the number of festivals thrown. Massive Advisors also found that between 2009 and 2013, attendees at EDM festivals increased from 1.9 million to 3.4 million.
French Music Industry Growing Thanks to "Homegrown" Artists
The success of French duo Daft Punk's blockbuster album Random Access Memories has contributed to a major turnaround for the music business in the group's home country, stated The Guardian. France's industry recently posted its first positive sales figures after a decade of deep decline.
The French record industry saw a 22.7 increase in sales for the second third of 2013, compared with the same period in 2012. Total record sales in France in the first half of this year are up 6.1 percent from last year at the same time, including CD sales and revenue from digital downloads and streaming. A large percentage of these sales can be linked directly to Daft Punk's latest release.
The major French music industry group the Syndicat National de L'Édition Phonographique expressed "cautious optimism" at a recent press conference, crediting Daft Punk with also driving French music fans to buy more music by other French-born artists. Nine of the top 10-selling albums in France during the first half of 2013 were made by French artists.
Amazon also announced that Random Access Memories is its best-selling vinyl LP of all time worldwide. In the UK, the album sold 165,000 copies the first week after its release. "Get Lucky" is also the French single that most quickly earned one-million sales in the UK, beating out DJ David Guetta's former record.
French music companies have taken a major hit in the past decade, and many firms have had to ask for government assistance to stay in business. In light of the industry's upturn last week, culture minister Aurélie Filippetti announced he was working on two new contracts related to online music and its placement in television and radio.