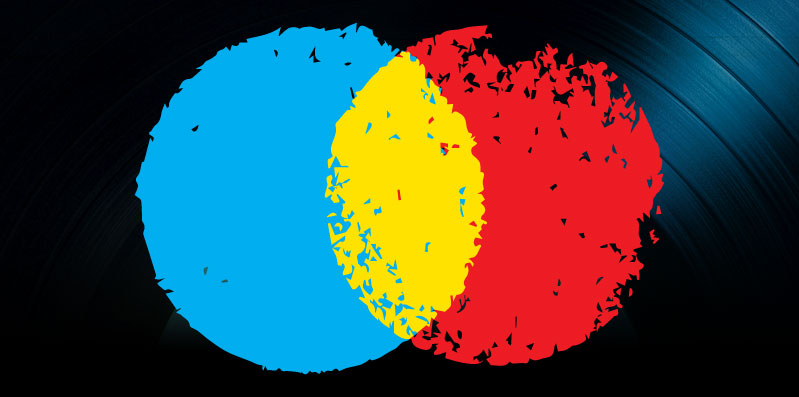 Music Industry Sales, Digital Piracy and Google Streaming Music News March 3, 2013
Global music sales were up in 2012, thanks to continued digital innovation, while digital piracy rates dropped significantly. And Google started discussing licensing with labels in preparation to launch a new streaming music service to complement Google Play.
Positive Sales Could Mean Official Music Industry Recovery
The International Federation of the Phonographic Industry (IFPI) released a report in London declaring worldwide music sales had increased by .3 percent in 2012. Released on February 26, the report reveals the first official growth spurt since 1999, which could signify that the official recovery of the business is finally in progress, according to The New York Times. And analysts believe this growth is largely due to continued music technology innovation.   
Total music revenue last year was $16.5 billion – significantly less than the $38 billion taken in when the industry was at its peak in the late '90s. However, the news is still heartening. Frances Moore, chief executive of the IFPI said, "It's clear that 2012 saw the global recording industry moving into the road to recovery … There's a palpable buzz in the air that I haven't felt for a long time."
The music industry has been in decline for years, as record labels and other companies that long followed old-school business models have resisted or struggled to adapt to new technology and come up with viable digital business plans that lure music fans away from acts of online piracy. But the fact that digital sales and other new revenue sources grew enough to offset the loss of physical CD sales in 2012 could mean that more businesses are finally embracing the digital revolution.
Edgar Berger, chief executive of the international branch of Sony Music Entertainment said, "At the beginning of the digital revolution it was common to say that digital was killing music … [But now it could be said] that digital is saving music."
Digital revenue comes from diverse sources, including downloaded singles and albums from platforms like iTunes and Amazon, which have continued to rise in spite of the introduction of explosively-popular subscription streaming services. Spotify, Rhapsody and Muve Music attracted 44 percent more subscribers in 2012, bringing the total number of streaming music subscribers to 20 million. And there will likely be new services from Apple and Google in the coming months, as royalties from musical performances and marketing music uses also grow.
Despite increased revenue overall, there is still a disparity between the music economies of different countries. Eight of the 20 largest music markets grew last year, but in Russia, China and other countries that still have "emerging" markets, piracy is still a major problem that suppresses the success of legal digital services.
And some formerly thriving markets like Britain have experienced troubling decline. The bankruptcy of retail music chains like HMV have many experts concerned that CD sales will decline too rapidly for the digital marketplace to pick up the slack.  
Sales slipped in the U.S. in 2012. But London-based research firm Enders Analysis released a separate report last week, which predicted that the U.S. market would rebound in 2013, going from $5.32 billion to $5.35 billion.
Enders Analysis Senior analyst Alice Enders said the reported growth is "huge" and a "milestone," but that growth might be slow in 2013, because CD sales would likely experience a major fallout. She added that the music industry might not ever return to its previous size, but it could still become healthy and profitable again, particularly since switching to digital delivery of music has significantly lowered operation costs for record companies.    
Labels, fearful of online piracy, notoriously resisted digital distribution. While they initially did not see the opportunities for profit it presented, they started to embrace the models they rejected, like free, ad-supported music services.
The IFPI report indicated that the industry earned 34 percent of revenue from digital sources last year, more than other media outlets. In the U.S., India, Norway and Sweden, digital sales already account for 50 percent of total sales.
Some analysts believe that if music executives had taken a progressive stance in 1999, growth would not have taken over a decade. Paul Brindley, chief executive of the consulting firm Music Ally stated, "If there is a lesson to take away, it is probably that the earlier you can embrace new business models and services, the better."
Piracy Rates Down in 2012
Illegal downloading and file sharing was down in 2012, a report conducted by research firm NPD Group found. CNet reported that NPD's Annual Music Study 2012 found that of the music fans surveyed, 40 percent of those that downloaded music via P2P services in 2011 admitted they had decreased this practice or stopped it altogether in 2012. The year 2005 was the high point of P2P file sharing network use, with 33 million people using them. In 2012, the use of P2P services overall decreased to 21 million.  
A decrease in piracy was also seen in other areas. Songs burned from CDs owned by friends and family was also down by 44 percent. And the number of songs grabbed from digital lockers was down 28 percent.
NPD said there were three reasons for lower piracy rates. First, free music streaming services that gave music lovers a robust listening experience attracted former illegal downloaders. Half of the people surveyed said they had cut back on illegal downloads or stopped completely because of increased options afforded by free, legal streaming.
Secondly, the music industry's legal actions have driven a lot of P2P sites out of business. For example, former P2P giant Limewire shut down almost two years ago after being found guilty of violating copyright.  
Third of all, many P2P sites have made users susceptible to viruses and spyware, which prove to be too high a price to pay for free music. Of those P2P users surveyed, 20 percent said they curbed their downloading behavior because a favorite site went offline or infected them with a virus.
Russ Crupnick, NPD's senior vice president of industry analysis confirmed, "In recent years, we've seen less P2P activity, because the music industry has successfully used litigation to shut down Limewire and other services … Many of those who continued to use P2P services reported poor experiences, due to rampant spyware and viruses on illegal P2P sites."   
Google Approaching Labels to License New Streaming Service
Google, Inc.'s Android division is in negotiation with music companies to support launching a new subscription music-streaming service like Spotify, revealed insiders. The Wall Street Journal. These negotiations are happening alongside YouTube's push to get licenses from music labels to start a paid music video subscription service.
If Google can cut deals with labels and publishers, the new streaming service would be an added feature of Google Music, which currently allows music lovers to share music from their legally-purchased catalogs online and buy new songs. Google Music users can stream songs through their PCs or mobile devices. The service has the best functionality on devices that use Google's Android mobile operating system.  
The music streaming market continues to grow, as more companies diversify their offerings. Apple is also having discussions in order to license music for a Pandora-like radio service.
Details have not emerged about how Google's new YouTube-based video subscription service would operate, but representatives have been talking to online video creators about including their videos. The implications of this potential venture for Vevo, LLC – which has a partnership with YouTube to show most of the major music labels' videos – are also unclear. Vevo gets 4 billion video views per month and has paid out over $200 million in royalties in the past three years.