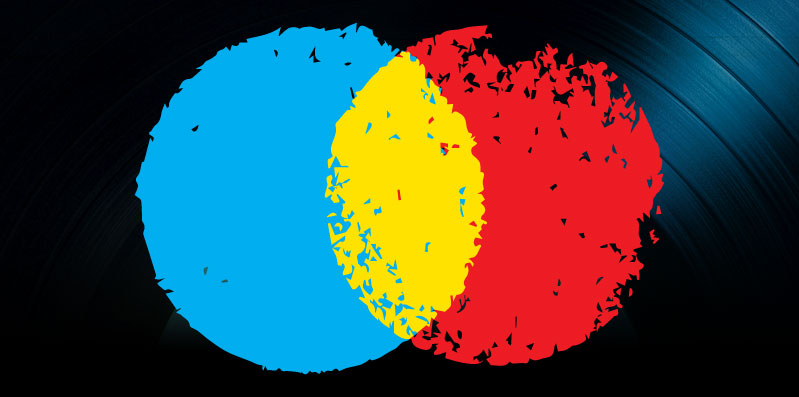 Internet Music, Detroit Music Industry and U.S. Copyright News, November 24, 2013
Irish technology website Silicone Republic analyzed how easy access to music online could affect musicians and their relationships with fans. And a new study showed the value of Detroit's music industry. Also, U.S. copyright industries contributed $1 trillion to the U.S. Gross Domestic Product (GDP) in 2012.
How Will Widespread Internet Music Access Impact Artists?
Technology continues to reshape the way fans listen to music, and, according to Silicone Republic, it also significantly impacts musicians, both financially and creatively.
Head of Spotify for Europe, Benelux, UK and Ireland Adam Williams said he feels that today's music consumer has finally moved beyond physical formats and is fully invested in the online world that offers them "frictionless music access":  "It's about being able to access music anywhere – it doesn't matter where you are, you should be able to do it … They want it on whatever device they have at that particular point in time."
In March, 2013, Spotify reported it had 24 million active users globally, 6 million of which are paying for its premium monthly subscription service. The money the company is earning from both subscribers and advertising is fast turning this type of streaming music service into a successful business model.  
Despite the fact that some artists are starting to report earning decent revenue from Spotify, other musicians continue to lash out against the company for paltry royalties, including Patrick Carney from The Black Keys, Thom Yorke and David Byrne.
But Williams added, by the end of 2013, Spotify will give more than $1 billion back to artists in revenue:  "It's an incredible sum of money." However, the money will still be filtered through record labels, which will then be responsible for paying it out.
In an industry now more crowded with music than ever before, another issue continues to be important for artists:  music discovery. Williams said that at its inception, Spotify was a "virtual jukebox," giving all the power to users to choose the music they wanted to hear. While it now has features that suggest new music, other platforms like Deezer were built on music discovery from the beginning.  
Axel Dauchez, CEO of Deezer explained the importance of discovery for artists and fans:  "If you are a smart jukebox and only a smart jukebox, [your users] will end up listening only to what they know … If that's the case, it will generate a huge amount of revenue to the people already known, but it will totally kill creation financing."
Deezer introduces its users to what is new using 50 curators from around the world. They make recommendations based on users' listening history and other information, which the company states helps enable music creation and has helped push its paid subscribers to 5 million.
Of course, musicians now have many online options to help them create, collaborate, promote and distribute their music as well as connect with fans. Eric Wahlforss, co-founder and CTO of SoundCloud said, "[The Internet is] not only a broadcast medium. It's not read-only; it's read-write."
Platforms like SoundCloud allow artists to directly communicate and even collaborate with fans. "They will re-post and re-share whatever it is you're doing through their own creativity. That's really where this works the best," added Wahlforss.
He also expressed his belief that artists need to fully immerse themselves into new technologies in order to see the biggest benefits:  "The ones who embrace this and use it to the fullest potential for their art, they're really the ones who benefit most from this shift that's going on, from this revolution."
And for companies like SoundCloud, offering an open forum to foster creativity also involves being "flexible" while still making sure rights holders are protected. Wahlforss concluded, "I'm not a proponent of a completely open laissez-faire attitude … What we're trying to do is partly move this illegal sharing over to something where the artist actually has control."
Detroit's Music Business Valued at Over $1 Billion
A new report compiled by the Anderson Economic Group valued the music industry of Detroit at $1.1 billion, employing over 7,000 people and providing $170 million in earnings to the local economy, said Crain's Detroit Business. The study is the first of its kind for the city of Detroit and also showed there are 40,000 – 50,000 live music performances annually in the metropolitan area. Some experts feel that findings from the study also suggest that focusing on fostering music business could help the city rebound from bankruptcy.
Alex Risaen, senior Anderson consultant offered a statement:  "The Detroit area music industry has a great brand and legacy that spans decades … In the study, we found that our great music tradition not only continues, but directly or indirectly employs over 7,000 and contributes $170 million in worker earnings to the local economy."
There were 21 Michigan cities analyzed by the study:  Detroit; Troy; Novi; Birmingham; Rochester; Milford; Dexter; Ann Arbor; Pontiac; Hamtramck; Ypsilanti; Farmington; Northville; Bloomfield Hills; Dearborn; Royal Oak; Auburn Hills; Ferndale; Plymouth; Chelsea; Belleville.
The study also uncovered a lot of other information about the music scene:
The Detroit metro area houses 486 music businesses and 400 bars, parks, restaurants and other performances spaces.
Colleges and universities in the Detroit metro area have given over 3,000 degrees in music business, theory, composition and performance in the past ten years.
According to 2011 figures, Detroit's music industry makes up a greater portion of the area's total employment and payroll compared to cities such as Pittsburgh, Dallas, Indianapolis, Cleveland and Kansas City.
The total industry revenue of $1.15 billion includes record sales and ticket/door revenue from venues.
The average salary for a music industry employee in Detroit is $27,000 per year.
Since 2008, 38 Grammy Award winners and nominees have had some sort of a connection to Detroit.
The typical bar or restaurant venue in Detroit offers three days/nights of live music per week, which adds up to over 25,000 days/nights of live music annually.
There are almost 2,000 indie artists, DJs and groups that perform at bars, lounges and restaurants in the Detroit metro area per year.
U.S. Copyright Industries Contribute $1 Trillion
The U.S. copyright industries pumped $1.01 trillion into the U.S. GDP and accounted for 6.5-percent of the nation's total economy in 2012, according to a study conducted by the International Intellectual Property Alliance and reported by the Los Angeles Times.
The study looked at the economic effect of U.S. industries involved with the creation and distribution of video games, computer software, books, newspapers, periodicals/journals and motion pictures, music, radio and television shows. 2012 figures are up from $965 billion in 2011 and $885 billion in 2009. Research was released November 19 by the International Intellectual Property Alliance, which is a private entity that represents the Motion Picture Association of America, the Recording Industry Association of America and various other creative groups.
The numbers came from data collected by the Bureau of Economic Analysis and several other government agencies and include compensation paid to workers, plus gross profits of employers.    
Steven J. Metalitz, counsel to the IIPA said, "This study represents a milestone … In order to preserve and enhance jobs, exports and economic contributions, it is critical that we have strong legal protections for U.S. creativity and innovation in the U.S. and abroad."
This is the 14th survey compiled by the IIPA since its formation in 1984. It was founded in order to better protect copyrighted materials and allow them to be distributed throughout the world. The most recent survey comes ahead of a major congressional subcommittee hearing on copyright issues in Washington.
Register of copyrights at the U.S. Copyright Office stated that she supports amendments to federal copyright law. The last major change happened in the late 1990s and did not account for the way technology has changed the way content is brought to consumers since then.
The study also revealed that copyright industries employed almost 5.4 million U.S. workers in 2012 and grew at around 4.7 percent annually from 2009 to 2012, which is more than two times the rate of growth for the entire U.S. economy.
And copyright industries also made up $142 billion in foreign sales and exports last year, more than sectors including aerospace, agriculture, food, pharmaceuticals and medicines. The main drivers were computer software, motion pictures, television and video games. Recorded music, newspapers and books unfortunately saw declines in foreign sales over the same four-year period.
Matt Loeb, international president of the International Alliance of Theatrical Stage Employees remarked, "This report makes it crystal clear that workers in the creative industries make a huge contribution to America's economy … It also underscores the urgent need to do more to build, strengthen and protect employment in this dynamic part of our nation's economy."