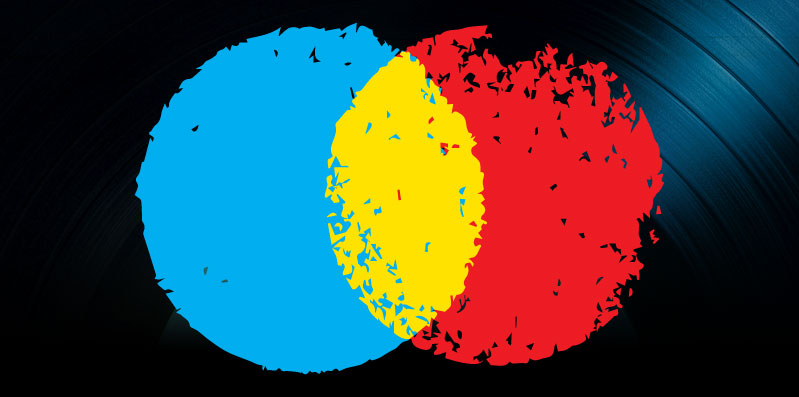 Illegal File Sharing, Digital Marketing Strategies and Music in Technology News, November 17, 2013
The UK music industry talked about trying to block Grooveshark on an ISP level. Also, industry leaders talked about digital marketing at the 10th annual Billboard Touring Conference. And Fast Company outlined the implications of two new big announcements on the music industry:  Microsoft's new music search features; Google Glass' partnerships with artists.
Will the BPI Block Grooveshark?
UK's record label trade body the BPI may be looking to block access to streaming service Grooveshark, reported TorrentFreak. The BPI has blocked a significant number of file-sharing websites since 2011.
Prior to the BPI pushing through the courts to get a website blocked, it typically contacts labels in the UK by collecting society PPL to check if any of them have a licensing arrangement with the site in question. In early 2013, Grooveshark was on the list of websites mentioned in a PPL message, although it was not included in last month's injunction regarding 21 sites. However, Torrentfreak reported that PPL sent another message regarding Grooveshark, naming a deadline of November 11. The message asked BPI members if they've licensed "recorded music to the operators of the Grooveshark website in the UK."
The BPI told Torrentfreak the survey does not automatically lead to legal action. But a Web block against Grooveshark would bring up some complicated issues. The streaming site has not made a lot of friends in the music business, but it is not like the file-sharing services that have previously been hit with ISP blocks; it has been actively trying to get licensing deals with record labels and music publishers and has been successful in some cases.
Grooveshark's owners have continued to insist the their service is legal in the U.S., although users can upload content to its servers, meaning it hosts content that it does not have the license to distribute. Still, Grooveshark has a takedown system in line with the Digital Millennium Copyright Act (DMCA):  It removes unlicensed content when it becomes aware it exists, which protects it from getting sued for copyright infringement in the U.S. Still, a handful of U.S.-based labels, publishers and artists have complained that it has a bad track record of removing unlicensed content. While the DMCA does not work outside the United States, a piece of European legislation offers similar protection to Web companies, though that protection has never been applied to the music space.
The fact that a handful of labels are working with Grooveshark and there could be extra legal challenges attached to blocking access to a site of this type means the BPI might be dissuaded from further action, especially when Web blocks have not been entirely successful at preventing music pirates from accessing unlicensed content by circumventing blockades.
Industry Leaders, on Digital Marketing Strategies and Touring
Executives from Facebook, Eventful, Gupta Media, Live Nation, Eventbright and Ticketfly talked about the digital marketing challenges and the concept of "too many fans, not enough customers" at the 10th annual Billboard Touring Conference, reported Billboard.
The concert business is currently thriving due to marketing strategies that have blossomed thanks to new media. Now artists can draw in fans through mobile, social media, email, re-targeting and push marketing platforms that build close and personal relationships. However, artists face challenges when it comes to converting fans into paying customers.
AEG Live's VP of digital Joyce Szudzik also asked the panel of digital marketing leaders how data can maximize profitability. Facebook's client partner of global marketing solutions replied, "Anything you're doing both on Facebook, on web, on mobile is all feeding into this profile of who you are as a user. All of this data – Eventful, Spotify – all of these have plugs, and it feeds into your data, which makes targeting that much more exact."
Even as technology expands, there are some truths that remain, such as that "content is king" for artists .Ryan Okum, SVP of social media at Live Nation explained, "Fans will do a lot of the marketing for us." He added that Miley Cyrus' recently announced BANGERZ tour offers a solid example:  "We put a Facebook event in place, and late last night we crossed 100,000 RSVPs, which is the highest we've seen thus far. We also know that on average each concertgoer has around 300 friends on Facebook, so it's just that hand raising of 'yes I am attending this event' — it does wonders for us."
Everyone on the panel agreed that personalization is key to connecting with fans. Ticketfly's Senior Director of Marketing, Kristina Wallender said, "They just want to feel special … For most clients, the top 5-percent of their fans generate up to 20-percent of their total sales. They're the loyal fans, the influencers and they can be a huge part of a targeted marketing campaign."
New services like Eventful's DemandIt are also helping artists interact directly with their fan base. Artists poll their fans on social media to see where the demand for their music is the highest. Eventful's CEO, Jordan Glazier stated, "Performers can also now see the demographics – the age and gender – but most importantly, there's a highly effective contact tool, and the open rates on the emails sent out are usually around 80 percent, which are sizeable audiences."
Szudzik called "influencer" a "big buzzword" for the year and added, "It's figuring out who has the loudest voice. If that person says they're going, their posse is going to follow."
The panel ended with a question from an artist in the audience about whether or not any of the panelists would be able to come up with a way for fans to "zap" money from their phones to his phone instead of using services like PayPal. Szudzik responded, "We're all for zapping … But to me it's a battle against ease and data – there are so many different ways to purchase tickets, but as a promoter on the venue side, you still want to create an account, so you're able to track them."
Music Becoming Critical to the Tech Industry
Some announcements in the music industry last week about Microsoft and Google Glass have further exposed music's significant impact on technology, according to Addy Dugdale of Fast Company.
Microsoft adjusted its music searches on Bing so that when users look for an artist's catalog of videos, an array of screens pop up that showcase content from leading video sites such as YouTube, Vimeo, MTV, Artist Direct and many more. Microsoft features over 1.7 million songs, 70,000 artists and half a million albums. Google Glass also revealed it will be providing hands-free access to Google Play and released a video by DJ and producer Young Guru (Jay Z, Beyonce, Rihanna) that shows how the service helps him creatively.
Dugdale said the push by these two companies and others to feature music-related features also proves big companies like Apple need to figure out a way to prevent revenue loss. Apple's iRadio will make money from advertising its free version, and Google is making a "musical ecosystem" for Glass and letting Nielsen tag and measure YouTube advertising after previously nixing the idea.
Much of Google's search revenue comes from high placement of YouTube videos in its search results. And Bing's reorganization of its music features shows tech companies are starting to see music as a key to their growth.