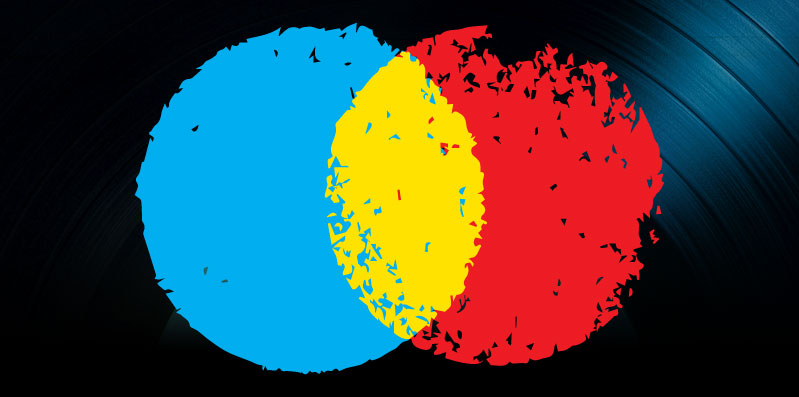 Village People, NARM and Artist Branding News, May 12, 2012
This past week, the evolution of the music industry was highlighted as Village People singer/songwriter Victor Willis won a copyright battle and NARM discussed its intentions to implement better systems for tracking and analyzing sales and consumer behaviors within the music industry. Also,  top music attorney Ken Hertz spoke about why artists need to shift their focus away from the traditional record deal.
Victor Willis and Termination Rights
Former lead singer of the Village People Victor Willis became one of the first songwriters to take the rights to his music back from music publishers who had held it for 35 years this past week, when California judge Barry T. Moskowitz dismissed a suit filed by two song publishing companies, according to Billboard and The New York Times. The publishers – Can't Stop Productions and Scorpio Music – had disputed him when he exercised the "termination rights" copyright law provision to regain control over "YMCA," stating that he had "no right, title or interest" in their copyright. The termination rights provision allows recording artists and songwriters to take back and administer their work themselves 35 years after the song was written.
Willis wrote the lyrics to "YMCA." and co-wrote and recorded 32 other songs with the Village People. The publishing companies laid forth one of the arguments that has been predicted by experts who have been speculating about how publishing companies will react now that many legendary 1970s artists, like Bruce Springsteen and Billy Joel will be soon able to take back the rights to some of their most popular and profitable songs, arguing that Willis had just created "works for hire" while an employee of the company that managed the group. The other part of their argument was that since he was a co-writer, he could not reclaim his share of the song until the other copyright holders weighed in and agreed on the issue.
Judge Moskowitz disagreed and wrote, "The purpose of the act was to 'safeguard authors against unremunerative transfers' and address 'the unequal bargaining position of authors, resulting in pat from the impossibility of determining a work's value until it has been exploited." He asserted that if the publishing companies' interpretation of the law were correct, "it would be more difficult to terminate an individual grant than it would be to make it in the first place."
"Termination rights" was added to copyright law in 1978.Therefore, many 1970s recording artists and songwriters can start to regain ownership of work they signed over early on in their careers in 2013. Recordings that have, over the years, sold millions of copies and have made millions of dollars for publishers and the four major record companies will soon be eligible to be taken back.
Despite Willis' big win, the attorney for the plaintiff expressed confidence that while Willis regained the rights to one of his songs, it does not mean a "big victory," as it does not dictate he will gain control of the many others he wrote. He added, "We predict that when such a determination is made there will be little change from the current status that exists today … The case, in short, is far from over."
Willis is an interesting first example of a songwriter successfully using the termination rights provision, because the Village People did not come together naturally, rather were put together by producers and managers, with each member being given a very specific role. Willis' lawyer said, "This is the first case that's interpreting the statute that deals with termination rights … The significance of the ruling is that one author who gives a grant to a publishing company has the right to recapture the copyright interest he created 35 years ago regardless of what other co-authors do or don't do, and that author gets back that which he created regardless of the income stream he agreed to over 35 years ago."
In a written statement, Willis commented, "I'm extremely pleased with the court's determination … And I look forward to controlling my copyright interests in 2013, as the law provides."
How NARM Will Finally Integrate Big Data
At this year's NARM conference earlier this week, attendees noted the increased use of "big data" terms, such as "key performance indicators" (KPI)and "regression analysis." As Billboard reported, after years of relying on SoundScan sales numbers, the music industry now seems ready to embrace the huge amount of data that is available to them thanks to the Digital Age in order to work more efficiently and create products that will make consumers happy and satisfy the creative and monetary needs of artists and music companies.
Data in the past decade has moved beyond just CD sales and radio listening behavior. NPD Group can now track consumer purchases of concert tickets, artist merchandise, sponsored products, "listens" attached to music collections and Internet radio and users' activity on social media sites. On May 8, Russ Crupnick of NPD gave a demonstration that even showed how Neil Young fans most like to experience their music – by listening to music they purchased and not getting the music through streaming sites – as well as which non-music products they most frequently buy. And while Nielsen tracks consumer purchases and media consumption, cutting-edge companies like Radian6 and Wiredset can track data being exchanged over social media.
However, while there is a lot of data available, experts like Ethan Kaplan, founder of Live Nation Labs and VP of product development at LiveNation.com stated that those tracking data have to be wary of data informed by "narrow experiences." Facebook likes or music purchases wrapped up in digital rights management can produce biased data. For example, a terrible user experience might not be reflected in the data it produces. Kaplan stated that to counteract this phenomenon and others like it, ratio-based metrics like daily average users vs. monthly average users, average revenue per user and groups of users over time provide solid insight.  
The music industry has long been reluctant to adopt new methods of data tracking and analysis, an overwhelming task in the face of completely rebuilding systems that have been around for decades. Therefore experts predict there will be "growing pains" as new systems take hold. Working with the data will require training within organizations and the development of new skill sets. Those at record labels, music publishers, promoters, agents and artist management companies will have to brush up on math and be comfortable with simple statistical analysis, or else they will come up with faulty conclusions which could ultimately negatively affect sales and profitability.   
Also, getting solid partners who can actually put the data to use will be critical. Colin Willis of Next Big Sound, a company that teamed up with Sony Music to create data tools that improved reporting processes said the music business is in the early stages of adopting new strategies and have not yet started to turn big data into actual practical intelligence:  "It's about really having the right tools around data."
Attorney Ken Hertz, on the Artist Reality
Top music lawyer Ken Hertz (will.i.am, Will Smith and Britney Spears) was also making waves at the NARM conference on May 9 when he spoke frankly on an artist branding panel about the fallacy of traditional models of  success within the industry. He talked about the harsh near impossibility of getting a profitable record deal and why musicians need to get realistic about their career goals.
He said, "I think the reality is the following:  99.9-some odd percent of every kid in the world that wants to have a recording career won't have one, won't even meet someone like the people on this panel. And of the people that do meet someone and really get a shot, some fraction of a percent will have any chance of having a career."
Hertz went onto describe the process of having a successful career as an artist as "like winning the lottery," stating that only 95% of the people that put out records do not make a living from that.
However, his harsh tone changed – though only for a moment – when some audience members expressed discouragement and frustration:  "We all know the truth. You don't have a chance of succeeding unless you believe in yourself. So, you have to have unbridled confidence even to have a chance to succeed. And nevertheless, when you do the math, the reality is you won't … The fact is that the people on this panel don't play the lottery for a living. We work for the lottery. And the reason that people play the lottery is because it's easier to understand the prize than to understand the odds."  
Despite his negativity, Hertz did deliver some practical advice for artists trying to brand themselves in a way that will get them noticed by important gatekeepers:  "The pitch has to include the story. You have got to gift wrap this pitch for the people you are doing this for because they have a choice. She only has so many hours to listen to this stuff, I only have so many hours in a day to listen to stuff.  In order for me to listen to something that you have, vs. what you have, I have to decide that it's worth the time …So, my suggestion is if you've got a good social media story to tell, then that's the story you should be telling. If you've got an artist with a voice that's unlike any other, then play the music. Or, go out and find the money to produce a video that can have a viral success so that people will stumble onto it."
He added that as the Internet grows and bands and artists get savvier about leveraging it, the game is getting harder to play. Artists need to do more to distinguish themselves and build their brand:  "Half-a-million hits is not a big number anymore. It's an impressive number because it means half-a-million times, somebody clicked on it. But it is not a big number, and the tide is rising, and it's much harder to rise above the din. And the din is getting larger all the time."