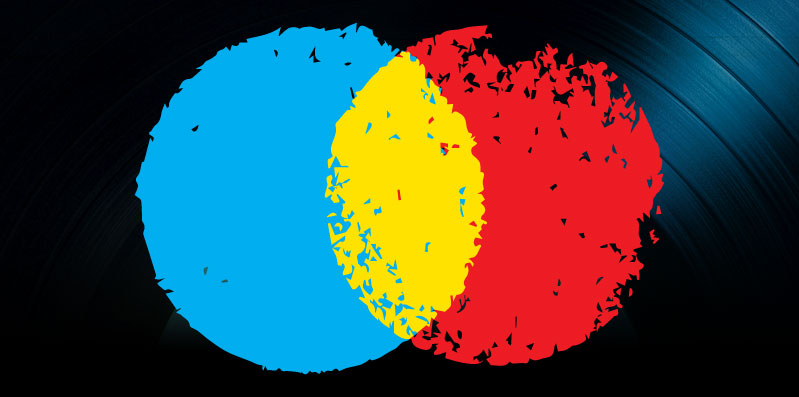 DIY Artist, Digital Music and Music Piracy News, June 2, 2012
This past week, the Future of Music Coalition released a study that revealed that DIY artists can be most profitable when they are organized, educated about business and seek out proper support. Also, digital music sales finally overtook the sale of CDs and other physical music products. Finally, an RIAA executive called Google out for its lack of commitment to helping fight digital music piracy.
Does Pure DIY Pay?
DIY artists without a support team make significantly less money than those who align themselves with competent managers, booking agents, tour managers and other music professionals, according to a recent study based on detailed interviews with musicians and the examination of actual tax filings and conducted by the Future of Music Coalition. The results revealed that those musicians who continue to do it on their own after breaking through the initial barriers of their career are likely leaving money on the table and stalling their careers.
The study results were originally delivered in April by Artist Revenue Streams co-director Kristin Thomson in a lecture "All You Need is Love … (and a manager, an accountant and a web designer). Making it as a Musician in an Increasingly Networked World." The event was hosted by the Berkman Centerfor Internet and Society at Harvard University. The presentation not only broke down the reality of what musicians earn from three different areas – recording, composition and touring – but also revealed which team members that DIY artists hire stand to bring in the most money.
Thomson stressed that musicians must play three roles in order to reach their earnings potential. They must be composers/songwriters, recording artists and performers that actually tour and actively seek out live performance opportunities. This means they need an organized way to license their compositions, record, distribute and sell their sound recordings and a way to book shows and performances. And those that enlist the help of three essential team members – publishers, record labels (or an entity that performs the function of a record label) and booking agents – end up streamlining their business and being able to actually focus on the important task of making great music.
Composers and songwriters write music and thus need to find a way for their compositions to be licensed for use, which means they must focus on connecting meaningfully with recording artists, record labels, movie producers, cable TV shows and other places interested in recording or licensing their works. All of these connections can be made through a publisher.
And artists also need to go into the studio and record in order to tap into that essential income bucket. They can write their own songs or even cover songs written by other songwriters. And then, they have to find a way to get these recordings to their fans in order to earn money from them. Of course, as Thomson said, this has always been a record label's job. Many savvy DIY artists have noted that record labels take a large piece of the wholesale price of their music, plus 50% of licensing deals. However, record labels have historically done more than take care of distribution, licensing and taking money from artists recordings. They also act as a source of cash to support more recordings and tours/performances and provide a built-in team to provide booking services, publicity and producers/engineers. And they can get music played on radio and organize press coverage way more powerfully than the typical pure DIY artist can alone.
And record labels give artists important legitimacy, because it tells the world these artists were of high enough quality that they were worth a significant investment. Record labels raise musicians' profiles to attract booking agents that can bring bigger show payments, bigger tours and better management, thus often significantly impacting income lifetime income. However, many DIY artists have been reluctant to get signed, fearing they will lose control over their compositions and careers. Still, those that decide to add a record label – or individual professionals that can fulfill the many roles of a record label – to their teams end up finding more success financially in the long run.
Touring is the most cut-and-dried point of focus for an artist, because it involves connecting directly with venues and festivals. Performers and bands that hire booking agents – who take 10-15 percent of money earned from the tour – to negotiate dates and details with venues as well as ticket prices and the amount of money they will get paid find more money in their pockets. The Future of Music Coalition revealed that the booking agent actually has the most significant impact on income and often makes artists able to hire professional sound people.
As Thomson pointed out, the many functions of a high-quality support team can technically be carried out by the artists themselves if they are willing to spend significant time, make huge numbers of phone calls and send many emails to music industry people during peak office hours times. However, not many bands actually have the leverage these professionals have in the industry and also find themselves without the power to defend themselves or troubleshoot problems when the going gets tough.
Digital Music Finally on Top
Digital music service revenue finally overtook CD and record sales for the first time in Britain in the first quarter of 2012, according to figures released this past week by trade organization BPI. The amount spent on digital music was up 2.7% and was significantly impacted by tracks bought as downloads, paid-for subscriptions and ad-funded music services from streaming companies like Spotify, Napster and eMusic. The two artists that contributed the most to the rise were Lana Del Ray's and Lady Gaga.
Digital singles have equaled huge revenue for the industry for quite some time, whereas entire digital albums have taken longer to ignite. And sales of CDs and other physical products – which were still represented the biggest revenue stream for recorded music last year have actually dropped 15 percent already. Thankfully, due to the overall sales growth in 2011, digital revenues can finally make up for this loss.
Geoff Taylor, chief executive of the BPI said, "This is a significant milestone in the evolution of the music business …the industry's prospects for growth look brighter than for several years." Still, he said the industry will have to see this trend continue in additional quarters in order to truly declare revolutionary change.
RIAA Leader, on Google's Lack of Commitment to Protecting Copyright
Recording Industry Association of America EVP for Anti-Piracy Brad Buckles revealed what Google is actually doing – and not doing – to deter piracy in a blog entry posted Wednesday on the RIAA site. The entry was a response to Google's recent publication of its "Transparency Report," which showed how many requests the company gets from copyright holders requesting the removal of infringing material.
According to Buckles, Google affirmed its commitment to fighting piracy and eliminating search results that represent copyright-violating items. And he said, the fact that Google does continue to work to try to combat infringement – and openly share the steps they are taking to meet this end – is also positive. However, he stated, "… even more transparency is needed to fully understand the scope of the problem. Knowing the total number of links to infringing material available and the limitations Google imposes on rights owners to search for infringements reveals how meager the number of notices is relative to the vast amount of infringement." As he noted, the fact that the first results that pop up when searching for the term "mp3" and  "free download" are still copyright-infringing materials.
Buckles also pointed out that Google has continued to claim it processes huge volumes of infringement notices, yet data surrounding this is actually misleading. Also, the process of reporting is convoluted and puts a strict cap on the number of instances of violation a copyright owner can report.
Buckles presented five facts about Google's policies:
Copyright owners need to find infringements in order to notify Google of a problem. "But Google places artificial limits on the number of queries that can be made by a copyright owner to identify infringements." And these limits compromise the integrity of Google's take-down tool and neither allow Google to take down the large number of infringements, nor for copyright owners to fully protect their work.
As long as limitations are in place, Google cannot get an accurate picture of the true scope of the piracy problem. Also, not only are piracy queries limited, but copyright holders are only allowed to ask Google to remove a certain number of links per day, despite the fact that Google has the resources that would allow it to manage large volumes of take downs.
"The constraints Google has placed on the tools they promote to deter infringement are well below what is necessary to identify and notice infringements on the Billboard Top 10, much less the entire catalog of the American creative community." Still, Google successfully found five million new illegal links but openly stated it  only received requests to remove 1.2 million links from 1,000 people.
The data Google actually is using to determine the percentage of a given site that is illegal does not fully capture the magnitude of the piracy problem:  "… This number is misleading given the constraints imposed by Google on a copyright owner's ability to find infringements and send notices to Google. If these constraints did not exist, how many more links on these sites might be identified?"
Google's data actually admits it is ineffectively measuring the problem and is often not keeping links down after they come down initially:  "If 'take down' does not mean 'keep down,' then Google's limitations merely perpetuate the fraud wrought on copyright owners by those who game the system."
And Buckles stated he feels the solution is complex, but possible:  "Google needs to take its commitment to fight piracy more seriously by removing the limits on queries and take downs, by taking down multiple files of the same recording instead of just one when a 'representative sample' of infringing files is provided to them, and by establishing meaningful repeat infringer policies."