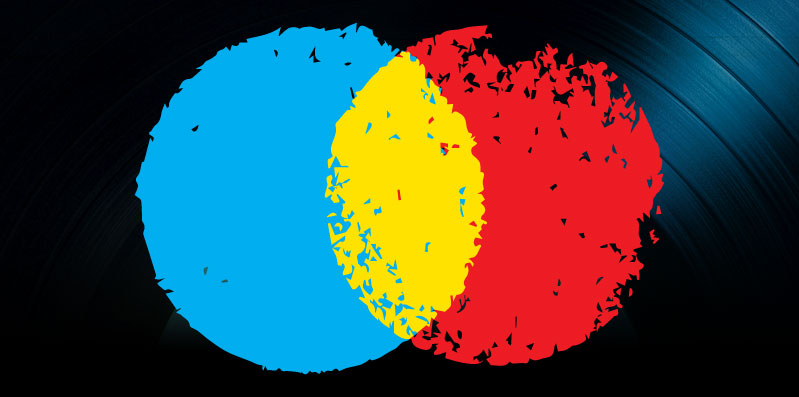 Promoting Your Music through Music Discovery Platforms
Chris Price is the Head of Music at the global music discovery service Last.fm. A lifelong music fan, Chris' first official job in music was working at Sony's distribution center in his home town near London, where he started out processing returns in order to pay off his student loans and eventually worked his way up to managing Sony's client relationships with labels such as Independiente and Ministry of Sound. He has worked in music and the media for over 15 years, in a career spanning radio, TV and online. Aside from his work at Sony, he has also held marketing and distribution positions at Warner Music Group and directed music strategy for MTV and BBC Radio 1 in the UK. He has also helped make several award-winning radio programs and is the co-writer of the book Live Fast, Die Young:  Misadventures in Rock & Roll America.
Chris talked to me about how his career in music developed and how the changing music landscape has transformed the way artists market and share their music over the past decade. He also offered some advice for musicians that want to leverage the Last.fm platform successfully and build a loyal fan base.
Musician Coaching:
Thanks so much for taking some time to talk, Chris. How did you first get started in music, and what led you to decide to make a career out of it?
CP:
My first job in music was at Sony's distribution centre near London, in the Buckinghamshire town where I grew up. Every summer through university I processed returns from the Sony sales force in order to pay off my student loans. After graduating I moved 'upstairs', into a role managing Sony's client relationships with distributed labels such as Independiente and Ministry of Sound. Later I took a job as a product manager at Warner Music, marketing the alternative roster at London Records, before jumping at an opportunity to move into radio at BBC Radio 1 in 2000. Then I went to MTV and later Last.fm.
I'm not sure I ever made a conscious decision to make a career out of music. I just honestly never considered anything else. Music has always been my greatest passion – making it, listening to it, sharing it – so it just seemed natural to follow that path. I've been incredibly fortunate to have had such a diverse career working with music from all angles – at labels, in radio and TV, and now online.
Musician Coaching:
You have a lot of experience working for big music companies and organizations, like MTV, BBC Radio 1, Sony Music and Warner. How did you make the transition from more terrestrial formats into online music, Internet radio and social media, and specifically to Last.fm?
CP:
After leaving MTV in 2009 I set up a music strategy consultancy, New Slang Media, working mainly with broadcast radio clients in Europe. I advised programmers on music policy best practice, how to build an audience through music scheduling, and creative use of technology. Realising that my expertise had applications for internet radio and other digital music services, towards the end of 2011 I expanded my client base to include digital partners. Initially I viewed Last.fm more as a potential client than employer, but they happened to be in need of a Head of Music at the time, giving me the opportunity to jump into digital music and personalized internet radio with both feet.
Musician Coaching:
What are the most notable ways you've seen the music landscape change in the past decade? How do you think this has affected the way artists market themselves and the way people listen to music?
CP:
The slow transition from physical ownership to digital access has obviously had a seismic effect on every corner of the music industry, but there has never been a better time to be a fan of music. Thanks to services like Last.fm, Pandora, Spotify and countless others, it has never been easier to find, sample, and directly connect with your new favorite band. Many people falsely predicted the death of the music industry now that artists have the means to cheaply produce, distribute and market their own music, but the facts don't seem to bear this out. It's still the case that the most successful new artists are products of major and independent labels; there hasn't been a glut of unsigned superstar artists as many people predicted.
The second major change worth noting is the rise of the live music sector, in particular the rapid growth of the festival business. When I first started my career, recorded music was king, and touring was seen largely as promotion. The idea of a label paying tour support is almost unthinkable now.
Musician Coaching:
You've worked with a lot of artists through the major label system and on radio and TV as a program director. What qualities or behaviors get a band noticed by program directors and other executives and help the band find success on radio, TV and other formats? What qualities/behaviors will turn people off to a band's music?
CP:
SONGS! Easier done than said of course, but the most effective way to get noticed by program directors is by writing killer songs. Everything else – how cool or hyped you are, the genre of music you make, the color of your hair – is secondary. It's true to say that radio and TV programmers are much more data savvy these days when it comes to playlist decision making; You Tube views, Twitter followers, Last.fm listeners are all a useful indicator of popularity, but without a song that will work on the radio you've got nothing but numbers.
Musician Coaching:
Why do you think Last.fm has grown into such a great discovery platform for artists? What sets it apart from other music recommendation services?
CP:
Last.fm's greatest asset is the huge community of active music fans who make the site what it is. Not only are they uploading millions of photos, editing artist bios and so on every single day, crucially they are scrobbling in massive numbers. Scrobbling technology is unique to Last.fm; it is a means to keep track of every song you listen to whenever, wherever and however you listen to it. You can scrobble from any one of 650 devices and services, from iTunes to Spotify, an Xbox to a Sonos hi-fi system. Scrobbling is what makes our recommendations the best in the world, and it's the reason we're the only music service around that can truly claim to know what the world is listening to. That combination of great recommendations and active music influencers is what has made Last.fm such a powerful discovery platform for all of its ten years (it's our birthday this year – hint, hint).
Musician Coaching:
Do you have any examples you can point to of bands whose careers have
been "made" by the Last.fm platform? How did they use it to find success?
CP:
Because of the reach and visibility afforded to us by scrobbling, we think of ourselves as the "connective tissue" in the digital music ecosystem. It means we can spot trending new artists early via our own Hype Chart and, in some cases, be a part of their upward trajectory. A good example of this is Florence & The Machine. While we don't claim to have 'broken' Florence in the usual broadcast radio sense, we have been proud both to chart and play a part in her journey from first scrobble on Last.fm, via a New York session, all the way up to a Live on Letterman performance – the jewel in the crown of CBSi's promotional offering (Last.fm is owned by CBS):
Musician Coaching:
What can artists do to maximize their experience, get their music heard and grow their fan bases on the Last.fm platform? Are there specific steps artists can take to make their music more discoverable?
CP:
Yes! There are loads of things you can do to get yourself noticed on Last.fm. Here's a handful to get you started:
Upload all your music. All tracks have an equal chance of being played on Last.fm, so the more music you upload, the greater the chance of being heard.
Listen to (and scrobble!) your own music. Ask your fans to download the Last.fm software (find it here) and scrobble-enable their listening devices and services. Certain features on Last.fm, such as search and similar artists, work better when you've reached a certain number of listeners, so this bit's important.
Tag yourself! One great way of making sure you get streamed on the radio and discovered by users is through tagging. Tags can be genres, moods, personal notes, anything that will help new listeners find your music.
Make your artist profile rock. Upload artist and album images and be sure to write a great bio.
There's more you can do to get yourself heard on Last.fm. Go here for the full list.
In addition, through our partnership with Musicmetric, artists on Last.fm have access to a powerful free tool to track their online popularity and fan trends across social media platforms and the Web.
Musician Coaching:
How important is it to their success for artists to have a variety of content out there – mp3s, video, etc.? What does an artist need to do in order to create a compelling video or track?
CP:
It's really important to have a breadth and variety of content in the market. YouTube is the second biggest search engine in the world, and that should speak volumes to any new artist looking to get themselves noticed. (It's an important source of revenue for many artists too, as well as promotion.) OK Go has proven beyond all doubt that you needn't have a million-dollar video budget to generate impact, just a great idea, a camera and a killer tune. At MTV there was always room on the playlist for a creative music clip, even if obviously shot on a budget; stickiness is everything when audiences have 33 music television channels to choose from!
Musician Coaching:
These days, it's critical for artists to connect in meaningful and personal ways with fans. What do you feel are the most powerful and unique ways for artists to interact, both online and offline these days? What are some ways you believe Last.fm helps enable the process of building personal relationships with fans?
CP:
From house concerts to crowd-funding an album or tour, there's a multitude of ways for artists to engage with their fans, all offering a sense of proximity and ownership that would have been unthinkable even ten years ago. One Direction's US success has proven that a solid social media campaign can break a band in the absence of radio or TV, and Daria Musk has built an incredible following on Google + Hangouts (even if her Last.fm scrobble count suggests she's not converting them into listeners yet). But remember that social media is a two-way street; you'll grow your Facebook and Twitter following by responding to comments and questions, as well as making yourself more visible and approachable in the process.
As for Last.fm, a well-maintained artist page is an invaluable tool for engaging with and learning about your fans. You can see who is listening to your music, coming to your shows, tagging your tracks and leaving you shouts. We use this fan engagement to inform our video content production too. For example, we recently invited the Last.fm community to help us interview The Noisettes at a session we recorded for Last.fm Originals. Fans left shouts for the band on their Last.fm artist page, which were then included in the video which will go live on Last.fm Originals later this week.
Musician Coaching:
Do you have any parting words of advice for artists trying to build their fan bases? What do you feel is going to be most important for artists to do going forward in order to build sustainable, lucrative careers?
CP:
Tour, tour, and tour some more. Playing live is the best way to learn your craft, build a fan base and – these days – earn money. Earnings from recorded music might come later, if they come at all. Meanwhile, learn about your customers from the vantage point of the stage!
To learn more about Chris Price and the work he does, visit the Last.fm website or follow him on Twitter.