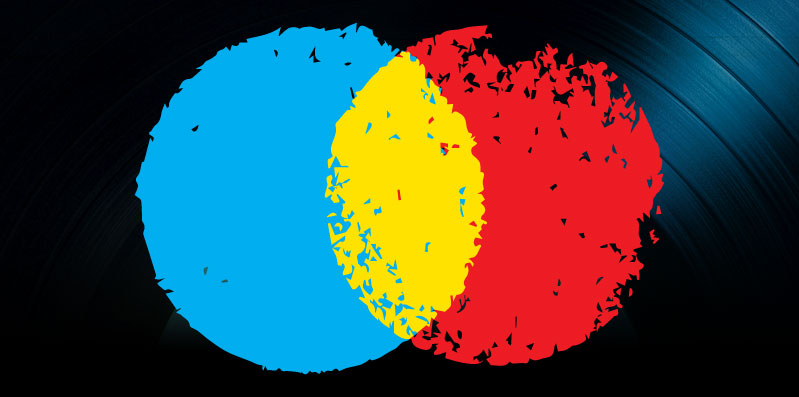 Advice for DIY Artists from an Indie Music Publisher
Heather Trussell is Vice President of Memory Lane Music Group which is comprised of Larry Spier Music and Scion Music and is in partnership with Affiliated Music Publishing.. Heather has been working in music publishing for over ten years. Originally from Phoenix, AZ, she grew up studying voice and piano with aspirations of being a singer/songwriter, and in college, studied advertising and music in hopes of working on jingles. As her interest in music business developed, she decided enter the Music Entertainment Professions master's program at New York University. Upon finishing her degree, she got a job as an assistant at Memory Lane, eventually rising to her role as Vice President at that company as well as at Memory Lane. Memory Lane represents a portion of well-known songs such as Santa Claus is Coming to Town and What a Wonderful World, You're Nobody 'Til Somebody Loves You, Blueberry Hill and The Lion Sleeps Tonight. Scion Music works with a variety of contemporary writer/artist/producers including rapper Mims and Ty Fyffe, otherwise known as Sugarless, a producer/songwriter who has written for Jay-Z, 50 Cent and Busta Rhymes. Affiliated Publishing represents Andy Biersack for Black Veil Brides, Jason Schwartzman for Coconut Records and Mason Jennings.
Recently, I spoke with Heather about how she got into the world of music publishing, the specific role a music publisher plays in an artist's career and what DIY artists can do to work with publishers, get their music placed in film and television and grow their careers.
Musician Coaching:
Thanks so much for taking the time to talk to me, Heather. How did you come to be a music publisher?
HT:
I've always been interested in music. I grew up singing and studying piano, and I initially thought I wanted to pursue the artist route. I ended up getting my undergrad degree in advertising, thinking I could sign on with an ad agency and write jingles, which proved to be more difficult than I thought. So, I decided I wanted to pursue a career in the music business. I figured if I wasn't going to make my living being an artist, I could get behind the scenes and help other people pursue their dreams.
Musician Coaching:

That's very similar to my story as well.
HT:
I think it's the story of a lot of people in the music business. A lot of them are creative minded and probably had aspirations at one point of becoming professional musicians.
I ended up doing some research about master's programs in music business, or just business in general with music-specific courses. And I found the program at New York University. They have an undergrad and a master's program in music business. They actually call it "Music Entertainment Professions." There are some crossovers with the Clive Davis School, which is more focused on music production. There are a few courses that students take out of Clive Davis and some that students take out of music business and they mix and mingle. But the Clive Davis program is fairly recent – within the past seven years or so. And the Music Entertainment Professions program – at least the undergraduate program – which is under a different department from the program at Clive Davis, has been around in some form or another for the past 20 or so years. The master's program in that area is a little more recent.
I applied to that school and got in. And thank God, because I wanted to go there so badly that it was the only grad school I applied to. I started that program full-time after moving to New York from where I had grown up in Phoenix. My second year, I ended up working for the director of the program. Just by happenstance, we would every once in a while job opportunities would come through. My second year, a position for an assistant at an indie music publisher came through the program office. I knew the basics of music publishing just through my coursework. But I thought it was the more dry end of the music business. I wanted to be in artist development and start my own record label eventually. But I thought this might be a good opportunity to learn music publishing.
I ended up getting that position, assistant at Memory Lane, where I am now, ten years ago. At first, it was just the boss and me. My boss at the time was the son of the owner of the company. We have four different names, but it was initially Larry Spier Music, which was the publishing company that was founded in the 1920s. It's evolved, and we've started a contemporary division since then.
When you got in touch, you were dealing with Affiliated Music Publishing. But it is just one small aspect of what I do. Affiliated Music Publishing started as a joint venture that we went into with Tom Reed, who is in L.A. In addition to that, I am Vice President of the Memory Lane Music Group of company, which also includes Larry Spier Music and Scion Music Group. Scion Music Group is our contemporary division that we started four or five years ago.
Musician Coaching:
And what is your role at these companies?
HT:
I started off doing everything: royalties; copyright; pitching. Right now, my main function is handling all our synchronization licensing including handling all the  negotiation and paperwork. I also do some A&R work in signing songwriters. And I pitch to music supervisors to try to get our songs placed in various productions.
Musician Coaching:
So, you're a small company. And while you have different specializations, you're still doing a bit of everything.
HT:

On any given day I could be handling copyright disputes, split disputes, sampling agreements or pitching to a music supervisor. I also have a record label division under Scion Music Group, and I'm working on a deal with a popular home shopping network. It's really wide ranging. There are a lot of things that have to happen and logistics that have to be worked out, but it's something that could be huge if we can make it work. It's a Christmas Album release that we're working on. In general, we have a nice wide ranging catalogue, so I have a lot to work with. It's really fun.
Musician Coaching:
You've been at this for ten years. In these ten years, I can imagine that the shift away from the master bundle of rights and in general digital technology has impacted your business greatly. I hear a lot of things about the overall rates primarily new artists are commanding when it comes to sync licensing. Obviously songs like The Lion Sleeps Tonight are going to be pretty steady. What does the landscape of sync licensing look like today and how has it changed?
HT:
It's challenging on several different fronts. For one thing, the economy has really cut fees, even for the big name songs. You don't want to set precedents. But you also want to try to meet people in the middle and without devaluing the song and get a fee that is appropriate. I am not getting fees I used to get, even for popular songs. For up-and-coming artists – my newer artists/artists I'm trying to break – a lot of what I do is for promotional value. Some syncs I'm offering gratis and just relying on the performance income and the promotional value. The economy has impacted what I do as far as syncs go.
Musician Coaching:
Do you think it's entirely the economy? Or could it also be that there are just so many people willing to sync their music for a lower fee?
HT:
I think it's both. That was actually going to be my second point. The market is completely saturated, and you have so many great artists who are able to produce their own high-quality albums and pitch those. And of course they'll license them for basically nothing. I'll sometimes do the same, depending on the artist and the song. But music supervisors are being inundated with submissions. They key – and where I have an advantage – is having good relationships with these music supervisors. I have worked with them in the past, they know me, they know I'm fair and that my material is good. So when I send them something, it's going to get their attention vs. an artist randomly sending a track into a music supervisor unsolicited.
Musician Coaching:
I'm sure some people sometimes think, "I better be nice to her. Otherwise I might not get a favorable rate on Santa Claus is Coming to Town or The Lion Sleeps Tonight. I better return the phone call just in case."
HT:
I don't personally play that way, but I think that's true to an extent. I have a reputation of being someone that is easy to work with. I only get tough if I have to.
Musician Coaching:
A lot of artists ask me, "How do I get my music in film and TV." And I usually say, "It's really hard, because if you're calling and you have two albums worth of material, and call waiting goes off, and it's Sony, who has all of Western Music, who do you think will get picked up?" What advice would you have for artists that aren't affiliated with publishers but want to get their music placed? Do you think there is value in many of the aggregation services, like Pump Audio on the lower end, Crucial Music or MusicSupervisor.com?
HT:
I do think there is. And that would be one of my suggestions to an artist:  try to get your music signed onto a music house – a one-stop shop where you license the composition and master to them, and they have relationships with music supervisors. And music supervisors know they can go to these houses and clear music for a reasonable fee. I do think there's value in that. I think you should be careful, and really have someone who knows what he/she is doing look at the agreement. I was just looking at an agreement the other day that was basically a work for hire agreement; the artist was basically selling songs and masters completely. They would have no publishing interest and wouldn't control their masters. And if you're an indie artist, and you don't have a publisher and are emerging, that might be a deal you would go for initially because it's what you can get and what is offered. And then you have more leverage as your music is placed and you start to make a name for yourself.
As an indie artist, it doesn't hurt to do your research on particular projects. You should always keep an eye out for which shows are up and coming and currently in production and what the different studios are working on. Listen to their music. As the credits roll, find out information about the music and find the name of the music supervisor. And if you have music that is similar to what is being played on the show, pitch to that person. Don't send a whole album, but send one or two of your best and most sync-able tracks and make sure you're not wasting their time. You don't want to send something that is completely not applicable to a music supervisor for a particular show. And make sure what you're sending is the highest quality it can possibly be. Basically, it needs to be a commercial recording. Don't send demos. They'll listen to one note – if they listen to it at all – and then turn it off.
Musician Coaching:
As someone doing A&R for a publisher, you're in a similar high-volume pitch setting. Are there any common mistakes you see in the approach?
HT:

Going back to what I just said, if you send too much material or send them material that doesn't apply, it's a turnoff. If I were an artist, I would be as specific as possible in the approach. Say, "Here are two tracks that would be great for this TV show and are similar to what you've been using." The best way to do that is sending links or mp3s via email. I get a lot of submissions. We receive submissions from songwriter/artists all the time. The ones we listen to are the ones where the overall product is excellent. The songwriting and the quality of the recording have to be excellent. Also, an artist has to have something else going on, whether that be gigging, co-writes with someone that has an album placement, or working with a specific well-known producer. Someone who is really hustling is someone we look at. There's an artist we're looking at, and we've actually offered a deal to him. He came to us through that route. He emailed us, and his material was really good, but he's also out there hustling. He's working the clubs, gigging and trying to maximize exposure. That's really important to us.
Musician Coaching:
The half-baked witticism I beat to death with artists is, "It's no longer A&R – artists and repertoire; it's more like mergers and acquisitions – M&A." People are really looking to acquire startup companies that are showing signs of life. It seems to be easier to add fuel to an already burning fire than to light one from scratch.
HT:
Definitely. Major labels don't do A&R anymore. Artists are being developed on the indie front. Major labels are behemoths, and now they need a project that's farther along. They don't have the money or the resources to build up a new artist from scratch. They will come in and build up an artist after that artist has a buzz and there is some definite possibility there, because it's not so much of a risk for them. We function the same way. There has to be something else going on.
Musician Coaching:
I think everyone is at the place where they can only care as much about an artist's career as the artist does. Often that comes through in what they have done to grow their business.
HT:

It's difficult for me to really push a song from a relatively unknown artist and someone I'm trying to break when they don't have a label. And that has happened; on rare occasions we take unsigned bands and artist/songwriters. So many bands are breaking from exposure on television and in films. And in addition to the music being great, music supervisors are looking at the artist. They want to see that the artist is hustling and working and supporting their music. It makes a difference.
Musician Coaching:
I don't want to put words in your mouth, but I'm guessing if you're going to pick a song, you want to pick something that looks like it's going to be a hit from other key performance indicators. You want to present something to your client or, in your case, your boss that is already showing signs that it will go that way.
HT:
Absolutely.
Musician Coaching:
You've been both a musician and a publisher. Do you have any general parting words of advice for artists and songwriters?
HT:
I would say that this is still a hustle business. A lot of luck is involved, but you have to keep working at it and honing your craft. Develop songwriter and producer partnerships. Broaden your contact base. Find a mentor relationship with someone that has experience placing tracks or getting cuts on albums. If you're in New York City or L.A., go to industry meetings. You meet a lot of people and there is a lot of knowledge in rooms like that.
Also, as I said before, if you're pitching your material to a publisher or a record label, it has to be of the highest quality. The lyrics, the hook, the music and the production all have to be first rate. And you really just have to keep at it. It's hard work and a lot of luck.
Connections are also huge. Look for people to partner with that have been doing this longer than you and have some success – even if that success is pretty minute; because any success in this business is a big achievement.
To learn more about Heather Trussell and her companies, visit the Memory Lane Music website.