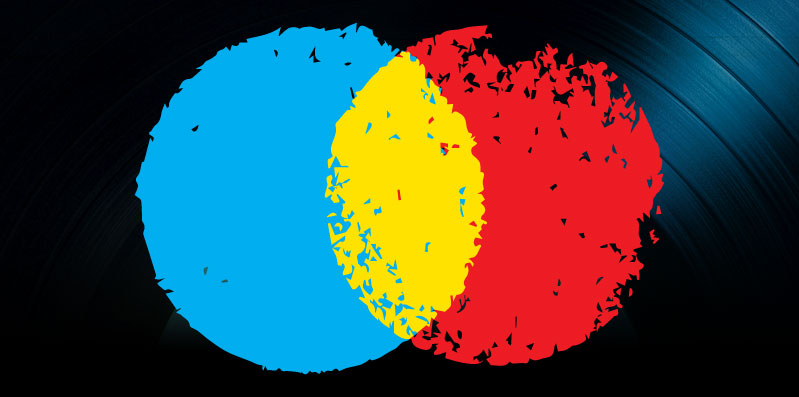 On the Road with Bif Naked
For those who don't know – Bif Naked is s a Juno Award-winning, American-Canadian rock singer-songwriter, poet, cartoonist, and actress.  After re-connecting with her on Twitter she was kind enough to spend some time with me on the phone and tell me about her experiences becoming a full time musician.
Musician Coaching:
Bif – give me a bit of background. How did you first put together a following and build up a band in what has become a twenty-year career?
BN:
I had no aspirations in any way, shape or form to go into the music business. I wanted to be a comedian, and decided to take theater at university, like a lot of liberal arts kids. In my first year of university at the University of Winnipeg, which for any reference just watch the movie Fargo, and that's Winnipeg in a nutshell. There was a very healthy punk rock scene, like a lot of towns. This was '89 or '90 and I was a 17- or 18-year old kid just hanging out with some of my pals from theater and kids we knew that went to shows. We were all big DRI fans and Minor Threat fans. There was this band called Gorilla Gorilla, and their singer left the band very abruptly. He fell in love with a girl on tour, never to be seen or heard from again. And so they said, "We have this show coming up … why don't you do it?" And I thought, "Yeah, why not?" For me, any experience on stage was what I was looking for at that time.  I thought of it as a personal workshop for myself…
Musician Coaching:
You weren't a singer at that point?
BN:
Not at all. But you have to keep in mind, they were doing early Chili Peppers covers, Bad Brains covers, Black Flag covers and a couple of their own songs, which were just basically yelling. How hard can that be? Yell a bunch, hit the kids in the front row with the microphone. That's basically what it was like. My mentors and idols at that time were Canadian punk pioneers like Joey Shithead, the singer for DOA and Chi Pig the singer for SNFU. That was the stage style and performance style that I loved and knew and was emulating…but as a female. At that time in Winnipeg, there really were no bands fronted by girls. We were very cautious about that because I was a very defiant little feminist wannabe at that point in my life. It was hugely important that I not be judged on my gender – very important. That was a bit of a fuel for the fire of trying extra hard to be very tough on stage. Frankly, it served me really well over the years. I cut my teeth in a certain genre of music during a certain timeframe in music fan society. We were playing to audiences that were extremely boisterous and rambunctious and at times rather violent.  Back in the day they didn't have a lot of clear etiquette for mosh pits and stage diving. We're talking about little dinky punk rock clubs in the Canadian prairies. There was no security on the stage. Throwing kids off the front at a GWAR show. There were a lot of fist-fights. We used to have problems back then with Skinheads in Canada. Everybody would drop their gear and get mad at them. It was such a Gong Show. But I really love all those early memories. I think it was just such an innocent beginning for me. I was really naïve, and I think it served me well. There was no preconceived goal at all other than the show that day. Eventually we took that show on the road, and the novelty factor of me being a chick assisted us – much to my chagrin, as much as I tried to fight it. There was nothing else like it in that small little market in the Great White North at that time.
Musician Coaching:
Were you performing as Bif Naked at this point?
BN:
Yeah, I was. Bif was a nickname I'd had. It was Gorilla Gorilla that really solidified that moniker. I had always been called "Bif" instead of "Beth," clinging very dearly to wanting to be a tomboy. Bif Naked was the punk rock stage name I got. Everybody had their name. Mark Arm was Mudhoney, again with Joey Shithead from DOA. Everybody had their names, and there weren't a lot of girls at that time. I wanted to be kind of provocative. And we were still trying to draw people to the shows. So if they came, everyone knew they had a chick singer in the band. "Gorilla, Gorilla, come see Bif Naked" would get bodies in the room. And we'd say, "Ha ha, we pulled one over on them." But it got them in the room, and then we figured we'd just win them over.
Musician Coaching:
How long did that go on, and what was the process of developing that band?
BN:
We were lucky because we would get a lot of opportunities to open for some of our touring friends that would come through town. We made a bit of a name for ourselves locally just by continuing to play, and play, and play and play at these little rinky-dink punk bars and skate parks – wherever we could. Chi Pig had split from his group SFNU and had started a side project called The Wongs. And The Wongs were going to do a cross-Canada tour in the fall of 1990. They asked us if we would like to open for them in a tour, and we said, "Yes, absolutely." None of us worked. None of us had any money. We didn't know what else to do. So the drummer, Brett Hopkins and myself decided to get married, because in Manitoba, which is very heavy with Ukranians- the tradition is to have a wedding social. A wedding social raises money for the young couple so they can either buy a potato farm or have a wedding, or usually she's pregnant – who knows? So we had a wedding social. And people buy tickets and come and attend. And then we threw a wedding at a local cultural center – a place we played often – given to us for free to stage this wedding. We used a justice of the peace. And then what you do is say, "Presentation Only" on your wedding invitation, and that means "Don't bring a gift, just put money in the jar." So we got all this money, and as a result we had bought a Ford Econoline van that was just a piece of shit. But we bought that and a better drum kit for Brett, of course.
Musician Coaching:
You're basically telling me that you did the first fan-funded tour.
BN:
Basically… I continued that tradition the rest of my adult life. That was great. We did the tour and played in front of a much bigger audience than we ever had, and starved to death on tour like every band worth their salt that's cutting their teeth. You split a burrito in the Mission District four ways and try to get free beer out of the promoter – none of us were straight-edge yet. We were flailing little teenagers basically. But it worked out well, and it was a great tour. And for us it was a big success in that it solidified us as a gang of four, and we slept in the van, did our shows, ultimately relocated to Vancouver from Winnipeg right after that tour because gone and played there and made a lot of great contacts with friends and other bands. We knew we needed to be in a bigger market.
Musician Coaching:
Tell me about how that wound up and how you wound up starting a solo career and built that up as well.
BN:
Going solo was never anything I was really itching to do. I like the band situation and being on a team. I guess things run their course. Gorilla Gorilla – things were starting to change. My taste in music started changing a little bit as I became more exposed to music from the Pacific Northwest where we had just relocated. We were playing shows with MudHoney and Screaming Trees and these types of bands. And I was really getting into Soundgarden and stuff like Temple of the Dog. This was right after Andrew Wood died. I just wasn't happy doing the punk/funk thing anymore. I was probably 21 or 22 and going through my own changes. And Brett and I, obviously that marriage didn't last as it was done for a bit of the wrong reasons, even though we're still great friends.  I found an ad in the paper for this other band I'd been hearing about called Chrome Dog, and they needed a singer. So I thought, "I'm just going to apply. They're looking for a guy, but I'm going to apply anyway." And I applied and got the job, so the next thing you know, I'm in two bands at the same time.
It didn't last. It was like having two boyfriends. I left Gorilla Gorilla and started playing in Chrome Dog, which was great. It was a very different type of music and a different genre altogether. I was able to really explore lyrics I wasn't able to explore in Gorilla Gorilla, and that was hugely stimulating for me as a lyricist. I was able to start really trying how to learn to use my voice differently. That was extremely appealing to me, and I really enjoyed it. There was a different audience, a little more rock and roll. We started touring from Vancouver up and down the west coast of America and playing all the rinky-dink punk and thrash clubs we could. We were able to open for bands like Sublime and really start trying to carve out a niche for ourselves in that area. Again, starving in the van, sleeping in the van. It's what you do.
Eventually two years in it started going sideways. A lot of the guys were not satisfied anymore with the small venues. We had an opportunity to open for a heavy metal band called Annihilator across Canada. That would've been a bigger tour for us. And I was dreading it. I didn't want to go. I didn't want to back on tour with those guys at all. I was starting to panic. By this time, because we'd played enough shows, people started writing up stuff about us in the local rags in our hometown. There was a guy who came out to one of our shows named Peter Karroll, and he had a management company. He was managing Annihilator, which is how we had an opportunity to do that tour as a support act. He started managing Chrome Dog.
It was probably pretty obvious given my immaturity and inexperience that I was discontent. It was actually with Peter's encouragement and nudging that I decided to embark on trying to be a solo artist. He secured an opportunity for us to work with a producer who had a little baby label that was an offshoot of A&M in Canada at that time. So I made my first record with John Dexter who owned that label which was called Plum.  He also produced my record. I got to write songs with him, which was a totally different thing altogether. Originally it was a dance label. So that type of songwriting was brand new territory for me, hugely stimulating and very creative.
We put the record out, and about two weeks later the company folded, as things go. At the time, it was the end of the world for me – tears, tears, such tears! My manager Peter just said, "Oh well. We're going to form a label now." And inconsolable as I may have been, that's exactly what we did. We formed a label called Her Royal Majesty's Records. And Peter started licensing it. The first place he licensed it was to Edel Records in Europe. And we went over there and toured. Around the same time Peter had started working with John Zazula of Crazed Management in the U.S. and some of his other metal projects, because Johny had Mega Force Records in the States.
Musician Coaching:
I'll never forget him, because he would call and announce himself as, "Rick, it's Ever-Loving-Johny Z."
BN:
That's right and it was true… He's legendary. He has the biggest heart in the universe, I swear. What an incredible opportunity for me. I was a fan of Anthrax and Suicidal Tendencies, all these bands I loved so dearly. He either managed them or put out their records or both, not to mention having started the whole Metallica thing. I couldn't have asked for a more wonderful situation and opportunity to come up. It started getting co-managed by John and Peter at that point. And I licensed my first record to Edel in Europe, that at that point was headed by Jorg Hacker, who went on from Edel to be the head of Epic in Germany. We kept licensing wherever Jorg went, because we just loved working with him. We were lucky to be able to do that.
Musician Coaching:
It ended coming out in Canada too, right?
BN:
It finally came out in Canada when Aquarius Records picked it up. Aquarius was an offshoot of EMI. Everyone from the rest of the world always hopes they can get a record out in the United States, and obviously we still held out that hope. After a few false starts with that first record, it was finally Michael Kaplan, who at that time was at Sony 550. I don't know how it happened to come across his desk, but it did. And he wanted to move forward and do another record. We were very, very, very lucky. And the way it goes, as you know with labels, he introduced us to my producer, which would be Glen Rosenstein. Glen came up from where he lived in Nashville to Vancouver but with an engineer named John Petoker. And we started recording what would become the album I Bificus. When I think about it all in hindsight, it was really quite an amazing situation, and I don't know that it happens anymore. We didn't have an Aerosmith recording budget, but it was a very generous budget for an artist like myself, who really was just going on a prayer for these people. I didn't have a platinum record that I was coming with or a huge tour bus tour and all this other business. It was really Michael Kaplan who really believed in me, and I was very lucky. We finished recording the record, which I was extremely proud of, and it got shelved. I'm sure it's more detailed than that, and I as the ignorant artist trying to recall how it went doesn't do the story justice. At that point, yet another situation where the rug is pulled out from under the artist, and the artist is left saying, "Gosh, I should just go back to University at this point."
Jorg Hacker, who we knew from Epic in Germany helped us, and lawyers helped us, and Michael Kaplan helped us get that record back from Sony so we were able to license it to a company that did want to put it out that wasn't changing guards. To make a long story short, somehow by the grace of God we met a gentleman by the name of Jason Flom who came and saw us play at the tail end of a big, grueling European tour. We had one stop in New York City. Jason was in the background of the venue, and saw us play in this Mickey Mouse show. I don't  even think there were proper lights on the stage – nothing. And that's how we started working with Lava.
Musician Coaching:
And you guys were there for the I Bificus record and the subsequent one, right?
BN:
After I Bificus we recorded a record called Purge. That was its own crazy adventure, because I had the great fortune of being able to write with people like Desmond Child and Linda Perry. I wouldn't have had those opportunities had it not been for a bunch of visionaries at Atlantic Records taking a change on me – an artist who really didn't have any remarkable sales,  great numbers or great phones at radio. They still were willing to take a chance on me and put me in a room with those incredible writers. I had such a good time, really I did. I liked everyone I worked with. It's very different when you're working with a machine that works and works within the leverage of the history of their company and their artist roster. It makes a big difference, and it made a big difference for me, absolutely. I got to do a lot of publicity that I wouldn't have had the opportunity to do had I not been with Atlantic as the parent company. And it was just fantastic.
We were on some great tours with some really amazing acts: Nicole from the Pussy Cat Dolls was the backup singer for Days of the New when we toured with Days of the New. And she was hot back then. It was just great. It's always interesting, and you never know what's going to happen. That's the thing that keeps you going. If you're capable of doing tours and just really living for the show, tour or die, never say die. I just think you can really go far; and by "go far," I don't mean money and Range Rovers and everything that a lot of kids today think comes today with being a recording artist. I just mean an experience and great sailors' tales. I just think it's incredible. I've always been the kind o f person to really pinch myself with every little crazy milestone that happens. It's all Forrest Gump all the time. You just never know what you're going to get, ever.
Musician Coaching:
What's it like for you today? You licensed the one record and did another record with Atlantic and are back to where you started, doing it on your own.
BN:
Yes. We did Super Beautiful Monster, a record I did when I was working with Bo Dog, and that was a different record too. Each record is definitely very different from the one before, and I really like that. I credit my first producer and writer John Dexter from Plum Records back on that first record. It was crazy. There was a rap song on there, a metal song, a punk song, ballads. It was eclectic and all over the map and nobody liked it. Radio in Canada were like, You can't do that. You have to pick a genre."   John Dexter and my manager said, "Why? She likes every kind of music, why should she?" Because of that first record I really think that people just went, "Yeah, that's that girl – that tattooed one that's all over the place and crazy and makes all different kinds of songs." So I'm proud of all the different records we were able to put out and work with all these different people from different companies. It's been a lot of fun. I've always just had such a good time meeting people and working as part of their team and my job was to go up there and do the top hat and cane routine. Their part of the job was to make phone calls on my behalf and see if I had money for a burrito every now and again. It was just awesome.
Today we made this record called The Promise when I was in chemo. And again, that in and of itself was a great novelty for people – great novelty. I have to admit, it's tough. It lends itself to a lot of self-consciousness in any individual that's been through some "medical excitement," if you will. Artists are hugely insecure, basically is my theory, because they're in front of people. They're just like a bunch of adult JonBenet's on one hand, because you're running around and people are going to look at you and talk about what you look like and what you sound like.
Musician Coaching: If everyone was looking at me all the time I'd be anxious about it too…
BN:
Absolutely. So it was really for me, psychologically, hugely riveting. Up here in Canada, we don't really go to therapy. It's not really part of our culture. So you just have to fly by the seat of your pants a lot of the time.  When I look at it now in hindsight, because it's six months ago, I start laughing and say, "You know? I was up there with stitches in my belly from having an ovariectomy, playing the Calvary Stampede for 30,000 people with these swollen lymph glands under my chin that really did make me look a bit like Rodney Dangerfield." I don't know how I did that, but I'm glad I did, and I can't wait to do it again. At some point it's just like, "I've kind of done it for so many years." I have to look at where I'm at now and just think I always have such a good time I just can't stop.
Musician Coaching:
You've been doing it for such a while, why were you able to keep a career together when others couldn't? What traits have you seen in others, other than talent, determined who made it?
BN:
At the end of the day, talent really isn't going to get you through. There are a lot of people – the majority of people – who are much more talented than me, who are vocalists and songwriters.
Musician Coaching:
What did you do well that made you make it through when so many didn't?
BN:
I quit drinking alcohol at Pop Com in 1995. I think that's a big part of it for me. You don't want to do anything to compromise your ability to perform. You always have to be intellectually available when you're doing press or when you're shaking hands and doing "grip and grins" you want to be present. I don't really know how successful musicians do it with alcohol and drugs – huge stars, mega stars. Somehow they manage to move forward and be successful with those hindrances in their lives. For me, it wouldn't have worked out. I wasn't very good at being a drunk. I would talk too much and lose my voice as a result. I didn't sleep right, and that made me look pretty lousy. It was a no brainer. I either wanted to work hard or have fun. And I have fun doing anything, so it really wasn't a difficult choice for me. That's the first and foremost thing for me personally that enabled me to work hard. If you're going to be a touring musician, you have to think like an athlete. You have to treat your body as your tool and you have to treat it right. The second thing for sure is always going to be the people that worked with me and believed in me enough to lend me a hand and worked very hard on my behalf – from management, to labels, to anybody. I could've never done it without thousands of other people that I've come across.
Musician Coaching:
What tools are you using in a world that can be so direct-to-fan, and are the new technologies working for you?
BN:
It is interesting, because music has changed so profoundly for me even just since my last record. Technology changes so quickly, and everyone has to shift gears quickly and be flexible. I think that's number one. You have to be mentally flexible. Because I went through almost all of my 20's and most of my 30's now being a touring musician, we were in vans and nobody had cell phones and nobody had computers all those years, so I never really joined a lot of my Gen X brethren with the Mac Book so to speak. I'm basically computer stupid to this day. I still don't type well. I just think that if you're computer savvy, you're going to be able get your music heard and your name out there. I've discovered more artists on the internet by accident and by snooping than I did in my entire career. I think it's like the Wild West and an amazing opportunity for bands to be heard. Now how you make a living doing it is going to be the part where you really have to be savvy. Don't ask me how to do it, because we never made money on tour to begin with when we were coming up through the ranks. We really didn't. I probably was on tour constantly for 10 years before I ever got a tour bus. A lot of people bail, because there seems to be a sense of entitlement that a lot of bands have. They get lost in the hype, and that's just because they're probably young and don't know any better, but as long as you can really be savvy, you're going to make money; but you have to be willing to starve, to really die for your art and get it out there to as many people that can hear it as possible.
————–
Check out what Bif is up to on her official page