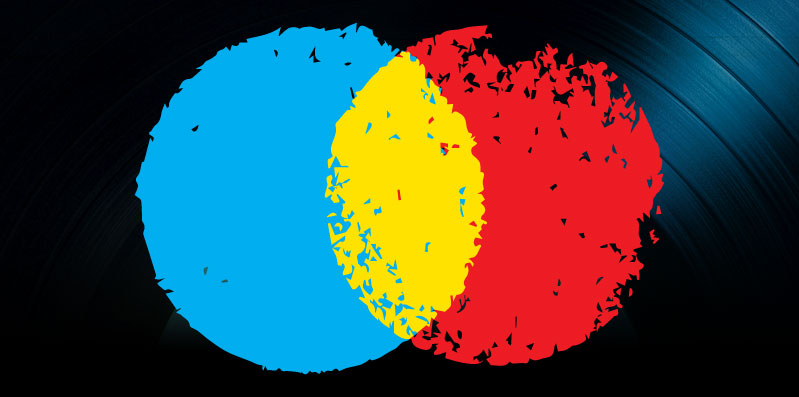 How to Make a Good Music Video
Jill Kaplan is a music video commissioner and the Founder of Skyway Productions. She got her start in the music business while attending Monmouth University in New Jersey, where she dj'ed at the college radio station and also worked at several clubs around Asbury Park. After interning at WNEW in the music department, she decided to combine her passion for music with her love of film and photography and accepted a job in the video department of Atlantic Records, where she worked for 13 years, steadily rising to the title of commissioner. Jill departed Atlantic Records in 2005 to pursue her love of indie and alternative music and opened Skyway Productions – named after the Replacements song. Throughout her nearly two decades in the music video industry, she has commissioned DVDs and music videos with hundreds of artists across genres, including Death Cab for Cutie, Bloc Party, Christina Perri, Chromeo, Brandy and The Donnas.
I recently got to talk to Jill about her experiences playing video matchmaker to directors and artists and the many roles of a video commissioner. She also shared some valuable advice for bands looking to find the right director for their video projects, especially when working with a limited budget.
Musician Coaching:
Thanks for taking the time to talk, Jill. How did you get into the music industry?
JK:
My very earliest introduction to the music industry was when I was going to school at Monmouth, dj'ing at the radio station and working at several clubs in Asbury Park. I was very lucky to be in a town with great national touring acts coming through town on a regular basis. I eventually started interning at WNEW in the music department. I thought I was going to go into radio – not on air, but working as a music director. I was very inspired early on by Lorraine Caruso, who was the musical director at WNEW at the time and had amazing taste in music.
I met a lot of people at labels through that experience, but then realized very quickly that radio is an interesting place, but ultimately was not a long-term career for me. People moved around a lot, and it was a very small community. There didn't seem like a lot of room for growth. I started thinking about going into management or working at a record company. And then I got a call that there was a position open in the video department at Atlantic Records. It actually ended up being a perfect fit, because I also had a very strong interest in photography and film. And putting that together with my complete and utter obsession with music was perfect. It was a really great place to learn from the ground, up for many years. The budgets were decent, the departments were a nice size, and we had really great resources. I started as an assistant to a commissioner, and with some really great mentors, worked my way up to commissioner. I stayed there for 13 years and made it through many regime and culture changes. I did everything from rap, to country, to pop, rock and alternative.
I had a lot of friends who ran indie labels and were in indie bands, so when I left Atlantic it was a perfect segue into my own business. I was working with Death Cab For Cutie on their DVD entitled Directions for Atlantic, and as a result of that their former indie label Barsuk, was one of my first clients with Skyway. I was able to pick up a lot of indie clients, but I also still work with major labels as well and have been fortunate to develop a pretty deep resume.
Musician Coaching:
So, what does a video commissioner do? From what I understand, you help artists find the right director for their videos.
JK:
Correct. I tend to look at myself as a video matchmaker. I know probably thousands of video directors, producers and reps, and I'm always searching for new directors as well. I go to film festivals and speak at film schools, scour the Internet for videos on YouTube that have been created by the friends of bands. You find new directors constantly in all different ways, not just through traditional routes like production companies.
Sometimes bands and managers will hire me directly, but most of the time it's the record label who hires me. They tell me their budget, give me a general idea of what they're looking for, and I think about who I think might be appropriate for the project. I reach out to a handful of directors and see who wants to submit a treatment. And after I get treatments, I help the band and the label move through the process and figure out their direction. My role is actually similar to that of an executive producer in the movie industry. I am the liaison between the production world and the music world, and I make sure everything written in the treatment is represented and done in the final process. I oversee everything to make sure artists get what they want. I also help oversee travel arrangements, band equipment rental, rehearsals, wardrobe, hair, make-up – anything that is needed for the shoot. The production companies have what is called a line producer, who hires the whole crew, but I help oversee that on behalf of the label to make sure everyone is happy.
When it comes time to make the video, I try to be at every shoot I can attend to hold the band's hand and be supportive, make sure the treatment is being accurately represented. Then after the shoot, once the video goes into post production, we get edits, and we filter those through  to the label and the band. I compile comments and help get the video finished through to delivery, then hand it off to someone else to do the promotion.
I only do video production – the creative side. I get calls from people that think a video commissioner automatically does both the creative and promotional tasks (and there are very few who do) – and that I'll submit it to MTV or at least get it on its way. But what I do is get bands a finished video, delivered. And then the labels can do their thing with it. Every video is my baby, and after it's out there in the world, I cross my fingers and hope the next person does the right thing, and that people get to see it.
Musician Coaching:
You've made a lot of matches out there. What makes for a great artist-director pairing?
JK:
Some bands will pick a director just based on a treatment, but you really have to look at each director's reel as well. It's extremely important to see the full body of work. There are some people who are great writers, but not good executors.
I think the willingness to collaborate on both sides is also probably one of the most important things. Once you've made the match, as an artist, you have to have a lot of trust and be able to let go and let the director realize his/her vision. And the director also has to realize that this is a representation of the band's song, and they have to be willing and able to collaborate with that band. It's hard sometimes for bands to allow directors to set visual to their music. Because, when artists are writing a song, a lot of times they have a very visual idea of what a video might look like, but it's very often a two-way collaborative process.
Musician Coaching:
And what should artists do to prepare to work with a director?
JK:
I think it's great for a band to look on some of the music blogs and look at the new videos that are being made. Because, it can be really hard when we're trying to make a video with someone, and they can only reference videos by Chris Cunningham and Spike Jonze that cost hundreds of thousands of dollars, that they saw when they were 15. I like when I work with artists that have looked on sites like Pitchfork and Video Static – the places that show new music videos – and see things being done in budget ranges that are very realistic. I think if you're an artist getting into video, that's a good way to educate yourself and see what's out there. Bands I work with that have done that can give me a really clear idea of what they are and are not looking for.
What is also really important is to be open. A lot of times bands will come with a written treatment that outlines, shot by shot, exactly what they want. The problem with doing that is they don't understand what things cost or how things are executed. Bands need to let go a little bit and be open to where the video can go visually instead of putting themselves inside a very rigid box.
Musician Coaching:
I know your clientele has changed since your Atlantic days, moving from major labels to a lot of labels within the indie world. Would you say videos have gotten more or less expensive over the years?
JK:
When I was at Atlantic during the '90s and early 2000s,the budgets were massive. Most of the major labels routinely spent anywhere between $500,000 – $1 million per video and would do several videos with an artist without blinking an eye. Budgets did start to drop a bit in the late '90s, and by around 2000, many of these big-budget videos had dropped down to around $300,000 or less. By the time I started freelancing after Atlantic, people were spending $50,000 on a video that used to cost $250,000. There are still certain bands for whom it makes sense to spend a lot of money. But I would say budget these days for indie bands are usually between $5,000 and $25,000 but does go higher in certain instances. The bigger rock acts and also pop stars spend a good amount more because there is more involved. There are a lot of extra costs like hair, make-up, styling and choreography. But I think overall, the budgets are a tiny fraction of what they used to be.
I wouldn't say anybody gets into making music videos anymore just to make money. I think you have to really love music to do it. If you're really just into film, then you should probably go into commercials and film as music videos are not overall the lucrative profession they were years ago. People like me who are on the production side commissioning, producing and working in different departments of music video crews do it for the love of music and not to get rich. That all went away a long time ago. As the budgets have dropped, all of our fees have dropped as well. If you have a lot of energy and don't mind not sleeping and can handle working on many videos at once, you will be able to make a living at it and get to work with a lot of great people. But you really have to have a great passion for it. There are only a handful of directors who make it huge, as is also the case with actors/actresses and musicians.
Of course, this same phenomenon has been happening across the industry. Marketing, publicity and all other budgets are a fraction of what they used to be, in part because technology has evolved so much. And what you can do with post production now is incredible compared to what you used to be able to do. As an example, I can't remember the last time I shot on film. Aside from the problem of illegal downloading and piracy in the industry, I think the other curse, which of course has also been a blessing, is that technology has made everything a lot cheaper to execute. It's very hard to watch such amazing, creative work being done and seeing people not always being well compensated for it. Directors work long hours, put their hearts and souls into the process and often make just a few thousand dollars (or less) on some of the videos. I feel very sympathetic towards this and try to give them as much creative freedom as I can while still remembering that at the end of the day, the music video is a marketing tool for the band.
Musician Coaching:
I'm sure you can come up with a handful of things that artists should keep in mind as they are preparing for the process of making a video that would make the process more time and cost efficient, especially geared towards bands shooting their first videos.
JK:
I would say, try to shoot where you live, so you're not wasting any money on travel. Or if you want to shoot a video in another city, try to shoot it while you're on tour, whether you're in L.A., New York or a city that is a production hub.
Also, before you have huge ideas involving 7,000 locations, think about keeping it simple. What can you do to utilize the resources you have? If you're shooting in your town, you'll have your band equipment, or you might have a friend that owns a club or you might have a cool zoo.
The idea of working with what you have instead of with what you don't have is actually really important. A lot of artists have platinum taste, but a silver budget. Some of my favorite videos that I've made over the past five years or so have been some of the cheapest. I really feel like the lower the budgets are, the more creative you have to be. Everybody really pitches in. I find that incredibly satisfying.
So, if you're a band or an artist making your first video, your first step is to look at what you have where you live. Is there a local film school with students looking for a project? First of all, they are often able to just sign out film, video and post-production equipment for free. They have all these normally expensive resources at their fingertips. Then, they get huge student discounts with vendors as well.
Then, if you're working with young directors who are just out of school, you just need to try to go in with an open mind. Don't plan an extravaganza that you can't afford. And if you don't have a lot of money, you need to also give them time. You can't say,  "I have no money, but my idea that should cost $100,000 needs to be done in two weeks." If you give them extra time and do things at a slightly different pace, they can usually pull favors and present you with really high-quality work.
You should also surround yourself with people who are going to be honest with you. Don't just hire "yes" people who will just agree with all your ideas because you are paying them. You need to also surround yourself with people who aren't afraid to tell you when you're making a mistake. A lot of young bands get caught in that trap, where they don't have objectivity and then are not open to hearing constructive feedback. And this becomes a major deterrent to getting the project done well.
To learn more about Jill Kaplan and the diverse work she does for artists, visit the Skyway Productions website.