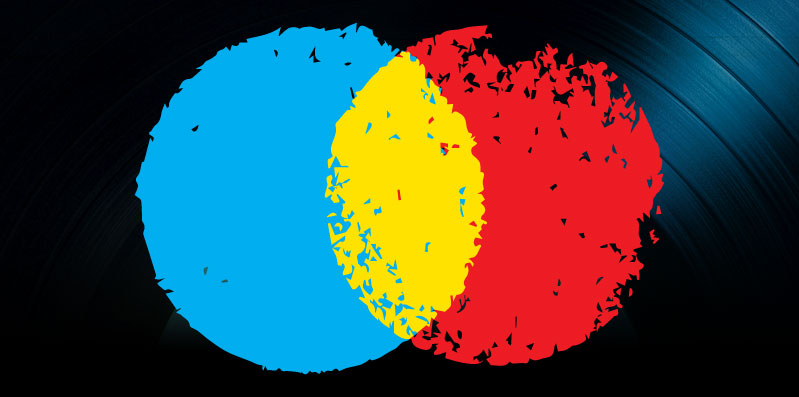 Copyright Law Meets Today's Music Industry
Patti Jones, Esq. is an entertainment lawyer based in Boston, MA. She is a classically trained musician with degrees in Music and French from Ripon College, Ripon, Wisconsin, a Masters degree in Music from the Conservatory, University of Missouri, Kansas City, studies in French and Music at the Sorbonne, University of Paris, France and studies at the Berklee College of Music in Boston. She began her career teaching vocal/choral music and directing musical theatre in grades K-12. When she left teaching, she embarked on a biography project on the legendary jazz/blues musician Mose Allison, (One Man's Blues: the Life and Music of Mose Allison, Quartet Books, London), who had been the topic of her Master's thesis. She talked to various artists, a process which eventually inspired her to work in entertainment law. During the course of her career, she has worked with many major-label bands, including Orbit (A&M), The Red Telephone (Warner Bros.) and The Urge (Sony/Epic/Immortal). She is responsible for launching the music industry law page for the legal industry publication LexisNexis, is co-chair of the New England chapter of the Copyright Society of the USA, a member of the International Entertainment Lawyers Association, a contributor to the prestigious Grove Dictionary of American Music and also teaches Entertainment Law at New England Law/Boston.
I recently had the chance to sit down with Patti and talk about how she made her way to the music industry, some recent groundbreaking events in music Copyright Law and how new artists can protect their creative property and build careers in the Digital Age.
Musician Coaching:
Thanks for taking the time to talk to me, Patti. First of all, how did you get into the music business, and what inspired you to start your own entertainment and music attorney practice?
PJ:
I was a committed music educator before I went to law school and had never intended to become a lawyer. I'm originally from Boston, but my work as a choral/vocal/musical theatre director took me both to Kansas City, MO and New Orleans.
When I decided to leave teaching and classical singing, I had to take a step back and figure out what to do next. I never envisioned that I would combine law with music. The topic of my Master's thesis was the music of Mose Allison, the famous jazz/blues musician, who is now my client. As his biographer, through my interviews, I had the opportunity to meet legendary figures in the music industry such as the late Atlantic Records president, Ahmet Ertegun, EMI/Blue Note president Bruce Lundvall, and the late Tom Dowd, the famous recording engineer. I also interviewed many artists, mostly from the British invasion. On one interview, I traveled to Chicago to interview Pete Townshend as a first-year law student. He was the one that told me to become a music lawyer. I hadn't even started the tape and said, "I'm a first-year law student," and he replied, "Well, you know music really well, why don't you help us? You should become a music lawyer."  I look at that moment as the turning point where I was actually channeled into the next phase of my life.
Not long after the Townsend interview, a job working for a law office with an attorney who had worked for New Kids on the Block fell down from the sky. During law school, I had a summer internship working in the PolyGram Records Legal Department in New York, reviewing recording, music publishing and movie soundtrack contracts and working on other projects for the Legal and Business Affairs Departments. In that environment, I was able to learn the record business culture from a legal as well as A&R perspective and saw firsthand the passion as well as the pitfalls and politics of that business. Apart from these experiences, there were hardly any entertainment law courses when I was in law school so I took courses in Copyright and Trademark, also called Intellectual Property, to round out my background. When I graduated from law school, there was a major economic recession. I interviewed with law firms and record companies, and had great recommendations and connections, but there were no jobs in either New York or L.A. The last lawyer who interviewed me said, "Go back to Boston. Go home and sign bands, and then everyone will know who you are, and everybody will want to hire you." I took his advice. .. I got to know my community musically, the Boston music scene and spent time getting to know what was happening at that time in popular music.  I spent a lot of time in the clubs talking with and listening to the bands, getting to know the owners, the bookers, the radio people, the scenesters in Boston and then travelled in other cities in New England, like Portland, Providence, and Burlington, VT As a classical musician, I had only performed in concert halls, churches, and although I had attended a few rock concerts growing up, the only real clubs I had really ever gone to were jazz venues. Teaching middle and high school gave me another edge in learning about the music I was hearing because I had learned to listen to "popular" music from the perspective of a 15-year old boy. I taught at an all boys prep school in Kansas City. In fact, Jeff Sosnow, who is in A&R at Interscope and who signed All American Rejects was one of the students there.
Using that part of my skill sets in listening to the music in our local clubs and knowing what I did about the record guys, I got a sense of what might appeal to their audiences. I began representing artists and going to the A&R community to pitch the music in person as well as just meet people to form a network. I would go down to New York for a day and meet anyone who would agree to a talk to me. I would attend music conferences, and then fly to LA to meet people there.  I also began writing critiques in a couple of national and local tip sheets about Boston music. At the time, there were lots of artists getting signed from Boston, the clubs were full, the radio stations were playing local music and adding it to the regular rotation playlist and record people were flying up to hear music every week. Two years after I hung my shingle as a lawyer, I was lucky enough to sign my first artist in a major label bidding war. The work for me has always been about kids and music, realizing the potential of those who entrust me with their creative works, and then connecting their creations to the right resources in my network.
Musician Coaching:
What is your practice like today?
PJ:
Because of the changes in the record industry that have had an impact on all areas of the music business, I now work in other areas of entertainment in addition to my music practice. My office represents everyone from literary authors to television show creators and independent filmmakers. I work with several children's book authors and  I also work with tech clients. Much of my practice is in intellectual property, protecting and defending the copyrights and trademarks of my clients. For the last year, I've served as co-chair the New England Chapter of the Copyright Society of the USA, bringing various speakers to the Boston area to discuss developments in the copyright area of the law. As a fierce advocate and defender of creators' rights, I never turn down an opportunity to speak or teach on this issue.  My music clients are serious about a career in music and that means that they are equally serious about supporting the continued protection of their exclusive rights to their works.
Musician Coaching:
What advice do you have for artists in this arena?  What should musicians do to protect their creative work?
PJ:
There are two fundamental concepts in protecting intellectual properties for musicians. One is in copyright, where registering your composition/song, sound recordings, videos, and any other type of creative property, such as artwork, with the United States Library of Congress for the copyright in your work(s) helps to protect your rights. The other is in trademark or service marks, which identify the goods sold and the performing services rendered. Registering band names and logos as service marks and any goods as trademarks on the federal register with the United States Patent and Trademark Office is also advisable.
Copyright registration is relatively inexpensive. It's $35 to file on line and depending on the property and authors, the application form is not too complicated. However, the federal applications for service marks or trademarks with respect to goods and services are best served using the counseling of lawyers. It can be a very tricky process and if not executed properly will cost more in time and money to repair and reprocess. The trademark examiners working for the USPTO are attorneys and trademark is an area of particular administrative law. Trademark lawyers are experts and the area of entertainment is even more specialized within the area of trademark law. I never advise musicians to go it alone on the trademark issue.
Copyright relates to original creations and is the legal cornerstone for all of my clients.  A copyright is the exclusive "right" to make copies and is defined under the law as "original works of authorship fixed in any tangible medium of expression, now known or later developed…" For the purpose of music-related activities and properties, copyrights would cover musical works, including any accompanying words, sound recordings, audiovisual works and motion pictures, and pictorial, graphic or sculptural works.
Relating to music properties, a copyright automatically inures in the work as soon as it is fixed in tangible form – this would be once the author writes down or records the music or lyrics. This is considered a common law copyright. Registering the copyright with the Copyright Office, a division of Library of Congress, officially puts the world on notice that this work belongs to the author. To file for a copyright registration, the easiest way to obtain the copyright forms is to do a search online for the Copyright Office. There is a link to the electronic forms on the Copyright Office site.
Every copyright situation has a unique set of authorship facts, and I am often asked what qualifies for copyright protection. Copyright protection is not available for just an idea, a process, a system or title of a work. It must be an original work of authorship. I can almost always analyze and guide the legal issues surrounding technical musical questions because I have an intimate and academic knowledge about music. But, sometimes people come to me when it's too late – once there has been an alleged infringement or when the parties are fighting for and bartering for rights after the fact, did not sort out the issues in the recording studio and did not spend the time nor the funds to take care of the business and legal part of creating the works.  It's especially difficult to determine rights once the work has been already created and money is involved. For that reason, I always suggest going to an entertainment or copyright lawyer for counseling on complicated issues of copyright, such as when there are multiple authors creating a "joint work" (songwriters, record producers, etc)  or when there is an issue of sampling or creating what is called a derivative work, which is a work based on a previous work.. In the case of sampling or creating derivative works, permissions of the original authors are required. The rights holder, whether it's a record company or publishing company or both, have the exclusive right to the work. However, there may be cases where the sampling or derivative works are actually free from the required permissions because they might qualify for what is called "fair use." Ownership issues in copyrights can also be complicated when a client is forming a legal entity such as a corporation or a limited liability company which could commercially exploit the properties.  Sometimes the legal entity owns the copyrights in a property and sometimes the individuals own the copyrights and the copyrights are transferred to the companies at a later date. Advice from a lawyer beforehand is critical.
Musician Coaching:
When it comes to writing, publishing and ownership, is it a standard guideline that it's 50% the lyrics and 50% the track?
PJ:
It depends. I believe you are referring to the conventional songwriting model. And, as far as I can tell, that model holds when the pieces can be separated. Every situation is different though and without rendering legal advice here, the most interesting is in the case of joint authorship of a song. The copyright statute provides that a joint work is a "work prepared by two or more authors with the intention that their contributions be merged into inseparable or interdependent parts of a unitary whole."  A joint work hinges on intent. Often that intent can be assumed or implied. However, even though there may have been an intent at the time of the creation of the work, that intent can be based on certain conditions and actually be nullified in a legal document. A lot of writers with publishing agreements allow for their contributory pieces to revert back if the song does not flesh out– so the intent to create a unitary whole is based on the condition of the song actually taking shape into something that can work as a song. That scenario is going to require a written document to attain in most cases since one typically infers from a joint work that there was the intent to create it. And writers' credits are negotiable depending on the people involved and what happened in the writing. I've represented clients who have relinquished ownership to the copyrights in their songs to band members when the band members actually contributed nothing to the musical composing of the song. I've heard that major artists ask for writing credit when they've contributed nothing to the song itself except record it.  I've also worked with other clients who have constructed a formula for each type of songwriting process, solo, with one guy, with the entire band, etc.
Publishing is a very intricate, potentially thorny area of music law and I would never advise that musicians deal with that topic without the advice and counsel of an experienced music attorney.
Musician Coaching:
What are some of the common mistakes you see artists making around copyright issues?
PJ:
What constitutes "Fair use" is often misunderstood. It's an exception under the copyright laws which allows for a pre-existing work to be used without the permission and without paying the original author. In music, sampling is the biggest potential problem area, particularly mashups. There is a legal question as to whether these are fair use since they might be considered "transformative." Have the original works been transformed in a way that created a new fresh work?  The rule of thumb is that if a musician is going to sample or borrow from an author to create a new work, he/she should ask a lawyer and seek the permission of the rights holder of the original work. The fair use issue is a raging topic in the copyright law today that requires dialogue from both sides.
From the legal standpoint of protecting creativity, I'm in favor of protecting the rights of our creators under the law. An entire generation has grown up in the Digital Age with the entitlement of free music not even understanding that it's wrong to take the music without paying for it. They seem to think of it as a birthright because everybody is doing it. The youngest people don't understand they've stolen something from somebody. It's not necessarily that they intend to do something wrong; it seems they literally just don't KNOW that it's wrong. When I speak to young adults, undergrads and law students, I ask people why they've opted to pay for music instead of downloading it for free. The response is always the same:  "I felt guilty stealing it and I knew I would have to pay for it someday."  Based on that response, it's clear the public is grappling with a real moral question.
Reeducating our youth on the morality issue of copyright being an exclusive right to the creator might be a place to start. The French government created a program for French teenagers where the they qualify to receive permanent digital downloads through a government-sponsored program to reeducate the youth of France. Eventually, the consumer ends up paying for the music and the youth are taught that consuming music in this capacity is a bargained for exchange. The French appear to be succeeding with this program and they are a culture which values the rights of authors and are proactive in protecting those rights. Obviously, the French have been some of the greatest creators in the world so they have a vested interested and piracy is not as pervasive there than here. I think we need to try to do reach out in a similar manner to our children, with a stronger, positive image of doing the right thing rather than punishing the consumer in law suits. If we're able to teach them that taking music without paying for it is like going to the Duane Reade and taking a tube of toothpaste, a toothbrush or a comb and walking out with it, and that eventually, when you have money, you need to pay for the stuff, it could turn the tide to the positive. I would like to see young kids engaging directly with their favorite artists and producers so that they know that these creators are counting on a livelihood based on making music.
Musician Coaching:
You were telling me earlier about a piece your wrote for LexisNexis about the changes that have taken place in laws about digital downloads and what constitutes a sale vs. a license. How did that come about?
PJ:
I had the honor of launching the music industry law page for LexisNexis, a major publisher that serves the legal community. The first piece I wrote was about the recent case of F.B.T Productions vs. Aftermath Records, Interscope Records and Universal Music Group which has serious implications for the recorded music industry. I teach entertainment law at New England Law, Boston, and as part of my class, which is mainly based on music industry issues, I ask the students to research important topics in music. Last September, one student presented the ruling from the Federal Court of Appeals in the 9th Circuit (California) regarding Eminem's first production company, F.B.T. Productions and Aftermath, which of course, is home to Dr. Dre, 50 Cent and others. The facts were that F.B.T. signed a furnishing company deal with Interscope in 1998 for Eminem's recording services. The contract was then amended to include new terms, in this case, to include new royalty schemes in the digital age. When Universal started doing deals with iTunes for permanent downloads, another amendment was executed in 2004 but apparently, the language in that amendment did not exactly expressly clarify how a digital download would be treated. The amendment ratified, or left standing the original 2004  contractual  language which included the same master licensing provision and the royalty on records sold provision. In 2006, F.B.T audited Aftermath/Interscope/Universal and they may have not liked the results, reviewing how much money they netted on permanent iTunes downloads and also ringtones and ringbacks licensed to cell phone network carriers. It appears that the F.B.T legal team creatively came up with an argument to challenge the definitions in the contractual language.
I'm not clear on exactly how they arrived at their analysis. After the audit, the lawyers probably reviewed the contracts with their clients who were complaining, "Hey, we're taking a bath on all of these digital downloads. We're being paid pennies in the old school model in the new school digital distro model. What can we do about it?"  The F.B.T. lawyers probably then reviewed the Aftermath contracts and analyzed the contractual relationships with UMG's digital distributors and realized that it had a licensing agreement with iTunes and the cell phone carriers So, they decided to challenge it. They might have gone through this line of thinking:  "Wait a minute..why aren't our digital downloads considered licenses also?  Under our contract, masters "licensed" receives 50% of net revenue from those digital delivery distro contracts where as records sold is something different. These guys are currently paying out our digital downloads like records sold through normal retail channels. That language was reserved for retail in bricks and mortar and hard copy sales through the internet since those were agreements for the sale of goods and not licensing of digital delivery relationships. We're losing a lot of money so let's challenge the interpretation of the language and see how the court will rule" F.B.T lost at the Federal lower court but the federal appeals court was able to review the decision on a procedural technicality involving whether a contract can be considered ambiguous as a matter of law. The court of appeals looked at the contract and ruled that, "F.B.T stated that the contractual language was not ambiguous. It was a license." So it moved to the next step and actually analyzed the "masters licensed" provision against the "records sold" provision in the contract, using the federal copyright statute provisions to clarify the ambiguities. The court stated "that pursuant to Federal Copyright Law, the terms 'license' and 'sale' have well-differentiated meanings. The sale of a work – so a record sale – is a transfer and a title of an individual copy. On the other hand, a license is where a copyright owner transfers a copy of the material and retains title; the owner limits the uses to which the material may be put and is compensated periodically. "The court then reviewed the relationship between iTunes and UMG, deeming those agreements were licensing deals. Since these licensing provisions for master recordings typically exist in every major label agreement, the court ruled that Aftermath should have paid F.B.T a licensing fee for digital downloads licensed to iTunes and others, not treating them like royalties on records sold.  If this ruling is effectuated we're talking about a lot of money owed as a license rather than on sold records.
Musician Coaching:
So what happened next with this ruling? And what will happen if others follow suit?
PJ:
The lawyers for Aftermath appealed to the Supreme Court, because that's as far as you can go. Once you go to the Federal Appellate Court, and the Federal Appellate Court says, "This is rule of law," the final challenge is to the Supreme Court. In this case, the Supreme Court refused to hear the case. The refusal was on procedural grounds so that's the end of that. F.B.T now becomes the rule of law. The Estate of Rick James showed up shortly thereafter and filed a class action against Universal. They are now waiting for a sufficient number of members to join the class since a class must be certified by the court in order for the case to proceed. I'm not an expert in class actions but if the case moves forward, it will be very interesting.
Musician Coaching:
How are the labels reacting to this?
PJ:
I'm not sure, but after working inside a record company, I would imagine that the in-house legal departments are seriously reviewing their pre-internet agreements to determine where they're vulnerable. They might be redrafting the forms of the contracts to comport with the court's findings. Legal rulings are often the impetus behind the evolution of recording industry contractual terms. They might be also be considering a monetary settlement with any interested parties to head off any more legal battles in court and asking them to sign amendments to their pre-internet contracts in exchange. As a practitioner, I have to say that when we studied this case in my class, my jaw dropped. Most of us regard the master license provision in recording contracts as the payment structure for master use fees generated from film, TV, commercials and foreign distribution deals and not in connection with digital download distribution. I was shocked when the court interpreted that provision differently but again, thought it was a genius, logical argument since the deals for digital distribution  are licenses and not sales.
Musician Coaching:
Well, there is a huge difference between a 15% deal and suddenly now a 50% deal. It seems that if you're a record label and going from giving away 15 cents to giving away 50 cents on a 99-cent download, that could bankrupt even a big label like Universal.
PJ:
That's my contention. But, for the record, talk to anyone on the street about their perception of the record business. They would like to see these companies put out of business. I talk often to people in the community to gauge the pulse of the public. I live near a Whole Foods where a lot of young people work, and they play great music in there. People will ask me about my work and the common comments is, "Oh, well, the record companies don't ever give the artists any money." The great public misnomer is that we have this big, bad industry with a big, bad hatchet that shouldn't be acting this way. The regular guy on the street thinks these record companies are diabolical and should be put to rest anyway, because they're already screwing everyone. Having worked at one, you and I know both know how generous and supportive these companies have been and can be to artists, especially unknowns, and that by and large, the people who work on the inside are fans, they are passionate and care about the artists and their work and music.
Musician Coaching:
I honestly find that to be on a case-by-case and person-by-person basis. But I think your point is, it's not always an evil empire and it is certainly not one that is faceless. That part I find to be true.
PJ:
There will always be bad and good in any corporation. But, in the main, the people that you worked with and that I have worked with when there was a healthy industry were committed and caring. And when they were doing the work, they were as good as it gets. For the yin, there will always be the yang.
Musician Coaching:
And how recent is the F.B.T. case?
PJ:
The Supreme Court refusal to hear the case happened in April and the Estate of Rick James also filed in April. I'm not a litigator, and I only represent one act that could be considered a legacy. In my article, I state that anybody working with the legacy and the heritage artists needs to be on notice of this ruling and that this is an opportunity to challenge the contractual language, settle or/and collect unpaid monies. There's only been the one case filed by Rick James – so it's really interesting.
Musician Coaching:
And what advice would you give to new artists given your experience working in the music industry and in light of all the recent and ongoing developments?
PJ:
Digital Music News and Reverb Nation recently conducted a research study on whether emerging artists want to be signed to major labels, and 75% responded that they still want  this. If this is your career goal, the old school format is still in play. It all starts with the song. Great songs are key. Having a unique, interesting singular style and image are key. Musicianship and having an interesting live show is key. Building your audience is the new addition to that formula. You have to tour any and all available markets. There are new models available to the musician today with social networking sites and YouTube. Just because we live in the digital ecology doesn't mean that you throw out the conventional bricks-and-mortar tools. Use radio if you can – research has determined that consumers find new music primarily through terrestrial radio and word of mouth, i.e. your friends and people who run tastemaker blogs. Save your money to buy the right service: the best producers for your music who understand you and your work; the best marketers who understand you and your music; the right team who is dedicated to you. Don't' go to market before you're ready; make everything as perfect as possible. Always connect with your fans and remember that they are the reason you are doing the work. The most successful artists realize this. But in the end  great songs sell records, and we remember great artists for their great songs.
For more information about Patti and her work in the music industry as well as with U.S. Copyright Law, visit http://www.pattijones.com. This interview is intended as information for the general public. It should not be construed as legal advice and readers should not act upon information in this article without professional counsel. The contents of this article may be considered Attorney Advertising in some states.