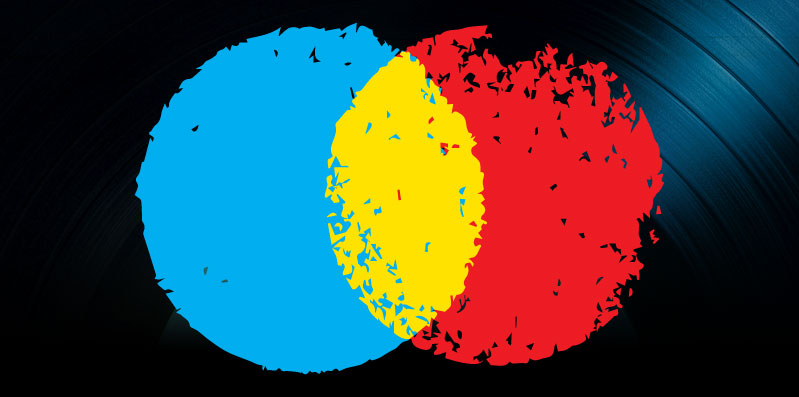 What is SoundExchange and why you should care
Neeta Ragoowansi is the Director of Artist-Label Relations for SoundExchange.  She is also an attorney, a keyboard player and the singer for an eight piece group called the Oxymorons.  Her experience as a musician, as the Assistant General Counsel for the Kennedy Center and The National Symphony Orchestra and as an advocate in the music industry were what landed her in her current position.  She explains her job educating and helping to find the thousands of artists and labels that are owed SoundExchange royalties
Music Consultant:
Tell me how SoundExchange differs from the other Performance Rights Organizations (PROs) like ASCAP, BMI and SESAC.
NR:
We are a performance rights organization, but we represent the performers and recording artists- that is, we protect the performers who go into the studio and put down the sounds- instruments or voice – onto a track. ASCAP, BMI and SESAC collect for songwriters and composer of the underlying musical work – the notes and lyrics on paper. So if you're a songwriter or composer, sign-up with one of those. If you're a recording artist, and put your talent down in a sound recording, sign up with SoundExchange. You can be a member of one of the three songwriter PROs AND SoundExchange – and you probably should be. It's in no way a conflict. PROs help to collect and distribute the royalties that accrue when others publicly perform your copyrighted work. When you talk about music, you have two copyrights involved: the songwriter's right to the music and lyrics on the page, and the musician or artist's right to the sounds on a track – they may be the same person, but there are still two different rights. SoundExchange is the PRO that administrates the rights that come under the public performance of the sound recording. 50% of the royalty on each track goes to the performers or artists on the sound recording – 45% to the main recording artist and 5% to the session musicians and back up singers on that track, through RARoyalties.org.  The other 50% of the royalties on each track goes to the owner of the master recording, which might be a record label or an independent musician.
Music Consultant:
Does SoundExchange cover all different kinds of mediums, or are there specific types of mediums that you cover?
NR:
SoundExchange collects royalties when sound recordings are used on satellite radio (like SIRIUS-XM) , Internet radio (like Pandora), on cable TV music channels, and certain other streaming services. SoundExchange DOES NOT collect for digital downloads (like iTunes or "podcasting") or "on-demand" and "interactive" services like YouTube or MySpace, where a user can select and immediately play the song she wants to hear. SoundExchange also does not collect for the streaming of any audiovisual work, including music videos. We also don't collect for sound recordings used on radio, because radio doesn't pay artists for using their work – yet.
SoundExchange is hoping that will change, and we've teamed up with lots of organizations and artist advocates to support a bill in Congress called the Performance Rights Act (PRA). If it passes, PRA would mean that for the first time, corporate radio would have to start paying a royalty to artists and labels for the use of their sound recordings. Radio makes almost fifteen billion dollars a year in ad revenue from music stations alone, and they don't share any of it with the artists who create the music. They do pay composers and publishers via ASCAP, BMI and SESAC; but because of a loophole in copyright law, the creators and copyright owners of the sound recordings are not getting paid. In the rest of the world, almost every single country pays their artists this way – the US's only company on this is China, Rwanda, North Korea, Iran. That's not good company to be in which it comes to protecting rights. Using an artist's work to make money and not paying them a royalty is just wrong. We're trying to get that loophole changed, so artists and rights owners can be paid fairly.
Music Consultant:
There was no SoundExchange until ten years ago?
NR:
SoundExchange began in 2000, and became an independent nonprofit in 2003. Legislation passed in 1995 (The Digital Performance Right in Sound Recordings Act of 1995) and in 1998 (The Digital Millennium Copyright Act) finally recognized the rights of artists and copyright holders to be compensated when others use their work, and the laws set up a stream of royalties for the recording artist and sound recording copyright owner. After some negotiations to decide what those royalties would look like, SoundExchange started collecting, and made its first distribution in 2001. We distributed $4 million that year. In 2009 we distributed $147 million.
Music Consultant:
There's a ton of money that's unclaimed by artists. Can you estimate how much outstanding money is owed?
NR:
There are millions of dollars owed to thousands of recording artists who've not yet registered with SoundExchange. Because SoundExchange and the performance right are relatively young, a lot of artists don't know they're owed this money, or they just haven't signed the forms. Remember, unlike ASCAP, BMI, and SESAC, who collect only for their members, SoundExchange collects royalties for everyone who's getting played, whether they've ever heard of us or not. Then we have to try to track down those artists and rights holders and get them to register so we know where to send the check. We regularly partner with industry associations, services and companies like ReverbNation, CD Baby, iLike, Sonicbids, The Blues Foundation, The Folk Alliance, The Vocal Group Hall of Fame and lots of others, to help get the word out about this right and these royalties. We match their member lists against the lists of artists we have money for, and then have them send an e-mail or a letter to that unclaimed recording artist and/or indie record label. In 2009 alone, we notified more than 15,000 artists, owed more than $9 million in all. If you think there's even a chance you might be owed money, register at SoundExchange.com. It's always 100% free.  
Music Consultant:
So, a lot of your job right now is just an awareness campaign.
NR:
Yes, it's a huge awareness and marketing campaign and it's mostly about educating – outreach and education. Through conference panel, doing things exactly like this interview, talking one-on-one to artists at festivals, and making sure we get the word out every way we can. Maybe finally getting paid for their work just sounds too good to be true – sometimes artists think we're an email scam. We find that even when artists have received emails from trusted sources (like their manager, their booking service, whatever) saying, "Hey, SoundExchange has money for you," they don't always believe it or do anything about it. But then they go to CMJ as a showcasing artist, for example, and get an email from CMJ saying we have money for them, and see our trade booth and see a poster with their name on it, that they finally remember the name SoundExchange and realize that this really means money for them. Sometimes it takes 3 and 4 and 5 contacts before people recognize that SoundExchange is legit, and sometimes a few more before they fill out the forms. People are just naturally skeptical, and this sounds like 'free money,' so it must be too good to be true. But it's not 'free money' – it's better – it's money they've already earned. All an artist has to do is register with SoundExchange, and they can get paid when they get played.
Music Consultant:
At what point would you sign up for SoundExchange as an artist?
NR:
When you go into the studio to record and you come out with a recording that you release. As soon as you start sending out your recordings, you should sign up with SoundExchange. But I tell artists, anyone that's even planning to do a recording, should go ahead and register. It usually only takes 10 to 20 minutes, and it's free. We just need to know you exist, where you are and where we would properly send a check. In terms of recording artists, anyone that is a member of a band or featured artist in general should register with SoundExchange. There are certain housekeeping things that a musician needs to do and registering with SoundExchange is definitely one of them!
Music Consultant:
Is there any pre-requisite to sign up?
NR: There is no prerequisite other than that you are a performer on a commercially released sound recording and/or you're the owner of the sound recording copyright (sessions musicians and back up singers on sound recordings are entitled to a royalty as well and they should go to www.raroyalties.org to claim theirs). The copyright in the sound recording is automatic, as soon as the original creative work (like the sounds made on your instrument) is fixed to a tangible medium (a CD, a digital track, MP3). You don't have to go to the Copyright Office and register in order to claim royalties from SoundExchange.
Music Consultant: Where does this money come from?
NR:
At SoundExchange we administer the public performance royalty that derives from the non-interactive, digital transmissions of commercially released sound recordings. So when a streaming service like the ones we talked about before use a track, it generates a small royalty. At the end of the month, those services that use your track total up all the royalties they owe, and give that money to SoundExchange. They are also required to provide us with reports of use (playlists in a sense) so we know what they've played, and how to divide up that lump payment.   This is very different from what's happened historically with other performance rights organizations, where they tend to pay out based on sample data – a few weeks a year to represent all of what they play.  SoundExchange strives to get what's called census data – that is, the exact tracks they are playing, every time they play them. That's the fairest way to pay, and so far, 95% of the royalties SoundExchange distributes have this track-level census data. How much each service pays for a track is determined by the kind of service they are, and how many listeners hear the track, under rules set by the Copyright Royalty Board at the Library of Congress. For the most part, artists get paid more the more people hear their tracks. So if you can get played on more stations, to more people, or even on SIRIUS-XM, or cable TV music channels (not the video channels, but the high-numbered radio-like channels), you'll get paid more.
Music Consultant:
Do you have any general advice for artists?
NR:
Know all the places you can generate income from, know about all the special payment funds available to you out there, know your licensing rights/copyrights and educate yourself. Knowing licensing is the number one thing that artists can do for themselves. If you're going to make a living, you have to know the income you can generate from various sources. Once you send a creation out into the world, it generates different streams of revenue – but it's your responsibility to make sure they lead back to you. So, keep creating, know your licensing, go collect on that licensing and push your stuff out there in areas where you're going to see income, such as the digital streaming of your music and recordings. And register with SoundExchange, so you can get paid when you get played!
——
Check out Soundexchange