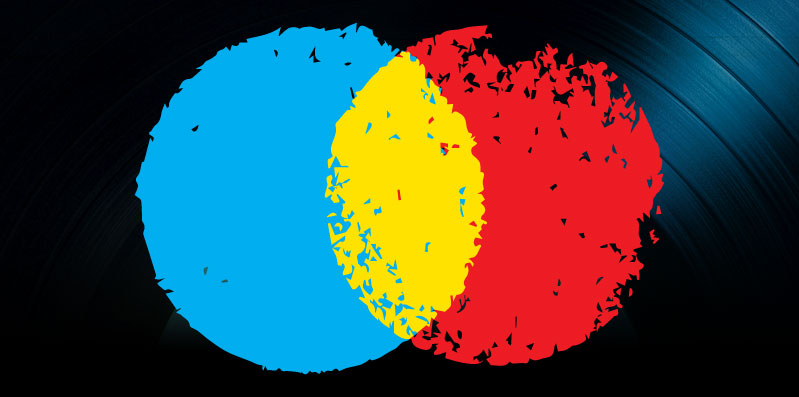 Jodie Ferneyhough is the Managing Director of Universal Music Publishing Canada, the chair of the Canadian Music Publishers' Association and sits on the board of SOCAN and the CMMRA (Mechanical licensing organization similar to Harry Fox).  Prior to working at Universal Jodie worked for Peer Music Publishing and managed artists.  He has been in the business for twenty-two years.
Musician Coach:
Jodie thank you for your time.  Can you tell me is there a major difference between the way publishing in handled in Canada and the way it is handled in the United States?
JF:
No. It's pretty much identical. There are subtle differences. We do have different laws. I think it's often forgotten that we are a separate country. It's convenient sometimes to be a separate country when you work in this company, and then other times it's like, "It's just Canada. If we do a deal, we'll do it for America and just include Canada in." They don't necessarily give us extra money for it, include us in the conversation or find out if there's a tariff or some other legal obligation that we have in Canada where we may not be able to do it or it conflicts with a deal that might be done out of America. It is a separate country, and the Americans tend to forget that.
Musician Coach:
Your mandate with Universal is to find and sign artists who are going to generate a lot of publishing income off sync or something similar isn't it? Tell me what the criteria for signing and act looked like ten years ago, and how it has changed.
JF:
The easiest way to explain how the whole business has changed is to say that ten years ago, I would get phone calls that said, "Hey, we're in this band. We've opened up for so and so and toured here and one this and that." It was all about live and how many records they sold. And that was even different from 10 years before that, because ten years before that, you went out and found indie bands, they didn't find you. They played at clubs and might have had a cassette they sold on stage, but it wasn't about how many records they sold. It was just were they good or not. Ten years later it was how many records did you sell and how many tours did you do. And ten years beyond that (now), the first phone call I get is, "We've placed this song in such and such a show." That is what everyone is leading with.
Musician Coach:
Is that the right approach? Does that get you interested?
JF:
No, actually, it doesn't. It's interesting to know that they are willing to do film and TV placement. But it doesn't necessarily mean it's a good thing or that it's going to work, because you can't measure anything. You can't measure the amount of money someone is going to be able to make. In the world of music publishing right now, it's really hard to judge how to sign a band and what kind of advances to give and what kind of work you can do for a band. It's still predicated on a formula of "How many records did you sell?" and "How much of the album do you own?" and "Are there any samples?" and "How many songs are on it?" and "What's your mechanical rate?" and all those questions you ask. You come up with a formula and say, "This band sounds like that band and that band has sold this amount therefore this band might sell this same amount." You do a guesstimation.
Musician Coach:
I have to interrupt you there. How can you still base publishing deals on the sale of recorded music when that doesn't mean nearly as much today as it used to? Is that not flawed?
JF:
Very flawed. But it is the way the industry is still working. It is the only real measure we can have. Downloads and Rhapsody and those sorts of things – and we don't have streaming services in Canada like you have in the United States – are too hard to measure. They're not big enough sales. Digital sales don't equal album sales. So the only thing we have is this sale of records, and it is a flawed mechanism by which to make advances. It's one of the hardest times to be in the business because the upper crust is saying, "We need to see these numbers, and then we'll do a deal based on these numbers." And that's logic from 20 years ago. Probably where it should be is, "Is it a good band, and can we do something with it ourselves? How can we build this? Where are we going to be able to take this and build and develop it and base it on what the business used to be, as opposed to where the business is now, which is pure numbers pure stakeholders and stockholders and a board of directors that demands more money each year on a dramatically shrinking business and budget?" How do you do projections on shrinking? It's impossible.
Musician Coach:
Have you felt that as record labels have diminished in their influence that you as a publisher have more sway and ability to get acts broken than you used to? When I came up in the business the publishing was an afterthought and everyone went for a record deal. Do you find that in the new economy, aligning with the right publishers is important and getting with the right Film /TV people can be a lions' share of what your income can be?
JF:
In the company I work for, and I've spoken to the other publishers too, so it's not necessarily just this company- a lot of what is going on right now is based on charts and hits and numbers that somebody can wrap their head around. Nobody is interested in doing development. A lot of unsigned artists are coming straight to publishers with the notion that they can get into a publisher and the publisher will get them film and TV work but the bands that are breaking come to the publishers last now. The publisher is not quite so influential as it was in the development world. They are seen as being able to get film and TV and these other areas of income, but they are looking for huge multiples. They are looking for really big numbers on both ends of the spectrum – the small bands, the bigger bands and newly signed bands. They are all looking for this big million-dollar advance, and it's really hard to give anybody any advance money because it's almost impossible to predict anything.
Musician Coach:
Have publishing deal sizes diminished?
JF:
They have, but what I'm finding is happening a lot is that the deal sizes are diminished or don't exist here for example. What happens is that the band goes and blows up and they can get the advances, but by then, they're already talking to the Americans and so personally I'm losing the deals. If they are doing smaller advances, they're typically doing them with UK/small publishing companies. A lot of the mid-sized or smaller artists don't want to deal with a Universal or a Sony publishing, they'd rather go to a Spirit or somebody smaller like Bicycle or Songs music publishing. Even more surprising and disheartening is that a lot of artists are going to their friends, who aren't really publishers whether that be the indie label their buddy started or their manager. Many of these new publishers don't know what they are doing in the publishing world, because as you know it's convoluted, so they collect some money, because anybody can collect money in a given territory, but there are a lot of other parts of publishing that they don't understand. They miss a lot of money and a lot of the lobbying and efforts that go on at government to increase how much the mechanical rate is and those sort of things.   Guys in bands are more interested in working with a publisher who is a friend or someone they know because people at Major publishers are still the big, evil guys. There's a huge dichotomy still after all these years on what bands want and what they don't want. They still hate the Man, but they want a record deal or a publishing deal. They won't do a publishing deal but will if it's a million dollars, even if you tell them they will never recoup. They don't care. They want it. The record world has just collapsed. The bands are apathetic about the industry. The general public is apathetic about the industry and wants the records for free. The record companies want to sue kids and won't move into the 21st Century; they still think they can put the genie back in the bottle.
Musician Coach:
I'm jumping around a bit but what about people trying to get your attention or a publishing deal, and the value of trying to get a co-write and having money in the pipeline? Is that something that if you're a songwriter or in a band you recommend? Should you spread your create abilities around in this way?
JF:
Absolutely. As I just said we have to look at numbers and all that. It's actually an interesting point in the life of the music industry that bands now should and can and I absolutely encourage them to do this on their own. They should build their own base and their own sales and companies. As the record industry continues to collapse, the most stable spot to be is with yourself, controlling what you do, building your database and being able to increase your value every day because you are worth more every day that you build on your own. This is exactly what I talk to bands about. Go out there, do it yourself, sell your own business, hire somebody who is really good to work with you that will work for you and is either a marketing or promotion person or just a really great administrator, so you have the ability to do your job. Your job is to go out and write songs and go out and be a band and perform. Your job is not to chase me, the publisher, or me, the A&R director. That's my job, to chase you, the artist. Your job is to create great material and build your business.
Musician Coach:
Do you find priorities are out of whack that way? Do you find that bands spend too much time chasing the deal instead of making their own?
JF:
Yes. Especially songwriters. These songwriters come to me and say, "Hey, I want to be a songwriter." And I say, "OK, so go and be a songwriter." But if I find you, it's like it's magic. It's not magic. You're some guy that lives in Ontario, Canada, or Wherever, Ohio. You don't know anybody, have never gotten a song placed by anybody, have never co-written with anybody, you don't really like people so you sit in the basement. You may write really good songs and may be an undiscovered talent, because some of that does happen. But it's very few and far between, as we both know. The best way to get known is to get out and do co-writes and work with people, even if you don't necessarily want to be a co-writer. It's such a great way to learn a skill and get out and meet people that will then say, "Hey, I work with this guy, Bob Jones, and Bob Jones is a great writer and has some great ideas." Frankly, that's how it works. Once you start to be in the studios with other writers and people that are doing the creative bit, that is more important than people that are sitting with the publisher who is doing pitching and what have you, because it's a blind thing. Someone might say, "I have this guy named Bob Jones." And a person will say, "Who is Bob Jones?" But if Bob Jones is out doing his own work, he's going to get the work and become attractive to a publisher and other writers and producers and other people down the road.
Musician Coach:
Most of my readers are in the U.S. so I have to ask- is it really a viable option for people to approach the Canadian arm of publishing company and go in through a back door of sorts? How does that work?
JF:
It doesn't really work. It's not that we don't look at those people, but we're put here – the publishing companies and the record companies – to get better rates and fight the good fight and of course to sign and find and develop talent when we can. But we're here to sign and develop Canadian talent. A lot of times, if you're coming from the U.S. into Canada, especially if you're coming Florida or somewhere that's far away from me, I'm wondering why. I'm wondering why you're coming all the way up to Canada for a publishing deal. If you're not necessarily good enough for the U.S., you're not good enough for Canada. I don't mean to be harsh about it, but if everybody has turned you down, and you call me and say, "Hi, I'm so and so from Florida," I am going to say, "That's cool. You can send me your stuff." But I'm going to hang up the phone and call my New York or my Miami or L.A. office and say, "Do you know this guy?" And they will likely say, "Yes, and he sucks, and we passed." And then I will call Nashville, and they will say they wouldn't do anything with him. There's no need to come to me. If you called and thought, "Hey, let's go to Canada," and nobody's ever heard of you, I would still call the U.S. and ask what they thought of that. There may be an opportunity for a way in, not necessarily signing through the Canadian office. In other words, I would take an act, walk it through and call New York and say, "Hey, I got this, and you should listen to this. It's a really cool project." Part of the reason for that is that my boss would also question, "Why are you doing a deal for a band in America that would make more sense for Nashville to do?" So, I really have to have a good argument for signing an American band. If that band is from Windsor or Buffalo or from maybe even Erie Pennsylvania or somewhere in the north region where their music bleeds back into Canada through radio from somewhere in America. They may have a great following here and not have something in the United States. I'm more inclined to look at something like that.
Musician Coach:
What do you see going on with people that strike up deals with companies like Pump Audio or MusicSupervisor.com or any of these aggregators that lock in bands for non-exclusive deals for several-year periods? Have deals like these ever hampered your interest in a band?
JF:
No. As long as it's non-exclusive and there's an opportunity to get out. They pay a higher service fee for that, but I see it as proof that they are trying and getting out there and making something happen. They don't know how to reach a music supervisor, so they found this group that takes care of it. I don't know what the stats of placement or how effective such placement companies are though.
Musician Coach:
I don't think everyone has a uniform experience with placement companies. Some people get placed, some people don't and I would imagine it's based on song quality.
JF:
Jumping back to your comment about if the way things are getting signed is flawed.  The question we've been getting lately a lot is, "Do you do film and TV and can you place our music?" That's great. But in 1965 or 1975 or 1985, we would not have signed a band that would put this stuff into commercials. We'd say, "What is wrong with you, and why would you do that? This music is supposed to be anti-establishment or rock and roll or whatever it's supposed to be. It's not supposed to be selling diapers." I'm not saying there's anything wrong with it, but is that the only premise we're selling bands now, whether or not they're going to be able to be placed in a TV commercial? Because if that's the only premise we've got left, I think it's pretty pathetic.
Musician Coach:
I hate to sound that way, but whenever I hear about a publishing deal, it's always, "What's the sync situation?"
JF:
I know that's what it is. But I'm saying, "Really, is that what we've been condensed to here?" The problem is that it doesn't necessarily mean the band is good or bad. I have a band up here called Hedley.  Hedley has sold 500,000 records over three records in Canada. To put it into perspective, we are ten times as small as America in population. So, if you do the math, that's five million records in America. That's a substantial amount of records. We do have a release coming out on Island at the end of the summer. But, we have not had a release in America and have never had a major sync from this band.  The songs would lend themselves very well to Disney or a lot o the pop kind of tween TV that's going on, and I cannot get it placed, and I've knocked on every single door. On the other hand, I can have a band that literally nobody knows who they are. But we'll get tons and tons of music placed. Being in advertising is not necessarily something that we need to or should be benchmarking. On the other hand, there's a band out of Canada that signed out of France because they are from Quebec called "Creature." We didn't sign them because we didn't feel they could sell any records, and they haven't. I wasn't wrong in that prediction. But what happened is that the Canadian office was able to recoup the band's advances from France through advertising. So, on the other end of the spectrum, why weren't we looking at this through advertising? But again, my mandate is based on sales.
Musician Coach:
Is there anything else you haven't covered that you'd advise an aspiring artist to do when it comes to publishing?
JF:
I think building your own business and your own band, not relying on anybody else to do anything for you. You are the only one that can make it work, whether you're a songwriter or a band. I wouldn't, as a young band, rely on a manager. Managers at an early stage are just taking money and a lot of times they are your friends and don't know what's going on. You might want to think about an administrator – somebody who can go to the bank for you and take care of the needs you need done. But right now as a young starting band I'd suggest you do as much as you can on your own, give everyone in the band a job, figure out what merch is and what can go on and what everybody's strengths are and give everybody a job until you start establishing finances and money in the bank and a tour route where people are starting to come see you and the job becomes too big for you. I would suggest never chasing a record label and never chasing a publisher. If you are good – and that is your job- to become good and become a better songwriter – we will chase you. Go out and co-write with other people and don't be afraid to take your songs apart. Have a listen to it, then put it away. Make sure that it is the best song you can write. You are now competing, because of technology, against the world. You're not competing against somebody else in your town, you're competing against everybody. If you are a songwriter, you have to be better than Timbaland, because that's the only guy that's getting cuts these days. Unless you're better than that, you're not going to get the cuts. You have to work on your craft.
——–
Learn More about Universal Music Publishing