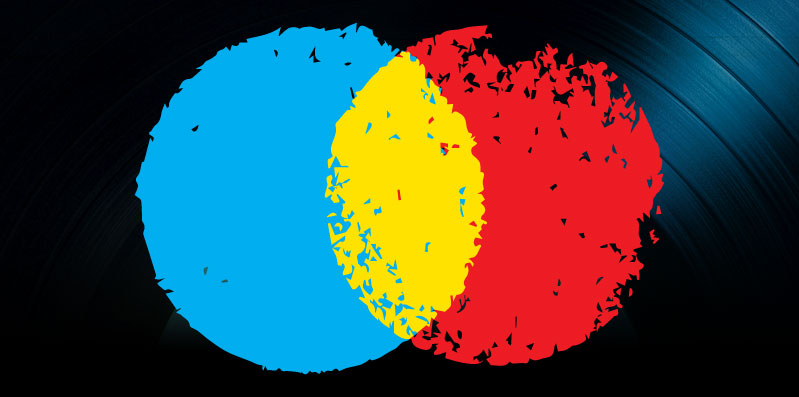 International Music Competitions
Candace Avery is the co-Founder of Unsigned Only, a music competition designed for talented solo artists, bands and singers worldwide not signed to a major label or record company. She got her start in music as a drummer in New Orleans. After studying percussion at the Berklee College of Music, she realized she had a passion for the business side of the industry and began to successfully work with bands around Boston as an independent publicist. After establishing the Boston Music Awards, she was inspired to create a variety of festivals for musicians in the New England area, including Fall Fest and NEMO. In 2002, she started the International Songwriting Competition to allow artists to get their songs heard in an international arena. Now based in Nashville, Candace launched Unsigned Only alongside Jim Morgan in 2011. The competition offers outstanding, talented and unsigned performers the opportunity to be mentored by experienced music executives and artists. This year's Unsigned Only competition features judges such as Iggy Pop, Chrissie Hynde, Carly Simon, Of Monsters and Men and Cyndi Lauper.   
Candace recently talked to me about her experience working with emerging musicians and artists through festivals and competitions and what qualities an artist needs to get noticed by judges. She also shared some advice for musicians that want to succeed in today's music climate.   
Musician Coaching:
How did you get into the music industry?
CA:
I started out as a drummer living in New Orleans. Then I moved to Boston to go to Berklee College of Music and study percussion. I was there for two years, but got tired of the struggle and was trying to figure out what I wanted to do and whether or not I wanted to stay in music. At the time, my husband was signed to Epic Records with his band, and I had been doing publicity for them. Once they got signed, everyone in Boston started to want to hire me to do publicity for them.
I did publicity for about a year, then had an idea to do an awards show in Boston. So, I created the Boston Music Awards. It was a red carpet event for artists out of the New England area. I also created an outdoor music festival called Fall Fest, which took place on the Boston Common. I basically just started throwing annual events and eventually sold Fall Fest to Mick's Radio in Boston and continued doing the Boston Music Awards. On the tenth anniversary of those awards, I created NEMO, which was a music festival and conference. We showcased artists from all over the world. It was basically a mini SXSW for the New England area.
In 2002, I started the International Songwriting Competition, which allows artists to get their songs heard in an international arena. In 2003, I ended up moving to Nashville to focus on the Songwriting Competition, which is currently going into its twelfth year.
Last year, I created a music competition called Unsigned Only. It's an international music competition designed for solo artists, bands and singers. The focus is on artists that are not signed to a major label or any of its affiliates. The goal is to find that outstanding artist that is the whole package. We want an artist that is great vocally, has great songs and wonderful charisma.   
Musician Coaching:
From the various things you've described about your past, you've been someone who has been a gatekeeper and who has judged the talents of a wide range of artists, whether at the Boston Music Awards, at NEMO, Unsigned Only or through the International Songwriting competition. As someone that has had your unique perspective, can you speak about the contest submission process? What makes a decent submission, above and beyond talent?
CA:
It's interesting, because I would say that most people now really do understand what they need to be submitting. In today's musical climate, it's so easy to do a good recording, whether through something like GarageBand or in the studio. We get so much music that's not professionally produced or recorded. And it is still heaps better than it would have been 10-15 years ago. When it comes to Unsigned Only, people who submit seem to be getting the idea that we're looking for a really great artist.
With the Songwriting Competition, a lot of people enter because they have written what they deem to be really good songs. They may not be the best performers in the world, but because the focus isn't on performance, it's okay to not have a great recording. With all these things, the factor that distinguishes what goes through and what doesn't is really the talent.    
Musician Coaching:
Do you ever judge people based on their websites, Facebook presence, etc.?
CA:
No. We don't even look at that. After naming last year's Unsigned Only winner – the contest's first-ever winner – I had a lot of conversations with some of our mentors. Bands and artists used to be judged by how many people came to see them live, how many records they sold. Now it's segued into how many YouTube views they have and how many "like"s they have on Facebook. It wasn't even something we considered in our first year. So it has brought up an interesting question:  How do you bridge the gap between finding someone who is really talented and trying to get them signed? Someone who is super talented may not have 20 likes on their Facebook page.
Musician Coaching:
And I think that view makes you guys really unique. In this climate, everyone is looking to bet on someone who has already started the race. The majors in particular are looking for someone who has done all his/her own legwork already. They want to acquire a "corporation" rather than to develop something.
CA:
Right. They want an already-conceived brand. There's no doubt about it. It really hit me full in the face after last year's competition when I spoke with all the mentors. They said they loved the girl who won, but that she needed to build up her Facebook views. And I thought it seemed ridiculous. She's talented, beautiful and writes great songs that are totally in the pocket. Why wouldn't someone take a shot on her? They just want something that is a slam dunk. And if someone has half a million views on YouTube, there's already a built-in audience to sell records to.
Musician Coaching:
I did research-oriented A&R work. And what I discovered is that there is no better predictor of future ticket sales than current sales, whether that is tickets, merch, etc. The biggest indicator of a successful business in the future is, "What is the business doing currently?" And I think that's created a lot of disposable acts.
CA:
And which would you rather sign? Would you rather sign an artist who is a Bob-Dylan-grade genius, or someone who is a pop artist with 500 million views who may not be nearly as talented? It's a tough question to answer.
Musician Coaching:
On the one hand, I'd love to be affiliated with the next Bob Dylan. But on the other hand, I'd love to be collecting on performance fees for Gangnam Style and keeping my family fed. I hear you, and I do miss true artistry and try to do what I can to help people pursuing it.
CA:
It's totally understandable, especially in today's economic climate within the music industry. It's even harder now than ever before for an artist to get signed.
Musician Coaching:
So, how does an artist go about submitting to Unsigned Only?
CA:
It's really easy. They can submit online or through the mail. All they have to do is send in a recording and an entry form. All the information is on our website. Our deadline for this year is March 14. We have 10 categories. When someone enters, they select a category for their song. They can also submit multiple songs. We have a first and second place winner in each category and one grand prize winner.
What makes Unsigned Only really different from any other competition is that the grand prize winner actually gets mentored by a group of record company executives. That means they can meet with them in person, through Skype or on the phone. Last year's winner ended up doing a showcase for Monte Lipman in Los Angeles at Universal. Direct mentoring is something that most up-and-coming artists won't realistically have the chance to do. If you go to our website, on our home page, there's a list of this year's mentors. That's really what distinguishes this competition.    
Musician Coaching:
Do you think there is a lot of value for these up-and-coming artists in being mentored by people at companies who are looking to acquire artists that have already built up their brands? In other words, do you think the head of A&R at Universal would know something about how to hustle another 20-50 people to an artist's next gig?
CA:
Probably not the really-high-up executives, but I think the A&R reps on the street probably understand that concept. But the truth is they're all still looking for artists to sign. They're going to sign X amount of artists every year. Even if an artist doesn't get signed out of Unsigned Only, the experience they get being mentored by these executives could potentially help their career in the future and help form their career. Lara Johnston, last year's grand prize winner has told us over and over again how invaluable her experience has been. And no, she hasn't been signed yet by any of these mentors. But that doesn't mean it won't happen in the future. She's still going through the process.
And even if she doesn't get signed, just getting advice from people at this level who have been doing this for years and years is invaluable. They are the people who are influential in the business.
Musician Coaching:
No question. They are clearly people who have been involved in the business for a long time. There's definitely a value to getting the perspectives of people inside record companies. But I find that so much of what we end up reading and understanding about is macro-level problems that artists in the public eye have, rather than the hustle and getting more people to shows. I find it interesting that the "record deal" is still the be-all, end-all for a lot of people.
CA:
Well, I think that is because it accomplishes what they can't accomplish for themselves. Like I said earlier, I think there's still this allure to the record deal; people want to get signed and want to become big and be successful in the music industry. It's very difficult to do that without a label's assistance. The good news is there are artists out there who can forge a path for themselves and make a living because of the Internet. But there are very few artists that can make it to a very high level without the assistance of a label. Still, I think most people still have that dream, and there are still people signing people. But it's pretty few and far between. It's also crazy how many talented artists there are out there. There are people who deserve to get signed but just don't.    
Musician Coaching:
And is there any advice you would give to artists trying to succeed in the current climate?
CA:
You need to follow your passion, write great songs and keep at it. Another big piece of advice that I would have even given 20 years ago is, "Know the business." Of course, I think it depends on why you're playing music. If you're doing it just for your own satisfaction, then just love what you're doing. If you're doing it to become a successful artist selling records, then figure out what it is you need to do to accomplish that while still maintaining your musical integrity.
As a musician, you have to love what you do, because it's such a hard road. If you really love music and can't conceive of doing anything else, then that is exactly what you should be doing.    
Musician Coaching:
I totally agree with that. I have told musicians that say they just want to be famous that they are probably better off eating bugs on Fear Factor.
CA:
Yes. That's one of the reasons I stopped being a drummer. I loved being a drummer and playing drums, but I was tired of struggling. I realized that I was better suited to do something else. I could conceive of being on the business side of the music industry. But I know of many musicians that just cannot imagine doing anything else but playing music. So, they have to be musicians. It's a tough life, and you just really have to have such a passion for it.
Musician Coaching:
When I look back on my time in A&R, I realize that the defining factor for which artists were successful was their belief that they could walk through walls. That's why I think the business often favors youth, because it is easier to maintain that belief when you have not experienced a long string of failures.
CA:
That's an interesting perspective, and I think you're right. You have to be able to persevere and ride that roller coaster. And when you're young, riding the roller coaster is much easier.
To learn more about Candace Avery and the Unsigned Only competition, visit the Unsigned Only website. The deadline for this year's contest is March 14, 2013.