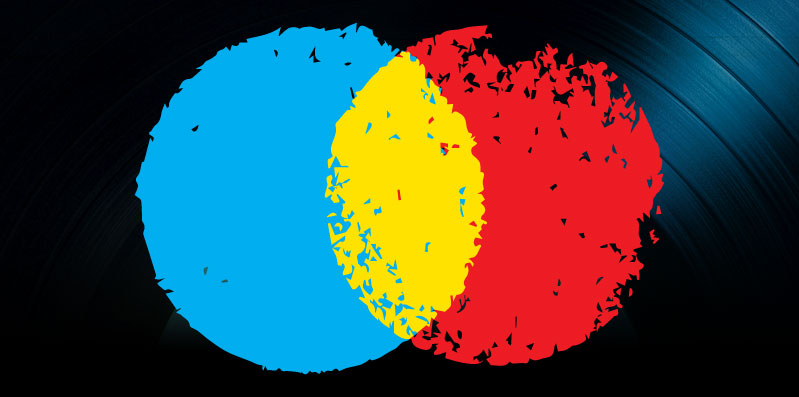 Fan Funding with Jill Sobule
Jill Sobule
For those that don't know Jill Sobule is a gifted singer-songwriter who is probably best known for her 1995 Singles "I kissed a girl" and "Supermodel".  Jill has released seven albums full length albums and several EPs and has released records on MCA, Atlantic, Beyond and Artemis records.  Jill's most recent album was a self release that was funded entirely by her fans.  I met Jill when working at Atlantic and she remains the kind and gracious person I remember from almost fifteen years ago.  She was kind enough to give me some of her time by phone before the Thanksgiving Holiday.
Musician Coaching:
I know a lot of people know your name, but even though we worked together, I don't know the earlier parts of your story or about what you initially did to build a following and first get picked up at MCA.
JS:
In those days, before there was social networking, how did you get followings? I suppose, I played shows a lot; and I remember I had a bit of a following in Denver, and then I moved to New York, and then I met someone who was a publisher out of Nashville, and he saw me at my last show in Denver before I moved to New York. He was interested in non-country acts, and he put me up at the Nashville Extravaganza. It was like the South by Southwest of Nashville. The A&R people from New York and the west coast came to Nashville, and they saw me and signed me. At first they thought it was very cool that I was this pop act from Nashville, so I let them think I was from Nashville for a while. That was the days of getting discovered. That's how I got on MCA, though a little bit before that I was in New York. Remember those pre-YouTube Days? What you did was you played and played out. I think maybe people are coming back to this too, I hope.
Musician Coaching:
You did the MCA thing for a while and had some decent success with "I Kissed a Girl" and with "Super Model" during the Atlantic years. Tell me about life after major labels.
JS:
After the album that had "I Kissed a Girl," I did another one – "Happy Town" – and it was always my reaction to do something different and weird. I don't think the label knew what to do with me after "I Kissed a Girl," because, was I a novelty act? What was I? There was nothing else like "I Kissed a Girl." It was one of those songs that was added last minute as a goofball song. I didn't know that would be a single. It was kind of my curse and my blessing. I think when the second record happened, they still didn't know what to do, and I was dropped. Then I was on a record label called Beyond Records, and that was another one of those where it went belly up. Then I joined Artemis with Danny Goldberg for the album after that.
Musician Coaching:
I had no idea you were with so many labels subsequently.
JS:
Oh yeah. And then Danny Goldberg signed me and then went to Air America afterwards, and he was my guy. So nothing really happened after that. And then they went under. My last two before this one were on indie labels that went under. It's not very good luck, I must say.
Musician Coaching:
I wish that were an exceptional story, but it does seem to be the rule rather than the exception now.
JS:
I don't feel special. The only thing I would like is to have all those records back. That's my only disappointment – my only one that carries on now. There are a few of them I'd like to have back. I'd bootleg them now anyway.
Musician Coaching:
After Artemis, what happened then?
JS:
After Artemis, I thought, "Enough," for a while, and I was just playing around and gather songs, creating songs. I had a three-year gig doing music for a show for Nickelodeon called "Unfabulous." It was the first and last time I've ever had a job. I scored the show for three years. It was a live action with Emma Roberts, and it was really fun. I learned so much. I remember when I was trying to get the gig – it was a friend who was creating it, and I think she knew I was lying – and I said, "Oh yes, I've done this before," even though I'd never showed her my resume that had nothing on it. And it was one of those things where I said, "Okay, here's the first show, and I have 50 cues I have to make. What do I do?" At first you're bullshitting, and then you realize, "No, I'm doing it!" It was really kind of great. I did that, and it takes up a whole lot of time. Since I'm not savvy at the computers and my Pro Tools, I had another friend – one in New York and one in L.A. – work with me on it, because I was always between the two towns. Then, I thought, "I've got this collection of songs." Throughout this all, my following was growing, even before there was Facebook. I had newsgroups, and I was really, really good at communicating with fans. I had a really good relationship.
About six months before I did this jillsnextrecord.com, I said, "Hey, what would you guys think? There's no point in going to another label. What's the point, and why would they have me?" I said, "Would you guys contribute to my next record?" And it was overwhelmingly great response. In the meantime, I kept playing a lot. I played in New York a lot. And I do this thing called "The Jill and Julia Show." I do this thing with Julia Sweeney from Saturday Night Live, and we're still doing it. She tells a story and I sing. In the meantime, I've been completely active and actually touring a lot. In a way, it's like Old Time and New Time. On one hand, you build a fan base online and on the other hand, you work Old Time and hit the road. I actually came up with an idea – jillsnextrecord.com – where fans, at first just my fans on my newsletter would help me make a record. And I didn't want them to just give me money, so I developed different levels of contribution in return for different gifts and services. For $25, you get the first CD before it's released. I didn't know how I was going to release it, but … everything from free concert tickets, to "I'm going to put you in the thank you's," to "In my last song I'm going to mention your name," to house concerts, to weapons-grade plutonium. The weapons-grade plutonium was a total joke; for $10,000, a person could sing on my record. Someone actually did it. It was so much fun, and the great thing and scary thing about it was, I thought, "This could've just been my mother and a few fans."
Musician Coaching:
Were you hopeful this would really get funded? That's such a leap of faith in so many ways.
JS:
I tried to figure out how much it would cost to record the record, and I tried to figure out, "What do labels do?" I figured out how much it would cost to market it, hire a publicist, tour. I put together some arbitrary number that seemed like even for a label that would be an indie would be a budget. And if I would've gotten $10,000 that would've been fine, I would've done that too. I ended up in less than two months getting that, and I had to stop it, because people kept putting more in.
Musician Coaching:
Wow. It's just so flattering.
JS:
I know, it's crazy. And a lot of that was just presales too.
Musician Coaching:
You're an artist that's been around the block – on the majors and the indies, doing it yourself. What did you do to put out this record? My understanding is it's done pretty well.
JS:
Well, I don't know how well it's done. I don't know who buys records. I sell a lot of them online and at the shows. What I did was I had a manager at the time when I first did it, who I knew was so wrong. He was a nice guy, but he was so wrong. I remember he came to the studio when I recorded it, and we were finally at the end. He said, "This is great. I can't wait to have a CD. Burn me a CD so we can start shopping this." And I said, "No! People would kill me." So I found someone that felt the same way I did, even though I don't think even he knew how much work and what a pain in the ass it was. I just hired someone for distribution and a publicist. There were a few items where I probably wasted money; like people working with "new media." "We're going to help with your brand." What is that?
Musician Coaching:
It can be very vague unless you get someone to detail a plan for you.
JS:
Exactly. I think I had some losers. That's what I did. It seems like the last thing I had were some stores, and you can get it – like Barnes and Noble. Who knows if the next time it will ever be hard copies. I think the only reason to have hard copies is that it shows; people can have a souvenir.
Musician Coaching:
How have you found the touring changing in the last few years? Have you found the kind of access fans have and the reach you have with fans has changed that for you?
JS:
Well, I'm not at the level where my tickets are really expensive, and because of the economy they can't come to my shows.
Musician Coaching:
I guess I mean reaching out before you get to a region.
JS:
Oh yeah, well, that's fantastic. Today on my Facebook, I say, "Going to Denver. Who wants my extra drink tickets? Who wants a backstage pass?" I'm still at a level where it can be pretty personal. And maybe someday it will grow so fast, but right now it's at a place that suits me. There are certain artists that want to have a wall between them and their audience. But I like feeling like I'm just in someone's living room.
Musician Coaching:
That's really nice.
JS:
It takes up a lot of time though. I spent a lot of time on the internet. I went over my 5,000 friend limit on Facebook.
Musician Coaching:
I know, I got an e-mail about that. I was mortally offended. (joking)
JS:
I know, I feel so bad. What can I do? I wish I could just have one. It's a pain in the ass, because I have my Twitter, my Facebook, my Facebook musician page and my Website. I haven't looked at Myspace in ages.
Musician Coaching:
There are just too many places to be present online now.
JS:
That's the hard thing. I'm constantly learning right now. I feel like after I get back from tour, it's back to the chalk board. I have to figure out what my next adventure will be and how to do it.
Musician Coaching:
Are you going to be doing another record?
JS: I have this idea that in the meantime I'm going to do a bunch of little EP's and put them on my web page – songs that are special event songs, like a Valentine's song. I'm thinking about the most depressing Valentine's song, or just really sad songs. I'm going to have themes for my EP's.
Musician Coaching:
Do you have any advice – things that have been really effective for you in terms of online activity and maybe any words of caution for artists?
JS: I have a couple things. The pluses and minuses – like you said – if people want to be my friends on Facebook, for example I spent a lot of time emailing them back, trying to be as personal as I can, saying, "Hey, join my musician page, because this is over the friend limit." But it takes up a lot of time. I feel like with each one, whether it's true or not, you're building up a new fan. And that's really good because they're the Man now instead of the label, but it takes up a lot of time when you could be writing songs. On one hand, I really missed having a label doing all this stuff for me. I haven't written a song in a long time, and I'm ready. I would say – I won't completely bash the label thing. First of all, it gave me money to record a record that never sold anything and I'll never recoup, but I didn't owe anything. With this record, there were extra expenses. I didn't know it was going to cost this. There are wonderful things and downsides to it too.
—-
Check out more about Jill Sobule