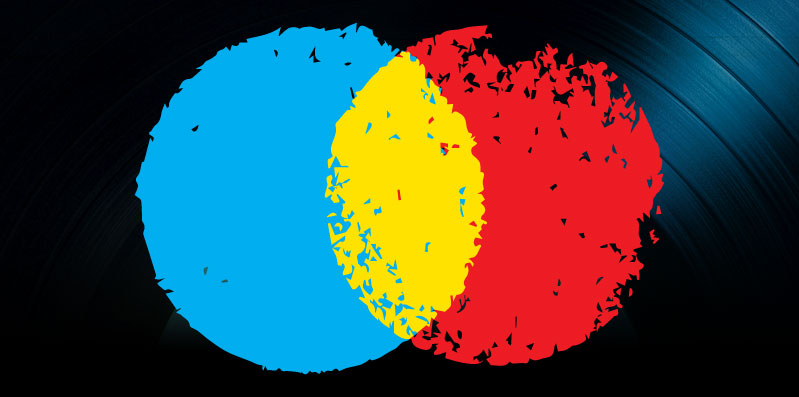 Music Opportunities and Social Media
Kristin Bredimus is Vice President of Community & Artist Relations at OurStage, a music-centric social media platform that provides undiscovered artists with unique opportunities to share their music to fans and industry people. With over a decade of experience in music business, Kristin got her start photographing local bands while attending art school in Boston, which eventually led her to a career as an artist manager helping musicians through the process of recording, music releases, touring, negotiating record and licensing deals and promotion. She went on to become the Director of the NEMO Music Festival – where she managed over 400 artists on 30 stages across three days – and the Boston Music Awards. She started working with OurStage in 2007 as a consultant, working her way up to her current role as an advocate and advisor to the more than 225,000 artists and 4.5 million fans that use the platform.
Kristin recently talked to me about how her passion for working with emerging and independent artists began and how the OurStage platform can help musicians find opportunities to grow their careers. She also provided some advice to bands that want to get their music heard and build a loyal fan base.
Musician Coaching:
Thanks so much for taking the time to talk to me, Kristin. How did you get into the music business?
KB:
I actually got into the music industry through photography. I was a photography major at the Massachusetts College of Art, and I started to take band photos for people I knew in bands to help get their promo shots together. In doing this, I inevitably became friends with some of the bands. And being a Bostonian, we have a really large, eclectic music scene. So, I had a bunch of friends who were either musicians or artist managers. Initially I was trying to connect the bands that I had photographed with different managers I was friends with. The bands were all baby bands, so my friends that were artist managers said, "Until we can start making money from a band, it's really premature for them to start working with people of our caliber." But one of  them said, "If you're interested in working for this one particular band, I'd be happy to coach you on what you need to do to be an artist manager."
That's essentially how it started. I went from photographing a band, to managing a band called Hero Pattern that was based in New Jersey. My friend Ami Bennitt, who was the manager of The Mighty Mighty Bosstones, gave me tips on what to do. Then, I started networking. I took an approach where I sat down with every member of the band and had them give me a list of every band and every industry contact that they had. Then I started trying to figure out how I could get in front of people who could positively influence their career. At the same time, in my own community in Boston, a friend of mine was taking over the NEMO Music Festival and the Boston Music Awards, so he asked if I would help out with that. Then I eventually became the Director of that music festival and of the Boston Music Awards.
Initially, I was trying to just make as many inroads in the music industry as possible. And having worked in art – and I'd also worked in film for a while – I was really surprised by how effortlessly I could start to network. It seemed like the music industry – even more than the film and art industries – was really propelled by personal relationships. People at all different levels in the ecosystem were really willing to talk and be helpful as long as I respected their time, presented myself and my clients in a professional manner and there was genuine talent and drive behind any artist I tried to position.
From there, my personal career evolved. I stopped managing bands. And I sought out different jobs opportunities that allowed me to work with many more independent artists, because I'm interested in working with artists as they're making their way out in their careers. I enjoy working with people that are hungry, passionate and creative. And I think as an artist gets more and more successful in their career, particularly in the traditional model of the music industry, a lot of times there is a lot of other people that are kind of informing their image and their music. And it becomes less and less about what the artist wants. So, I've always really enjoyed working with an artist in the beginning and helping them make some decisions, but also trying to find that balance between being a smart business person and still being an artist.
Musician Coaching:
I've worked with a handful of people at labels throughout the years. And they had worked with many multi-platinum artists. A few of them in particular would only hang up the Gold record for each artist, and I would ask them why. They would say, "That was the most meaningful one – that first stretch to Gold."
KB:
Yes. It's funny, because I think a lot of people working in the industry all have different motivations. I think because I was a visual artist, I've always really enjoyed working with artists as they are emerging.
That's why the NEMO Music Festival and the Boston Music Awards were great for me to be a part of, because they were really helping to illuminate the emerging artist. Those two events were part of a company called TRP Sports and Entertainment. So, I essentially ran their music division. And we would do a lot of other music-centric promotion with brands. In doing this, I was introduced to OurStage because another friend in the music industry was hired to work for the company and basically help make introductions to people and companies within the music industry that had access to a talent pool of emerging artists. At launch, OurStage needed to help seed the site with emerging talent. So, I went to my database of a few thousand artists and told them about it.
I eventually became an official consultant for OurStage. I've been working with the company in some capacity since they launched in 2007. In 2011, I was promoted to Vice President of Community & Artist Relations. It's nice to be still working within the music industry, still working with independent artists and to have a job and a career that continues to grow. I know it's been really hard for a lot of my peers over the last few years as the industry has changed. I'm very appreciative of my job.
I think if you work in the music industry, you have to be very flexible and get creative. So, finding an angle that's technology based is a good example of that flexibility and creativity. We actually work with a lot of music industry majors at Northeastern. When I'm interviewing the next round of prospective co-ops, I always tell them that working for a company like OurStage will actually give them an advantage, because they will need to learn a lot about technology and social media. And a lot of different elements of the music industry will be touched upon, because within OurStage, we do music licensing, produce large events to give artists opportunities, etc.
Musician Coaching:
I was at OurStage kind of early on and was actually in conversations with someone about Musak. I remembered going to the site and thinking, "Is this a battle of the bands? Is this a community? Is this social media?" I remember feeling very overwhelmed by it. I have clients that use it, but I haven't been back in a while. Clearly, you have a lot of traffic and a lot of registered participants. Tell me a little bit about the direction and the benefit this site provides to artists.
KB:
Everything that you said is totally valid. Because the company is very much a startup, part of what we struggled to do is provide a lot of different value for a lot of different silos within the industry. And sometimes we do that with grace, and sometimes we are aware that our offering needs to be advanced. Part of what we're doing for 2012 is to really make all our offerings very clear to all the different types of users that come to the site, whether they are music lovers, music industry people or independent artists.
What OurStage is best known for is being a competition platform. Every single month we offer unique opportunities to emerging artists. The intention is to create opportunities that can really be a catalyst in an artist's career – something to get them on the radar of a larger pool of people in the industry that can influence their career and a larger audience of fans. We do things like run "opening act" competition for artists giving them the opportunity to open for people like Bon Jovi, John Mayer, Kid Rock and other artists. We'll also do collaborations where an artist will be asked to collaborate with some sample tracks from artists like T-Pain or John Legend. We've also done competitions that award the artist recording and studio time with influential producers like Mike Flynn, who does A&R at EPIC and is a producer who has worked with The Fray and Sara Bareilles.
It's basically about creating unique opportunities that bands can't get elsewhere. We don't charge any money to artists that are awarded these opportunities. Essentially, artists are asked to create a profile on the site. And we encourage them to really fill out their profiles and their EPKs, then enter their best original songs into our monthly music competition.
The types of industry-related opportunities we offer vary every month. And it's not available for all genres of music. Generally speaking, they're divided up between pop, rock, country and urban opportunities. Even if we don't have an industry-centric opportunity, we give away $5,000 each month to an emerging artist. It's really intended to give them an amount of money that can fund recording, a tour, a van or will provide the artist with whatever it is they need.
Musician Coaching:
The paranoid artist within me – because that's how I got into this business – would say, "That's great that you don't charge, but how does OurStage make money?"
KB:
We make money a few different ways. We make money through ad sales. We also make money through our sponsored competitions, because it's really an interactive branding play for some of these artists and companies.
Musician Coaching:

Well, and I would imagine if, for example, you're giving away Shure microphones, that would be great PR for them.
KB:
Exactly. We also have a couple partners who have invested in the company, one of which is MTV Networks.
We are also looking to build out a suite of tools that will be something we would charge artists and industry people for. But of course, there would be a value to utilizing those tools. That's something that we're working on in 2012. When we get to the point where there is some kind of subscription service, we will of course keep in mind that there has to be real value to the artist, and that our price point needs to be reasonable.
Having managed bands, I am always very skeptical of any type of business that wants money from an artist. I'm also sensitive to the fact that a lot of artists are working crappy day jobs so they are available to go on tour and record. As a result, they don't have an endless supply of funds. So, if they are going to spend any money, they need to spend it very wisely. We also have to understand what their individual economics are, because they have to take care of their recording costs, merchandise, gas for touring, etc.
That's part of what my role is within the company. I act as the artist advocate. OurStage wants to be artist friendly. Whenever we make any decision, the artist is paramount to any choices that we make.
Musician Coaching:
Other than the contest platform, you mentioned licensing and some other parts of the company. What are some of OurStage's other elements?
KB:
It all ties into the competition. Essentially, when an artist enters a competition, what ends up happening is that a community of music lovers starts to sort all the songs that are competing in what we call a "channel." At the end of it, an artist can win a prize, whether it's cash or an opportunity.
What then happens, which a lot of artists aren't aware of, is that we then generate a music chart. We display the top 100 artists that are ranked within every music channel. And that top 100 artists list then becomes a way for my team to start sorting the gems. We might identify an artist we want to feature in our online magazine. We often do features on our emerging artists, because want to be one of the first voices writing about them. We know that a lot of times our artists are just getting out there, so it's very important for them to have a well-written, concise bit of press they can add to their EPK and press clippings.
Another thing we do is source music for music licensing opportunities. And that's one of the reasons  Dave Bason at the MGMT Company is working with OurStage. He and a small team of people that we're building right now are setting up a licensing division. And OurStage is editorially vetting artists from these top 100 charts that a larger community of fans have vetted. Then, we're approaching select artists and seeing if we can represent their catalog and position licensing opportunities for them. The idea is that OurStage would act as their publishing administrator. Dave and his team would position the song. If licenses are secured, then OurStage would get a percentage off the top of the master and sync fee licenses, although our percentages are largely below the industry standard. Because, again, we want to always be perceived as being artist friendly first and foremost. That division is just getting underway right now. And we have an entertainment lawyer who is working within that division as well.
Another thing I'm doing right now is that some of the program directors over at the X Games are looking for opening acts to perform for their headline acts, who are performing at Belly Up as part of the X Game week of events. Because of the collective relationships that people at OurStage have, people will come to us and say, "I need an artist for this opportunity." If we have enough lead time, we'll run a promotion around it. If we don't we're still going to present the opportunity to our artists.
With X Games, everything is very time sensitive, so I've gone through and made recommendations to the people that are programming the music, suggesting openers for several of their nights. And that happens a lot. And promoting some of these opportunities for artists is something OurStage isn't necessarily as strong at doing. And this is because we've been operating without a marketing director for a while. Again, this is another thing we're changing in 2012. (Editor's Note:  The X Games/OurStage event did not end up coming to fruition this year.)
All these things that happen behind the scenes will start to bubble up, so artists better understand what the company can offer them. And the hope is that the industry and fans will better understand the role we hope to play in emerging music.
Musician Coaching: 
While I realize success has a thousand fathers, is there a success story you can point to where OurStage made a huge difference in a particular artist's or band's career?
KB:
That's a question we get asked a lot. The reality is, when we work with artists, it's in the very early days of them having a career. Having been an artist, I'm sure you know that any type of success doesn't happen overnight. The way I like to look at how we positively impact careers is in terms of getting an artist to the next step.
Which artists have had their careers impacted because they were associated with OurStage? Our biggest success story is an electronica act called Plushgun. Plushgun was discovered on our site and signed by Tommy Silverman. So, that's an example of a band that got a record contract.
But the things we do in general are small steps that get an artist closer to whatever their overall goal is.
Musician Coaching:
You guys have clearly positively impacted dozens, if not hundreds of careers. Unfortunately, people usually ask people whether or not you were responsible for "making" a famous band.
KB:
I personally feel like the future of the music industry is the evolution of a very robust middle class. And it's a middle class of artists whose career and success is defined by being able to quit their day jobs. So, they're able to support themselves by virtue of their music, whether they do that through sales, touring or music licensing opportunities; they are artists who are able to make money off their music. Those are the types of artists we help bring to success and get closer to their goals every single day.
There's an artist who in 2011 had a lot of success as a result of OurStage. His name is Austin Renfroe, and he's based in Nashville. He has an indie pop sound, and he's been a big hit in the college/NACA market. I spoke to him actually when he was showcasing at NACA, and he had already booked over 60 dates. He tours about 250 dates per year. In 2011, he was featured in The OurStage Panel, a web series we've created. The basic concept is, 16 artists from OurStage get their music positioned in front of 4-5 panelists who are heavy hitters in the music industry. The panel discusses each single and gives some career advice. Then, the artists advance to another round, and there's a live showcase. One artist won a series of mentoring opportunities and a video EPK to be produced by Mitchell Stuart. Austin was one of the finalists. He got some attention based on this web series. He also won a competition we did with Intel. And he's actually at NAMM right now with Intel doing some acoustic showcases. And he won $10,000 in cash and a whole suite of tools and gear from Intel, Cakewalk and Gibson.
Musician Coaching:
That's definitely a success story. Contributing to artists making a living is really important.
You have a pretty unique viewpoint given your particular music industry background and career trajectory. Do you have any parting words of advice for artists trying to make it in the current climate?
KB:
I understand that a lot of artists start to fatigue when it comes to the internet and all the different social media platforms or any web-based platforms or communities. My advice to them is to really understand that you have no control over how or where somebody discovers music. So, if you have the energy, I absolutely recommend having a presence across as many different platforms and within as many different communities as you can. I understand it takes a lot of work. But you just never know who the people are who are loyal to a particular community. And you don't want to be eliminated from another community.
One example I often see is, a band will have their free social media home and will spend most of their time there. It will have all their updates, their calendar and their music. But a lot of times, when I'm looking for music myself, I might not first go to the website they consider their home. So, then I have to do this scavenger hunt across the internet to try to learn more about the artist. A lot of people don't have the time or inclination to really search, especially when it comes to new music and new artists. I recommend that wherever you have an online presence, always keep it updated, and include as much information as possible. You should have a concise, well-written bio. And you should have any industry achievements – because that's always a great way for someone like myself to start to filter out a band or get a sense of how professional they are.
I also recommend having some type of live performance footage, because a lot of times people are starting to vet artists from what they see on the web. Then, make sure that your calendars are always updated. Musicians might not have the funds and the opportunity to be recording music on a yearly basis. But it's really important to those that will be invested in a new artist's career to see that the artist is active. The way the average person makes an assessment on how active the artist is, is through their releases or the amount of shows that are in their calendar. If you haven't released anything for three years and you don't have any gigs listed in your calendar, that tells me maybe you're not really serious, your band is inactive, or you broke up. And I'll just move on to the next artist.
To learn more about Kristin Bredimus and the work she does, visit the official OurStage website. You can also check out the company on Twitter and Facebook.