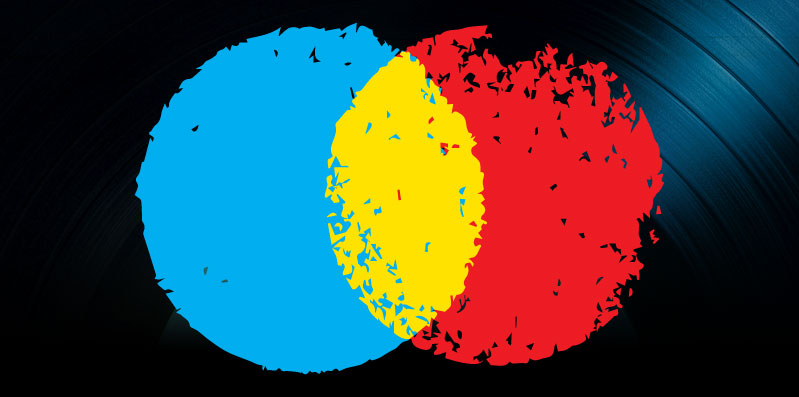 The Best of Musician Coaching 2013
In celebration of the end of another year, I wanted to highlight some of the notable articles and interviews featured on Musician Coaching site in 2013. I chose the "Best of" listed below not only because they were some of the most shared on social media sites and the Web in general, but also because they touched on some of the most important issues I feel artists and others making their way in the music business should be focusing on as they build their careers.
In January, I talked to independent marketing and management executive Marty Maidenberg. With 25 years of experience in the industry, he started out at PolyGram Records as a publicist, then working his way up to a position as Senior Vice President of Marketing and Creative Services. He was Senior Vice President of Worldwide Marketing at Epic Records/Sony Music, co-founded #1 independent label S-Curve Records in 2001. He also acted as Joss Stone's manager for six years, helping her establish her career as a multi-platinum artist, producing all her performances at live events, including the Super Bowl, Oprah Winfrey, The Today Show, PBS' Kennedy Center Honors and many others. Marty was also part of the management team for Elton John, working through Twenty-First Artists, a division of the Sanctuary Group. After serving five more years as Chief Operating Officer of S-Curve from 2007-2012, he began his own marketing and managing consulting business, which he has been running for the past two years.
In this interview, Marty talked about the evolution of the music industry during the past 20 years. He said, "I think some of the major labels are slow to come around to new ways of thinking. There are people that have been in this business for 15, 20 or 25 years that are either not up to date on the digital arena or don't understand how damaged the brand of the major label is. It's no longer about signing artists to multi-album deals; it's about signing artists with multi-platform revenue streams. That's why I think a lot of the large companies who have these contracts with artists that are for three or four albums are suffering. They're not flexible enough to adapt to selling singles, which is the way the market is going right now … In a way, we've gone back to the 1950s, where singles are a lot more important to people than albums … In the current climate, there's a disposable element that's around now that is being embraced by the old school, because that's what makes money. There's not a lot of focus on albums and careers at the major labels, or by people that used to do artist development … I think if you want to look toward making it and doing what you want to be doing for the long haul, you need to look at your career and make sure you're lined up and running your business in a way that makes you sustainable."
He also debunked some misconceptions artists have about building their careers:  "People who don't have a lot of experience and are managing their own career for the first time seem to have this idea that one or two big items or promotions will make a career. I can't tell you how many people who have come to me and said, 'How can we get into an iPod commercial or a movie?' Licensing and television inclusion is the hot thing of the moment. And what people don't realize is that sometimes it works, but most of the time … it ends up just being background music. It's very rare that one promotion or link to an artist's music is going to inspire people to go out and buy it and establish that artist's career.
He added, "People aren't necessarily aware that in today's marketplace – while everyone is talking about how easy it is for people to be promoted online and through social media – that all these available tools have diluted their marketing efforts. There's not any one placement, one TV show, promotion or review in Rolling Stone magazine that is going to make or break someone's career. Having a solid career is about a series of events and being credible, because, in this day and age, if you're not credible, people can find out online … To sum it all up simply, I think the biggest misconception among artists is that old idea that being a musician is easier than it actually is, and that there's not a lot of work that has to go into the marketing or promotion of their music. It used to be, 'Get a song on the radio, and you'll sell albums.' We all know that doesn't work anymore. And it certainly isn't, 'Get your song in a movie, and it will explode' either. Some people still think that's the way it works."
Finally, Marty admitted that building a memorable brand as a musician is passion and staying true to a clear vision:  "… A music career has to be something you're passionate about, because, this is a hard business that's going to take its toll on you. And there are going to be so many more places down the line where you will have to compromise your vision and idea for the sake of commerce. You shouldn't start out sacrificing who you are or compromising on who you are before you need to. It takes a strong personality to withstand this industry, both as an artist that is not successful and an artist that is successful. They each come with their responsibilities. You have to be ready to work and work on something that you're going to be passionate about."
In March, I talked to Chris Wallace, a singer, songwriter, producer and the former front man for the pop rock band The White Tie Affair. Chris grew up in the Midwest and picked up guitar as a teenager, looking for a way to channel his energy after a serious soccer injury. He played in local bar bands and eventually put together his own band Quad Four as he embraced his skills as a lead vocalist. His track "Allow Me to Introduce Myself … Mr. Right" became a huge hit on MySpace and earned him a deal with Epic Records and the opportunity to form The White Tie Affair. His debut solo album Push Rewind released in 2012. The single "Remember When (Push Rewind)" has been a hit on Top 40 radio and was named one of iTunes "Best Songs of 2012." Chris' entire album also won iTunes' "Best Breakthrough Pop Album" honor that same year. Chris has toured extensively throughout the world, with both his band The White Tie Affair and as a solo artist, alongside mega artists such as Lady Gaga, Cyndi Lauper, the B-52's, Andy Grammer and Olly Murs. He has been featured on Jimmy Kimmel Live, Access Hollywood and E! News and in Billboard magazine, US Weekly and Entertainment Weekly.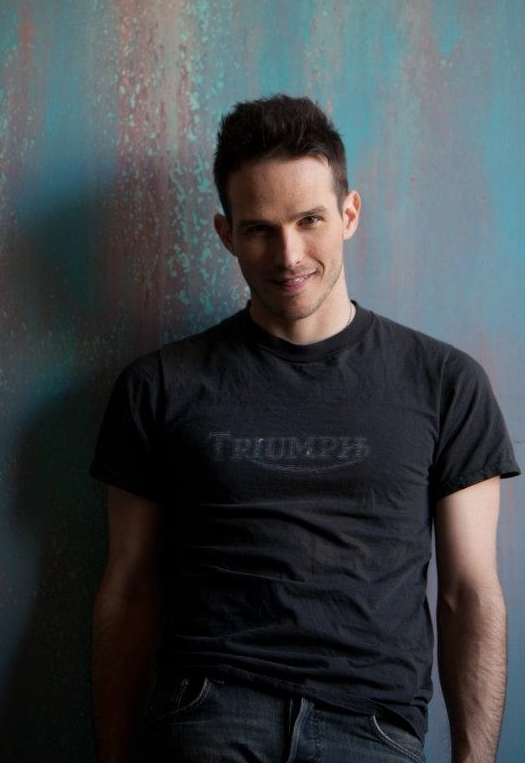 Chris shared some valuable perspectives about the challenges attached to becoming a successful artist and maintaining a real career, both with and without a label:  "Sometimes in these early stages of being an artist, you're kind of vulnerable. And you trust your peers to tell you if it's good enough, even when you know and feel it is good. Still, you might write something you think is great and other people don't agree. And of course, when you're on a label, you have to please everybody; all people involved need to think a song is good. When I wrote 'Candle' and sent it to the label and my manager, and they didn't even reply back to me about it. A few days later, I followed up and asked if they had heard the song. They told me it was alright, but that I should keep writing."
He shared, "There isn't a lot of consistency [in my day-to-day life as a working artist]. I'd say four days per week at least I'm flying somewhere. And they are all early flights, so it's usually a 4 a.m. wake-up call in whatever time zone I am in. If I'm not flying, I'm driving to get somewhere. I have been doing a lot of morning radio shows and singing at different events. I recently sang the National Anthem at the Denver Nuggets/Lakers game, which was really cool. I'm getting to meet a lot of the radio programmers and the people who listen and win contests. And I perform for them in radio station lounges. My day usually ends with a dinner meeting with someone. And hopefully I make it to sleep by midnight to get up early again … It's been a lot of that, which is incredibly taxing on your body. But once you get on stage or to the place you're going to perform, you're just so flattered that people want to play your song and talk about your music."
He also offered up some tips about how emerging artists can find a solid support team to help them accomplish their goals:  "When everything in your life changes all at once, you gravitate towards people you think you can trust. You don't know necessarily that they are the right people, because you have no basis for comparison. You don't know if you have the right lawyer or if you have signed the right deal. You try to find someone you trust and that someone else has trusted before and hope for the best. I ended up finding the right team through making mistakes. I knew they were the right team, because I had gone through some less-than-ideal experiences."
Chris concluded, "I've always worked hard at what I've done. And I know nothing comes immediately or easily. I think if you want something – no matter what it is – you have to just keep working at it. Time will weed out the people who don't want it enough and make way for the people who do."
Late last spring, Musician Coaching Editor in Chief and professional bio writer Julia L. Rogers wrote a frank article outlining some of the most frustrating mistakes she sees artists make when writing their own bios. Julia is a published author, editor, journalist and has written about music, technology and entrepreneurial theory for The Huffington Post, Entrepreneur, Bitch magazine and Billboard and The Grammy® Foundation. She can be hired to write artist and band bios through this site. She is also a classically-trained musician and plays out regularly in New York City in various original projects as a songwriter, cellist, bassist, singer and pianist.
As Julia pointed out, the Digital Age has produced many helpful technology tools for artists. But it has also led to some rather thoughtless, amateur marketing strategies:  "Our rapidly-evolving technological world has made both computers and the Internet accessible to almost everyone. And, in my opinion as a professional writer deeply in love with the wonderful nuances of words, that has led to one of the most nightmarish consequences of the Digital Age– a consequence that has profoundly affected the way people write about themselves:  The Internet has evolved into an untended wilderness, where everyone is encouraged to vomit out (completely unedited) thoughts no one cares about, all over a global audience. Thanks to fully-accessible blogging platforms, Facebook, Twitter, text messaging and a variety of other tools that give all of us permission to speak like 13-year-old girls and casually throw the beauty of proper language and grammar under the bus (and then run over it several times to make sure it is truly dead), there is a very blurry line between 'some notes and unfinished thoughts to get me started on writing my bio along with some stuff I like about myself, which occurred to me in the shower this morning' and 'my polished, professional bio, which I will proudly use to present myself as a serious person and artist.'"
She went on to outline five all-too-commonly-committed sins musicians commit when creating an eye-catching bio.
Too much talk about the "child prodigy" years:  "Briefly celebrating the earliest environment that nurtured your talent can offer an introduction to you. But you need to connect with that moment you decided to pursue your art seriously and made the grown-up decision to turn it into your life's work and illustrate the thrill of that decision as part of your bio. That is likely where your real adventure began."

Grandiose statements about skill and talent without any real proof:  "During one of my recent bio-writing workshops at an art school, I shared my pet peeve of bios that make grandiose, assertive, clichéd statements that are not supported by any hard evidence (or by any truly descriptive adjectives or cliché-free phrases). One of the students said, 'Yeah. You can only do that if you are Prince.' While I would argue that even Prince should not make obnoxiously-grandiose statements about himself, he probably has. And he can only get away with it because of his lengthy track record of proving his competency as a musician and performer and his "unique"ness as an artist, the unquestionably-loyal fan base he has built and the countless reviews he has received from reputable industry experts saying he is a pioneer in his field (and clearly explaining why)."

A narrative that takes way too long to get started because it is spending all its time over-hyping the artist:  "Present yourself and your music as objectively as possible, then respectfully let readers draw their own conclusions. You won't make lifelong friends (aka, build a fan base that will support you for life) by strong-arming someone into liking you."

A messy collection of band member résumés:  "While you certainly want to give your fans and others some personal details about you and your band mates, so you can get them invested in your success, the bio needs to have a focused story and purpose. Start your band's tale with why and how you came together as a group. How are you connected to each other, and why do you make melodic, ugly, dark, dirty, gritty or [insert a description of your sound and sensibilities here] music together? Save your pet peeves, favorite colors and favorite place to eat cheese for a blog post."

A confused artist brand and overly-complicated artist personality:  "I understand the feeling of needing to pay respect to each of your different personae as well as the fear of publicly embracing all the different aspects of your very-diversified artist career … [But] when you cannot find one way to celebrate your many different dimensions, you are communicating exactly the opposite of what you want to communicate to potential employers or collaborators. Instead of saying, 'I am 100-percent committed to working hard at making music in all its forms, and I have a deep skill set that reaches into many different areas of the music business,' when you have many different bios, you are basically saying, 'I don't know what I want to be when I grow up, so I'm just doing a bunch of stuff to see what sticks.' Or even worse than that, you are saying, 'I will be whoever you want me to be,' which will invite some pretty unsavory and counter-productive characters into your world."
Tumblr Marketing for Musicians
In September, I had a conversation with Nate Auerbach, "Music Evangelist" at the steadily-growing social networking platform Tumblr. Before joining the Tumblr team, Nate worked at Myspace for three years and was also a digital executive at The Collective Music Management. Now he works with artists to help them engage members of their fan base and produce quality content.
Nate revealed the benefits to musicians of using Tumblr as a marketing platform for their music:  "I think what Tumblr does is allows musicians to be fully creative in the way they express themselves and connect with their fans. They can take full ownership of how they want to communicate their message and they can also control and harness the traffic they create … The glory of it is, you have one place where you can have everything. You can wrap in all the navigation you want. But more importantly, bands and musicians can approach Tumblr so it is not a task; it can be a completely creative outlet for them. And it's a safe place for them to be creative, because there aren't any restrictions or boxes we put them in. There are no algorithms keeping content from people and no character limits. There is a limit on the size of animated .gifs you put in posts, but that is just for your own benefit."
Nate also extolled the spirit of positivity promoted by the platform:  "The other thing we've seen is that artists really appreciate the fact that all the social tools on Tumblr are about love and positivity. For example, if you are going to say something about something I posted on Tumblr, you have to re-blog it. You need to put it on your own soap box. So, chances are, your blog won't be a bunch of wisecracks; it's truly expressing what you love. A lot of bands that are jaded by some of the negative comments they get on other social media platforms … On Tumblr, you can connect directly with the people that love what you post and then see what else they love. And then you can service them and grow and nurture that positive fan base."
On top of giving some specific examples of mega and emerging artists using the platform well, Nate also outlined a few best practices for those looking to get the most out of their experience on Tumblr and other social media platforms:  "The most important thing is to be yourself and be authentic. Everything else really flows from there. Share what inspires you, then use Tumblr to tell the story of what you love rather than focusing on, 'This is what I'm doing.' Often 'this is what I'm doing' gets reflected when you talk about what you love. But you need to let your passion come out, because it shows people who you really are … Artists are all about vulnerability, and it is that vulnerability that others hear and feel in their music. No one gets to see the artwork in music anymore. It's just a thumbnail that's on a digital player in your pocket. So the challenge is making those emotions that people used to package into a CD jacket come to life … Just have fun with it. Be creative. Because that is what being an artist is all about, and that is exactly what we want you to do."
Composing for Film and Television
In November, I connected with Christopher Tyng, songwriter, composer, producer and the Founder of the Grow Music Project, a platform for independent artists and bands that allows them to record and produce their music at no cost to them, with no strings attached. Throughout his career, Chris has worked with many successful artists and has written music and songs for successful movies and TV series in Hollywood for the past 20 years. He has been a key member of the music team and the sole composer of the music scores on the television shows The O.C., Futurama, Rescue Me, Covert Affairs, Suits and many others.
In Part 1 of the interview, Chris discussed how music placement can be a way for musicians to diversify their revenue streams, but why navigating the film and television  landscape is also challenging for many artists trying to break into that sector of the music business.
He revealed how he got started in the music business and also provided some sound advice and realities for musicians that want to get their songs into movies and TV:  "All my peers who have had careers have really done it one piece at a time. There's no secret and no short cut. It's really about finding a friend who is doing a student film or a similar project. It sounds like such a boring answer to the question [of 'How do I do it?'], but it really is what works. Everybody that I know who is working works because of relationships they built from the ground, up … When I was a pretty young musician, someone gave me a piece of advice that I have always kept with me:  'Luck is where preparation meets opportunity.' I had an extraordinary amount of luck. I continually can't believe how lucky I've been as a musician."
And which huge mistakes do artists make when putting their music out into to the world? "They just put all their music out at once. With the loss of the artist development phase, which was part of the old music industry, we've moved into a phase where everyone puts everything out. And of course, that's not how record companies did it. You can argue subjectively about whether you did or didn't like the choices, but one of the functions of a record company was to filter music that hopefully would be able to evolve, grow and get to a place where – whether someone liked it or not – if they liked it, the band could back it up … Bands are focused on getting everything out there as quickly as they can get it out there and building up their social presence before they even start to think about what their social presence should be."
In terms of marketing, Chris said he understands the plight of every musician trying to make a living in today's climate:  "… Everybody now has to wear so many different hats … But in order to be a really fantastic guitar player, you have to spend some time on it. In order to be a really great marketing person, you have to spend some time on it."
As always, I have more interviews and articles from some incredibly talented, knowledgeable folks coming up in 2014, so stay tuned. Happy New Year!