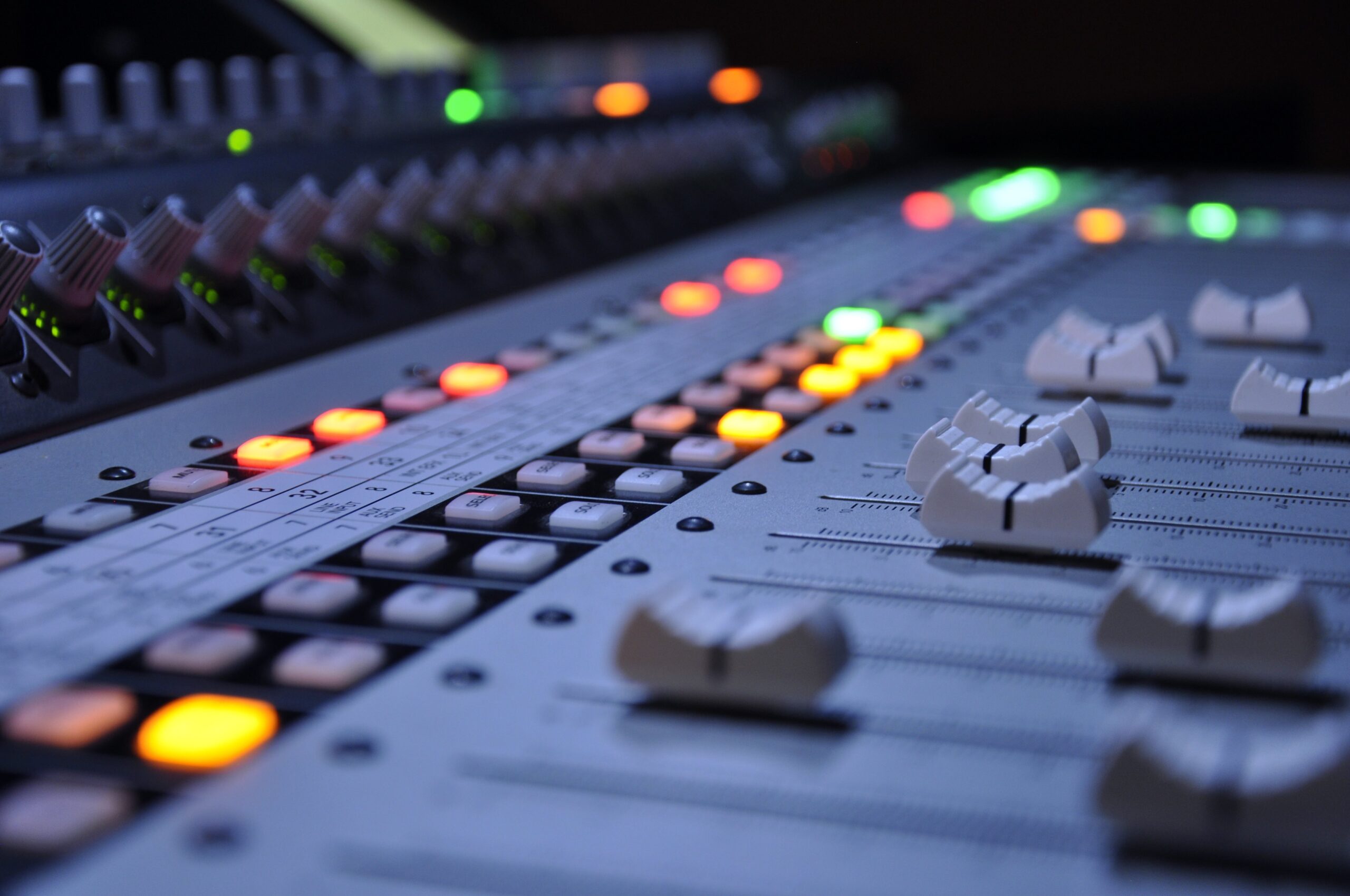 Identifying and Curating Talent
This interview was originally published in January 2017. 
Simon Perry is the Chief Creative Officer and Head of A&R at ReverbNation, a platform that helps over four million bands and musicians from around the world connect with fans and the music industry by enabling them to get gigs, build fan bases and develop their careers. Simon got his start in the industry as an artist. He came to ReverbNation and helped develop the company's curation capability and its CONNECT talent incubator, which identifies promising artists on the platform and offers these select few an advanced level of professional support. As a songwriter and producer, Simon has worked with name artists including Echo & The Bunnymen, Westlife, Sandi Thom and Anthony Costa. He also wrote and co-produced the multi-million selling album Me for the Chinese Idol winner, Chris Lee. Simon also co-founded and served as President of Archangel Media, a Film & TV venture in LA. Hailing from Oxford, England, he holds a BA in English with Classics from the University of Sussex.
Simon talked about how ReverbNation has evolved during the past decade and how it helps identify and curate talent so artists can build meaningful careers. He also shared his predictions about how the music industry will change and revealed the important trait artists need to have in order to succeed in the new music business.
Music Consultant:
Thanks for taking some time to chat, Simon. First off, how did you get into the business?
SP:
I started out as an artist. I was in a band called Velveteen. The first deal I signed was with Hartwig Masuch at BMG, who signed me as an artist and writer after I went to Berlin to meet with him. Then, I went through the usual trials and tribulations of creative appointments and artistic differences, and I ended up as a writer.
Long story short, a friend of mine, Magnus Fiennes had just written and produced the All Saints song, "Never Ever," which was a Billboard #1 hit in the UK and Top 10 in the U.S. He asked me if I'd ever considered co-writing, and I said, "No, I haven't. I get my inspiration at 4 o'clock in the morning, and it comes from some higher power" (laughs).
His response was, "OK, so that's obviously B.S. Why don't you come into the studio and do some co-writing with me for a girl group that I'm working on?" As it turns out, I had the best experience of my life, both creatively and just in terms of fun doing working with him, and I then I got a publishing deal with Steve Mac, who is and was at the time the biggest writer and producer in the UK. He was Simon Cowell's go-to writer and producer and wrote and produced all the Westlife albums, which have sold millions upon millions worldwide.
I really got as close as you can get to a master class from Steve Mac and Wayne Hector in how to write pop songs. And I was then very lucky to spend my 30s going to my studio every day, flying around the world, writing with some of the great Swedish writers in Stockholm coming to the U.S., Nashville, LA, New York. I was very lucky to have a lot of hit records in the UK and a lot of hits around the world. I got on at the tail end of when even getting an album cut on a record that did well was meaningful, because people were still buying bits of plastic.
Then, in typical musician fashion, I came to New York on a writing trip and met a girl. I ended up moving my studio and my writing partner who was my engineer at the time, Dave Thomas, Jr., to New York City.
After that, I signed to Nettwerk Music Group, where I met the head of licensing, a wonderful woman called Maria Alonte. She taught me how to write fulfillment TV. She has had a very long and distinguished career in licensing and was really part of a sort of power group of predominant women like her in film and TV licensing, who came up in the business together. Maria and I set up a company together called Archangel Media, which she then took with her when she went to Red Light and then to Prescription Songs. She's now the head of licensing at UMG. She oversees all the East Coast licensing and the East Coast labels, like Universal Republic, Def Jam and Island. She and I still work closely together.
It was from there that I met ReverbNation after being introduced to the CEO, Mike Doernberg, who was interested in doing something around licensing. Honestly, we've been having a similar conversation since we met about the challenges around technology and music and how they fit into the future of the new music business.
I started off consulting, then came on board full-time as their Chief Creative Officer and their head of A&R about two years ago. And very generously, Mike has allowed me to keep making records when something comes up that is a good fit for me.
Music Consultant:
How has the experience at ReverbNation been for you?
SP:
It's been one of the most interesting experiences of my life. Certainly, I feel like I've learned a whole bunch of things that just being in the studio obviously did not expose me to.
Music Consultant:
From my perspective, ReverbNation started off as a tech boost for musicians on Facebook. It was presented as a better way to interact with Facebook, a band mailing list and present an EPK. Clearly, it is no longer the same company. I feel like some people who were initially using it lost touch with you guys and never found out about how the company changed.
You guys are obviously signing up a large amount of new artists every couple months, but I think for some, there is still the perception that the company didn't evolve the way it has. What's your offering now?
SP:
Just to rewind a little bit, ReverbNation was formed when the Internet became very meaningful for independent artists. There was the great dream that the Internet was going to democratize the music industry by dis-intermediating it and allowing artists to connect directly with fans. I think we've seen that potential somewhat realized. I think we have also come to understand in the last ten years that there's still a huge curatorial role for the music industry.
So that being said, I would certainly put a stake in the ground by stating that ReverbNation was situated outside the music industry when it started. It was started by guys who predominately were driven by realizing and solving a technology problem. They wanted to build the most elegant tools that would allow musicians to manage their fan relationship to manage their careers online.
It was always a service provider to independent artists who were pursuing real careers. They did a great job building that company. When I joined, they had already realized that it wasn't enough just to give musicians the tools. It reminds me of Churchill's great quote during the Second World War: "Give us the tools, and we will finish the job." I think ReverbNation realized that the tools alone were not enough.
It was great to say, "We'll help you manage your fan relationships and help you acquire more fans." But then they realized that access to opportunity was incredibly important to their artists. So, one of the founders, Lou Plaia spearheaded the drive to build a new feature – going out to people in the music industry, to the live stage, to radio stations, film and TV companies and putting opportunities in front of ReverbNation artists.
ReverbNation acquired a huge digital marketing reach with its 3.5 million artists, who, between them were connected to tens of millions of fans. Around the time I joined, which was also around the time when they were getting the message from the industry that artists don't need record deals anymore, they surveyed their artists and discovered that a majority of them were still looking for record deals.
Even though the whole music industry was saying the business was shifting, independent artists were still looking for record deals. But they realized that what it was really about was access to the top of the pyramid. Still, artists saw the traditional music industry as aspirational.
Music Consultant:
I think it's difficult. Let's face it: There's ego tied to the music business. I remember seeing that at Atlantic. People would get excited seeing the same label stamp on their CD that Led Zeppelin had. How could anyone not want that validation at some point?
SP:
That word, "validation," is a word we talk a lot about at ReverbNation. Artists are looking for validation. And it can be at the very smallest level. For example, when you write a song, and your girlfriend likes it.
Validation starts in your closest circle and moves out from there. When I first joined the team at ReverbNation, we really understood that to be useful both to the music industry and to our artists, we had to think about building a bridge between this farm system and the more traditional, broader industry.
We have endless big names start on our platform: Alabama Shakes, Imagine Dragons, the Civil Wars, Mac Miller, Rachel Platten, Walk the Moon … half of the top 100 biggest hip-hop artists in the world started a ReverbNation profile early in their careers and still have one.
So, we understood that these artists were in our community, but we had at that point been completely agnostic as to their future success. We started to realize that to be really useful to our artists and the industry, we had to devise a way to start looking at artists at the very beginning of their careers. We figured out that we needed to be able to identify which artists were interesting prospects for a broad constituency of the music industry. This revolved around doing one thing: Solving the music curation problem.
Mike and I were taking a big risk when we decided to tackle this problem that no one else had tackled. The reason no one else tackled it wasn't because they were squeamish about it. It was because very few people had been in a position where the problem was clearly presented to them. MySpace had been there, because they had millions of artists who started with them, and they were looking to see if they could find out which of these were better than the others.
Music Consultant:
The other company I can think of that was in on that was mp3.com.
SP:
Yes, and SoundCloud. SoundCloud is not doing a lot of things. I use SoundCloud as much as anybody else does, but what they're not doing is being an actual home base and offering a complete profile for their artists. Even MySpace had done that.
SoundCloud is just a place where you put a couple of tracks you want to send to your manager and not necessarily where you put your live shows schedule, your photos, your videos, your press, your bios. It's not where you aggregate your social media.
Music Consultant:
You're totally right. I use SoundCloud to host streaming music when I need to send people tracks.
SP:
At ReverbNation, we had all this incredibly rich data about our artists, because we started as a tools company. We send literally billions of emails on behalf of our office every year to their fans all over the world.
Our Reverb Press Kit (RPK) is shared all over the world. More shows for independent artists are posted on our site than on any other resource in the world, so we have always had incredibly rich data about the lives and the early career trajectories of emerging artists. It was data that we hadn't really used at first.
At first this data was actually tangential. It was an accidental consequence of the tools business. We turned around and we said, "Wow, look at all this stuff we know about streaming. Look at the stuff we know about artists social media hat they aggregate with us."
Music Consultant:
You guys espouse the idea that an algorithm can't replace human interaction. But from a data perspective, what was the same about these artists who emerged?
SP:
I learned a lot from being an artist myself and working with artists. As much as any other writer or producer did, I invested my own time and my own money and my own sweat and tears into developing artists and being about the long-slog of artist development and of belief and of making sure that the songs were great, making sure that the sound was great, that the branding was right.
"When we were looking at our data at ReverbNation, I wanted to believe that there would be some sort of silver bullet, some sort of algorithm that would allow us to just say, 'These five artists are going to be huge within the next five years.' There just wasn't."
And we had more data than anyone else, so if that silver bullet really existed, we would've found it. We crunched the numbers. We had smart, Ivy-League-educated data scientists working for our company and still do.
It was not for want of trying that we ended up discovering that data alone is not a predictor of future success in the creative arts. I'm not just talking about music. I mean fashion. I mean visual arts. I think we've almost come full circle to realizing that there is something extra involved in success in the creative arts.
"There is this x-factor that a piece of data is not going to read that proves traditional A&R is as important now as it ever was. It comes back to these incredibly talented A&R guys, who I'm sure you've come across in your own work. I think we have more need for these guys today than we've ever had, particularly in a world of Spotify playlists, where algorithms are really sort of ruling the day."
I think having A&R guys who understand today's trends and then can spot future trends can help us make plays based on passion and passion alone, even when they're a lone voice in the wilderness. I think that's how we're going to get David Bowie. I think that's how we're going to get Freddie Mercury or Leonard Cohen.
Music Consultant:
2016 was a tough year.
SP:
Yes. But think about those we lost in 2016: Prince, Leonard Cohen, David Bowie. For us to aspire to inspire future generations with these types of incredible creative men and women in our industry, we have to look beyond the algorithm.
Music Consultant:
When I think of ReverbNation, I think of it as basically an opportunity broker. But what you're describing is a curation process. You are now describing taking the best of the best and having a focused A&R department. That sounds like a big undertaking.
SP:
Yeah. It is. We've invested real money and real resources because we really believe in our artists. We believe in real artists' and real music's role in the future of our society. I know that's a grand claim, but there are some very passionate people at ReverbNation.
Music Consultant:
What do you do once people rise to the top creatively? Where does the artist development come into play, and what does it look like?
SP:
I definitely want to stress an important point: Music is not cookie cutter. That being said, I think where we see real greatness is when music steps outside the box. At ReverbNation, we understand that artists are like snowflakes; no two are the same.
We've really been at pains to develop a curation system – a tagging and identification system – that thinks in an incredibly broad way. We understand that the 15-year old kid in North Platte, NE might be perfect for some of the big pop A&R guys … or that a kid dropping beats in his bedroom in Iceland might be perfect to introduce to someone like Scott Cutler at Pulse or Dr. Luke at Prescription.
We also get that a girl who perhaps doesn't have the greatest voice in the world but is just genius at writing songs is a fantastic person to introduce to my publisher at Kobalt. I drum the following concept into my team literally on a daily basis: Potential is often hidden in plain sight.
So, for instance, if you listened to a kid with a guitar in her bedroom playing a song on a cheap guitar that is just a YouTube video uploaded to ReverbNation, you better be really, really good at deciding whether or not you think that this same girl could write "Fast Car" by Tracy Chapman within three years.
It's really important to us that we identify and then develop people with potential. I'm less interested in a band with 65,000 followers on Facebook who's already playing School Night in LA, who everyone's already following than I am in the more undiscovered artist. The person with 65,000 followers doesn't need our help.
The artists that I want to help are people who would otherwise have no access whatsoever to the industry, no access whatsoever to opportunity. I am really passionate about this idea, and I think it is integral to the role that ReverbNation can play in the ecosystem.
And look, if we are successful in communicating that idea to our artists and to other independent artists around the world then I think our business will continue to grow and will become the most important component in the future music industry landscape.
In other words, we're getting in on the A&R process very early. We're allowing artist identification and artist development to be something that can be monetized by all its participants.
Right now, A&R is often this hideously upside-down cost center to labels. You've seen the statistics: The music industry spends 26-percent of its gross revenue on research and development.
The automotive industry and the pharmaceutical industry both spend fractions of that. The electronics industry spends 11 percent. We spent 26 percent, and our return on that in terms of artists that we get on their way is less than one percent.
Imagine if I came to you, and you were a venture capitalist. I said, "I'm going to invent this model where I spend 26-percent of our profits on R&D. By the way, my return is about one percent." You would literally run screaming from the meeting. I think there's an opportunity for the music industry to become completely collaborative. The whole of the emerging part of the pyramid, the entry level of the pyramid could think about paying their dues to help the whole ecosystem be something that can be monetized as artists move all the way through, right up to the top of the pyramid.
I think if we can solve this disconnect, we can get 20-percent of the way to solving today's conundrum in the whole industry.
"That conundrum is that the music industry creates a product that nobody wants to pay for and that doesn't make enough money for the people who make it to pay their rent with. I think unless we change that, I'm fearful for the music industry, generally."
I feel very passionately that ReverbNation, as a company can really be part of a genuine solution for thinking about how the music industry can be a real business going forwards.
Music Consultant:
So, if we can drill down for a moment: You have these cream-of-the-crop artists. Your philosophy is wonderful and intact and communicated very well. But what does their development look like in your vision of the industry? What would companies like ReverbNation provide?
SP:
We went out and we hired an incredibly talented bunch of people. Agents from the Windish Agency, managers from Red Light, label folks, people who know about brands from places like Cornerstone Agency. And we want to keep finding artists very early on in their careers. We're talking about developing 400 or 500 artists – a big roster of artists all over the world at the very beginnings of their careers who just need guidance. It's not necessarily about them making a video or getting a tour. It's not even about us helping them sort out their social media channels. What artists need more than anything else is your time. They want you to sit down with them and say, "Hey, I saw your live show. The third song has something about it. I think you guys really have something, but here are the things you need to do to be really unique." And you have to encourage them to go after that.
We give our artists that kind of advice and do it in a very structured way. We have devised a way, supported by technology, for our CONNECT managers, as we call them, to check in with artists at regular periods throughout the year. And we will afford them such support as we see absolutely necessary for them to get to the next stage.
But, again, as you note yourself, that's a whole wide range of potential help. It's a co-writer, it's a photographer, it's helping them find a drummer in Minneapolis.
Music Consultant:
And I would imagine it's also business development and teaching them how to get out of their own local market with live shows.
SP:
Yeah. And it's teaching them how to grow their fan base both online and through their live show.
It's also encouraging them to look at their songwriting and take it to the next level. It is at some point, yes, introducing them perhaps to a manager or an agent or a local indie label. It's introducing them to people in their own market who can help them get to the next stage.
It doesn't have to be people in New York City, Nashville or LA. It could be great people that we know in Cleveland that will get down to a show, like a producer or someone else we think is great that can come to a show. Our concept is about pretty traditional artist development.
Music Consultant:
And how many artists do you screen through ReverbNation per month?
SP:
We get between 35,000 and 40,000 new artists joining us every month, and we honestly listen to all of them. Every time an artist submits to one of our opportunities, we listen to them, no matter what.
We used to go to a promoter with our opportunities. We used to say, "Hey promoter, if you'd like the huge marketing reach that our artists and their fans can offer you, then we will deliver you back 23,000 artists that we need you to listen to." As you might imagine, that is hugely off-putting for promoters.
Now, we're able to call up people at SummerFest, Bonnaroo, etc. and say, "We're going to put this in front of our artists, and you're going to give us some slots." Because, now we get tens of thousands of submissions and then we specifically curate artists down based on the specific asks of the festivals. And we do that for others in the music industry as well. We curate artists based on festivals, a TV project, a movie, a magazine, etc.
Music Consultant:
I never thought of the upsides to curation in terms of marketing and promotion to labels, festivals, etc.
SP:
Absolutely. Think about how powerful this is for brands. We believe wholeheartedly that the future of the company is growing the business that we've got by creating better relations with the broad music industry.
We want to put these incredible opportunities in front of emerging artists all around the world as we grow in other territories. We've now hired staff in the UK, where we're actively pursuing opportunities there for our artists. But we believe that brands want to access the increasingly-elusive millennial audience that will be increasingly interested in sports and music.
"Of course, brands are always going to pursue the celebrity channel. Someone will always pay Taylor Swift $15 million to fall off a treadmill. But they are beginning to acknowledge that engaging with emerging artists early in their careers allows artists to be authentic advocates for a brand."
Obviously we aren't trying to connect brands and artists unless they are a good fit for each other. But artists are engaged with brands, whether they know it or not. Everything they wear, everything that they drink, everything that they smoke, everything that they drive is engaging with a brand. One of our goals is to aggregate the authentic engagement of our artists with brands and then create relationships.
Again, we believe this is going to go a long way to solving the conundrum of "How do artists pay their bills in a world where a stream is 0.006 cents?" We believe that in the next three, to five years, you're going to see a lot of disruption in this space, and a large part of that disruption is going to come from ReverbNation.
Music Consultant:
One last question. Is there one trait that all the artists who successfully rise through the ranks share?
SP:
It's probably a combination of traits. But if I had to nail it down, I think the biggest factor in success would be innovation. In the social media-based world that we live in today, artists who are prepared to take risks and innovate will reap the biggest rewards.
To learn more about Simon Perry and the work he does with artists, visit the ReverbNation website.