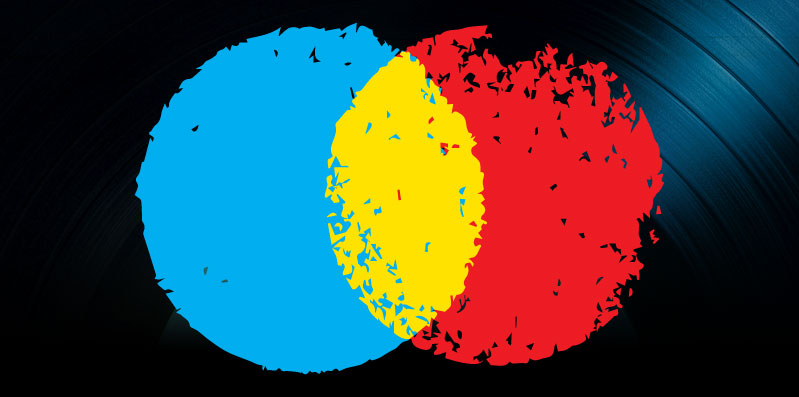 Everything You Need to Know about the Music Industry
This interview with Donald Passman was first published in late 2012. If you are looking for music marketing services please contact us.  If not – please read on.  Don is brilliant.
Don Passman is one of the top entertainment attorneys in the U.S. and author of the non-fiction best seller All You Need to Know about the Music Business. A graduate of the University of Texas and Harvard Law School, Don got his start in music when he picked up accordion, which led to other instruments including guitar and five-string banjo. After playing in bands throughout college and law school, he decided to officially move over to the business side. With over 20 years as a lawyer in the music industry, his clients include major entertainers, publishers, record companies, managers, producers and other music entrepreneurs. He was responsible for negotiating record-breaking "mega" deals for both Janet Jackson and R.E.M. and has worked with many other major artists. Don has lectured extensively on subjects related to the music industry at organizations and events including the UCLA Entertainment Law Symposium, Harvard Law School, the American Bar Association, the Los Angeles Copyright Society and many others. He is also the president of the Music Industry Division and is a Trustee of the Artists' Rights Foundation as well as vice president for the Center for Early Education. He recently released the Eighth Edition of All You Need to Know about the Music Business.  *** Note – Ninth edition now available ***
I have been fortunate enough to interview many amazing people since starting this website over three years ago, but Donald Passman is someone I have looked up to and quoted for many years, and his book was the first book I read when I knew I wanted to get into the industry. I can now honestly say I have interviewed the man who wrote the book on the music business.
MC:
Thank you so much for taking some time to talk, Don. How did you find your way to the music industry?
DP:
I always loved music. I played accordion as my first instrument, which at the time, I thought was really cool. My stepfather was a disc jockey as well, so I was always around music and listening to it. In college, I played in a band and kept playing throughout law school. But eventually, based on my musical talent, I discovered that I wasn't going to be able to make a living at it, so I moved over to the business side.
MC:
Yes. That's a familiar story, a lot like mine. And of course, you've written a really great book about the music industry that has had many new editions over the years. Which sections have you found you needed to update the most with each re-write?
DP:
In the Eighth Edition, the biggest updates were around the digital area of the music business, which is just changing so rapidly and radically. Of course, Spotify is huge. Jimmy Iovine at Interscope is also going to be launching a new streaming service next year, because he's just bought MOG. Rdio and Rhapsody have become quite important in recent months and years, and YouTube has certainly become very meaningful as well. And we're starting to see locker services. I don't know how big a business that will ultimately be, but it does involve legal rights. All these things need to be covered, and the law involved with them is changing as are the best practices.
MC:
I definitely want to get more into aspects of the digital world, but having been involved with music and entertainment law for so many years, which areas in the music business do you think are the most commonly misunderstood by artists and others? When I was trying to make it as a musician, it was publishing that always baffled me.
DP:
Musicians understandably don't like dealing with the business side, for the most part. Some of them are really good at it, but most do not enjoy it. And that's really why I wrote the book:  There are a few key concepts that, if you understand them, can really help you understand how your money comes in and where it's supposed to come from. And then you can more intelligently participate in the decisions in your life.
MC:
Can you give some solid examples of people who were really taken advantage of because they didn't understand the business side?
DP:
I have a few hundred thousand of those examples. There are some that are very publicly known, like Michael Jackson and Bruce Springsteen. They were stuck in very unfavorable long-term agreements and ended up being engaged in very public battles about them.
MC:
I was also told that Van Halen actually didn't have a lawyer during their biggest touring years.  This allegedly cost them millions of dollars.
Speaking of dollars (albeit not Millions) I do a lot of work in product management and thus deal a lot with digital and online music issues.  I'm seeing all these pennies trickle in for artists.  A million views on YouTube nets you something like $15 in performance royalties and the advertising revenue on YouTube is slim. Are there any areas of digital music you would recommend artists look into now because they are potentially more lucrative than others?
DP:
When you're an aspiring artist, your goal is not so much to rack up the dollars as it is to rack up a fan base. The whole key to success these days is being able to get a lot going on your own. In fact, a lot of successful artists now never hook up with an indie or a major label; they just do it completely on their own. That's happening more and more.
But it still depends. On the other hand, if you want to be a world-renowned artist on the radio, promoted in every territory, that's something no artist has been able to do yet without the help of a major label that has money, expertise and clout.
Certainly in the beginning, whether you're going to do it entirely on your own or attach to a label, you have to build a fan base, a presence and an audience.
MC:
You have a number of name brand artists as clients. Could you point to anything that those people do differently from the average musician that is not as successful as they have been?
DP:
Yes. They definitely do things differently. And this is something I've been a student of, because I have been very fascinated by why some artists are huge and others aren't. The funny thing is, it's not about talent, because I've known some incredibly talented people that have had only moderate careers or no careers at all. The real keys to success are drive and determination. You need to be willing to walk through walls to get to where you need to go and not get discouraged. I think that is something really big they have all had in common.
MC:
I definitely didn't know that when I was an A&R guy. I always went after talent. But you're right. Looking back, I realize the artists that really made it were those that had pure belief in themselves and did not have a Plan B. They didn't feel that anything other than being a musician was possible.
DP:
Exactly. And they also don't care how many times they are told "No," or how many obstacles are put in front of them; they just keep moving.
MC:
And how are you seeing the heritage artists stay alive now that the master bundle of rights are not as valuable as they once were? Where are their businesses headed?
DP:
Heritage artists are mostly making their money off touring. It's very difficult if not impossible for them to get on the radio, because their audience is older and not that interested in new music. They will have some success with it, but not at the level they enjoyed in their heyday. They also make money off their catalogs, which still sell quite well and make some money for them as well.
MC:
Most musicians these days have to run their own businesses in order to get started in the industry, so the line between "executive" and "artist" has become blurred. What piece of advice would you give to somebody just starting out in the music business?
DP:
I think being in the music business is all about relationships. It's a relatively small business, and I think you just have to get out and get visible. You have to meet people and go to events. You also have to look at the trends and see where you fit into them and what your deepest passions are. My experience is that people who follow their passions – and this is true for anything in life – are going to be more successful than those who are just doing something in order to make a living. Passion is really the most important quality. The real breakthroughs in life, whether in business or in art, come from those who are driven, passionate and feel they simply have to do what they are doing.
MC:
And that passion element is really interesting. I work in marketing, so I talk to people all the time about what really makes them unique. "Dude Releases Record" isn't really press worthy. Of your most successful clients, would you say that most of them had interests and passions outside of music that they also pursued?
DP:
Some of them do and some of them don't. A lot of them are just completely dedicated to their music career, even to the detriment of their family and personal life. But you get that in any business. If you read the Steve Jobs book, you'll see that his family wasn't his top priority. I don't think that's unique to the music business. Some people have a lot of interests, others are more focused on one thing.
MC:
You mentioned the digital landscape has experienced the biggest change of all the music industry areas in the past few years. Are there any other major changes about how to make it in the music industry that you outline in the Eighth Edition of All You Need to Know about the Music Business?
DP:
Digital has really experienced the greatest shift, though obviously, there are other elements that have shifted around. For example, a lot of the percentages have changed and the deals artists are getting have gotten a lot smaller. All those details are updated as well in the latest version of the book.
To learn more about Don Passman and the work he does in the music industry, visit the Don Passman website. Please also check out the Eighth Edition of his best-selling book, All You Need to Know about the Music Business. The newly-revised Ninth Edition — featuring  information about the latest developments in digital rights, digital streaming and changes to artist revenue streams, changes to label deals in the digital age and the evolving role of the songwriter in published music — will release on November 10, 2015.