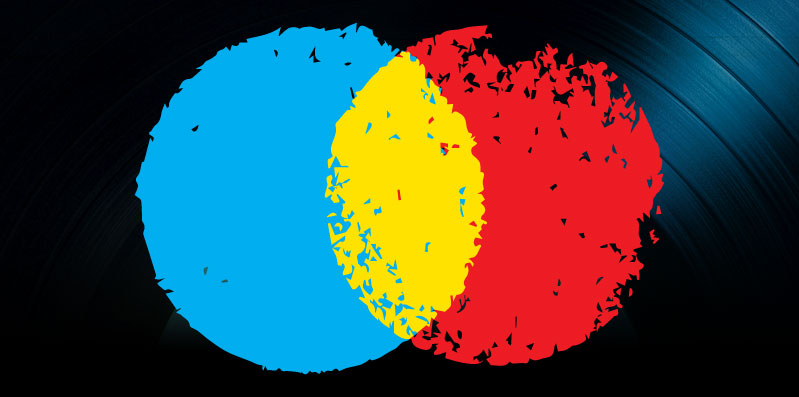 Steven Masur is an entertainment and technology lawyer by way of being a drummer in several rock bands and a lawyer in the cable and TV industries.  He currently has his own firm called Masur Law based in New York and his clientele range from musicians to mobile companies to Media based technology firms.  I wanted to speak with him because his world view as someone who works in both music and tech was bound to be interesting.
Music Consultant:
I know you wanted to pursue being a music lawyer, but it didn't take immediately. What was the career path that got you to be a guy that was doing both music law and being the guy who represents media oriented tech companies.
SM:
After law school I worked at Sabin, Bermant and Gould, which is a firm that does a lot of work in the cable TV industry. I did corporate and cable TV type work at Sabin. When I left Sabin I thought I would start a music law practice; and I did have a music law practice the way almost every new lawyer does, where I picked up a few acts and tried to get deals for them. This is how it worked in the early 90's. Ultimately this didn't make as much as working with Internet companies, because in '94, around the time of Mosaic, people who worked in a few of the sort of feeder companies that started Internet business – especially the Internet content business – started to form their own companies. It was a very heady time. They basically were going out and saying, "Well, we think we do some cool stuff with this media. We're not sure what it is yet, but we want to start a company." I was one of a very few lawyers in that milieu who knew how to do corporate formation work and early financing, and also the independent contractor agreement and all the company documents that were needed. So, I ended up picking up a bunch of those early companies, and that's really what led me into that. I was very interested in the Internet, I was technologically savvy, and I ended up doing a lot of early stage company work for Internet companies in the early 90's.
Music Consultant:
Tell me about how things started to shake out for you there. You were probably one of the few, again, established people, but all of a sudden you had a lot of deals under your belt. That must've been a really high time for you.
SM:
Yes, it was a really interesting time. 1995 was around the time when internet companies started getting funded. What was happening at the beginning was the healthy growth of an early-stage industry in which management teams were building real companies. They were thinking about, "How is this company going to make money, and how do we get to that point?" And then they started to look for venture finance, because they saw that as the best way to fund the companies because the most similar analogous company was a software company. So everyone looked at that the way software companies in Silicon Valley had formed. They said, "That looks like an Internet company, so those are the guys we'll ask for money to do this business idea."
What was fun about that era – the earlier era before it got ridiculous – was that we began doing the legal structures that allowed these businesses to exist. So we did digital distribution agreements for music, film distribution agreements, television deals, episodic online interactive show deals, advertising – the whole basis for advertising on the Internet. We worked on things like if you click a mouse, does that actually represent a signature, like a signed document, which we all know now it does, but at the time that was an unanswered question. So we did, from a legal perspective, answer a lot of unanswered questions.
That brings us to 1999 and 2000, when things really got ridiculous. For me it was summed up in one quote. At the time I was working with a client that was raising money, and they had a really good business plan that I had helped write. I had introduced them to a few people that might invest. They basically said to me, "The VC's need this to be worth X amount." And I said, "For it to be worth X amount, you have to make $100,000 a day for the next year, and you only have two people in your company." And he said, "I don't care. Just make it say that." And that's when I knew that we were in a terrible world of businesses that were unable to live up to their business model.
Music Consultant:
You've already seen the unwinding of one industry, and now the traditional music industry has started to unwind. As a guy who's done content deals for mobile and content deals for all kinds of online streaming, and as a guy who has along the way developed a music practice – I realize you have other areas of interest as well – what do you think is next? What do you think artists should be looking for? You're developing all these companies and doing legal work for companies, some of which are going to be the future. Where do you think artists should be focusing their attention?
SM:
It's a really interesting question. I think we basically stalled after Napster. There was an opportunity to move to the new way of distributing music during the Napster era, and the labels and the content owners did not take that opportunity then. So we had a painful ten years during which a lot of money was left on the table, and now we're doing it. So now distribution is moving to digital, and many would say it has moved to digital. The business model experimentation that should've happened ten years ago is now happening. And this year, 2010, will be a very big year for music services. There are a lot of mobile music services that are launching this year or that have already launched, that will compete for market dominance. In that environment, what an independent artist should do is to focus on writing the best songs they know how to write, doing their shows and then try to get themselves onto these music services. That's my best advice for independent artists now.
Music Consultant:
Do you think that mobile and streaming companies still viable? You still saw a company like Nokia Comes with Music kind of underperformed given all expectations, and we have Spotify coming over from the UK. Do you really think that some of these companies will rise in 2010?
SM:
Well I forgot to say the most important thing, which is promote. You must promote your music. You must promote, or else nobody will want your music and nobody will want to distribute your music. Distributing music that is not promoted does not lead to money. Promotion is the most important thing. To answer the question about whether any of these mobile music services will fly, I believe they will. And the reason is, the technology is now there. It is now sufficient enough to distribute a music service, and the promotional money to launch these new music services is now there. It was a little nascent before. The marketing of the services was a little odd. For example, Nokia Comes with music, right out of the gate, just the name of the service indicates that the service is an ancillary side by-product of buying a mobile phone, whereas a music service that launches itself as a music service and says, "This is the business we're in, if you like music, come here," has a much better chance.
Music Consultant:
What about other products? Are you seeing any of these tech companies you're working with developing possibilities for other streams of income for artists?
SM:
I don't. I know that there are some old ideas which are gaining new life now. The business of licensing music to commercials and films and television is gaining new life through the use of some technology platforms and also because of the formation of some new sales ideas. I think the sales ideas are much more important than the technology. If there's a way to assist the sales process great. But I think it is the sales process that is what allows the music to get sold. So, I have seen some new music licensing organizations start whose sole purpose is to try to sell music into television and commercials. I think that is starting to create more sales in that area. I wish I could say it is creating a Renaissance of sales, but I haven't seen that. I have seen more and better sales and more creativity with regard to the music that is in movies and television shows.
Music Consultant:
Changing gears a little bit, are there common mistakes from your perspective that you think most artists don't do that they should be doing?
SM:
I think I'm actually seeing most artists going back to basics, which I think is a really good thing for them to do. And back to basics is that they're going back to the bedroom to write good songs, and then to test those songs out on a live audience and to not look at what they're doing as a get-rich-quick scheme but as something but they can't do anything else but to play music and to work on their skill and their art of making the best music they can make and then see how it plays against audiences. That's really where the rubber hits the road. You can write the best song you think you've ever written, but the way the audience sees it could be completely different. The more you address your songs to a particular audience, the better likelihood you will have to develop better songs and songs that will play to the audience you are seeking. Once you have that, you have a good product; and selling a good product is always easy.