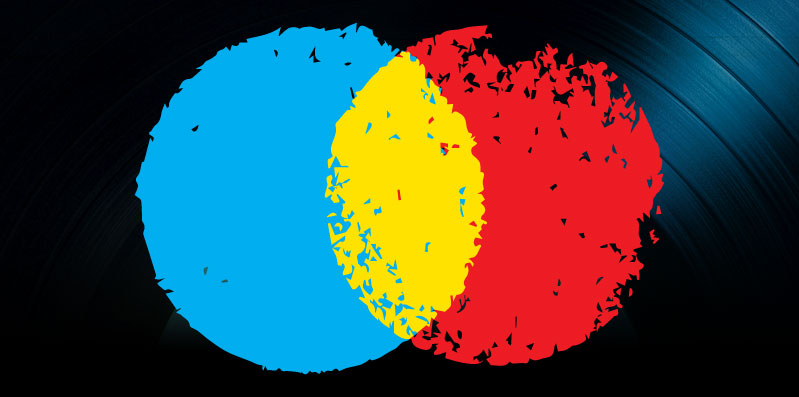 Notes from a Pop and Hip Hop Producer
This is a re-post of an article originally published on the site in 2010.
Jared Lee Gosselin is a producer and writer who has worked with several successful artists including Macy Gray, India.Arie, Keyshia Cole Floetry, Young Jeezy, Jordin Sparks, Brooke Hogan and D12.  He is also a member of a trio called Almost September with MC Lyte.  Their self titled E.P.  is scheduled released through Sony in the not too distant future.
Jared talked about coming up as a producer and what factors make him want to work with an artist. He also shared some advice with musicians about approaching engineers and producers for studio work.
Musician Coaching:
Tell me about how you got into the business and became a producer?
JLG:
When I started I was working for Barrett Strong and Robert Bateman, the old Motown guys in Detroit. Strong wrote "I Heard it Through the Grapevine" and was involved in all the old Marvin Gaye hits. When I was working with them I ended up working with this guy who was a drug dealer. He was part of Y.B.I. in Detroit. And he was bringing in a lot of artists like Juvenile and Young Buck during 1999-2000 before any of that stuff was popular. Juvenile had a group called UTP.  I was recording them around that time.
Musician Coaching:
So, you started as an assistant engineer for these guys at Motown?
JLG:
Yes. I started out as an engineer.
Musician Coaching:
How'd you get that gig?
JLG:
I went through the Recording Institute of Detroit, and the guy that I was learning underneath as a teacher set it up for me.
Musician Coaching:
That's great, and it sounds like you made the most of it while you were there.
JLG:
Yes. So, while I was there  I was also working with this dude, and he was bringing in all these acts, and I was running the studio and working with all these big rap artists. I ended up linking up with Proof and Obie Trice and all the guys from D12 and Slum Village and MC Greed. Basically I started out and was engineering and mixing everything. Being around all these different producers, it fell to me to fix their productions. I'd get tracks from other producers and would always have to go and change the drums, replay samples if there were samples in it – stuff like that. That's how I got into production, because I thought, "I am already doing engineering – I might as well take it to the next level."
Musician Coaching:
You've done a ton of work with Macy Gray.  Was she the first artist you worked with when you struck out on your own?
JLG:
Actually I was working with this girl Dina Ray. She sung on a lot of Eminem's stuff and sung on Eminem's record and she got a deal through Universal. When she got a deal through Universal, she brought me out to L.A. This was probably eight years ago. We were working on her album, and when I was out here I ended up hooking up with another writer named Philip White, and him and I started working together, and basically started getting R&B cuts. We did some stuff with Jo-Jo and India Arie. That's when I did the Floetry stuff. When I produced the Floetry stuff I was signed to Troy Carter, who had a management group when Sanctuary and Matthew Knowles brought all those managers into Sanctuary. So I was underneath that umbrella for a while. He got us on a bunch of records. He got us on Floetry, he got us with Brooke Hogan.
Musician Coaching:
It sounds like you can work with a lot of different successful artists. How would an aspiring artist get your attention?  What do you look for?
JLG:
For me, it's the drive of the artist, and the chemistry you have with them in the studio. If it's a new artist, and the energy is crazy, they have a lot of creativity and it's an easy thing – you go in there and work and it happens.
Musician Coaching:
What makes you go ahead and listen if someone hands you a demo in a club?
JLG:
To be honest, sometimes I don't listen and sometimes I do. It really just depends on who gave it to me. In L.A., there are people walking the streets handing out CD's. It gets to a point where they don't even know if I'm a producer or anything. They're outside stores handing out CD's, trying to get their name out here on the streets. A lot of times I don't pay attention to that. I'd pay a lot more attention if it were from a colleague or somebody that I know that says, "Hey, I have this artist that has a lot of potential, but they just need some good songs," or "They have a great voice and just need to develop a little more." Mostly the people that I know bring things to the table. I look also, but there's so much stuff out there to weed through, it's kind of crazy.
I am open to listening to stuff.  Some people they try to shove it down your throat, and you just want to say, "Calm down." Everyone wants to get on, and you have to have that hunger, but sometimes it's a little overwhelming and you say, "That's enough. Calm down." The music should speak for itself.
Musician Coaching:
You do the artist thing yourself.  Tell me about that project.
JLG:
Actually, I have a project over in Europe that is me and MC Lyte and my partner Whitey. I'm rapping and doing the production and DJ'ing. It's only in Germany and in Switzerland. You can download it on iTunes. I've done some tours and stuff over there. It's cool, but it's not really what I'm trying to do. I'm really more interested in the production aspect and running a label and having my own roster of artists and putting out projects and artists.
Musician Coaching:
What kind of advice would you give someone if they were looking for a producer? I'm guessing you have the latitude right now to pick and choose what you want to work on at this stage. What advice would you give someone looking to work with people of quality?
JLG:
I think a story is important for an artist.  I'm always open to working with new artists, but I think it's about getting to know people. Music is an intimate thing when you work with somebody. Most of the people I work with I've been friends with for a long time. Even with new artists, before I work with them I have to get to know them and hang out with them a little bit and really see their vibe and how they are and what their style is and how they portray themselves. That's how you're going to create the best type of music for them – by knowing them – not just giving them a song and saying, "Okay, this is the song you're going to sing." Sometimes it's not that person.
Musician Coaching:
What are you seeing these days that's getting deals in Hip Hop? How does one go about getting a deal in that genre in the current market?
JLG:
I've actually not been doing as much Hip Hop lately. I've been doing more R&B and pop music. I think as far as for a rapper it's really important to go out there and do your mix tapes and get your name out there on the streets, meet with the DJ's at the clubs and get them to play your records, build a following, do a viral thing. Go online and build a presence. The whole thing is building a presence and a brand. If you have a presence and a brand, you have something that's tangible out there on the streets and people know you and respect you, people will probably come to you. A lot of people say, "I've got these songs, and I'm going to go get a record deal." It's not going to happen. The labels now want something that is arty and out and doing something, selling some units. They want someone to have a couple songs out there and for DJ's to be behind them. Doing all that legwork for an urban or rap act is important.
There's a really good friend of mine, a DJ who worked at Jive for 15 years. This dude takes these rappers, takes them to all the hoods in L.A. – he does west coast radio promotion – introduces them to people, they hand out their CD's and hang out with people, go to the barber shops and clothing stores and make those relationships. They are out there creating a presence so people out there in the streets know about them. If you're doing a rap project and people in the streets don't know about you, they're going to say, "Well, who is this dude?" They're not even going to really accept it.
Musician Coaching:
How much of it has to do with the company you keep – the other artists that can show up on your record, etc.?
JLG:
I think that has something to do with it. It always helps because you can tap into another artist's fan base and you can cross promote it.  I think that is always a good thing.
Musician Coaching:
Do you have any other general advice for others – or stuff that has or hasn't worked for you or other artists – that you might want to impart?
JLG:
I think it is writing great songs and great material. I did a Latin album last year, and the kid had been writing songs for years. I literally went through about 200 songs until we picked the songs that we were actually going to produce. When you have a creative person or you are a creative person and you are just writing and writing – even if it's just a rough or a reference, you playing guitar and singing recorded with Garage Band. Build up a catalogue of songs so when you get with a producer you can say, "These are the great songs we need to produce," or "This is a song we need to do." I think it's really just about having great material and having great songs.
Musician Coaching:
You think people should definitely work on having a catalog before even approaching a producer?
JLG:
Yeah. I think so. I think it's important to have material written and have stuff ready to go so you can go in there and build the music around the songs that they have written or just produce the music on the songs. It makes it much easier. A real artist is constantly writing and creating songs. Recording is just taking what someone has done and making it the best it can possibly be.
Musician Coaching:
How should somebody identify a producer to work with?
JLG:
It depends on the sound they want. If they want a grimy sound or an R&B sound or a rock sound, whatever. I think it's finding somebody that has that craft mastered.
Check out What Jared is up to and which tracks he has available.  Those interested in working with Jared can contact his manager Dan Colucci at [email protected]