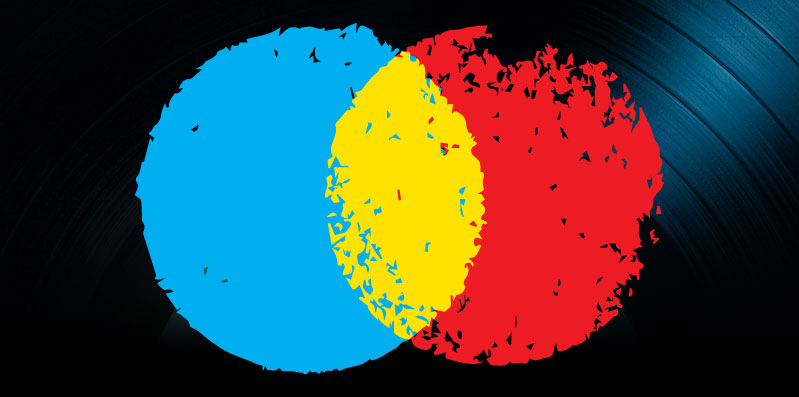 What Musicians need help with…
Rand Rognlien is a musician, entrepreneur and the founder of MusicNomad.com.  While most of his business experience prior to Music Nomad was offline – Rand has quickly built a thriving web based business that offers information and resources to musicians.
Music Consultant:
Rand, thanks for taking the time to speak with me.  Tell me why you founded Music Nomad and what you are hoping to accomplish with it?
RR:
The idea behind Music Nomad was to help musicians online and let them go to one place and demystify the business side of the music industry.  When I started I didn't know anybody in the music business and I didn't know the business side other than my own personal experience as a gigging musician. I was, in a good way, not jaded by all the things that people usually are. When I ask them about the industry they usually shake their heads and swear and say, "It's like the Wild, Wild West and tough to make money."  I went about it as I had in the past with business and just jumped right in. I started to figure out the best way to scour the entire industry for information that lets musicians navigate this huge industry. I was focused on the DIY artists, because they don't have the resources, the money, the skill set or the time to really make it happen.
At the end of the day, every band is like a company or a business, and it's the business side that many artists have a hard time seeing. I focused my business background and my music background on how to help level the playing field for the DIY artist.  There are three basic pillars on the site:  produce your products; distribute your products; support your products. The producing your products is recording your music and getting your music merch together.  Distribution is obviously handled by record labels and digital distributors. Back in the day, everyone thought, "I have to get signed by a record label" but at the end of the day, record labels were mostly just distributors. Without establishing your brand and understanding your niche record labels really can't help you. It's just like in any other packaged goods businesses. The distributor just helps you get closer to a retailer who helps us get closer to our customer. But if the product sucks and you don't have a close connection with the consumer distribution is not going to help. The last point is support your products. Once you get your recordings together and you now want to sell them, you need to sell them through distributors online or traditionally. Then, you need to figure out street marketing and hire a PR person or think like an organization and think about supporting the people in your company with things like health benefits. You need to figure out how to procure the services you need in a cost effective way, like CD duplication services. These are things you need to think about when you're figuring out how to support your products.  At Music Nomad we break it down into media contacts and provide a large database of music media, so when you're on the road you can support your tour and get reviews on your music. Like any other industry you have to keep current by reading the trades.  In our case it is reading musician forums and industry blogs.  We have links to such periodicals and have band and fan management tools that help you manage your band on an ongoing basis.
Music Consultant:
What have you found to be the biggest things that DIY artists get stuck on, the biggest stumbling blocks?
RR:
Selling music online successfully is something that people are continually trying to figure out but more specifically we get a great deal of questions and interest in articles about managing fans.
Music Consultant:
What has been the most compelling advice you've collected on fan management?
RR:
It comes back to the core of the business. Fans are the customers.  You have to really develop your brand and find your niche and create that intimate relationship directly with your fans. Treat them like gold and think like a business person when cultivating these relationships.  Do you have an e-mail list?  You would be surprised how many bands either don't have one or don't do anything with the names and addresses they collect.  I just talked to a band yesterday who had collected two hundred addresses at a show and when asked what they were going to do with the list they said, "Well, we haven't really done anything with it yet, because it's a lot of work." Those are the things you have to think about.  If you work with strategic partners there are a whole other set of things to think about.  Does your record label own your list, or did you negotiate that you would own it if you left the label? Does your merch provider have names of people that bought your product? I'm sure they do, and most would give those names to you.  What about the people that downloaded your music, do you have their information?  One of the biggest areas I see with bands is they don't understand the importance of managing their customers, which should be on their e-mail list, and then how to communicate with their  customers and fans on their list in a way that they want to be communicated with.
Music Consultant:
I would imagine then that you review services like FanBridge and ReverbNation?
RR:
Yes. We do write-ups, and we rank them in terms of what we feel like is the best. We've talked to Fan Bridge many times and Lou over at ReverbNation. We talked to people at shows or over the phone and rank them. And then we give tips and advice. I'm going to be posting later today or tomorrow, I think it will finalize around the 20 biggest e-mail tips that help to increase your fan base.  You can go to that article area of fan management and stay on that page for half an hour and become a smarter band about that particular area. That's the idea behind it. It's like sheet notes and yellow books we used to have when we were kids.
Music Consultant:
Before starting this interview you mentioned that one of the most problematic areas or most researched areas on your site was finding a rehearsal space and to that end you've assembled a very comprehensive list of rehearsal studios?
RR:
On our existing Music Nomad site, we have over 250 rehearsal studios you can go and navigate by city and state. It's the most comprehensive list out there. The problem is you have to go and click through. And in L.A., there are 100 studios and you have to click through and call them. I can tell you, because we personally called all of them, that you get recordings half the time and dead ends and it's just frustrating.
Music Consultant:
Renting rehearsal space to musicians is a very volatile business. A majority of them don't stay around long.
RR:
Yeah. We went through those and decided to make it easier for musicians. They can go to Craigslist, which everybody hates and studio owners hate it because some people want to come with their girlfriends and rent by the hour.
Music Consultant:
Yuck.  That would explain the state of some of these places I've rehearsed at…
RR:
It's true.  Anyway- studios really don't' like it. Also if they advertise on Craigslist they get people wondering if they are really a legitimate studio or some guy just trying to make some extra money. After talking to rehearsal studios over the last year or two, we went and saw there was a huge need because there is no one place to go to look at pictures and type in zip codes. On April 1st we created a beta part of our site called "Open Studios" that allows studios to first upload their profiles, which is studio information and then create rooms that are available for rent. The hourly rooms would be shown as available almost always, and then the monthly rooms that are actively looking to rent would be there. They can upload pictures and load-in information, etc. Within the first 45 days we're up to 70 studios that have uploaded their profiles and created over 300 rooms. The studios really want it to work, because there is no place they can actually have a catalog of pictures and a place for musicians to find out about them. The musicians go in, type in the zip code and choose hourly or monthly. Then they can sort by distance from their house, cost, etc. They can click on pictures and e-mails. We don't actually book the room, but we make the connection between the studios and the musicians.
Music Consultant:
How does that work for you and your business?
RR:
Music Nomad in general is partially funded by me.  In the beginning I wasn't thinking about creating revenue or profit. If you look at my site, there are no advertisements or sponsorships. On the second page there are some Google Ads but there's no big business there. I'm looking at micro businesses around it that can help accelerate the growth of the company and provide more musician resources. Open Studio is one of those, where if it becomes a place with enough traffic studios have told us and we have told them that we may have a monthly nominal fee. And if it works, they have no problem with that. Clearly that would be the main revenue area that studios would be able to have their profiles. There are other things, next steps, like an online reservation system. We could logically build it, like Open Table does. They've shown some interest in that, but that's Phase 2. We have an interesting thing we're creating called "Waiting List," so if musicians can't find a studio in their area, they can put their name in to be notified when a studio opens up in that area. And that's going to be a feature where both musicians and studios can benefit. As soon as studios post a room, it can be e-mailed to musicians wanting to know. We give weekly reminders to studios about what they say is available. So it's been well thought out.
Music Consultant:
What are some of these other micro businesses?
RR:
We created this thing called "Virtual Band Manager," which allows you to type in your one e-mail request for a quote for services.  We lead you through what you need to put in to the system to get a quote back. For example, "I want 100 shirts in these colors, shipped to this location, and it's a t-shirt or a hoodie or a hat." And you just hit "send" and it sends to roughly 15 companies that we've determined are the good music resource companies, and we e-mail that to them without your e-mail sent to them, and they go to our server and fill out the price for that order. And the musician comes back in five working days, and the confirmation of their quote and information for their particular request for quote is all there and they can decide what to do. And we do that for merch and for CD duplication. It's back to my experience with buying products. I'm trying to help musicians buy a little better.  The resources and merch companies and duplication companies love it, because we're giving them qualified leads.  Everybody wins.  Virtual band manager and Open Studio are the first two micro businesses we are rolling out and we don't and won't ever take anything from the artist's side.
Music Consultant:
What is next for you as a company?
RR:
The goal is to continue to stay very authentic to independent musicians and what they say are their most troubled areas, and try to build out more resources and tools and content around those subject matters as well as making sure that all the different resources we have on there are legitimate and timely. We actually click through and every link works every 60 days. We have a 99.7% accuracy rate in terms of links. Our primary business purpose is to help keep qualified, ranked and reviewed resources for musicians. In order to do that we want to write more articles in places we see musicians going. We're using the data we have about what they're clicking on and feedback we're getting online and through social networks and planning to write more.
For the last eight moths I've been developing a cleaning product line for guitars and drums. I looked at this business because I ran a business that sold cleaning products for cars.  On closer inspection of the existing products I saw all the cleaners out there have acid in them and can burn you, or they have silicone and oil in them, which can damage equipment or abrasives, or they were clearly just soap and water and there was nothing effective in there.  I have been testing a product line with musicians and drum and guitar techs, music store owners and have developed high-quality proprietary formulas.  These will launch under the Music Nomad brand name – Music Nomad Equipment Care. A portion of the proceeds will go towards musician advocacy and back to Music Nomad to help fund this site and additional research and tools. On the label it says that and on the story on the back it talks about helping musicians.
Music Consultant:
Your business is very similar to that of the modern musician. You've created all this content, and now you're looking to repurpose the community that has risen up around your content and drive them to your ancillary businesses.
RR: This is what I know. I know how to do it really well and I've done it before. Nobody's really paid attention. They're all really big companies that have a small number of products. We're going to focus on doing it really well. We will start to be in stores within 30-60 days with this product. That's a side note, but an important note.
Music Consultant:
Thanks very much for sharing your experience and your story.
RR:
I don't know if I have a unique story, but I have a passionate story about wanting to help musicians in a way.
Learn more about Rand and his company by checking out Music Nomad