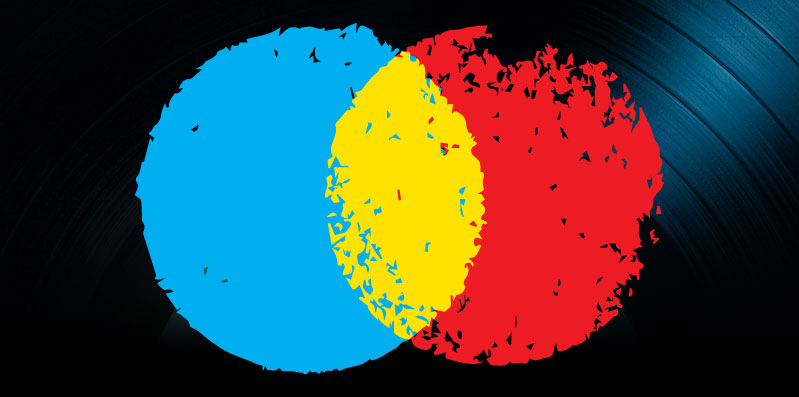 Social Media and Music Management
Ted Cohen has had a long and colorful career in the music business.  He started out managing artists in high school and putting on shows in college, worked in Artist Development at Warner Brothers and worked with artist such as Prince, Van Halen and Fleetwood Mac (among many others).  His interest in technology and music led him to become SVP of Digital Development at EMI Music, which meant it was his job to source out what new technologies could be used by the company to help break their artists.  In 2006 Ted left EMI to start his own company TAG strategic.  TAG is a company that consults technology companies on how best to use media and content to their advantage.  Ted recently began managing an artist named Sara Haze and upon hearing this I knew I had to ask him some questions about what his plans were for breaking Sara given the tools that were likely to be available to him.
Musician Coaching:
Ted, thanks for your time.  With TAG Strategic being the kind of entertainment and technology based firm that it is and you being a guy that has an interesting world view because of your background tell me a bit about your career and why / how you started managing Sara?
TC:
It brings me around full circle. I started out managing bands in high school. To date myself, I managed Eric Carmen, who was a member of the Raspberries.  I managed his band in high school, which was known at the time as the Sounds of Silence. I started out with the fun of figuring out how you get a band discovered and build a career. Then I ended up at Warner Brothers in artist development helping bands like Talking Heads, Van Halen and Prince, who are now all household names, but were at the time what I refer to as "station wagon tours." The first Van Halen tour was a station wagon tour, then it moved to a tour bus, then it moved to a plane. It was the same thing with Fleetwood Mac and Talking Heads. You think of Fleetwood Mac as this major, major act. I remember driving across Pennsylvania through Maryland into New York with them with two station wagons and an equipment truck. That led into getting involved in technology in the late 80's and seeing that through to the mid 90's. And then I got back into working with music as it related to technology.
In 1991, I managed a rock artist, David Robyn.   I worked with David for about two years until the band broke up.   David was a really good songwriter and performer, and we stayed friends over the years. That was literally about 17 years ago, and last year at Canadian Music Week in Toronto, which is a great conference I go to every year, I came up behind this girl playing piano. She sounded amazing, and I stood there for two or three minutes listening to her. She was on the piano bench, and there was a guy sitting next to her playing acoustic guitar and singing harmony with her. I walked around the front of the piano to see what she looked like, and sitting next to her was David, my former client. He started saying, "This is Sara! This is who I've been telling you about!" And I said, "Wow," she was brilliant. He called me a few weeks later, and asked if I would come out to see her. I went to see her a couple times and thought she was really, really good. David asked me to get involved, I quickly agreed.  We started working together.  I was going to do the digital side of her career. It became clear by early April that while there was a lot of interest from labels – there were serious discussions from Universal, Warner Music Group – nothing was going to close before mid-year 2009.
We came to the realization that if we didn't get a deal in place by the First of July, we probably weren't going to get any music out this year. So Sara, Dave and I made a mutual decision that if July 1 came and went and there wasn't a signed deal to get a record out by October, we would do it ourselves. We hit the ground running!
Over the years – I've worked at Warner Records, I worked for the legendary artist manager Sandy Gallin, who managed Neil Diamond, Michael Jackson, the Osmonds and the Pointer Sisters, among others, and I worked Philips Electronics. This gave me experience at a label, in management and technology. David had been an artist, a songwriter and had worked with other acts; he has a great work ethic. We started planning for the November 3rd release, and we decided to go digital-only through the end of the year. We're going to put out a physical release sometime in early January or February. We're working with all the online services – Amazon and iTunes, etc. – so the music is out there. We found a great digital distributor by the name of BFM, which stands for Big Fish Media, led by a guy named Steve Corn, who is an old friend that stepped up and thrown a lot of resources into making this happen. We're into the first week. I have 3700 friends on Facebook and posted last week that the music was up and available. I got back dozens of replies from friends that had gone to her site and listened to it. They're hearing what I've been hearing from the first time I heard her. She's an amazing artist. And for me, it really does give me the opportunity to put my actions where my mouth has been for the last ten years, that we've been coming to this tipping point where you don't need to have a major label, provided you have the right resources, use what's out there and have the right team.
Musician Coaching:
As an executive who has met with and evaluated so many technologies, what are some of the staples in artist development in your opinion?
TC:
Initially, a company called TheVirtualCD.com. I met with Mitch Tobin who runs the service in New York, and he showed me everything they were doing. It's a great tool.  We are also working with Ian Rogers' new company Top Spin, ReverbNation, Ariel Hyatt- the best digital publicist in the world and, as I stated, we are working with Big Fish Digital.
There are a few other companies we haven't announced yet that we're doing business with. I'm basically either calling in every consideration that I have from companies that I've worked with for years, or creating new indebtedness with everyone I know and saying, "The music is there. I'm looking for your attention." If the music was weak, I would say I was asking for favors, but the music is good and speaks for itself. Now we're in a world where thousands of new songs come out daily. We have this great level playing field now. Anyone can get distribution. We could take this call that you've recorded and post it on iTunes, make it for sale as a Podcast and people would buy it. But you and I would have to promote it; otherwise it would just sit there as a podcast in the iTunes catalogue. The challenge these days is not about getting distribution. It's about letting people know your music is out there and rising above this great level playing field that's been created.
Musician Coaching:
Talent aside, what is your advice for an upcoming artist trying to rise up?
TC:
You have to be everywhere. As an example, there's another artist I probably will be working with named Emily Jaye that David is also managing.   I went to see Sara one night at a club in L.A. called the Mint, and Emily was opening for her. She had a lot of great songs, but one was, "I'm not a bitch, I just don't like you." The lyric is great, and it catches you right away. We were passing around a mailing list, so I put my name on the mailing list. The next morning at eight or nine o'clock in the morning, I got an e-mail from Emily saying, "Thanks for joining my list." It wouldn't have meant as much a week later. Getting it at nine the next morning after I'd been at breakfast telling someone about being there the night before made a big difference, and I became a big fan. It's not just about collecting e-mails. I was impressed with her work ethic. She was very talented on stage, but she was also making a big effort to build her band list up and make contact. I get e-mails from her at least two or three times a week. It rises above the noise. She got me to notice her.
There are a lot of DIY or self-help tools out there. Ian Rogers has done a great thing with Top Spin giving ways to build up your following using digital tools. Ariel Hyatt with Cyber PR has a book and a whole process on her website to help you build up you profile.
The interesting thing for most artists these days – it's fun to watch – is you run out of people to blame. The artist used to say, "I did really well, but my manager blew it" or "I did really well, but my label blew it." Most times now the independent artist is their own manager and their own label. When it gets screwed up, you need to have a mirror in front of you. You have all these opportunities and this ability to get noticed. Take advantage of it. I feel the pressure every day, because opportunities come up, and I have somebody that wrote me last night about something this morning. Luckily he gave me an out, and he said, "We can either do it tomorrow or Tuesday, let me know." There is pressure not to squander opportunity. Getting back to people right away, managing your mailing list, capitalizing on your mailing list, finding that balance between too much information and maintaining that contact that your fans know you care about them. It's an honest relationship.
I did a Twitter panel a few months ago in New York with a rap artist Jim Jones, who was talking about another artist and how he had abused his Twitter following by acquiring 300,000-400,000 people to follow him on Twitter. He started using Twitter to say, "Buy my record" and "Vote for me on E-Bay." Every call to action was, "Have you bought my record?" and "Have you done such and such?" People started dropping off in massive quantities because he violated the relationship between him and his fan base.
Look at all the tools that are out there, use the ones that help you maintain an organic, honest interaction with your fans, listen to your fans' feedback, reward them where you can. We're doing a promotion with Sara beginning soon called, "30 Days of Sara Haze." Most of the prizing is not your traditional record company prizes for contests. The content is event oriented – go bowling with Sara, have Thanksgiving dinner with Sara, attend a webcast, watch a webcam in the dressing room at her date next week, etc. It's going to create virtual experiences.
Musician Coaching:
When do you think an artist is ready to give of themselves in that way to a fan base?
TC:
I think you do it early on. You try to have as much contact with your fans as possible and invite some of them to a sound check or an after show. The challenge is when you give people real access as opposed to virtual access, you have to make sure you know who you're dealing with. In most cases, your fans are just fans and nothing more.  One of the realities of social media is that when someone is your friend on Facebook, sometimes that person believes they're really your friend as opposed to someone that is part of your world or just an acquaintance. I have that in my personal life. You try to be a little discerning about it, but when it comes to fans on your Facebook or Myspace page, you have to make things available to them and every once in a while doing select things that connect with your audience in the physical world while still being careful.
————-
Learn more about Ted and his Company TAG Strategic or check out his management client, Sara Haze.