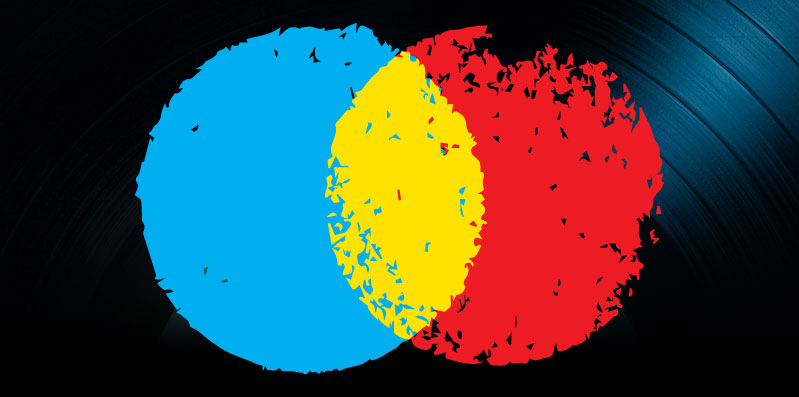 Moontoast – Selling Music Direct through Facebook
Marcus Whitney is the CTO and Co-Founder of Moontoast, a social commerce platform that enables artists, bands and other companies to strengthen their brands and deepen their relationships with their fans. Marcus emerged from a strong technology, ecommerce and marketing background, starting out at Emma Email Marketing in Nashville, Tennessee, where he was the Director of Technology as well as a partner. Working with Moontoast since 2008, he has helped many major artists – including Taylor Swift, Reba McEntire and Rascal Flatts – build increasingly personalized connections to a growing fan base through social networking.
Marcus  spoke with me about how he got involved with the music industry, the tools available through Moontoast, and the many opportunities he sees for artists in the social networking space now and in the future.
Music Consultant:
Marcus, thanks for taking the time.  How did you make the transition from working in email marketing and technology, to working with Moontoast and the music industry?
MW:
I ran into some people in the music industry about two years ago. Their idea was essentially that musicians should be able to sell the ability to give lessons online without having to lug around their equipment, and just be able to use web technology to make that happen. And I thought that was a good idea. I liked the idea of using rich media and live video and enabling commerce for every person out there with some knowledge to share. That's how we started. And then we went from there to really starting to focus in on music. This past summer we signed a partnership with Big Machine Records, which is the label home of Taylor Swift, Reba McEntire and Rascal Flatts. We worked with them on using the same premise of our technology, which is enabling rights owners or affinity-based brands to sell directly to their fans and control the margins and the merchandising options. This is becoming harder and harder to do as everyone from Amazon to Wal-Mart are becoming strong channels for consumers. But Facebook is a brand new opportunity that democratizes that, because Facebook has enabled the fan page, and the fan page is a way for people to say, "I love this particular brand." That brand can be a musician, a celebrity, a retailer or any of those types of things. People can say, "I love this brand, and I want to hear from this brand whenever they have something they want to say through a message or status update." It's a fantastic channel to be able to promote opportunities for engagement and ultimately, commerce.
Music Consultant:
Does it surprise you that Facebook didn't have some kind of commerce solution built in?
MW:
Not really. I've been following the Facebook platform roadmap for a long time, and they've been pretty consistent in saying that they really do want to be the plumbing for the social web and a platform for enablement of all sorts of innovative businesses. You think about Zynga and Farmville, and now Cityville, which has taken that over. Facebook is the enabler of all those things. And the beneficiaries are both the members of Facebook and entrepreneurs who can understand how much social media can really change the dynamics of a business.
Facebook is a fantastic channel for being able to directly engage, and now we've proven it can also help transact with your customer base. We've begun to create tools, and we basically call it "distributing social commerce," which is the ability from one platform to have a commerce space that's inside Facebook. But that commerce space can also go in blogs on your website or on other social networks as well. The idea is to give you one tool to drive it from but allow you to go everywhere. And then we give you meaningful analytics on what's working and what's not.
Music Consultant:
Can you determine from this storefront the multiple places where you can place this information and where the traffic is entering from and exiting to?
MW:
Sure. Today, we've released Impulse, which is simple, but pretty powerful. You can go in there and inside of 20 or 30 minutes get it set up, get your album live and put it up for sale on Facebook. And you don't need to talk to anybody to do that. You use your existing Paypal account to get it going. What we are going to start rolling out is a suite of tools that are for the more serious online marketers and ecommerce providers that want more insight and more tools to better sell and engage their customers.
Music Consultant:
So there is a suite of promotional tools coming? What will those look like?
MW:
It will be very similar to email marketing. There will be campaign tools, analytics that will help you understand the impact from someone liking or sharing a particular track or a particular item through the transactions. You'll start to understand which post you put out drove the most traffic and ultimately the most revenue.
To simplify, we are really out to provide real ROI for social media. That's been very difficult for people to get to. They know they need to spend money on Facebook and keep an active Twitter going, but it's difficult for them to have rapport so they can push throughout their organization and say, "Look, here's the bottom-line impact of us doing this." Our value to them is that we put the transaction right there. We give them a dollar sign amount so they can say, "We put this effort in, and this was the result in terms of revenue, and this was the result in terms of engagement and growth of the fan base."
Music Consultant:
It's currently in application form. Do you have an approximate date by which this will live on Facebook without any apps?
MW:
The Impulse is a Facebook app. It's deployed as an app, and the only thing you need to do to set up Impulse is a Facebook account, then a Paypal account to be able to collect the money. The admin will always be on a Moontoast domain, because we're going to develop robust tools, and there just isn't enough real estate inside a Facebook app area to develop the kind of tools we want. You'll always drive it from a full browser window from the Moontoast domain, but the sales and engagement environment will always be inside Facebook, as well as inside other social networks and properties.
Music Consultant:
For somebody to buy through your platform, do they need to install your platform as well?
MW:
Yes. What happens is the entire engagement experience – meaning loading up the songs, sharing them, playing them – you're free to do just as a Facebook member. When you make a purchase, if you have not yet added Impulse as an app, Impulse asks you to do that. The reason for that is that when you purchase the track, after you've made the purchase, Impulse provides you with a digital tracker so you can go access downloads of that song. It's very similar to what you get in other ecommerce stores, where you purchase music and you get three follow-up downloads. We provide the same things as well and give you a history of your purchases.
Music Consultant:
Are you able to collect the meta data on everyone who has purchased, including their e-mail addresses, etc.?
MW:
Yes. That's another thing about the power of Facebook. Once someone joins the Impulse app and purchases from you, you have a tremendous amount of data on that person. They've given you rights to access their social graph, essentially. We start to learn what other things you like, and that can provide us the opportunity to create an amazing recommendation engine, because we have a large inventory and a lot of customers.
Music Consultant:
It sounds like it's going to be something that could be used remarkably well in conjunction with Facebook ads. Are any of the promotional tools aligned for landing tools of that kind, or can you speak on building out that toolset that's coming or when this will live in Facebook natively?
MW:
We really want to be a great social commerce company. One important addition we're going to make to the platform is enabling you to sell merchandise, so you won't just be able to sell your music. You'll also be able to sell t-shirts and other merchandise like that, and create bundles and make them time sensitive. We're going to focus on our analytics, and we're going to focus on integrating with other important platforms. One set of platforms that we're focused on integrating with is social media marketing platforms. There are tons of great toolsets out there that people are already in love with and using actively to do some of the things you already mentioned. We don't necessarily want to reinvent the wheel. We want to focus on making the greatest social commerce toolset out there, and we think part of that is having a strong integration plan for everything from email marketing to social media marketing software.
Music Consultant:
What are the primary differences between the Moontast platform, the Reverb Nation's fan page, the iLike music tab and Root Music's solution?
MW:
The main difference is that you can actually purchase music inside of Facebook. Here's the deal:  You use your Paypal account to set up your Moontoast Impulse account, and when someone buys a track from you, you get the money right then and there. There's no waiting for a 30-day accrual period, and then you get a check. You get paid onsite as the purchase is made. And the entire purchasing process happens inside Facebook, so you're not bounced off to some third-party site.
Music Consultant:
I'm sure you did a lot of research on this given your background. Do you have any idea what kind of deterrent it is for users in Facebook, as far as percentages and any kind of metrics, to have to leave the Facebook environment?
MW:
I think the data we have to date is limited. We can more readily speak to people's willingness to buy in Facebook. We've had some really great success with our campaigns with Big Machine Records. In some cases we saw close to 70% of the purchases from a certain campaign came on Facebook and not elsewhere. We can tell you people are willing to purchase in Facebook and we can also tell you the best practice is to keep people on Facebook, because that's where they're most likely to be social and share the entire experience, everything from playing the music to the purchase of it.
Music Consultant:
I'm going to also switch gears on you a little bit. You have an ecommerce background and an email marketing background, and you've done exhaustive research on the established artist space. When you look at that from your point of view, with a unique vantage point on the music business, what were some of the most common mistakes you saw in the way musicians have handled ecommerce and marketing online?
MW:
I don't necessarily want to say it in terms of being a "mistake." But I think what I can say is that everything is moving very quickly, and conventional wisdom goes still pretty quickly. Email addresses are important. I came from an email marketing background. But what I have seen is that people with huge opportunities on Facebook are not using them. I'm really talking about from the top, down. There are artists out there that have a million Facebook fans that have said, "I like you. I want to hear from you. I want to engage with you on Facebook." And they're not doing it. They're not doing it in several ways. One, they're not themselves engaging with these fans directly, so they're losing the opportunity to build lifetime fans. Two, they don't accentuate their Facebook fan page with any engaging experience. No one is really going to travel there or spend any time there. Those are two really big things I see.
Some obscure things people are missing are special merchandising opportunities. If you want your fans to buy directly from you, you need to give them a reason to not buy from a channel like Amazon or iTunes. One surefire way to not do that is to offer the same exact thing that iTunes and Amazon are offering. It's your brand, and those channels are going to have some pretty strong restrictions on how you present yourself within those channels. Why not use that to your advantage and say, "Yes, you can get this song and that song on Amazon or iTunes, but from me, you get these bonus songs and I'll throw in a t-shirt." It creates a unique package. And you can also say, "For the next 50 people that purchase, I'm going to sign this picture and dedicate something to you." Why not create more specific, unique experiences for your fans that they can only get from you? That we find to be a lost opportunity. We see a lot of people just selling music and wondering why they're not selling anything. No one wants to just buy music from you. They want to buy an experience from you.
Music Consultant:
One last question. Can you point to anybody who is doing well? Obviously Taylor Swift and Reba McEntire have new offerings that are reflective.
MW:
Big Machine I think in a lot of ways is doing it. Keep in mind, they are distributed by Universal, but they are an independent label. They've done amazing things with Taylor Swift, but they've also been able to attract great acts like Rascal Flatts. I think the reason is that they're really innovative and willing to test and try things in search of a better business model. If you try enough stuff, you're eventually going to find something that works. I think it's pretty clear that they've done very well. I think in a  lot of ways they serve as a great models for how record labels can survive in the next era of the music industry. People talk about labels being dead. I think we're going to see some convergence between the ways labels engage the artist and managers engage the artist. There's going to be some overlap between what labels used to do and managers used to do and some consolidation. But there are definitely opportunities to leverage this technology to grow affinity for your act. You just have to be willing to try these channels.
You can learn more about Marcus and his social platform on the MoonToast Website.