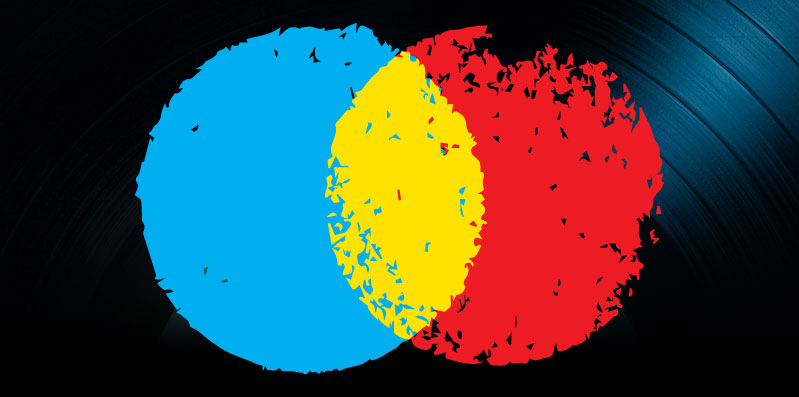 YouTube Red, Victory Records vs. Spotify and Online Piracy News October 26, 2015
YouTube unveiled its new subscription service. Also, Billboard explored the controversy over Victory Records' missing royalties on Spotify. And Google was said to be rejecting certain requests for removal of unlicensed online content.
YouTube Announcing YouTube Red
YouTube finally unveiled its paid subscription service, YouTube Red on October 21, said Gizmodo. For a $10 monthly fee, Red users will be able to save videos offline, listen toYouTube videos in the background on their mobile devices and engage in many other exclusive opportunities in an ad-free environment.
YouTube Red will have an initial launch in the U.S. with other countries being added to the mix next year. The ad-free feature starts this coming week, and access to exclusive content will be available in January. This content includes exclusive series and a handful of full-length films.
However, the reaction to the new Red service has not all been positive. Gizmodo also reports that some YouTube users are making negative predictions about the introduction of a paid tier to a platform that has previously been entirely free.
YouTube has been talking for months to video creators about its upcoming subscription service and has made it known that a positive user experience will be of the utmost importance. And creators that do not sign a YouTube Red contract will have their videos marked private, so no one can see them. This means that in some cases, YouTube Red subscribers will actually be getting access to less content than those browsing free YouTube.
A YouTube spokesperson explained, "Both creators and users have been asking for a YouTube subscription service and that's why we built YouTube Red … Today, the overwhelming majority of our partners, representing nearly 99-percent of the content watched on YouTube, have signed up. Videos of partners who don't update their terms will be made private, but we remain committed to working closely with these partners with the goal of bringing them on board."
However, that "1 percent" amount is questionable for those who make a living off their YouTube channels. And some members of the YouTube community are outraged by the new service. One YouTuber started a "Stop YouTube Red" petition that had 6,000 signatures as of late last week. Other users seem afraid of an environment in which they have to pay to watch YouTube videos.
While this new subscription service could affect those making a living off YouTube, some experts wonder why users are upset over a platform that went from 100-percent free to 99-percent free. But content creators are concerned that because Google has such a stronghold over online video content, those who do not agree to the terms of YouTube's new system will lose a large part of their income or have to move to Vimeo or another lesser-known online video platform.
Victory Records vs. Spotify: The Root of the Problem
Spotify suspended streaming of all label Victory Records' songs this past week after digital monitoring company Audiam reported that Spotify had not paid publishing royalties on 53 million streams from more than 2,000 of the label's songs going back to 2012.
According to Forbes, Audiam said it requested payment from Spotify several times; the company agreed to pay up, but then took it back. Then early last week, the streaming music company pulled the label's songs from its service without warning.
Spotify has offered to cut off the current license agreement with the label and draw up a new one, but Victory Records declined, due to new terms that were not in the label's favor.
Billboard explained that while much is being said about this battle between Victory and Spotify, it only serves to highlight a big problem within the publishing and songwriting community: Digital services have an almost impossible time keeping up with current payments because there is no database in existence that tracks and organizes all the songwriter information.
When digital streaming became available, the publishers wanted to ditch the outdated world in which they had to audit Apple's iTunes to ensure record labels were giving them the right amount of mechanical royalties. Publishers were the ones who wanted digital services to go directly to them with mechanical licenses so they could get direct access to their own funds.
Of course, record labels were fine with using a pass-through system in which they were responsible for paying songwriters and publishers and had control over the license for the music in the digital download-only era. There were less than a billion transactions a year in the U.S. for them to keep track of, and they got direct access to publishing money.
Once streaming services came along, however, the number of transactions in the U.S. for royalties jumped to hundreds of billions. In 2015, about 300 billion transactions are expected to take place in the United States alone.
Major labels claimed they built systems that collected songwriter information so they could make appropriate payments. But they proved they could not quite handle the responsibility and entered into a $260 million settlement with publishers back in 2009 to catch up with payments.
And PROs have 75-years' experience building systems to keep track of the specifics of song splits, publishers and songwriters as well as the ability of adding that data one song at a time. Digital services had to catch up to 75-years of data all at once.
Spotify and other streaming music services also did not build the systems required to process payments and report to music publishers. Experts said they may have relied too heavily on outside services like Music Reports Inc. (MRI), the Harry Fox Agency's Slingshot, Rightsflow and others to help organize data.
Still, publishers and others in that arena did not necessarily do all they could to ensure that payments went to them initially. Until Audiam's recent red flag, publishers told Billboard they were not even aware there was a problem.
A global database tying songs to recordings would help solve the problem, but the task has proven too overwhelming for any one entity. Still, just exploring options led to the discovery that there may be a hundred million dollars in unpaid or incorrectly paid mechanical royalties stuck in limbo from digital services, according to the National Music Publishers Association (NMPA).
NMPA president and CEO David Israelites said that he hopes the latest talks with digital services will help everyone come up with some best practices designed to reduce or even eliminate the unmatched files and black boxes at digital services.
Google Against Removal of Some Pirate Sites
Google was said to not be taking calls from copyright holders asking to remove domain names from Google search due to copyright infringement. TorrentFreak reported that a letter to eht U.S. Government from Google said this practice would be "counterproductive and lead to overbroad censorship."
The entertainment industry has regularly put pressure on Google to adopt stringent anti-piracy policies. And the MPAA and RIAA said they want search engines to take off infringing websites from search results completely. The MPAA recently formally re-expressed its desires regarding anti-online piracy policing to the U.S. Intellectual Property Enforcement Coordinator (IPEC) Daniel Marti.
Google stated it does not agree with suggested policies and has asked the government not to push for "whole-site" removals, because the company feels it might result in sweeping censorship of content, some of which is not actually illegal.
A Google spokesperson wrote in a letter, "Unfortunately, whole-site removal is ineffective and can easily result in censorship of lawful material."
Google also said that individual blogs or social networking profiles may have infringing material in them. If the company were to take down the entire site behind these blogs or feeds, legitimate content would also be removed.
However, the MPAA is not targeting blogging platforms or social networks, rather sites like The Pirate Bay.
Google noted that the existing DMCA takedown practices are effective and very efficient: "The DMCA provides copyright owners with an effective and efficient framework for removing any infringing page on a site." Google has removed hundreds of millions of infringing URLs already in 2015.
Google also wrote, "Whole site removal would simply drive piracy to new domains, legitimate sites and social networks." The company urged copyright holders to, in some cases, go after a site's backers/revenue sources instead of the sites themselves.
Whole-site removal of largely legitimate sites in the U.S. would also set a dangerous precedent for the rest of the world. If the U.S. censored entire websites based on copyright violations, other governments might demand the same based on local laws: "For example, by demanding the removal of news sites based on political statements, or insults to religion."
Google asserted, "This would jeopardize free speech principles, emerging services, and the free flow of information online globally and in contexts far removed from copyright."
Google said the U.S. government should deal with piracy by encouraging innovators to provide legal alternatives: "Piracy thrives when consumer demand goes unmet by legitimate supply … Online services like Google Play, Spotify, Netflix, and iTunes have demonstrated that the most effective way to combat piracy on the web is to offer attractive legal alternatives to consumers."