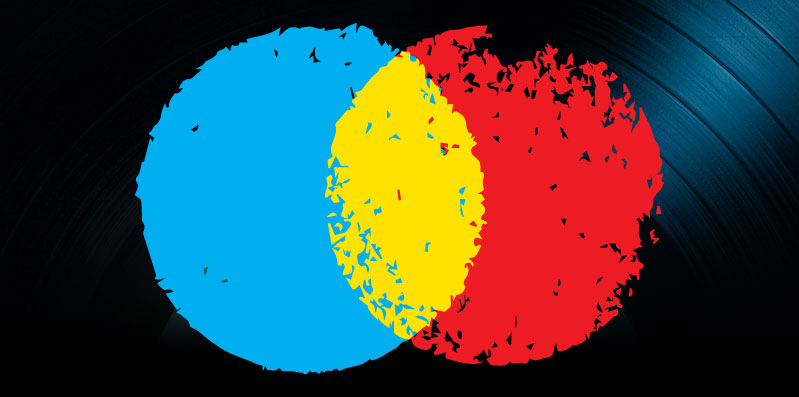 Pandora Royalties Lawsuit, Torrent Site Proxies and Dissecting The Digital Dollar News, October 19, 2015
Pandora got close to a deal with major labels for the pre-1972 recordings it broadcast. Also, thousands of illegal file-sharing sites disappeared. And a comprehensive report about streaming service licensing and how the digital music marketplace has evolved during the past decade was released.
Pandora Closing in on a $90 Million Major Label Deal
Pandora will likely be forced to pay $90 million to major record labels to settle a lawsuit filed against the company for illegal use of recordings made prior to 1972, said the New York Post. This settlement comes on the heels of a settlement with Sirius, which had to pay $210 million in June for unlicensed broadcast of oldies across its channels.
Of the $90 million, $60 million will go towards use of recordings by Pandora through 2015, with an additional $30 million to cover the period of time through 2016. Pandora's board is ready to approve the deal at a meeting on October 20.
A Pandora spokeswoman stated, "We don't comment on rumor or speculation."
Major record companies filed a lawsuit in 2014 in New York State Supreme Court that alleged Pandora violated the state's copyright laws by using recordings of oldies without permission.
Both Sirius and Pandora maintain that federal copyright law covering mastering recordings did not start until February 15, 1972, thus exempting them from paying performance royalties on any songs recorded prior to this date.
Recordings artists and labels have already won similar suits giving them copyright protection under individual state laws. The Turtles, known for the hit song "Happy Together," filed a precedent-setting case last year against Sirius XM in California that gave them public performance fees. This band was also the first to file suit against Pandora in New York. Sony, Universal and Warner Music alongside ABKCO, an indie label, also filed a complaint against the streaming music service in New York.
Torrent Site Proxies Taken Offline, Up for Sale
Thousands of proxy sites offering back-door access to popular blocked torrent sites like The Pirate Bay and KickassTorrents have gone missing, according to TorrentFreak. The sites, which are connected to the ProxyHouse organization are not listed as up for sale.
Countries including the UK, Italy, Denmark and France have recently blocked leading torrent sites via court orders set in motion by the music, movie and publishing industries. In response, many tools designed to get around the blockades have cropped up, including reverse proxies that "mirror" the actual sites on a new domain name and make them usable to the public.
Several days ago, thousands of these proxies disappeared and went up for sale, including piratelist.net, kickasstorrents.nu, yify.me, extratorrent.ch, piratebay.onl and others. These disappeared proxies are all connected to the "ProxyHouse" and "ProxyAds" handles, which are both attached to sites that are now also for sale.
While ProxyHouse was not available for comment, a spokesperson confirmed in August that the organization manages proxies using thousands of different domain names: "At the moment, we are running over 17,000 proxy sites for KickassTorrents, ThePirateBay, YTS, ExtraTorrent and 1337x. By providing a lot of different domains, we are giving people the option to still access torrent sites."
Proxy sites have also presented a risk to users; many ads attached to ProxyHouse were linked to malware.
Some experts speculate that the sites could have been taken down as a result of legal action. Although many proxy sites are currently gone, there are still enough left to get past blockades. Many torrent site operators have expressed excitement over the disappearance of their competition, as they believed these sites were "stealing" their revenue.
"Dissecting The Digital Dollar" Showing Evolution During a Decade of Digital Music
The Music Managers Form and CMU Insights published a report about the state of the digital music industry on October 13.
Complete Music Update announced the release of "Dissecting The Digital Dollar," an in-depth report based on nine months of collected research. The report explains the particulars of streaming services and some important copyright law basics. And it outlines how the traditional music rights industry has worked and how digital business models have changed and grown during the past decade.
"Dissecting The Digital Dollar" also summarizes seven issues the music community faces, in an effort to start a dialogue within the management and artist community.
Complete Music Update also provided an overview of the report in an infographic on the CMU website.