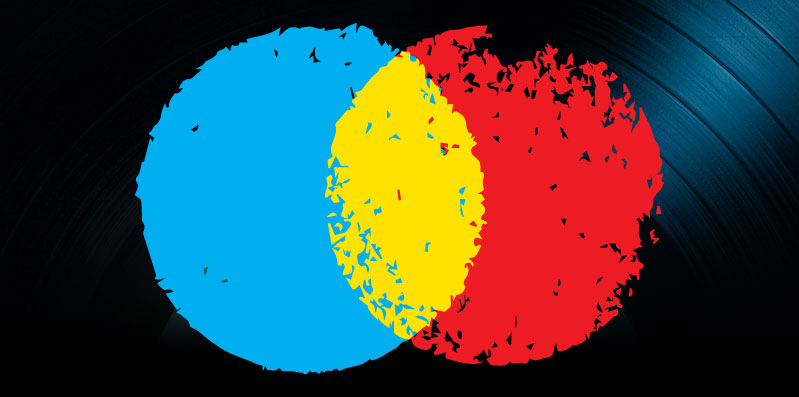 Google Algorithm, Norway's FM Radio and YouTube Monetization News, April 26, 2015
Google announced it will be adding a mobile feature to its search algorithm. Also, Norway said it will shut down FM radio in 2017. And The DIY Musician explained how monetization works on YouTube.
Google Tracking "Mobile Friendliness" in its Search Algorithm
Google announced it will soon be altering its search algorithm in order to reward businesses that are optimized for mobile devices, said The Next Web. The change comes as a response to the fact that Internet users are shifting over to mobile browsing at a significant rate: Studies indicated that in 2014, 30 percent of all searches came from a mobile device, a number which has already grown to 60 percent in the first quarter of 2015.
For consumers, this will mean that their searches will be more fruitful and relevant. However, because this is one of the most major changes Google has made to its algorithm in the past several years, artists and brands will need to build up their mobile presence in order to compete. Businesses that do not have a mobile presence could lose as much as one-third of their traffic. Research from SumAll indicated that almost two-thirds of Fortune 100 companies do not have a significant mobile presence, meaning that Google's move could have a huge impact.
The Google algorithm tests for "mobile friendliness" by scanning each page of a website, gauge load times, design elements and other mobile features. Searches on tablets will not yet be affected.
Which features do brands' sites need to have in order to be considered to have a solid mobile presence? They must use text sizes that can be read without zooming, content that fits a mobile screen without the need for scrolling and links spaced out so they can be tapped easily by users. Those who use Flash will also be penalized in search results.
Google will be testing every page of a site, so the algorithm will be applied on a page-by-page basis rather than to the entire website. Thus, as different pages are updated, they can start to get benefits from the SEO boost of the algorithm update. Therefore, those brands that are not yet ready for the change can focus on making changes to popular areas of the website and the homepage first.
Long term, websites with a responsive design sites that can shift easily from desktop, to smartphones and tablets will be favored in search results.
Google has created a special "web friendly" test to help brands gauge their own sites that can be found here.
Norway Eliminating FM Radio in January 2017
Norway reported it will be eliminating its FM radio band starting on January 11, 2017, reported Music Row, with the final transmission occurring on or before December 13, 2017.
It will be the first country in the world to get rid of terrestrial radio. The Norwegian government made the decision upon realizing it could save about $25 million per year and help streamline the switch to digital radio.
The expenses attached to using FM radio is eight times more than the costs of using Digital Broadcasting (DAB) System, the technology used for digital radio across Europe.
Head of public broadcasting network NRK Thor Gjermund Eriksen stated, "This is an important day for everyone who loves radio … The minister's decision allows us to concentrate our resources even more upon what is most important, namely to create high-quality and diverse radio content to our listeners."
Minister of Culture Thorhild Widvey added, "Listeners will have access to more diverse and pluralistic radio content, and enjoy better sound quality and new functionality. Digitization will also greatly improve the emergency preparedness system, facilitate increased competition and offer new opportunities for innovation and development."
The FM system in Norway only allowed for five major national radio stations. DAB allows 22, and 20 more will be possible in the future. Other countries throughout Europe and Southeast Asia are planning to transition to DAB in the next few years.
How Does Monetization Work on YouTube?
An article put together by Gray Gannaway and Chris Robley at The DIY Musician outlined the way the YouTube monetization program actually works for artists.
YouTube monetization is based on earning ad revenue generated by videos and user-generated content that features an artist's music. Many artists wonder how much money they actually earn per YouTube advertisement, which fall into four main ad types: non-skippable video ads; skippable video ads; overlay ads; display ads.
And YouTube puts videos through four checkpoints every time a viewer clicks to watch a the video on YouTube: enabled; allowed; requested; served. Gannaway and Robley explained what each of these checkpoints mean for artists and the amount they earn on the channel.
When it comes to the "enabled" checkpoint, YouTube determines whether or not the viewer who clicked on an artist's video is in a "YouTube monetized market," as certain countries do not allow ads, aka, North Korea, Cuba Iran and others.
Then YouTube figures out whether or not the content is "appropriate" for advertisements. For example, if an artist's video content might be considered "racy" or "offensive," YouTube may find that attaching it to brands via advertisements is not safe. If the video has references to alcohol, gambling, or other adult content, the video might be restricted, with YouTube only serving ads that are geared towards adults. YouTube sends a notification to the video's creator if this is the case.
If a video's viewer is in a monetized market and safe for ads, YouTube then checks whether the video is claimed and monetization enabled.
A video then goes through the second checkpoint, "Allowed." YouTube will figure out how often an ad will be shown by applying an algorithm it calls "dynamic ad loading." The aim of this is to place an ad in front of the right viewer at the right time.
"Dynamic ad loading" considers how the viewer found the video, the time of day, how many ads that viewer watches without leaving videos and other features in order to stop viewers from leaving a video before the ad is finished.
YouTube them considers the kind of device the viewer is using to watch an artist's videos. All of YouTube's ad formats can be displayed on computers, but certain ad formats cannot be shown on other types of devices. For instance, overlay ads cannot be seen on mobile devices, and display ads cannot be shown on embedded videos.
The "requested" checkpoint answers the question of whether or not there is an ad available for a creator's video. Because a video is competing against many other similar videos that are enabled for ads on YouTube, YouTube must determine which videos are the best for certain ads. Factors that influence this include watch time, popularity and "engagement, which takes into account comments, shares, etc.
If an artist's video is deemed to be fit for an ad, YouTube will then find an appropriate ad via the "waterfall model": They check for ads , following a hierarchy that goes from the most valuable/lucrative ad formats to the least: non-skippable ads; skippable ads; overlay ads; display ads.
YouTube also considers the method by which YouTube ads have been bought by advertisers: reserved ad buys; auction ad buys. Reserved ads are sold directly by a YouTube network or by Google's ad sales teams and are sold at a fixed rate to the most "valuable" video content. Auction ads are bought by companies and brands through Adwords. If an artist's video is on a channel or in a category that a few companies want to target for advertising, the company that is willing to pay the most for the ad will win the bid.
The "served" checkpoint is passed once an ad is displayed on an artist's video.
Just because an ad gets served to an artist's video does not mean that artist makes money. It must be generating money for YouTube in order for the creator to earn money. The process for figuring out ad revenue is based on many complex issues. For overlay ads, an artist may not earn money unless a viewer clicks on the ad, and for skippable video ads an artist may not earn money unless the viewer watches a certain amount of the ad without skipping ahead.
Content ID also plays a major role in the monetization process, as it helps distributors and others help artists collect ad revenue on videos that feature their music but that they did not upload themselves.
With Content ID, a "sonic fingerprint" is taken of songs that have been submitted for YouTube monetization. Then YouTube searches the billions upon billions of audio on its platform for matches to those songs. If they are found, video featuring an artist's music is flagged "matched third party content."
A "warning" will then show up on an artist's YouTube channel alerting them of the match. When another user incorporates music from an artist's videos, they will see the same "matched third party content warning." These videos are then "monetized" and taken through the same earlier checkpoints, generating revenue for the artist.