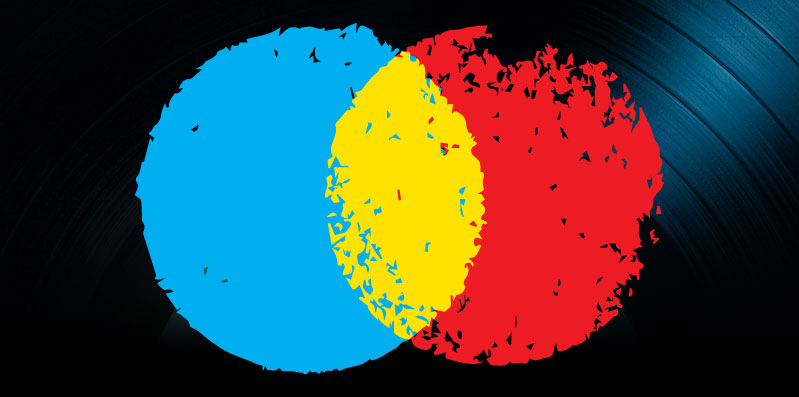 Amazon Live Ticketing, Facebook Fan Ad Targeting and Real-Time Royalty Payment News, July 26, 2015
Amazon started selling tickets to live music events without additional booking fees. And a new study showed that Facebook ads with fan targeting are a valuable spend for artists. Also, Universal Music Group began offering real-time processing of royalties for musicians.
Artists Selling Live Show Tickets through Amazon
Amazon began selling additional concert and festival tickets to more events than before without booking fees, according to Digital Spy. Amazon Local expanded its already-existent ticketing service to include more types of live events, namely Bestival, a festival in early September featuring Missy Elliot, Duran Duran and Chemical Brothers, Camp Bestival, as well as quite a few headline shows, which could give artists more options when it comes to encouraging fans to see them live.
Legacy artists are some of the first to jump on board. Tom Jones, Supertramp, Madness, The Monkees and Status Quo have all signed up to have tickets sold via the service.
General manager of Amazon Local UK explained the reason behind the new initiative: "We wanted to offer a convenient way for Amazon customers to book tickets to a wide selection of music, theatre and comedy events around the UK in a few clicks … To build trust it was paramount that we provided transparent pricing from the start with no hidden extras at the checkout which customers told us can be really off-putting and confusing."
This expansion to festival and headline gig ticket sales is an expansion of Amazon Local's West End show ticket offering, which launched early in the year.
Facebook Ad Targeting Grabbing Fans
New data collected via a Socialbakers study showed that existing fans of Facebook pages click on ads targeting them three times more than non-fans. This finding means that artists paying to target their fans through ads are getting more bang for their buck than those paying to attract new fans.
Though musicians and others trying to promote themselves through Facebook have been frustrated about the sharp drop in organic reach of their posts on Facebook, this study offers promising news: When posts are promoted to fans instead of non-fans, they get significant engagement.
Facebook ads targeted to fans cost approximately the same per impression, but metrics related to engagement such as cost-per-click and click-through rate showed that fan targeting was far more likely to actually work with those who have already "like"d pages.
Social media analyst Phillip Ross explained that these findings do not mean artists and others should abandon all attempts to advertise to new fans on Facebook: "While targeting some ads to non-fans will always be necessary for expanding your audience, promoting engaging content to fans remains the most valuable action for Facebook marketers."
A side-by-side analysis of several statistics for ads to both fans and non-fans was provided on the Socialbakers website.
Universal Music Publishing Group's Royalty Windows Portal Offering Real-Time Payment
Universal Music Publishing Group (UMPG) launched real-time processing of royalties as well as up-to-the-minute balance updates available right as are booked for songwriters and artists through its Royalty Windows portal, reported Billboard. This feature will be available in the U.S. and the United Kingdom initially and then expanding to other areas of the world within the next year.
Through this portal, writers can also request advances against their upcoming royalties at no extra cost.
Jody Gerson, UMPG's chairman and CEO said, "Universal Music Publishing continues to be at the forefront in offering the very best system and global copyright administration worldwide … Because of our industry-leading technology, we're able to continually develop new features and services that meet the needs of our songwriters."
The company's online Royalty Windows portal was set up in 2008 and has been offering up 24/y access to royalty statements, royalty data and payment information since then. It also features additional analysis tools and income tracking services customized to each songwriter.
UMPG executive VP of operations and worldwide CFO Michael J. Sammis added, "Innovation, technology and a significant administrative presence in all major global music markets are the keys to maximizing income and opportunities for ourselves and our writer clients … We continue to concentrate our efforts on these and other priorities of our writers including increased transparency, access and best-in-class administration globally."
A third of UMPG's core employees worldwide are made up of copyright administration staffers that check on accuracy, efficiency, payment flow and creative opportunities within different markets, while also making sure local performance rights organizations are staying on target.
Many positive reviews about UMG's artist and songwriter financial systems have rolled in from business managers, auditors and other industry experts, putting it ahead of the other major labels in this area.