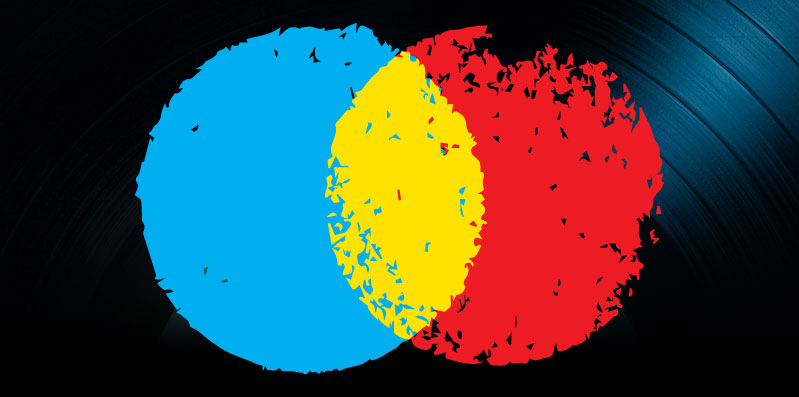 Spotify and BandPage, Global Album Release Date, and Talent Agencies Act News, August 17, 2014
Spotify and BandPage teamed up to sell both merch and experiences to music fans. And the global music industry considered establishing a universal weekly release date for new albums. Also, the California Labor Commissioner made a decision that could change contracts between producers, artists and record labels.
Spotify Partnering with BandPage
Spotify and BandPage announced on August 13 that they would be incorporating BandPage's digital storefront into Spotify, selling both merch and experiences to the streaming music service's 40 million users. The partnership will also give over 500,000 BandPage artists the opportunity to list items for sale, including t-shirts, secret shows, concert passes and other offers in the Spotify player, bring ecommerce opportunities to the platform for the first time, said Billboard.
Spotify's director of artist services, Mark Williamson stated, "We want to make it as easy as possible for an artist to sell the merch they already have … Less of a walled garden, but more 'What have you got to engage?'"
Spotify has been long criticized for the low royalty rates it gives artists per stream. Williamson stressed that Spotify will not be taking a cut of sales or any fees from sales made through the new deal: "There's no commissions or fees on Spotify's side – we're presenting the opportunity to drive revenue and engagements."
Founder and CEO of BandPage J Sider added, "Our mission has always been to help artists grow revenue. This is an amazing opportunity to do that."
Williamson and Sider agreed they were both thrilled at the opportunity to not just sell merch but also real, valuable fan experiences catered to their moods and genuine interests. Sider explained, "At BandPage, as we cover different platforms and sites around the web, we're really focused on what sells to this type of customer … What kind of mood are they in, what kind of moment?"
BandPage already has a carefully-crafted scientific method for helping them understand what sells best on different platforms like Facebook, SoundCloud, Xbox Music and others, and Sider explained that Spotify presents yet another way for musicians of all shapes and sizes to reach out to their fan bases and bring in additional revenue.
Sider said, "Let's look at all the different types of things musicians can sell, online concerts, passes — whether the biggest artist or an up-and-comer. A Nielsen study that said there's a $2.6 billion opportunity to sell direct experience to their fans selling these new types of products to your fans at scale. We're adding an optimization layer to that, so we can statistically prove that there is an 'exact right offer.' The different variables we consider are things like the copy, the display, price, what type of product — depending on where in the world and at what time. What really brought us together was thinking about that next step, how do we turn this on for musicians?"
BandPage analyzes data to determine which items are most viewed and purchased on different platforms and passes that data along to musicians to help them earn more profit. Both services will be tracking performance as the new partnership launches with curated offers from artists synced up to the launch.
Artists Porter Robinson, Miranda Lambert, Ariana Grande, Tea Leaf Green and Stone Foxes are all offering special fan experiences to kick off the new offering.
The Global Music Industry Mulling over Global Weekly Album Release Date
The International Federation of the Phonographic Industry (IFPI) is considering one weekly release date for albums worldwide. Currently, the UK releases albums on Monday, the U.S. releases them on Tuesday, and Australia releases them on Friday, while other countries and regions still have different release plans. According to The Guardian, the new policy could move all countries towards a worldwide streetdate of Friday.
Executives at major labels are considering this new plan so they can put together simultaneous international releases. The new system, which would have all new music coming out on Fridays would be put into place in July 2015.
This potential change has been prompted by problems with music piracy. As it currently stands, new releases go on sale first in Australia on Friday, four days before they are released in the U.S. If tracks are leaked through file-sharing networks, that gives four days for American fans to grab them up before they become purchasable.
Beyonce's surprise album last year has also inspired this change. Because the album was available to everyone at once, the singer got a huge worldwide response all at once and broke an iTunes sales record. Music industry experts believe all artists could benefit from more simultaneous exposure and excitement.
Even though many music industry players are excited about the potential change, moving the streetdate in the UK and the U.S. could present some planning challenges. Members of the music and retail industries such as warehousing, transport and record shops would also be in for a disruptive change. And small independent labels have been skeptical of the move, saying they sell more albums by releasing them earlier in the week.
An official announcement has not yet been made by the IFPI.
The California Labor Commissioner Shaking up the Music Business
The California Labor Commissioner's decision in a court case between a record producer and a band could change how artists, producers and record labels interact, stated The Hollywood Reporter.
The dispute involves producer Steve Lindsay (Guster), trumpeter Chris Botti and money supposedly owed to the musician's one-time personal management firm, the Marie Management Group (MMG).
The firm tried to recoup money from Lindsay, resulting in a hearing about whether the agreements set up for Lindsay went against the Talent Agencies Act (TAA), which entered into the California legislature in 1978 and states that only licensed talent agents can get work for clients.
But the exception to the rule is an exemption introduced in 1982 that applies only to recording contracts, which has meant that the TAA has not previously significantly impacted the music business. The Labor Commissioner just ruled that the exemption does not apply when a manager sets up a deal between an artist and a producer.
When Lindsay was with MMG, he was being handled by Bennett Kaufman, who brought album production opportunities to him. When Lindsay did work for Guster, the producer and band made up a contract directly with each other that did not involve the band's record company Sire Records. The same phenomenon happened when Lindsay worked for Botti, while Botti was on Sony Music.
MMG's argument was that contracts were connected to the production of recordings, so the exemption was relevant. MMG added that to decide anything different would "send shockwaves through the industry and disturb long-held, highly developed rules and territory between managers and agents, not to mention a flurry of new claims by artists or non-artists involved in a recording contract."
The Labor Commissioner disagreed: "Because based on limited legislative history it appears the intent of the recording contract exemption was to exempt the act of negotiating recording contracts between artists and the recording companies. Here the Guster and Botti agreements are agreements made directly between a producer and the artist. In short, the record company is not a party to these contracts. These contracts are essentially contracts between two artists for services. And consequently, we choose not to expand the purview of the Act's exemption to encompass contracts for personal services between artists and producer/artists."
The Labor Commissioner also decided the TAA violation was large enough to warrant voiding the entire management agreement between Lindsay and MMG.