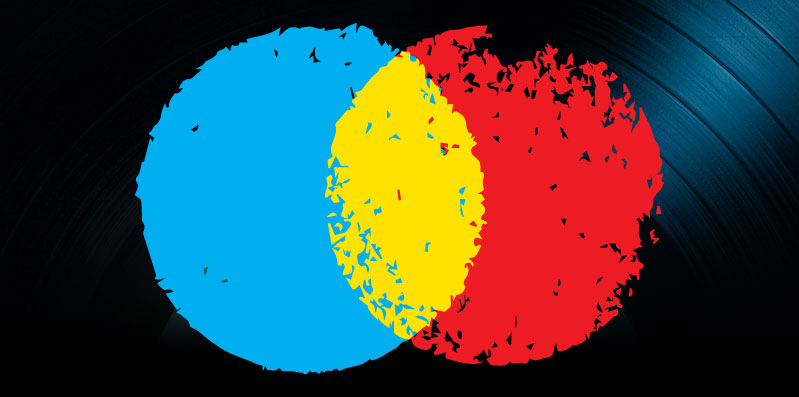 Beats Music, Music Industry Meetup NYC and 2013 Music Sales News, January 19, 2014
Beats revealed the launch date of its new curation-based streaming music service. And Hit Songs Deconstructed and Music Producers Forum announced a new event in New York City for songwriters and producers. Also, Rolling Stone released an infographic summarizing the evolution of the music industry in 2013.
Beats Music Streaming Service Launching January 21
Producer and owner of Beats by Dr. Dre Jimmy Iovine announced the launch of his new streaming subscription music service Beats Music on January 21. According to USA Today, the service will be differentiated from competitors like Spotify, Rhapsody and iTunes Radio by its curation-based model.  
Iovine explained, "Access to music and algorithms aren't enough … Music can fuel your highs and lows, but music doesn't do that with 'Here's 16 million songs and give me your credit card and good luck.' Our service will be of service."
Beats Music provides subscribers with a website with content streamed high-fidelity at a 320 kbps MP3 rate and will be curated by industry tastemakers such as DJs, label executives, magazine editors and others. As an example, if a famous public figure or musician dies, this panel will compile an honorary mixtape. And if a user's tastes veer towards funk or jazz, they will get playlists in this genre compiled by experts sent their way.
Beats Music's chief creative officer Trent Reznor said, "We appreciate the importance of what music is, that it's not just a digital file … Everything that makes it into your line of sight has been blessed by someone deep into music. We're all about trying to be that new trusted source."
Iovine stressed that the service is not free for a reason:  "… With free, you get what you pay for. It's the commercials, it's the wrong song, and it's the wrong sequence. I don't listen to music that way."   
Beats Music will be $10 per month for a subscription, with a flat $15 family plan fee for AT&T customers.
Ryan Aynes, co-founder of music ad firm EDGE Collective said the release of Beats Music and the streaming boom is interesting given the initial resistance to the medium:  "It's a fascinating time for music in general, and a little ironic that streaming almost took the industry down (with Napster's arrival), and now streaming might rebuild it."  
However, Mark Mulligan, co-founder of Midia Consulting said that human-run curation will not be as powerful a feature as the clout that comes with the brand behind the wildly popular Beats headphones:  "This is one of the great new brands of recent years, which they can leverage … While some services might struggle to sign people on at $10 a month, they have the option of, say, bundling a few months of free service with the purchase of new headphones."
When asked whether or not he would use Beats headphones to further the new music service, Iovine said, "Of course, we can do all those things … With the headphones, we hit an emotional chord with hardware. Now it's all about completing a circle and giving people the full experience of music."
Music Industry Meetup NYC Exploring the Creation of Hit Songs
Hit Songs Deconstructed has formed a partnership with Music Producers forum and will together launch the Music Industry Meetup NYC. The event will take place on Thursday, January 23, 2014 and will explore "the craft of writing and producing hit songs for success in today's global music industry. The Meetup will provide a forum for artists to discuss songwriting, arrangement, production and engineering and how it has been affected by modern music trends and technology.
The Music Industry Meetup NYC will be held at the SAE Institute Chelsea Campus at 6:30 p.m. Presentations will be given by songwriter, producer and performer JJ Appleton (Ke$ha, Jamie Cullum, Newton Faulkner, Pete Yorn, Edwin McCain, Sister Hazel, Joan Osborne, Tom Jones), mixing and recording engineer Paul Falcone (Anita Baker, Robin Thicke, Mary J. Blige, Jennifer Hudson) and David Penn, founder of Hit Songs Deconstructed. A networking reception will follow the speaking portion of the evening.  
JJ Appleton, who has been interviewed by Musician Coaching about his experiences in the music industry ("Licensing, Touring, Session Work and Survival") will be presenting on music for advertising, TV and film. He will talk about the creative, technology-based and business skills artists must have in order to build a career as a songwriter, composer, producer and musician in an industry driven by visual media. Appleton will go into detail about topics such as creative collaboration, workflow and business strategies.
Paul Falcone will be discussing the "best practices" for getting the best sound as a mixing and recording engineer, whether in a home studio or elsewhere. He will also talk about DAW mixing vs. traditional analog mixing and when to bring a music project to a large recording studio.
David Penn will be giving tips about writing hit songs as well as sharing information about the techniques and trends behind today's chart-topping singles.
An Overview of 2013 Music Sales
Neilsen and Billboard recently released the report on 2013 music sales, which revealed  that streaming services experienced explosive growth and vinyl was still strong in the marketplace, even though digital downloads took a nosedive. An infographic created by Rolling Stone last week summarized the major music business trends and events of 2013.