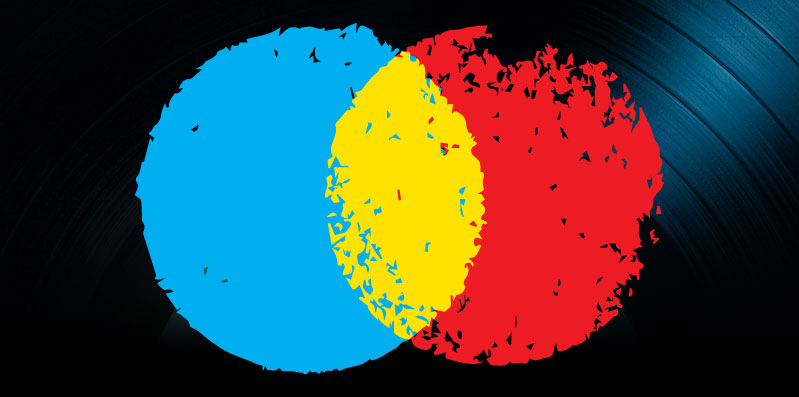 Pandora, Myspace and AutoRip News June 30, 2013
Artists and others within the music industry expressed frustration over Pandora's continued attempts to cut royalty rates. Also, the new Myspace continued to play indie labels' music without permission. And Amazon AutoRip launched in the UK as a way to bring CD and vinyl enthusiasts into the Digital Age.
Did Pandora Trick Artists into Accepting Lower Royalty Rates?
The battle between Pandora and most of the music industry intensified last week as Pink Floyd joined the ranks of artists accusing the service of "deceiving" artists into joining an alleged scheme to cut artist royalties. Band members Roger Waters, David Gilmour and Nick Mason expressed their frustration in a letter published by USA Today, which urged artists and others to join a petition to instead put their support into Web radio.
Some are talking about pulling their music from the service. Pink Floyd members said, "The petition doesn't mention that Pandora is pushing the growth of its business directly at the expense of artists' paychecks … Fine print is one thing. But a musician could read this 'letter of support' a dozen times and hold it up to a funhouse mirror for good measure without realizing she was signing a call to cut her own royalties to pad Pandora's bottom line."
Pandora acquired a traditional FM radio station in South Dakota earlier this month, allegedly in an attempt to lower its content costs. But artists and industry executives claim this move was simply a publicity stunt to show that radio services are required to pay more for songs than terrestrial or satellite radio, according to The Verge.
Pandora must pay a fraction of a penny for each song play or 25% of overall revenues, whichever amount is higher. Because of a decades-old law passed by Congress, a three-member panel sets the amount that Web radio stations pay in order to play music. In 2012, Pandora paid 0.11 cents per stream. Next year, their rate will go up 0.13 cents, then 0.14 cents the following year. The company said that its music costs were equal to over 60% of its total revenue during the 2012 fiscal year. For the quarter ending April 30, 2013, Pandora had sales of $125.5 million, with a net loss of $28 million. Satellite radio stations, including Sirius XM Radio pay 7.5% of revenue and cable TV pays 15 percent.
Publishers and songwriters that do not want their music on Pandora can pull out of their PROs, including BMI, ASCAP and SESAC. Many at the recent annual meeting of the National Music Publishers Association (NMPA) said they are in favor of this option. Publishing company Sony/ATV has already pulled out of the PROs, forcing Pandora to negotiate directly with the publisher.
In a blog post written by David Lowery of Camper Van Beethoven – who has been extremely vocal about the problems with the new music industry – he said that he made only $16.89 for over a million streams of his once-hit song "Low" on Pandora in the last quarter. He pointed out that, for comparison, Sirius XM paid him $181.00 and terrestrial AM/FM radio in the U.S. paid him $1,522.00 for the same number of plays.
He added, "Soon you will be hearing from Pandora how they need Congress to change the way royalties are calculated so that they can pay much much less to songwriters and performers. For you civilians, webcasting rates are 'compulsory' rates. They are set by the government … Further since they are compulsory royalties, artists cannot 'opt out' of a service like Pandora even if they think Pandora doesn't pay them enough. The majority of songwriters have their rates set by the government, too, in the form of the ASCAP and BMI rate courts–a single judge gets to decide the fate of songwriters … This is already a government mandated subsidy from songwriters and artists to Silicon Valley. Pandora wants to make it even worse. (Yet another reason the government needs to get out of the business of setting webcasting rates and let the market sort it out.)"
Pandora's co-founder Tim Westergren spoke out against these accusations, reported Bloomberg Businessweek. He stated that Lowery's math is wrong and that the calculations of blogger Michael Degusta – who showed that Pandora actually paid $1,370 for those one million streams is correct.
Westergren's long blog post on the Pandora website argued that the company is not the "villain" others are claiming it to be and that the real fight is with the Recording Industry Association of America (RIAA):
"The first falsehood being disseminated is that Pandora is seeking to reduce artist royalties by 85%. That is a lie manufactured by the RIAA and promoted by their hired guns to mislead and agitate the artist community. We have never, nor would we ever advocate such a thing. I challenge the RIAA to identify a statement from Pandora that says we seek to reduce royalties by 85 percent. On the contrary, all of the key principals including Cary Sherman (the head of the RIAA) and Mike Huppe (the head of SoundExchange) know that we have been advocating for solutions that would grow total payments to artists."
Westergren said he wants total payments to artists to rise, but that this will not necessarily be accomplished by negotiating higher per-song royalty rates. Pandora does not have total control over royalties. Musicians get paid more if streaming services add more users. And Digital services could aid in the creation of other revenue streams for artists. But Westergren said that the recording industry has to stop preventing progress: "There is a window of opportunity here to create a healthy and sustainable music ecosystem, but that won't happen if the discussion is dominated and controlled by entrenched incumbents."
Pandora and rights holders will be going back into negotiations sometime this summer.
The New Myspace Still Not Playing by the Rules
The new Myspace experienced a successful launch early this month, stated VentureBeat. But while over 16 million people visited the revamped site in its first week and the Myspace iOS app was downloaded 450,000 times, it has continued to play unlicensed music created by a large number of indie artists. It currently does not have deals in place to support playing music from the major indie labels supporting Ani Difranco, Arctic Monkeys, Arcade Fire, Wilco, Tom Waits, Animal Collective, The National and thousands of others represented by the digital rights management group Merlin. Merlin's catalog has a library of over three million tracks from about 20,000 independent labels not attached in any way to one of the three major music labels.
Merlin CEO Charles Caldas revealed, "We do not yet have a deal with Myspace. Our labels' music should not be available on the service … We continue to work to strike an appropriate deal and hope that they will ultimately recognize that our music will be a key factor in their success."
While Myspace CEO Tim Vanderhook confirmed the lack of deals in place, he said the situation is complicated:  "Many artists represented by Merlin labels have territory-specific deals, but many of these same artists are also represented by other distributors who license their content as well. This means that Myspace can—and does—have the right to stream many of the artists under Merlin through agreements with other distributors. The licensing system is complex, and adding to that is the territory-specific layer. If you're streaming from one country and go to another, you might not be able to listen to that same song on Myspace depending on the deal, distributor, or country. But this is why you'll still find certain Merlin-represented tracks on Myspace, especially in the U.S."
The indie labels represented by Merlin make up over 10% of the overall global and U.S. music market and more than 20% of streaming music revenues in 2012. VentureBeat noted that this is probably the same 10-20 percent of the market that will be most important to growing the "up-and-coming" music discovery services. It is this segment of music fans that Myspace will need to lure away from iTunes, Pandora, Spotify and other streaming music competitors.
AutoRip:  Escorting Music Fans into the 21st Century
Amazon launched its "AutoRip" music service last week in the UK in an effort to offer a "gentle bridge" between real and virtual music, according to The Guardian. The service converts CD, vinyl and cassette albums that people have bought from Amazon since 1999 into MP3 files for customers to stream or download.
AutoRip debuted in the U.S. in January and recently released in France, Germany and Italy. Amazon has signed deals with major and indie labels and can now offer more than 350,000 albums through the service. The music can be downloaded as 256Kbps MP3 files or streamed directly from Amazon to computers, smartphones and tablets.
Amazon's vice president for digital music Steve Boom said that customer feedback has been "overwhelmingly positive" in the U.S.:  "It's a simple, easy-to-understand proposition, and it's also been a great introduction for our customers to the digital services that we have to offer."
Amazon is not charging for AutoRip. The company hopes to use the service as an easy introduction to Cloud Player and other digital services for those who still buy their music in physical formats. The British Phonographic Industry (BPI) found that in 2012, 69.6% of full albums sold in the UK were CDs, vinyl and other physical formats vs. 30.4% that were sold as downloads. The singles market was 97.2% digital.
Boom said, "AutoRip is a gentle bridge between two worlds … People can experience digital music while still in the comfort of their existing purchasing behavior … A lot of people still like having that physical product. They like to collect, or they like the album art and liner notes that aren't as good in digital."
AutoRip is competitive with comparable services from Apple and Google:  iTunes Match, which costs money to use and Google Play, which is free. None of the companies have released how many people are paying for their music-in-the-cloud lockers.    
Boom said, the music industry has been backing AutoRip as a way to make good with consumers by offering them digital files for music they have already purchased in physical formats whether then trying to re-sell it to them. And this is also good for artists:  " … AutoRip is adding value back to owning an album. The digital business is very track-focused, and not as much album-focused. Artists like this because it encourages people to buy the whole album."
Boom added that services like AutoRip help acknowledge that music lovers will continue to buy music in many forms:  "There is no indication that access will replace ownership any time soon. Access will become more and more important, ownership will continue to be important, and some people will do both. People listen and enjoy music in a myriad of ways."