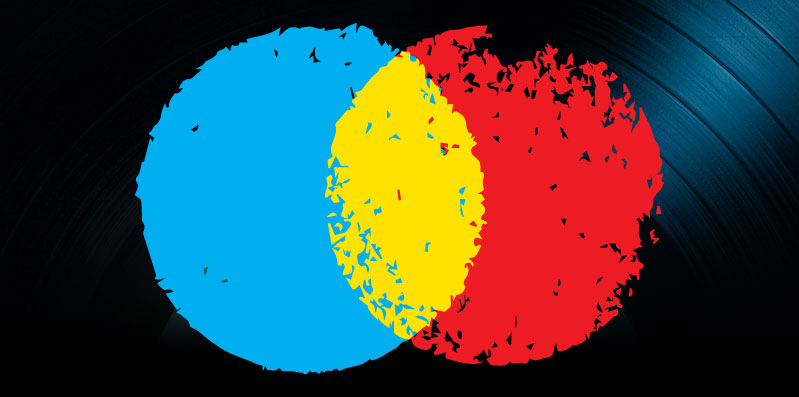 Mobile Music Industry, Online Royalties and Music Publishing News, April 7, 2013
Music industry experts analyzed six significant changes in the mobile music industry market. And music royalties from online services surpassed royalties from radio in the UK. Additionally, YouTube and Universal Music Publishing Group signed a deal that will expand content in over one hundred countries in Europe, Asia and Africa.
Six Signs of Growth in the Mobile Music Industry
Music industry analysts continue to predict explosive growth and change within the digital music arena, as established streaming companies like Spotify and Pandora take hold and enhance their services, and new players enter the marketplace. And as smartphones continue to become a tool for music consumption for more and more fans, music businesses across the board are looking to mobile for opportunities to expand their offerings. An article in Fierce Mobile Content on Wednesday explored six major issues that are affecting mobile music and how they will influence its on-going growth.
Issue #1:  Will Google's size make success in the mobile and streaming market impossible? Google Music already lets music lovers upload 20,000 songs from their music libraries and stream on their smartphones for free. And it has confirmed that it is developing a subscription streaming music service, which, according to consumer analyst at Ovum Mark Little will launch this fall and compete with both Spotify and iTunes.
But Little said Google will hit some road blocks, including concerns over consumer privacy and resistance from labels against licensing their catalogs, thus likely delaying its entry into subscription streaming:  "They won't want another Apple with significant market power and negotiating advantage."
Issue #2:  Will consumers really prefer streaming services over radio? Despite Spotify's rise during the past few years, Pandora is still the leader in the mobile music space. And director of industry analysis at the NPD Group Ben Arnold said its large music offering plus its highly-popular app are what continue to give it 39 percent of usage among Americans between the ages of 13 and 35.
But Arnold said he thinks Spotify's subscription model will overtake Pandora eventually, because music fans no longer feel they need to own their music:  "The model has gone from own to rent." He added that Internet radio is dissatisfying, because consumers want to hear entire albums, not just "hit singles."  
Michael Bebel, head of music at Nokia, did not agree with Arnold based on research. Nokia Music concentrates on curated playlists because, "the highest use case out there was in radio."
Still, which streaming model will ultimately take over remains up for grabs and will depend on where pricing settles and whether users are willing to pay higher subscription fees for high-fidelity music than for lo-fi music.
Issue #3: What will happen with social media? Patrick McMullen, Senior Analyst at social media analysis company Fizziology said that Facebook has significantly contributed to the rise of Spotify. The user experience is enhanced because Facebook users can share the music they are listening to in real time with friends on the social media platform. Rdio offered the same integration into Facebook, but the social aspects of Rdio have not been as high quality as Spotify's, which could hurt Rdio in the long run. Experts agree that any music company that hopes to attract customers going forward will have to consider social media.  
Issue #4:  Are preinstalled music apps the next big thing? Spotify and Pandora have downloadable apps, but other companies have been working with mobile service providers to get their services preinstalled onto devices. Apple's proposed streaming music service could come already installed on iPhones and iPads with a simple software update. And Amazon, with Kindle and a sizable music catalog, might also make streaming music an option on its own platform.
However, Apple and Amazon would have to have a really solid product rather than just relying on their popularity and reputations.
Issue #5:  Will competing companies become partners? Research analyst with HIS Screen Digest's Mobile Intelligence Group Abel Nevarez stated that music services and platform/device manufacturers may forge partnerships in order to ease their entry into the mobile marketplace. And this could help companies better compete with giants like Google. Partnerships have already emerged, like Microsoft Windows Phone and Pandora and Samsung and Universal Music. Even Spotify has partnered with Deutsche Telekom to get its Premium service bundled into users' monthly phone bills.
Other mobile carriers are launching their own streaming music services to distinguish themselves from the competition, like Leap Wireless' Muve Music, which currently has over one million subscribers.   
Issue #6:  What will be the outcome of Apple's price negotiations? Reports have indicated that Apple is negotiating with labels to license music for a potential ad-based streaming service. And Apple is asking for permission to implement a bargain-basement price of six cents per 100 songs streamed – half of Pandora's rate. Spotify reportedly pays 35 cents per 100 songs.
Apple's ad-based service would already have a willing customer base comprised of the hordes of users that have iOS devices and use iTunes desktop application. And Apple users would be more likely than others to download a song on iTunes after listening to it on an ad-based streaming service run by the same company. However, experts continue to agree that Apple could be pushed out of its own game if it continues to pursue licensing rates and terms that are undesirable for artists and labels.
Online Music Royalties Surpassing Radio Royalties in the UK
Royalties coming from digital music services like iTunes and Spotify officially surpassed those earned from royalties in the UK this past week, according to The Inquirer. This growth provides yet another indication that streaming music companies and online music retailers are bringing in significant revenue for the music industry.
An analysis conducted by PRS for Music showed that music royalty revenue rose by 32.2 percent last year, from 2011. Additionally, the study revealed that the increase in royalty revenues from online services was higher than in any other area. Radio only grew 3.1 percent in 2012.   
CEO of PRS for Music Robert Ashcroft said that online music services are definitely growing into a huge money maker for the industry overall and are helping in the fight against piracy:  "Copyright remains fundamental to the continued success of our members both at home and abroad, while the ever-increasing importance of licensed online services such as iTunes and Spotify underlines the value of music to the Internet economy."
PRS for Music did, however find that, despite overtaking radio, royalties from online music sources are still below those coming from all broadcast media.
YouTube, Universal Music Expanding Video Offerings to 127 Countries
YouTube and the Universal Music Publishing Group (UMPG) struck up a deal that will expand the offering of Anglo-American content to 127 countries in Europe, Asia and Africa. The deal includes all videos that feature music, plus user-generated content, said Billboard Biz.
The deal was enabled by UMPG's pan-European licensing agreement with the Society of Authors, Composers and Publishers of Music (SACEM). It is to be called the "Direct Administration and Licensing (DEAL). Songwriters and composers attached to European societies other than UMPG will have to follow their own licensing agreements.  
Spokespeople for DEAL said the new agreement will help with transparency, coordination and data sharing between YouTube and UMPG and give artists and rights holders a fairer share of YouTube revenues.   
Zach Horowitz, UMPG chairman and CEO stated, "The digital market can only flourish if creators receive fair remuneration delivered through efficient and innovative licensing solutions."
SACEM CEO Jean- Noël Tronc added, "SACEM is proud to be the first authors' society in the world to have signed an agreement of this scale with YouTube, the world's leading digital platform of music videos … This contract bears witness to our commitment to increasing both the visibility of works and the remuneration of our members with a major partner, YouTube, the number one vector for discovering works on the Internet."