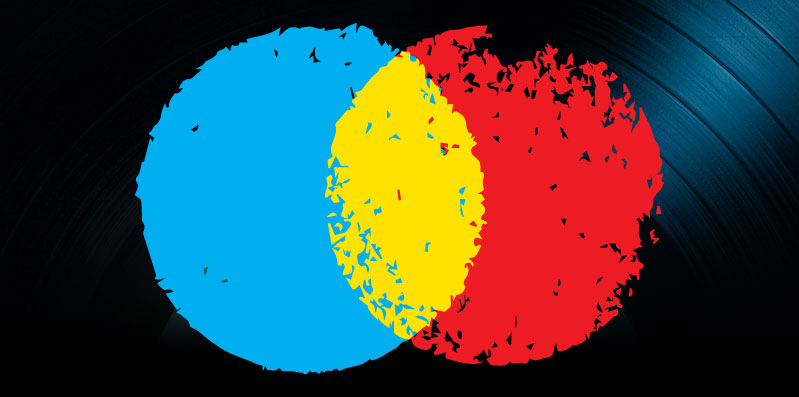 Japanese Music Industry, RIAA Album Certification and New Music Business News July 7, 2013
Studies showed that Japan's music market could eventually become the most valuable in the world. Also, the RIAA's revised its album sales certification policies to fit the changing digital landscape. And an industry analyst explored the 10 music innovations that have changed the way music is made, marketed and enjoyed by fans.
Why is Japan's Music Industry Flourishing?
The International Federation of the Phonographic Industry (IFPI) recently released a report revealing that Japan is close behind the United States and could overtake it as the most valuable music market on the planet. And experts have been wondering how people in a country that is only 41 percent the size of the U.S. in terms of population could possibly spend as much or more on music.
Evolver.fm asked former VJ and current 17-year veteran executive for MTV Japan Alan Swarts what might be contributing to Japan's music sales explosion, and he offered up five possible reasons as well as his opinion on whether or not the country can actually continue to grow within the music sector.
Reason #1:  Almost everything is more expensive in Japan. The price of CD albums averages out at the equivalent of $30. And the same is true of digital tracks. Songs on iTunes are around $2.50 there, and Japan sells a lot of them. Because the price of physical and digital products are very high compared to the rest of the world, Japan's music market big and also very expensive.
Reason #2:  CD prices are fixed in Japan. The prices of CDs has been the same for a decade or more, even though releases now contain bonus content like DVDs and enhanced photo booklets, which make them more valuable to customers. Additionally, prices for music products are legally protected from being discounted, with prices printed directly onto the CD cases, preventing price wars and major retailers from using deeply-discounted CDs to draw in business.
Reason #3:  Japan's fanatic collectors, which "inflate the market." A lot of CDs offer bonuses, like DVDs, etc. Artists with a huge following (boy bands, female pop stars and K-pop groups) will often release multiple versions of the same album – i.e., a CD with a DVD of a concert, a CD with a DVD of music videos and behind-the-scenes footage, a CD with a 40-page photo booklet – in Japan to satisfy those looking to complete their collections. When each of these versions costs $30 or more, the sales figures start to add up.
For example, the most popular K-pop group in Japan, TVXQ release three versions of its 2013 album Time as well as of its 2011 album Tone. And girl group AKB48 had the top-five highest-selling singles of 2012. The group innovated by offering recorded music as well as currency for additional experiences, such as entry tickets for artist meet-and-greets, voting tickets for fan contests, etc.
However, Swarts said the Recording Industry Association of Japan needs to be concerned about the future, because the current size of the market is the result of a handful of acts with particularly obsessive fans. The market could shrink when these acts fall out of favor and value-added CDs stop being as popular.
Reason #4:  The illegal download revolution brought on by Napster, etc. did not affect Japan. Japanese youth never latched onto the Napster or Bit Torrent movement, either because Japanese people are generally honest or the preferred method of Internet surfing has always been mobile phone, which largely prohibits file sharing. Illegal downloading did not cripple the music market in Japan like it did in the rest of the world, and people in that country still buy or rent music from legitimate sources at full price. However, experts are concerned about what might happen to feature phone download businesses as everyone starts using smartphones. Smartphone music downloads are not growing as quickly as they once grew.
Reason #5:  Physical products are still on top, because the digital revolution is really just beginning. The "conspiracy theory" among many analysts is that Japanese record labels did not want the digital music market to develop, because it would infringe upon their money-making physical market. Mobile sites selling $4 singles was fine, but letting iTunes, etc. build music libraries that compete with those of physical retailers was not.
Even though iTunes came to Japan in 2005, Sony Music Japan did not license its Japanese catalog to Apple until 2012. So, iTunes Japan was missing most of the Japanese music scene for seven years.  
Subscription services are likely to experience similar challenges making it in Japan. And many are already trying. Sony's Music Unlimited launched with a huge international catalog that included Sony Japan's music but nothing from the biggest Japanese major label Avex, which now has its own music/movie streaming service called Uula (which has none of Sony Japan's music). And even more Japanese streaming services are offering very small music libraries and refuse to blend in order to expand. The result is, there is no digital service in Japan comprehensive enough to lure music fans away from CDs.
The latest push by Japan is to export music from its indigent artists to the rest of the world, which many believe is critical in order for Japanese musicians and labels to survive.
Jay-Z's New Album Prompting RIAA to Change Certification Rules
The Recording Industry Association of America (RIAA) revised one of its certified gold and platinum rules in order to fit the changing music industry. The association will now allow giveaways to count toward gold and platinum certification. According to Rolling Stone, the change was sparked partially in response to Jay-Z's Magna Carta Holy Grail album, which released to one million Samsung users as a download and to the larger population today.
Prior to this policy change, the RIAA waited 30 days to count digital sales toward certification. The RIAA's Liz Kennedy said the music industry needs to continue to evolve:  "Not only do we believe it's sensible and logical to align digital album rules with those we have maintained for digital singles since the program's inception, we also consider today's move in line with our larger efforts to modernize the G&P Program to reflect the new music marketplace …  The reality is that how fans consume music is changing, the music business is changing as labels and artists partner with a breathtaking array of new technology services, and the industry's premier award recognizing artists' commercial achievement should similarly keep pace."
The ruling will not change Billboard's decision not to count Jay-Z's Samsung downloads towards his first-week sales for the album charts.
10 Innovations that Forever Changed the Music Business
As technology has made music increasingly easier to make and market, many artists have forgotten the inventions that have enabled them. David Tanklefsky of Green-Label.com, a website for creative professionals outlined the 10 tools that have most significantly changed the way music is made, marketed and heard by fans.
#1:  The "game-changing" Sony Walkman. For over 50 years, people had been purchasing music almost exclusively on vinyl. The only choice for "mobile" music prior to the Walkman's release in 1979 was the radio. The Walkman allowed music lovers to finally hear their own music libraries (cassettes) on the go and paved the way for the CD Walkman, mp3 players and eventually iPods.
#2:  CDs. While many local music stores have shut down, CD sales peaked in 2007, with 200 billion sold worldwide. They were the first format that allowed listeners to toggle between songs, skip tracks they didn't like and "shuffle" tunes. The CD changed the album format, in great part because it offered the first alternative to listening to albums in a linear format.
#3:  Napster initially started in the spirit of making rare, independent music almost instantly available to everyone with an Internet connection. Of course, it also made major-label music illegally available through peer-to-peer file sharing. While there were other file-sharing sites prior to Napster, no others were able to reach as many listeners. Big acts like Metallica and Dr. Dre filed huge anti-piracy lawsuits against Napster, while smaller bands like Dispatch happily used the service to spread their music and build a huge fan base. Napster is often credited with officially starting the music industry's Digital Revolution and helping smaller bands with little radio play and no major label support find, in many cases, huge audiences.
#4:  iTunes is the "undisputed champion of online music now has over 500 million customers worldwide. For reference, the U.S. population is about 315 million. The music store was the first to find a way to popularize and monetize online music, with fair prices of 99-cents per song/$10 per album as well as responsible digital rights management. And of course, it eventually branched out into other forms of media, like television, films and podcasts. And it has caused a cultural shift away from physical music products:  When iTunes premiered in 2003, physical record sales were $11.8 billion; by 2009, that number was almost cut in half.
#5:  Online streaming. Rhapsody was the first online streaming music service and the first to get music labels to sign licensing deals that covered on-demand streaming. Now, Spotify adheres to a similar streaming method and runs a free ad-based online version and a monthly-pay mobile service. Jeff Price, former CEO and co-founder of TuneCore recently wrote, "Music fans are rapidly shifting from buying pre-recorded music to listening to someone else's music collection via on-demand streams." And he also quoted a 2011 Pew Research Center report that showed Americans are listening more to online outlets than AM/FM radio for the first time ever.
#6:  Pro Tools. Making a record was not a possibility for emerging artists before Pro Tools and other online recording programs, because studio time for tracking, mixing and mastering was often in the five-figure range without marketing and distribution costs. Now, a laptop and a decent mic can help artists create a decent-, if not great-sounding recording.
#7:  Multi-track recording. Ross Snyder created the first 8-track machine in the 1950s and sold it so guitarist Les Paul, who was the first to use multi-tracking (recording separate instruments at separate times). Multi-track recording had completely expanded the limits of the recording studio by the '60s. Phil Spector, Motown hits and Beatles producer George Martin all brought multi-tracking into the mainstream and completely changed the way music was recorded and heard.
#8:  Crowdfunding recently helped artists eliminate the "middle man" and go directly to fans, friends and others to help them get their projects off the ground. Sites like Kickstarter, Indie GoGo and Pledge Music appeal to rabid fans and allow them to contribute to their favorite artists' success in exchange for creative incentives and experiences like free music, meet-and-greets with the band, private concerts, personal calls from artists, etc.
#9:  Social media has helped artists market themselves efficiently without the need for expensive publicists and other services and in many cases in more personal ways. Musicians can connect directly and personally with fans through Twitter, Facebook and other sites and update them about upcoming projects, music videos and shows.
#10:  The iPod. While there have been other options for those that wanted to listen to digital music files "on the road," the iPod has arguably been the most embraced. Even as some listeners shift to smartphones, the iPod continues to be a popular option.