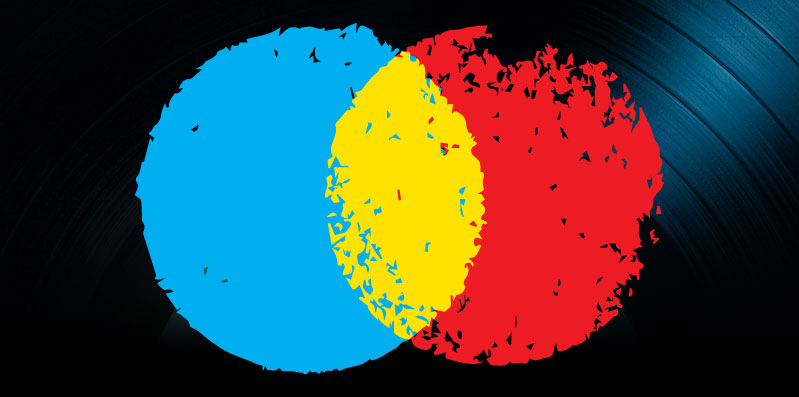 iRadio, Live Music and Twitter Music News April 14, 2013
Apple said it could be close to securing licensing with Warner Music and Universal Music Group for its iRadio service. Also, Texas lawmakers announced they will be pursuing a bill to give tax breaks to live music venues. And Twitter Music launched via invite-only.
iRadio Charming Major Labels
Apple sources confirmed the company has almost procured cut-rate licensing deals for iRadio with major labels Warner Music and Universal, according to news site Market Buzz Media.
For the past few months, Apple has been trying to get major music labels on board with its new streaming music service in order to get iRadio up and running in Summer 2013. If the deal goes Apple's way, the company will pay half of Pandora's per-stream rate. However, the licensing terms could also bring new revenue streams for publishers and artists by providing a way for customers to purchase a song heard via iRadio instantly from iTunes. iRadio will come with a suite of specialized features and be bundled with iTunes. It will be accessible via mobile devices and operate like Pandora, with no on-demand listening.
The competition in the streaming music space has been building heavily in recent months, with Spotify enhancing its free and paid subscription services and Google on the brink of releasing its own on-demand service via YouTube for mobile devices and desktop computers.
Even if Apple snags Universal and Warner for iRadio, it will still need to lure Sony Music Group and other music publishers in order to create a viable service. If the company can get licensing deals in place, it will release iRadio in the U.S. and 12 other regions, including Japan, Germany, the UK, Australia and France.
Will Proposed Texas Bills Inject More Money into the Music Business?
Three new bills introduced by Texas lawmakers could provide tax breaks for venues across the state and potentially spur growth within the live music industry, said an article in the San Antonio Business Journal.
Senate Bill 1498 and SB 1179, proposed by State Senator Robert Deuell, and House Bill 3095, introduced by State Representative Mark Strama would give club, dance hall, restaurant and bar owners offering live music some financial relief from startup costs, high taxes and music copyright fees. If passed, they could set a precedent for other cities and states across the country for which live music is key to a thriving Arts culture.
The bills' intent would be to cut the Texas Alcoholic Beverage Commission tax on alcohol sales by 50 percent for venues that offer up live music four or more times per week. They would also exempt certain venues from paying sales tax on music-performance-related items, including sound, lighting, labor and equipment.
Terry Lickona, producer of PBS's acclaimed program Austin City Limits said, "The bills aim to create an incentive for venues to book more live music, thus contributing to the economy and culture of Texas."  
The new legislation could also inject new money into the economy by increasing sales of sound and lighting equipment and creating new jobs in live music production. This could generate new sources of income for musicians and music businesses to offset the contraction of the recording industry, which has decreased by 60 percent since 1999.
Statistics have shown that live shows have become the biggest money maker for musicians and others within the music industry. These bills represent the first initiative to offer incentives to businesses that offer live music.
Twitter Music Launched, not Yet Live
Twitter launched music.twitter.com this past week as an invite-only service, stated Billboard.biz. It will be offered to a few "influencers," including Ryan Seacrest before being opened up to the public next week.
A tweet confirmed that the app "shows what artists are trending, also has up and coming artists." The site currently has a simple sign-in page with the #music hashtag. Sources have indicated that the application will track user listening habits and post them automatically to Twitter, plus give users a method to share music with friends and other social media networks.
Experts that have analyzed the website's code said the service will also offer "following" and "tweeting" options and will be fully integratable with popular music services Spotify, Rdio, iTunes, SOundcloud, VEVO and YouTube. Twitter Music will also provide access to artist biographies, music charts, live show schedules and song purchase links.
Twitter confirmed on Thursday that it had acquired the San Francisco music startup We Are Hunted, which tracks popular songs across online networks, in order to enhance its music platform. The We Are Hunted website announced,  "While we are shutting down wearehunted.com, we will continue to create services that will delight you, as part of the Twitter team … Artists turn to Twitter first to connect with fans, and people share and discover new songs and albums every day. We can't wait to share what we've been working on at Twitter."
As noted by Billboard, successful music networks typically provide two elements:  "an active and engaged community;" "an element of curation." While Twitter has proved it provides a forum for a huge number of music fans, its ability to curate music remains to be seen. And We Are Hunted, which is accessible via Spotify, has, up until this point been just an under-managed tool with no significant community. However, the We Are Hunted framework could offer Twitter the music curation capabilities it needs.  
The Twitter platform currently has over 200 million active users and 500 million registered users globally.