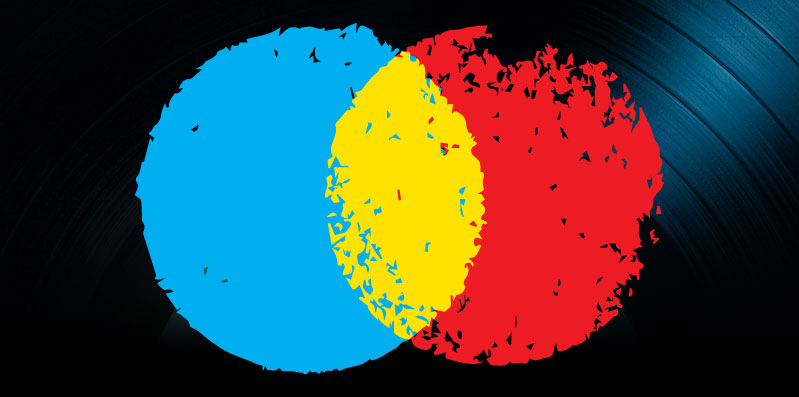 Rhapsody, A2IM and Billy Corgan News, March 24, 2012
Two industry leaders shared their perceptions about the realities of making a living in music this past week as the founder of Rhapsody claimed the cost of music piracy has been overblown since the late '90s, and the head of A2IM as well as other industry leaders laid out the many reasons artists should be diversifying their income at SXSW. Also, experienced artist Billy Corgan talked about why an industry-wide obsession with fame is ruining music.
Piracy is an Exaggerated Threat, According to Rob Reid
Rob Reid, inventor of the first paid music streaming service Rhapsody outlined what he believes to be the real impact of piracy on the music industry in a short speech at TED 2012, a gathering for political and business leaders. And according to him, piracy's effects have been neither as great nor as negative as other experts have claimed. He expounded upon his analysis in interviews with trade publication Ars Technica and PC World.
Reid stated that the figures that have been presented and pushed at politicians in an effort to get them to pass laws that would protect artists and other creators from having their works stolen have been over dramatized and were initially based on poorly-constructed conjecture. As he told Ars Technica, it was the stubbornness of the music industry itself that inadvertently welcomed piracy and allowed it to take over. Rhapsody was the first music service to sign up all (at the time) five major labels, but this did not happen until 2002 – years after digital music had taken root: "By refusing to sell their music online for years, the labels gave piracy a monopoly on all of the great things that the Internet can enable for music lovers … This meant that hundreds of millions of people discovered music downloads through pirate services, so piracy was utterly entrenched by the time we were finally allowed to compete with it."
And Reid added, "In embargoing their music from legal services, and greeting almost every element of today's online music experience with lawsuits – not just MP3 players, but locker services, interactive radio services, and much more – the labels gave piracy a half-decade monopoly on awesomeness." He went onto say that he thinks the music industry would currently have close to double its revenues in the U.S. if it had not "blasted itself in the foot, shin, hip, torso, and chest" by denying that consumers were embracing the Digital Age.
At TED, Reid laid out his theory "Copyright Math," which is the term he uses to explain the often confusing and intangible numbers cited by the two major organizations within the entertainment industry – the Motion Picture Association of America (MPAA) and the Recording Industry Association of America (RIAA) – in an effort to get others to rally against piracy. And it is these numbers that have been used to justify a number of policies, including the recently-proposed SOPA bill.
What are these numbers? The RIAA regularly claims that $150,000 in revenue is lost for every illegal song copy. But as Reid pointed out, if this is true, an iPod could hold as much as $8 billion in illegal music. And the MPAA has presented similar numbers, stating that film piracy costs the economy more than $58 billion each year and has brought about the loss of 370,000+ jobs in the U.S. Reid stated that real numbers point to the reality that the film industry's profitability has not dropped in the past decade. And music industry revenue has decreased since 2000, but not by anywhere close to the $58 billion that has been declared.
While Reid slammed many organizations in the music industry for misrepresenting the reality of music piracy, he agreed it is still an on-going problem. And he presented some constructive suggestions to PC World regarding how the RIAA and other groups could help curb digital theft:  "I think the right answer is that there is nothing you can do to enforce prohibition in any area. The only solution is to make legal services so compelling that it is ludicrous to do it any other way."
And he pointed to services like Spotify, which he stated will be the way to take the pain out of acquiring music legally:  "Any real music lover will appreciate Spotify:  They can sample songs and taste different genres … They would never choose a cumbersome, download-one-song-after-another trench warfare approach over Spotify. It's a simple interface, click and play, with immediate access. That's how you fight piracy."
 For Artists in 2012, Diversification is Key
Rich Bengloff, head of the indie label trade group the American Association of Independent Music (A2IM) declared that the modern music industry is about "micro-pennies" at SXSW last week. And according to a blog post in the Los Angeles Times music blog "Pop and Hiss," the phrase struck a particular chord with the 2,000 artists and professionals attempting to get noticed at the 2012 conference in Austin.
As Bengloff declared, "Access and getting noticed is harder because everyone has access." Even artists with the support of major labels are finding it harder and harder each year to get noticed at increasingly-glutted festivals and conferences. For example, Warner Music Group-signed LP, a new folk/rock artist had a team of label representatives handing out CD samplers. Still, despite having support by one of the world's biggest corporations, she did not seem to have an advantage over even unsigned acts and played a short set on a small stage.
And Bengloff said this is because "you're not going to make a living" anymore in the music business if you just focus on the three previously-standard streams of income:  touring;  albums and merchandise:  "You need to be much more diversified."
And many artists of all sizes are already thinking outside traditional business models.  Experimental electronic musician and indie label head Nicolas Jaar debuted his "Prism" – a tiny box that holds up to a 12-song album and retails for $40. It charges via USB port on a computer and has two headphone jacks, which as Jaar said, encourages fans to share their music with others (which in turn helps artists increase their fan bases):  "The point is that you're listening to the music, and if you're listening to it alone, then someone is missing."
And many experts note that as music gets more accessible (and more digital with the development of more sophisticated hard drives and cloud services), making an emotional connection with fans and selling real products has become difficult. Alex Asseily, founder of the audio company Jawbone pointed out, "What is the equivalent of a cheer, a scream, on a computer? Those moments when you have those emotions, that's what you can monetize."
However, Bengloff and others note that earning a livable income has become particularly challenging for artists in the Digital Age, the Digital Age has also brought about many more ways for artists to make money. At SXSW, the artist lobbying group The Future of Music Coalition unveiled the results of its two-year study about how artists make money, which uncovered 42 different revenue streams available to musicians. Over 5,000 musicians participated in the study, and nine provided detailed financials from careers spanning anywhere from four, to 12 years. The research revealed that no single artist is using all these 42 (and that not all have access to all 42), but there are this many. For example, a classical artist may only be able to leverage two or three streams, while a singer/songwriter could get a tangible benefit out of 25.
What are these streams? Obviously, there is still merch, concert ticket sales or, with symphony musicians, gainful employment. However, money can also be made from teaching, speaking engagements, fan funding, acting, persona licensing, session musician work, YouTube partnerships and many national and international publishers. The average artist income was determined to be just over $55,000 per year. The Future of Music Coalition will continue to collect data in the coming years in hopes of providing some real, artist-centric data for policy makers to go alongside the industry/business data that has been brought forward by groups like A2IM and the RIAA. Project architect Jean Cook said, "[Policy makers] come to us and say, 'We're hearing this from the RIAA, but what are you hearing from musicians?' It's a big data gap."
Billy Corgan:  Being Famous is a Dangerous Goal
Billy Corgan shared his thoughts about the real price of fame within the current music industry in a one-on-one conversation entitled "The End of Business As Usual" with author Brian Solis last week at SXSW. As outlined in a post on Billboard.biz, the Smashing Pumpkin's leader declared his place in music history and highlighted what he believes to be a shallow rising class of new artists.
Corgan is currently in the midst of recording his self-released album Teargarden by Kaleidyscope, a 44-track record that will be released serially. While talking with Solis, he revealed his belief that the quality of Alternative Rock has declined, and YouTube and other online venues for artists cannot be trusted. He also outlined the intense struggles artists need to go through today just to get a few people to hear them. As he said, if he was an artist just coming up today, he might have to set himself on fire on YouTube just to get noticed. And because of the industry's obsession with the power of fame and a de-emphasis on talent, that might still not be enough, because artists are being sent flawed messages about success:  "[Artists that break through now] have grown up thinking that being famous is the goal, not to be respected – not to be dangerous … [once you make that deal] you're just the fresh stripper."
While he had harsh words for the industry of the 2000s, he admitted that the system was not perfect when he was first getting into music:  "I knew I was being exploited, but there was a Faustian bargain to be made." And he had some kind words for Lana Del Rey, as he feels she "crashed and burned" on Saturday Night Live because she was not experienced enough as a performer to handle the fame that was forced on her by her label:  "She wasn't ready for it."
The theme of Corgan's discussion was that both musicians and technology are perpetuating the idea that fame, not artistry is the goal and the ultimate measure of success:  "Don't call it rock and roll. I was part of a generation that changed the world – and it was taken over by poseurs."