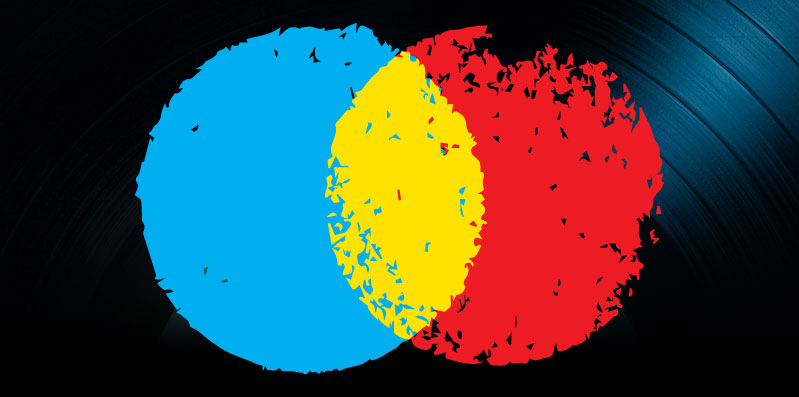 New Music Business, Nielsen and Midem News, December 22, 2012
Last week, Variety laid out the impact of some of the key music industry events of 2012. Also, Nielsen announced it would be acquiring Arbitron to help better track the performance of radio and streaming services. Also, The Next Web announced the 30 music startups that will be at this year's Midem conference that could be making an impact on the business in 2013.  
The Year in Music, 2012
2012 was another year for huge change in the new music business, according to an article in Variety. Large music companies consolidated, digital distribution and streaming exploded, and people flocked to court and Congress.  
One of the biggest events in music was the further consolidation of the major record labels. The auction process alone took almost a year, but Citigroup finally sold EMI Music's publishing side to Sony/ATV in July for $2.1 billion and the recorded music half to Universal Music Group (UMG) for $1.9 billion in September. Universal's absorption of the label was the first major music merger since Sony took BMG in 2004. EMI will continue to be run as an entity separate from UMG, run by former co-chairman/COO of Columbia Records, Steve Barnett. And Martin Bandier, former EMI Publishing head will move to Sony/ATV and continue to run the new entity that still houses the copyrights for huge artists like the Beatles and Taylor Swift.    
Warner Music Group (WMG)'s reorganization this past year represented another major shift in the industry. Ex-CEO Edgar Bronfman, Jr. who orchestrated the label's purchase from Time Warner in 2004 stepped down, and Stephen Cooper took over. And in November, WMG was rearranged into three different factions, with Warner/Chappell Music chairman-CEO Cameron Strang taking over publishing and the recorded music division. Earlier this month, he also took over Warner Bros. Records when Todd Moscowitz resigned.  
Another industry change that made waves in 2012 was the unexpected "For Sale" sign put on Anschutz Entertainment Group (AEG), held by Denver billionaire Philip Anschutz. The sports and entertainment entity owns professional teams like the Los Angeles Lakers, Kings and Galaxy and many venues, such as Staples Center and other L.A. Live properties. AEG Live holds Goldenvoice and pushes the yearly Coachella festival, Stagecoach and other music events that earn big bucks for musicians, labels and other companies alike. AEG is the second-biggest live events company, next to Live Nation entertainment and is predicted to be sold for anywhere between $8 billion and $12 billion. The sale is expected to make major waves in the already very competitive concert market.   
Internet radio royalties were also big news of 2012. Pandora continued to push for Congress to pass the Internet Radio Fairness Act in order to decrease licensing royalties for Web radio. Pandora joined ClearChannel (operator of iHeartRadio) at a House hearing in favor of the bill in November. Pandora is also trying to get its listeners to write to their congressman in support of the company's suit against ASCAP, filed in November. Of course, artists, music publishers and labels pushed from the other side to keep current Web rates and also to get royalties for their plays on traditional radio. ClearChannel made news when it agreed to individual revenue-sharing deals with some indie labels, including Big Machine, Glassnote and Naxos, which started a new war that will likely be a major focus of 2013.     
EMI's Capitol Records filed a lawsuit in January against the Massachusetts-based company ReDigi over whether or not digital music files could be sold as "used." The case is still pending, but Capitol says the company is just a hotbed for copyright infringement, completely based on unauthorized music copying. If the case comes out in support of ReDigi, it could set a precedent that would impact labels negatively; they would get no revenue from these re-sold products.
UMG v. Aftermath Records was another huge court case in 2012. The suit was filed by Eminem's early-career producers and sued over royalties for downloads and ringtones. In September 2010, an appellate court ruled that royalties for downloads and ringtones should be set at a higher rate granted for licenses and not as "sales." The ruling has already been used as precedent in over 12 class action suit and individual suits filed against UMG and other major labels by artists like James Taylor and Kenny Rogers as heritage acts try to get higher digital royalty payments. Whether or not the landmark Eminem case will offer any help for artists going forward or will just produce more lawsuits by other artists will likely continue to be decided in the coming years.
The RIAA revealed that digital shipment of music had hit 50% of the market in 2011, for the first time in history. And this brought about new and unexpected partnerships this past year. UMG sold Fontana Distribution to digital wholesaler INgrooves in March, and the company became a full-service digital and physical distributor. At the same time, Orchard and Ioda merged. 2013 will likely see many new partnerships as similar companies join forces.
Spotify is now worth $3 billion, and 2012 was a big year for its growth. It got $100 million in new money from companies like Coca-Cola, Goldman Sacchs and Fidelity Investments in November. And in early December it hit 20 million users and 5 million paid subscribers (1 million in the U.S.). Critics are not convinced that a business based on 25% paid subscribers will work long term for a company that gets most of its users through its free, ad-supported arm. But others feel that streaming music is still establishing itself as a real force in the industry.
Electronic dance music (EDM) continued to be a huge money maker in the live sector last year. "Mega-raves" drew hordes of fans to huge outdoor venues in the U.S. and overseas. And the music business seems to have caught on. Live Nation purchased British EDM promoter Cream Holdings in May and L.A.-based Hard Events in June. But Insomniac Events' Pasquale Rotella and Go Ventures ' Reza Gerami, promoters in charge of Electric Daisy Carnival and Together as One got indicted in March in a bribery and embezzlement case that also involved Los Angeles Coliseum and officials there. Although no decisions have been made, the dance music business has shifted cities in recent months, from L.A. to Las Vegas.  
Will Nielsen Reignite Radio?
Nielsen announced on December 18 that it would be acquiring the major radio ratings company Arbitron, including all the outstanding common stock for $48/share. The sale has already been approved by the boards of both sides.
Nielsen CEO David Calhoun explained, "U.S. consumers spend almost two hours a day with radio. It is and will continue to be a vibrant and important advertising medium … Arbitron will help Nielsen better solve for unmeasured areas of media consumption, including streaming audio and out-of-home. The high level of engagement with radio and TV among rapidly growing multicultural audiences makes this central to Nielsen's priorities."
Nielsen will use Arbitron's asset to grow its "Watch" segment's audience. Nielsen President of Global Media Products and Advertiser Solutions said, "These integrated, innovative capabilities will enable broader measurement of consumer media behavior in more markets around the world … We will also bring local clients greater visibility to empower more precise advertising placement and campaign effectiveness."  
William T. Kerr, President/CEO of Arbitron agreed that the merger would provide more insight about listening behaviors and potentially help turn radio into an even more powerful medium than it already is:  "Radio reaches more than 92 percent of all American teens and adults because they love to listen to music, talk, news and information while at home, at work and in their cars … By combining Nielsen's global capabilities and scale with Arbitron's unique radio measurement and listening information, advertisers and media clients will have better insights into consumer behavior and the return on marketing investments."
30 Influential Music Startups to Descend on Midem
The annual Midem conference will take place in January in Cannes, France and will be attended by even more innovative tech startups than ever before, according to a piece in The Next Web. The conference has been steadily growing over the years into a major event for music technologists. This year's Midemlab competition, a competition for startups and apps developers that showcases "the most innovative startups operating in the entertainment field and proposing the latest digital innovations that help music executives, artists and brands to engage and monetize audiences" features 30 finalists. Midemlab highlights the most game-changing technological solutions to major music business problems, including artist-fan engagement and new revenue streams.
2012 winners included radio discovery app MPme, video stream service Crowdsuft and the guitar tutor game Wildchords.
This year's 30 nominees are broken down into three categories:  "Music Discovery, Recommendation and Creation;" "Marketing and Social Engagement;" "Direct to Consumer Sales and Content Monetization."
Midem takes place January 26-29, 2013.