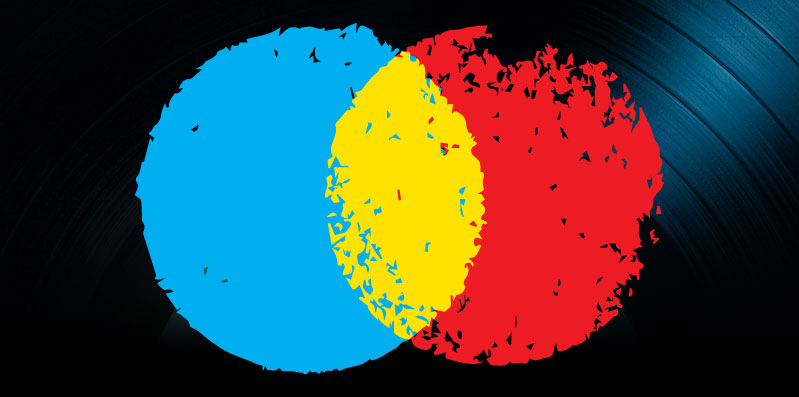 Music Metrics, How Music Works and Streaming Music News, October 6, 2012
Last week, experts and artists alike analyzed the new music business and discussed methods for surviving in it as New York Magazine presented a breakdown of pop music's new metrics, and industry veteran David Byrne released his new book outlining where the music business is headed and how all musicians can take charge of their own careers. Also, Rdio introduced its new Artist Program, which helps artists maximize earnings from streaming digital music.
Do the Music Industry's Old Metrics Matter?
There is a new math attached to Top 40 music in the Digital Age, according to an article in New York Magazine. And artists need to start coming to terms with reality, change their goals and define and manage their careers very differently.
One of the biggest signs of change is that the record for the #1 album that sold the least number of copies (since 1991 and the SoundScan era) was broken three times in the first part of 2011. Previously, it had only been broken three times in 16 years. Still, since 2008, there have been 66 #1 songs, and just six artists have been responsible for half of those:  Katy Perry; Adele; The Black Eyed Peas; Rihanna; Flo Rida; Lady Gaga. 1986 saw 31 #1 songs created by 29 different artists. But in the new music industry, "new" is not always better, as this piece pointed out. Catalog albums – those that are over 18 months past their release date – outsold brand new ones in 2012 for the first time in history.
Despite lower album sales numbers overall, stadium-oriented acts like Radiohead are no longer the only ones filling giant venues like Madison Square Garden. Artists that would have been considered small and indie in previous years, like Phoenix, Interpol and The Black Keys have all sold out The Garden and other huge performance spaces, in large part due to their abilities to build up a following of anywhere from hundreds of thousands of fans, to millions of fans on social media sites like Facebook and Twitter.      
As the article also highlights, in the new "rock star economy," while there is money to be had by everyone from DIY artists, to major label acts, income varies wildly between those groups. The average five-piece DIY band that is making an album every five years pulls in just under $11,000 annually per member. A Pitchfork-beloved indie label four-piece group earns about $126,000 per member per year. And a major label act, as big or bigger than Beyonce, can expect to pull in a total of almost 33 million.
How Music Works:  How to Be a Musician and an Entrepreneur
Where is the music business headed, and how can artists make a living and create great art within the space? These are questions industry veteran, musician, writer and entrepreneur David Byrne asks and attempts to answer in his new book How Music Works.  
In his latest tome, Byrne tackles the concepts behind making music in the current world for the first time, focusing on the future rather than the past and revolving around his own personal business dealings and experiences, which he presents in pie charts and real stats. He told Wired, "I want folks to see the fairly simple math that pushes us towards making certain musical and career decisions … The book is about how myriad external factors influence the music itself, and money is one of those factors."
The book is also a way for Byrne to help other artists see an example in someone who has been making his own way in music for a long time and help them make some better sense of the music world. In a universe where everyone is now being forced to take charge of their own careers, he feels his story – full of successes and also, as he admits, some failures – can provide some insight into how decisions all musicians make shape their careers:  "I also thought that by being transparent and using my own experience as an example, I could let other musicians see what their options are – and how their decisions might pan out … It's all very confusing until you bring it down to what exactly one makes on a record for a year's worth of work. Then it hits home, and the reader can sense what it takes for a musician to survive."
In large part because most other artists – especially not those at Byrne's stage in his career – have ever been upfront about their incomes, How Music Works breaks new ground. He felt that presenting the realities of his earnings – despite the fact that it made his business managers uneasy – was important to creating an honest depiction of the landscape for others.
The book also goes beyond just business aspects and outlines what Byrne feels to be some of the most exciting movements in music outside the U.S., further expressing his long-held belief that the term "world music" is generic and distasteful, and American music fans need to rethink the way they receive and define music outside the U.S.:  "I stand by my disdain for the term – it implies that there's an 'us' and then there's everybody else … Have things changed? A little. You might see Rolling Stone or maybe even Pitchfork review a new Caetano [Veloso] record, or one by Lenine or some other Brazilian artist, but given the amount of creativity that exists in the world, we're pretty much locavores."
He added, "The interweb allows us greater access to many of these artists, which of course is great in my book — I follow a lot of them and order their records online — but on the other hand, the web also allows us to stay exclusively within our little tribes more than ever."
How to Earn More Money from Streaming Music
As options for streaming music evolve, artists continue to complain about how much money they are earning from these digital services. But a new offering from Rdio is hoping to help musicians maximize their income from this channel. Rdio CEO Drew Larner talked about this new Artist Program in an interview with The Musician Network last week and about why building up awareness of social music discovery and techniques to make it more effective is important to artists of all sizes.
The Artist Program is a way for an artist of any size to get rewards for successful fan engagement through Twitter and Facebook. Artists will be paid $10 for each new subscriber they bring to Rdio and also get access to a customizable Rdio artist page and a dashboard that allows them to track metrics and see their referrals accrue. Through this dashboard, they can convert any link on Rdio to a unique link associated with their account and share those links with fans on social media sites. Anything, whether a song from their own albums or a song from their favorite new inspiring artist can be shared and attributed to them, so they earn money for any type of Rdio-related interaction.    
The new program is also designed to help artists earn money more immediately, above and beyond licensing deals, since Rdio does not pay royalties directly to artists. He said, "… We have agreements with labels and distributors and they have deals with their artists. This program is meant to complement the licensing deals we already have in place with labels and distributors for access to music on the service, adding an additional direct revenue channel to artists and providing a new element of transparency around the streaming music model."