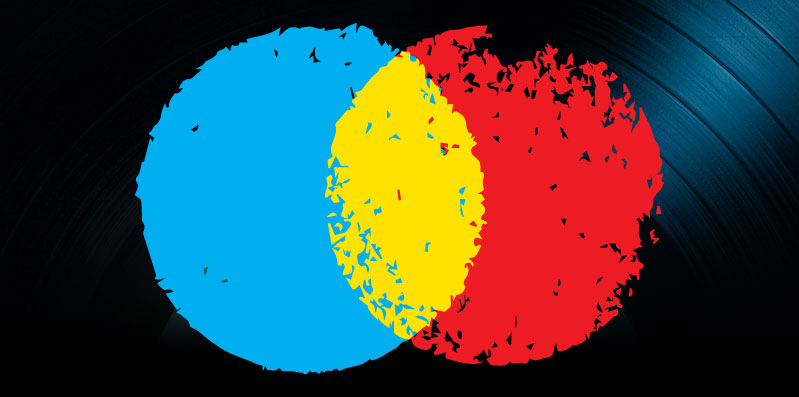 Music Cloud, Garbage, BMI and Radio News, June 16, 2012
Artists, organizations and music companies addressed shifts in the industry this past week as analysts discussed why music in the cloud will be a necessary business model for Amazon and Apple and Shirley Manson of Garbage discussed why the band self released its first album in seven years. And BMI and the Radio Music License Committee finally reached a settlement agreement concerning their on-going court battle.
Will Music in the Cloud Catch on with Consumers?
On June 11, Apple finally announced it would be joining Google and Amazon in setting up the mechanisms necessary to stream songs from its own cloud. And on June 12, Amazon released information suggesting it would soon be reaching agreements with major labels that would finally allow its licensed cloud music service to fly. And Google continues to talk to labels about proper cloud licensing.
But according to CNET's Greg Sandoval, consumers have not been clamoring to adopt cloud music, nor has this new business model been tied to more music sales. And industry analyst Russ Crupnick, senior vice president of the research organization the NPD Group said data continues to support this:  "Despite the hullabaloo about cloud music, it hasn't gotten traction yet … I looked at our latest numbers and unreleased data, and only about 6 percent of the Internet population has even used something like [cloud music]."
The data implies that music fans are satisfied with the options they already have. However, Crupnick stated that the real problem is likely that not many people have so much music that it has maxed out their local storage, which is the main reason they would opt to have files stored remotely. So, if the consumer isn't biting, why are major music companies pushing so hard for the cloud?
The iPod could provide one answer, as it has been a huge hardware seller. Music fans have long wanted to be able to go mobile with their music, and Apple pushed ahead with it despite weak song sales and put all their money in it. And, digital music sales have exploded. And the iPod was prompted Amazon to expand beyond just being the Web's top retailer into making hardware. So, Apple and Amazon could be looking at music in the cloud as the next big thing that consumers don't know they want yet.
The cloud – which simply describes the place digital content lives on third-party servers – as a file storage system is not a new concept to those in the tech industry, but it is only about a year old to music fans. Amazon started offering cloud music through the unlicensed Cloud Drive and Cloud Player. Google then started its own service. And then Apple's entered the market, the first to be completely licensed.    
But many have continued to question the benefits of having a licensed cloud service. The only thing Apple was able to offer that Google and Amazon did not have was the "scan and match" feature. Apple could scan a cloud service user's hard drive and grab songs from the iTunes library to put into the digital locker, which made getting songs onto the server easier for the music fan and helped save Apple from having to store a billion copies of one song.
However, because delivering one copy of a song to millions of users is a copyright violation, other benefits of a licensed service have emerged. Apple's service provides free cloud storage for songs purchased on iTunes, but charges $25 annually to upload songs purchased from other music stores, grabbed from friends or from P2P sites. According to some experts, Apple struck up a sweet deal with the labels that allowed it to implement Match. Basically, for $2 per month, the company offers owners of pirated music a safe haven.
And, despite some of the data that has pointed to a lack of response among consumers, Apple's iCloud has earned 125 million users since its launch six months ago. Still, the company has not released numbers about how many people are actually paying for the Match service. Insiders have stated that Amazon will likely start offering its own paid version of Match. But whether music lovers will actually respond to it is still unclear.  
Shirley Manson, on Garbage's and the Music Industry's Shift
Garbage front woman Shirley Manson recently shared her thoughts about the shifting music business with Metro, according to the music ezine Live4Ever. Signed to Geffen with her band until recently, she said that the industry is "a shell of what it once was" because of its inability to adapt to the huge market changes of the past decade:  "[It] hasn't got its head around the fact a lot of young people don't listen to the radio or buy records – the industry has been slow to adapt and [has] become a dinosaur."
She went on  to state, "When corporations become dinosaurs they get desperate and greedy and become involved in ugly practices." However, she had positive things to say about the people that have remained to fight to create new business models:  "The good thing about the collapse is it's got rid of characters who have no interest in music. The workers left at the companies are passionate and care about bands."
Garbage self released its first studio album since 2005, Not Your Kind of People, last month after an on-going battle with the Geffen label that led to a forced hiatus. In an interview with Billboard, Manson admitted,  "We were just at odds with the whole system morally and intellectually … We were stuck with a record label who didn't give two flying shits about us because they couldn't get us on the radio. They were totally disinterested and washed their hands of us. We were constantly surrounded by such negativity that it just ends up eating away at the individuals in the band and we began to take it out on one another."
Manson and her band mates decided to leave Geffen and take control of their own careers after the label turned down her plan for a solo album:  "They thought it was too obtuse and too dark and they couldn't get it played on pop radio and they wanted me to be the kind of artist to make big pop hits."
BMI and The Radio Music License Committee to Reach Settlement
Performing rights organization BMI and The Radio Music License Committee (RMLC) – which represents most of the radio stations in the U.S. – finally agreed on terms for a settlement surrounding the fees payable by the commercial radio industry to publicly perform the 7.5 songs in the BMI catalog through 2016. While the settlement is pending Federal Court approval, it will finally end a legal battle between the two organizations that has been raging on since early 2010.
If approved, the new BMI license will cover January 1, 2010 – December 31, 2016 and will include a $70.5-million industry fee credit against payments in 2010-2011 and an improved fee structure with systems implemented that would provide easier revenue reporting for stations and space for analog and HD multicasting. It will also offer broader rights coverage to give everyone the freedom to explore new media platforms related to Internet websites, smartphones and other wireless devices.  
If approved, the terms will go into effect immediately, though because of the large credit adjustment, many stations will have a balance and thus not have to pay through 2012.   
BMI Senior Vice president of Licensing Michael Steinberg was excited about the idea of finally celebrating his artists' contribution to radio:  "BMI is so proud to represent  the world's best songwriters, composers and music publishers and their incredible contributions to the success of American radio. This agreement allows us to move forward without the cost and uncertain outcome of further litigation." He added that while fees will be lower than expected, the return to a percentage-of-revenue license is a big win for artists and BMI that will help them earn more as the music industry expands into new territory.
RMLC Chairman Ed Christian stated, "It is a vote of confidence towards our industry that BMI has agreed to return to the history percentage-of-revenue fee structure … radio broadcasters will continue to nurture their longstanding relationships with the performing rights organizations. We will work together to solve mutual problems in an every-changing environment of both radio and intellectual property rights as it relates to authors, composers and publishers."