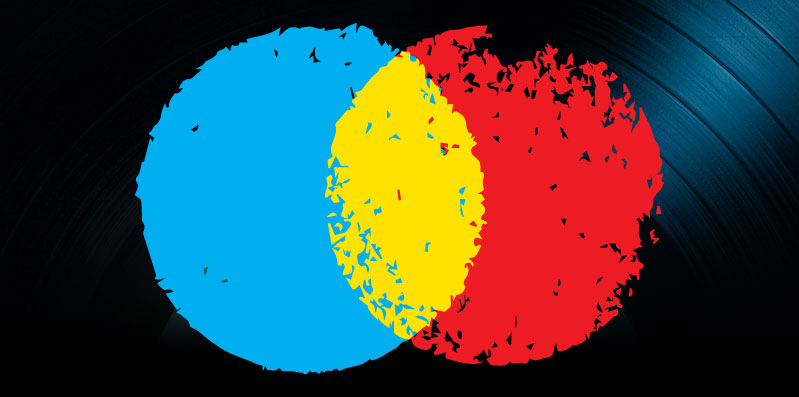 Music Business News, January 7, 2012
In the first week of the new year, experts analyzed the music business in 2011, as Billboard reported on the performance of the 10 biggest music stocks last year and also presented the official figures for 2011 music sales. Also, Daniel Ek, CEO of Spotify and his promises to redefine the future of digital music went viral.
Music Stock Performance in 2011:  A Mixed Bag
While the stock market for the music industry experienced an overall decline – falling by an average of 4 percent and ranging from a 42.5-percent decline to a 46.5-percent gain  – in 2011, some of the 10 biggest music-based companies did well, according to an article published on Billboard.biz.
The five most heavily-music-focused stocks – Pandora, Live Nation, Sirius XM, Trans World and Warner Music Group (WMG) – gained 7.2 percent. The following is a quick list of the ten biggest music companies and how they did last year:
Trans World stocks rose by 47.4 percent. As a "brick-and-mortar" retail, the company faced some significant challenges in the market. While its revenue was down 17 percent in the 38 weeks ending on October 29, it still improved its net loss by 67 percent.
WMG was up significantly in 2011, by 46.5 percent. Experts attributed this improvement to its sale to Access Industries last spring. Last January, when the news leaked that the company had hired powerhouse Goldman Sachs to look for buyers, stock value spiked.
Apple stocks were up 25.6 percent, having risen 7.7 percent when Tim Cook took the CEO position on August 24. And they rose an additional 7.1 percent after Jobs death on October 5.
Sirius XM's stock was up 11.7 percent, but, as in years past, rose and fell all year. There was a significant rise in December when analysts ascribed a "buy" rating to it based on its subscriber growth and good margins.
Amazon fell 4.3 percent last year. It peaked in October, but then quickly fell again. Despite the company's big sales numbers surrounding the new Kindle Fire tablet, the stock never recovered.
Vivendi – which is the parent company of Universal Music Group (UMG) – was down 16.2 percent, falling steadily throughout the year. Despite poor performance, analysts still believe that Vivendi will rise above the market and continue to encourage stock holders to ride it out.
Live Nation stocks fell 27.3 percent last year, though the company did well overall despite a decline in the sale of concert tickets and other non-in-home entertainment. The company also expanded last year, taking on new ticketing, promotion and analytics features.
Best Buy fell a whopping 31.8 percent this past year. The stock fell in mid-December after releasing poor third-quarter numbers. The company also had to cancel some online orders for high-selling items right before Christmas, further impacting its popularity.
Pandora stock fell 42.5 percent. (It was judged on a period of only a little more than half  last year because it went public in June.) Experts attribute this decline to concerns about the high cost of the company's content, its ability to get local advertising revenue and competition from other streaming and satellite radio companies.
Finally, Sony fell almost 50 percent in 2011. Sony headquarters was hit by both a tsunami and computer hackers last year, so these events had something to do with the decline. However, it also experienced some significant losses in TVs and acquisitions. This marked its third year taking a loss. Many feel it will likely have a similarly bad year in 2012.
Music Business Profits Up with Digital Trumping Physical
Nielsen SoundScan released its official annual report on the music business this past week, and as expected, overall music sales are up 1.4%, the first increase since 2004. According to the president of NARM, Jim Donio, "This year's results can be attributed to a variety of influences, including more aggressive marketing efforts and offers, availability and consumer adoption of legitimate digital commerce models, the power of social media, etc.
British singer Adele had the best-selling album , selling 5.82 million copies of 21 in the U.S. And without her, album sales industry wide actually would have been lower than in 2010. And her effort sold more than twice the copies of Michael Buble's second-best-selling Christmas album.
And as also reported in Time magazine, for the first time, digital music sales exceeded physical album sales. They took a 50.3-percent market share of all music purchases, and, as in 2010, digital song downloads rose by 8.5 percent even when physical sales declined by 6 percent.
Experts speculate that 2010 might have been the music industry's rock bottom. However, Donio and others are just looking forward to a hopefully brighter 2012:  "It will be exciting to see what 2012 has in store as we anticipate new music from established artists and speculate about which stars-in-the-making might be making critical and commercial headlines in the next twelve months … Not to mention how products and services from familiar freshmen players in the digital commerce space will continue to unfold."
More specific details about Nielsen's report can be found at this link.
Who is Daniel Ek?
It was almost impossible to search for music industry-related stories last week without coming across the name Daniel Ek, the Founder and CEO of Spotify. In the past year, Ek has already been featured in Business Week and on almost every online tech publication in existence. The first week of January found him in The Wall Street Journal and Forbes, where he was presented as "the most important man in music."
But is all this hype true? While Spotify has been popular among music fans, there has still been some significant controversy among artists since the streaming service arrived in the U.S. last summer, with several artists pulling their music complaining the site would not provide them with appropriate revenues.
On January 4, Forbes posted an early view of an article on Ek on its website, set to publish in its January 16th issue as part of its "30 Under 30" entrepreneur series, exploring Ek's past, present and potential future impact on the music industry declaring him to be the savior that could potentially solve all the problems the Digital Age has introduced:  "Daniel Ek created a free, Facebook-enabled platform that could save the recording industry from piracy – and iTunes." The article takes an inside look into Ek himself and also daily life at the Spotify headquarters in Stockholm, which is described as being run by "frenetic energy," which is representative of the "strange new reality of the music business."
Born in 1983, Ek started his first successful internet-based business in 1997 at age 14. And as Forbes states, the industry has been waiting for an entrepreneur like him for the past decade – someone who could build an online music tool that was more tempting than music piracy and could also offer up a sustainable revenue model. Despite breaking new ground, Ek has stated he was inspired at an early age by the Napster experience (and he is among the generation of 18-30-year-olds who came to believe no one should have to pay for music).
According to Ek, his goal is to disrupt the music landscape in much the same way Sean Parker and Shawn Fanning disrupted it at the end of the last century. As put by Forbes, "In the current tech landscape, where Google provides the search, Facebook the identity and Amazon the retail, Ek wants Spotify to supply the soundtrack." He wants to create an entire "music ecosystem."
However, he has some critics. A November issue of The New Yorker featured an analysis by Malcolm Gladwell that talked about Walter Isaacson's biography of another music pioneer, Steve Jobs, comparing him to a "tinkerer," not an "inventor:"  "Jobs's sensibility was editorial, not inventive." And Ek admits he falls into this same category:  "I'm not an inventor. I just want to make things better."
However, with 2.5 million paying customers globally and significant advertising revenue, many analysts would say that Ek has managed to at least revitalize the music industry. Still, labels and artists continue to be doubtful that Spotify, or Ek can actually save it.