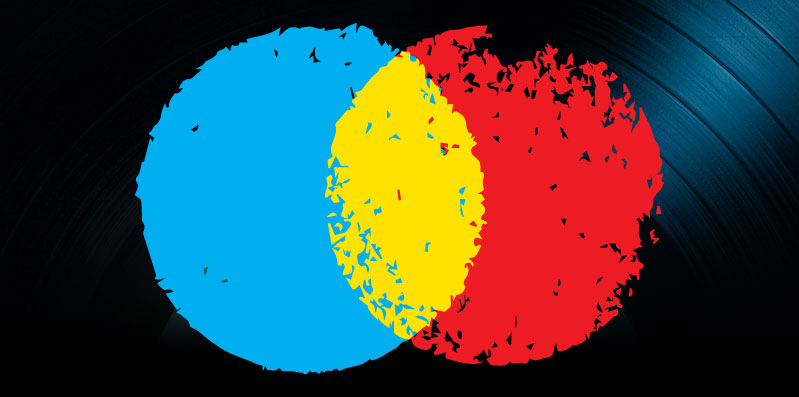 Fan Funding, DIY Artists and Classical Music News, May 5, 2012
The opportunities for musicians that go fully "DIY" was explored this week as they weighed in on the benefits of fan funding sites, and indie record label head Daniel Glass discussed why artists are misunderstanding the concept and missing out on the full benefits of success. Also, Philadelphia-area classical musicians and other professionals within that space discussed how the classical music landscape is changing – but also staying the same – for artists and record labels.
Fan Funding: Practical Support for Unattached Artists
Many artists are ditching the idea that music executives are the key to ultimate success and turning to their fans for support, according to an article published in The Guardian last week. Up-and-coming musicians like Miss Stylie and Esco Williams and the band The Libertines have all begun to rely on crowdfunding sites like Kickstarter and Pledge Music to help them fund recording and touring projects, get their music out there and grow their fan base and build viable careers.
Liverpool-based hip hop/house artist Miss Stylie (aka, Jade Jackson) – winner of the Mercury Music Prize – recently appealed to her fans through the crowdfunding site PledgeMusic to raise funds to get her album produced. She stated that today, artists need to prove themselves as self-reliant master marketers and really establish their personal brand in order to get noticed by gatekeepers within the music business:  "People think it's easy to put out an album but it ain't like that no more … This industry can be cruel, it can run  you over. These days you have to create your own platform before anyone will even look at you."
With digital transforming the music market, even artists like Public Enemy (who have used Sellaband) and the Libertines are using crowdfunding to get help from fans to move forward with their creative endeavors. Since 2009, PledgeMusichas gone from launching two new artist campaigns per week, to two campaigns daily. Managing director Malcolm Dunbar attributed this directly to the decline in popularity of CDs and CD retailers:  "CD sales are falling … so creating your own buzz is much more necessary than it was." And he added that fans could have the sole power to build successful careers for many musicians, so they need to focus on making them – instead of music executives – happy:  "Selling direct to fans will be an integral part of the industry. Fans are an artist's lifeblood so it is increasingly necessary to engage with them and give real value for money."
Liverpool-based music writer and owner of the Getintothis blog, Peter Guy said that direct-to-fan business models are all part of the new grassroots movement that continues to develop as digital music transforms the way artists make money from their art:  "That DIY spirit has just become the norm … Artists and the people in the music game don't have to rely on that old record label infrastructure; people are just coming together, working collaboratively and doing it for themselves."
Esco Williams, another Liverpool-based artist, who has been compared to Marvin Gaye  recently made a video using fan funds and just hit his £5,000 target, which will allow him to record his debut album. He said that aside from providing him with the necessary money to complete his important projects, crowdfunding – which, he said, includes creating a buzz at his live gigs and building personal relationships with fans through Twitter and Facebook – has imbued him with the confidence he needed to blaze his own trail:  "We're doing everything in-house; whatever we do and whatever we make is for us, we don't have to sell out. With a big label, you are not a priority unless you are Beyoncé."
Because many artists are going their own way, major record labels, like Universal are starting to rely on shows like The Voice to feed them new talent. And musicians that want to achieve stardom are having to create totally new routes, according to Jon Webster, chief executive of the Music Managers Forum:  "Above my desk is a sign which says, 'There are no rules anymore.'" Despite a growing "pioneer" spirit, some continue to be reluctant to use fan-funded sites to sell some of the more non-traditional experiences to fans, such as the opportunity to have dinner or go bowling with bands.
However, Miss Stylie's manager, Andy Ng asserted, "In this day and age, fans are the taste-makers. In the past, you signed with a label because they had distribution, radio pluggers, press team, but that whole system is breaking down now. It's a democracy, not a dictatoriship …"
"If DIY is Killing You …" You Might not be Doing it Right
Daniel Glass, founder of the indie label Glassnotes Records spoke at Musexpo last Monday about how many artists are taking the term "DIY" too literally and forgetting that the most responsible business strategy for musicians is to give themselves a chance to focus on honing their craft and creating music. Digital Music News highlighted Glass' belief that in order to be successful, they need to stop thinking of DIY as a "romanticized, religious idea" and instead surround themselves with a hired team of competent professionals who can prevent the DIY process from breaking the bank, distracting them and even demoralizing them.
Glass said, "I think it's very difficult to do things without a team. I would hate to have an artist or a manager [think], 'oh that's easy, I can do this myself, I can just do the site, do the work, get my records loaded in and everything goes well,' or 'I can just sign the artist and go to a distributor and it ends there."
He added that DIY does not mean what artists have come to believe it means – that they do not have to depend on someone or tell them what to do with their music. Instead, it means "the autonomy of the decision-making on the taste within [an artist's] operation … I still think that either you're putting together a loosely or tightly knit team of professionals to perform functions and rent them out or use consultants."
As an example, The Civil Wars recently won two Grammys. The outside perception was that they did it entirely themselves. While this is true, they also put together a strong team of song pluggers, publicists, distribution people, etc. to support them and spent a lot of money to pull themselves up.
Glass' most passionately-delivered message for artists was that, at the root of everything is the music, so they need to find a way to focus on that and avoid getting distracted by the other tasks:  "My advice to people is not to be too DIY … you should focus on the essence of why you got there. And most of us feel that it's the music, and repertoire, so if you get bogged down in distribution issues, and payment issues, and sub-contracting issues, I think that's when you kill your business, and kill your spirit."
The State of the Classical Music Industry
In major classical music hubs like Philadelphia, classical musicians and industry experts have been examining the effects the digital shift has had on their piece of the recording industry, according to an article published Thursday on Philly.com. Despite many reports that classical music labels are dying or already deceased, a closer look at sales tells a different story and points to the possibility that classical music is simply – like other types of music – growing new legs as the industry changes.
Recordings including the late, great Philadelphia Orchestra music director Eugene Ormandy has enjoyed a resurgence recently in digital stores like rural-France-based Pristine Classical. And Pristine's Founder Andrew Rose said that Arturo Toscanini – another deceased conductor – also continues to sell "spectacularly."
Despite the potential for sales, more money can be lost than made by musicians and artists on these recordings. Donald Nally, founder of the new-music choir the Crossing admitted, "One does not record for residual income." Still, classical musicians are still clamoring to record and spend hundreds of hours on recording after working to raise anywhere from $18,000,to $100,000 to create masters of high enough quality to send to record labels to be distributed as physical and digital product.
Why do they keep at it? Artists see it as invaluable marketing to help them get more live performing opportunities. Flutist Mimi Stillman recently spent $20,000 to put together a two-CD set called Odyssey of 11 new flute works by Gerald Levinson and Mason Bates. For her money, she scored a May 18 radio concert on the coveted Soundcheck radio show on WNYC-FM.  Stillman also noted that part of the allure of recordings is the joy of being a memorable part of the very long-standing, prestigious tradition within the classical music world of highlighting new composers who will one day become part of the canon:  "When you're responsible for the creation of new work … you want to launch the pieces so they can enter the canon and have others play them."
And for long-standing classical music organizations, recording keeps them relevant by building awareness of their presence and keeping funding in place. The Bach Choir of Bethlehem recently re-released its St. John Passion on the Analekta label. Recordings like this help the organization promote its biggest performance of the year, held in May by having something fresh to give to radio stations.
In terms of major recording contracts with labels like Deutsche Grammophon, Sony and RCA, they still exist, and help showcase the talents of music school graduates like those coming out of the prestigious Curtis Institute that might be the next big virtuosos. However, the Digital Age has also breathed new life into nichier releases, because the recording and distribution processes are less expensive than they were in previous decades.
In terms of funding for albums, creative business models have emerged in classical music just as they have been developing in other music markets. Classical music recording guru Ward Marston of Swarthmore, known for putting together lush box sets on his Marston label has found a way to make discs for as little as 40-cents apiece and can thus focus his funds on well-designed,eye-catching booklets. He used to propose projects on his website and wait for interest to grow before moving ahead with a 1,000-set run. Now, foundations have started to come forward because of his focus on recordings of historically-important composers like Chopin. And because of foundation grants and other gifts that help offset the cost of recording and distribution, many classical music labels are able to give more royalties to the musicians.
Classical artists, like artists in other genres are also using crowd funding sites like Kickstarter to raise money. Brooklyn-based composer Missy Mazzoli used Kickstarter to fund a recording of her opera Song From the Uproar. She raised $7,698 from 103 supporters in just 10 days.
Many classical musicians agree they will continue to record because the recording process is a critical part of honing their craft. It requires them to stay disciplined and stay technically proficient. Stillman admitted she still pays for the best sound engineers possible because the quality of the recording is more important in the classical world than it is in any other market.