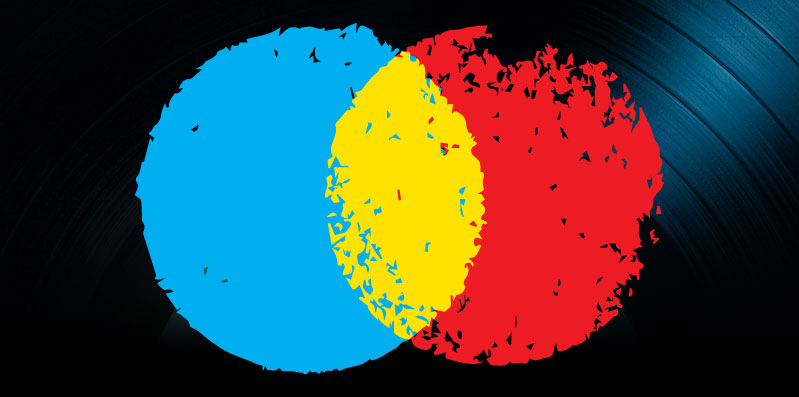 Clear Channel, Amanda Palmer and YouTube News, June 9, 2012
Last week was marked by some big wins for independent labels and artists as Clear Channel Media signed a new radio royalties deal with country label Big Machine and DIY darling Amanda Palmer hit the $1 million mark on crowdfunding site Kickstarter. Also, YouTube fine tuned its licensing deal with music publishers.  
Applause for Clear Channel-Big Machine Deal
Indie country label Big Machine cut a first-of-its-kind deal with Clear Channel on June 5 that will pay its artists royalties and also potentially spark online radio growth. The deal – effective immediately – will finally pay artists like Taylor Swift, Tim McGraw and Reba McEntire for songs played on traditional radio stations. As part of the agreement, the artists will earn a fixed percentage of revenue on Clear Channel station websites and on its iHeart Radio streaming service, which will allow Clear Channel to run promotional campaigns to increase its online audiences without going over its budget.
Big Machine CEO Scott Borchetta stated that he sees this groundbreaking agreement as an investment in the future of digital radio as well as the first big radio win for a small label:  "We're going to more than double our income from Clear Channel in the short term, and they'll make it up on the back end as digital continues to grow."
Radio broadcasters and the music industry have been at odds for nearly 100 years when it comes to paying royalties to artists. Prior to this point, songwriters and music publishers were compensated, but not performers.  The chairman and CEO of the Recording Industry Association of America (RIAA) Cary Sherman sang praises for the deal at a congressional hearing, "The Future of Audio," on June 6:  "We're obviously delighted that the biggest radio group acknowledged that something should be done."
However, Sherman and other industry leaders said that individual deals will not be the answer going forward; an industry-wide agreement needs to be met. Jazz musician Ben Allison, who is also the governor of the New York branch of the Recording Academy (the Grammy® Awards) said, "Terrestrial broadcasters have an inexplicable 'free ride' when it comes to performance royalties … This makes corporate radio the only business in America that can legally use another's intellectual property without permission or compensation."    
Broadcasters also want to keep government out of the radio royalties issue. The National Association of Broadcasters (NAB) issued the following statement after the Clear Channel-Big Machine deal was announced:  "NAB remains steadfastly opposed to a government-mandated performance tax on local radio stations." The radio industry's recurring argument is that radio provides free promotion for artists that allows them to build their fan bases and sell more records.
Regardless, this past week's Clear Channel deal shows the corporation is finally willing to invest in online radio and make its iHeart Radio app a priority. Clear Channel Chief Executive Bob Pittman stated, "This is a big step, but we think this investment is an opportunity worth taking to align our interests in all of our revenue streams and grow digital listening to its full potential with record labels and their artists as our partners."
Amanda Palmer's $1 Million Kickstarter Win
As the music industry has shifted away from the traditional label system and musicians have had to take control over their own careers, crowdfunding sites like Kickstarter, RocketHub and others have developed as a trend to help them raise money for their creative projects. Indie sensation Amanda Palmer (formerly of the punk cabaret duo The Dresden Dolls) made history this past week when she raised $1 million in one month on Kickstarter to fund her record Amanda Palmer & the Grand Theft Orchestra. According to Simon Usborn of The Independent, her success could be the sign of a huge shift in the music industry.
Palmer made the announcement she would be ditching record labels and recording a new album in April with the help of the fan-funding site Kickstarter. Her goal was to raise $100,000 from fans, who would get a variety of special opportunities commensurate on their level of investment. For a dollar, she said fans would get a digital download of the record. For ten thousand dollars, they would get a whole day to hang out one on one with Palmer herself.
Palmer reached her goal within six hours and in a month, had raised over $1 million thanks to 25,000 fans. This feat caused her to see fan-funding as "the future of music:"  "The industry has long needed a new system, and crowd-funding is it."  (As a side note, a party was held for Palmer in New York City this past week where many artists played, including Shayfer James, who has been previously featured in the Musician Coaching newsletter.)
However, many experts continue to debate whether or not the crowdfunding model works consistently for artists, and whether or not cutting out the middle man is a new trend. Radiohead released its album In Rainbows in 2007 through its website and asked that fans pay what they wanted. And SellaBand.com was already offering investment opportunities for fans.  
Still, Palmer was the first to make $1 million – more than any record label would invest in an artist the size of Palmer. Manager Colin Roberts, who works at Big Life Management (Scissor Sisters/La Roux) said that while music stores used to get away with charging a lot more money for albums than artists do on their own now, fans were always frustrated about spending. They have come to see labels as rich, powerful and greedy, even though the labels are losing money. Now that fans have a new way to get music, Roberts agreed with Palmer that "the tide has turned," in part thanks to a change in attitude among artists:  "In the past it felt like holding a cap out. Artists used to say, 'no way!'. Now there'll be a conversation." Big Life is currently considering moving to crowdfunding to support some of its acts.  
Roberts and others continue to agree that fan funding does not work for every artist. It works best for those that have a strong fan following and a heavy online presence. Without fans, there will be no funding, so new artists will still likely have to rely on traditional models in the beginning (and throw in some money themselves).
Roberts also said that record companies should definitely pay attention when their big names turn towards fan funding:  "When Coldplay say, 'We've just done four nights at the Emirates, do we need EMI to sell records?' That's when they should be worried." He added that Palmer's feat, while impressive is not revolutionary:   "What would really change the game is if people could do this from nowhere in their bedrooms … But unless you've got hype, that's not viable. Nobody's found that model yet."
YouTube:  A Sweeter Deal for Music Publishers
YouTube declared it had inked a deal that "opens the door for more songwriters, publishers and content creators" in its blog this past week. The Google-owned site came to an agreement with BMG Rights Management, Christian Copyright Solutions, ABKCO Music, Inc., Songs Music Publishing, Words & Music, Copyright Administration, Music Services, Reservoir Media Management, and Songs of Virtual , publishers that represent works from artists including Adele, Cee Lo Green, Foo Fighters, The Rolling Stones, Sam Cooke, etc. The deal will give these entities more opportunities to earn money and improve their copyright protection.  
Elizabeth Moody, head of YouTube Music's strategic partner development wrote that the deal will bring "more of the great music you all love on  YouTube, and more opportunities for artists to make money." What that means according to PC Mag, in layman's terms, for YouTube users is that the next time they upload a video with their favorite song playing in the background, the Content ID system – an audio and video matching tool – might not cut out the audio track or remove the video from the site. The improved Content ID system will give content owners the option to leave the copyrighted material online and place ads next to it that will allow them to earn money.  
YouTube made a similar agreement last year with the National Music Publishers Association (NMPA) and Harry Fox Agency. This contract and the previous contract will allow YouTube to monetize nearly all the user-generated YouTube videos with accompanying music. When publishers enable YouTube to run ads with videos that feature their compositions, the publishers, songwriters, record labels and artists will make money, "so they can reinvest in their careers and keep making great music, and the music industry can thrive," said Moody.
Google has been heavily attacked recently for aiding piracy via the Google search engine and YouTube. While Google has been working to fight this problem, not all within the music industry are convinced. Google announced plans in late May to publish copyright takedown notices on a daily basis, but the RIAA felt this action was insufficient. (See last week's Musician Coaching news story.)