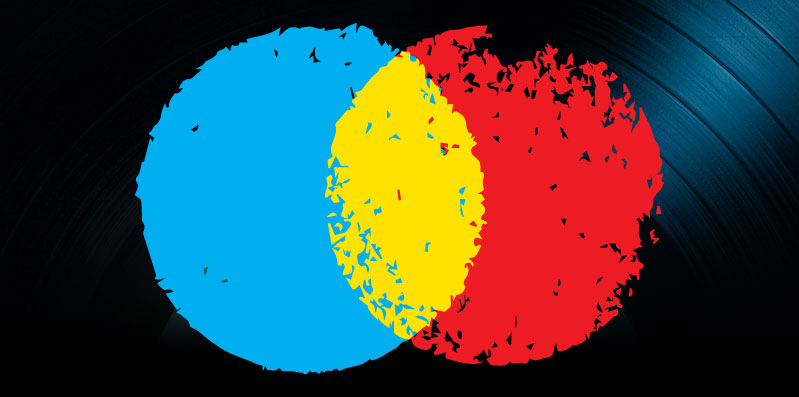 Music Business News, September 3, 2011
This past week, innovation took the spotlight in the music industry as Facebook finally made plans to announce its new music platform and an award-winning indie band added hordes of fans to its roster by encouraging country music lovers to interact online. Meanwhile, Gibson Guitars tried to recover after losing millions of dollars due to an unexpected factory raid by the federal government.
Facebook Music Platform Made Official
Facebook finally confirmed tech and music industry suspicions, when an insider at the company revealed its new digital music platform would launch at the f8 conference in San Francisco on September 22. The new music offering, rumored to be called "Vibes" is a significant step for the social network; with over 750 million users (as compared to Myspace's 77 million), this platform could offer a huge marketplace for recording artists and music publishers.
Details about how "Vibes" will work have not yet be revealed. However, integration partnerships with streaming music start-ups Spotify, MOG and Rdio are in the works. These relationships will likely produce a platform that lets users see which songs and artists their friends "Like" and also which songs and playlists they're listening to, which live shows they are attending, and in some cases, which seats they have reserved at venues. It could not only become a place for music lovers to share details about the different ways in which they enjoy their music experiences, but also a place for artists, publishers, record labels and even other music services to sell products and develop more direct and personal relationships with fans.
Some digital music critics have expressed concern that because Facebook is such a pervasive force, its music offering might threaten other existing music services or negatively impact revenue for artists, publishers and labels. However, if Facebook's new music feature does come through on its promises to build a platform that focuses on collaboration with other industry players, experts say it could actually offer a boost in traffic to those other services that offer free, ad-supported services.
On  the same day of Facebook's new platform announcement, Root Music – developer of Facebook's #1 music app BandPages – revealed via an article in Forbes that it had raised $16 million with the help of a team of new investors, which it plans to use in order to enrich its music tools on the social media site. Founder J. Sider says that he will use the capital that has been raised in the past several months – nearly $20 million in total – to offer more free and paid services to the 250,000 bands that currently use the app as well as provide a richer experience for the 30 million active music fans using BandPages via Facebook to connect on a personal level with artists and their peers.
The impact of Facebook's new music platform on Root Music's BandPages and other music apps remains to be seen. But Sider said he is optimistic that any new music sharing features would only build awareness for digital music and send "curious music connoisseurs" back to his and other popular music apps.
Lady Antebellum Draws in Fans Using Online Scavenger Hunt
Grammy®-winning indie act Lady Antebellum proved that even country music fans love the Internet when it launched an online scavenger hunt the last week of August. And this game has proven to be a great marketing strategy that has helped them connect on a deeper level with their fans and attract new followers; in the first six days of the campaign, the band was able to add 21,000 new e-mails to their mailing list, increase activity on Facebook by 40 percent and bring Lady Antebellum-related Twitter traffic up by 18 percent.
According to Cameo Carlson, head of digital business development of the band's management group Borman Entertainment, this increase in fan participation is significant because it is attracting fans that really want to interact:  "We're getting not just e-mail addresses, but e-mail addresses of fans who are really engaged … [and] it's doing it in a more interesting way than just asking them to sign up for a newsletter." And the results of this effort are even more interesting in light of the fact that the game is using dozens of different digital services and partners to attract a fan base that has long been considered not to be particularly digital and tech savvy.
The scavenger hunt has transformed the Lady Antebellum website into a board, with each square offering a different clue that is revealed at noon EST every weekday. The clues send fans off to websites or partner services to find a keyword. For example, one clue was hidden in a video on The Tonight Show website, where the band was supposed to perform. Another clue could be found when fans used Shazam to identify a clip of one of the band's songs that had been played backwards and slowed down. Everyone who enters the correct keyword each day is entered into a contest to win prizes, which include an iPad, signed merch, concert tickets and more.
Carlson said this marketing strategy was initially motivated by the desire to get fans to check out different areas of Lady Antebellum's relaunched site and also get them excited about the September 13 release date of the band's new album. But ultimately, it was also an experiment to see how well social media tools work when used to help artists get closer to their fans well beyond a specific social media platform such as Facebook or Twitter. She added,  "Everyone has access to all these tools, but it's like we don't know how to use them properly. You can't do anything with them if you don't have a relationship that's deeper than just a Facebook post.  I'm always trying to figure out how to own those fans; how to convert that activity into something real."
Gibson Guitar Struggling after Feds Raid Factory
Gibson Guitar's Nashville and Memphis factories were raided by the dozens of federal government agents with search warrants on the morning of August 24. The agents seized several pallets of wood and shut down the two facilities. While exact details about the investigation have not been released by officials, Gibson issued a press release last week that outlines some pieces of the story.
According to Gibson CEO Henry Juszkiewicz, the  government is targeting the company for allegedly violating recent amendments to the 1990 Lacey Act, which prohibit the import of foreign materials and services that break a law of the country of origin. The U.S. Department of Justice claims the wood they seized violates a law in India that requires all wood from India to be finished by Indian workers. As a result of the raid, Gibson was forced to cease manufacturing and send 2,000 workers home for the day. Juszkiewicz claims that his company is not the only one in the United States that is using this type of wood, and that the wood actually comes from a U.S. government-certified supplier.
This is the second time feds have called the guitar maker into question. In 2009, federal agents seized guitars and large amounts of ebony fingerboard blanks from the Nashville factory that they suspected came illegally from Madagascar. Criminal charges were never filed. Juszkiewicz states that he has sworn statements from the Madagascar government that the materials were legally obtained by the guitar maker, and that Gibson is still attempting to have the material returned in a proceeding pending in federal court. The CEO estimates that Gibson so far has lost $2 – $3 million as a result of the halt in instrument production. As of August 31, there is no word on when  manufacturing at the Memphis and Nashville factories will fully resume.