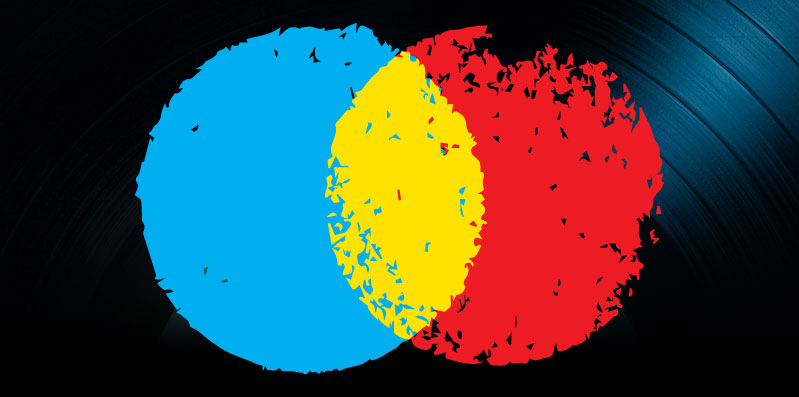 Music Business News, September 17, 2011
This past week in music news was marked by major legal events as the European Commission (EC) finalized new copyright laws and Interscope Records came up against drug charges. Also, Beggars Group chairman Martin Mills talked about why he believes 360 deals are a bad idea for artists.
International Copyright Terms Extend to 70 Years
International artists are finally set to enjoy better copyright protection as of September 12 in Brussels, when the EC finalized their decision to extend copyright protection for performers to 70 years. This move finally brought international law closer to laws in the U.S., which protects musicians' work for 95 years. This marks a huge win for the music industry, who lobbied extensively for years to convince the UK government in particular why copyright term extension was necessary for artists, coming up against resistance from many different officials throughout the 2000s.
Chief Executive of BPI Geoff Taylor said that even after reform seemed almost certain two weeks ago, the government could have still wavered and decided not to support the term extension. According to Taylor, the extension was perfectly timed and would help protect "an exceptional period of British musical genius."
PPL director of government relations Dominic McGonigal, who has been involved in lobbying efforts in Westminster and Brussels for years and has seen the many ups and  downs of the copyright battle stated that this European legislative development along with many other recent changes in licensing that benefit artists shows governments worldwide are becoming more interested in supporting artists in every medium:  "My hope now is that they develop a better understanding of the economics of creative businesses."
Interscope Records Under Fire for Cocaine Trafficking
Interscope Records – one of the largest labels worldwide, and home of U2 and Lady Gaga – has allegedly been used to support a drug-trafficking ring. According to U.S. federal prosecutors, some cases were stuffed with cocaine and vacuum-packed 20-dollar bills by James Rosemond, a New York City-based music-industry manager who goes by "Jimmy Henchmen," runs Czar Entertainment and manages acts like rapper the Game, indicted in June.
The allegation was contained in a letter detailing evidence against Rosemond on September 12. His lawyer, Jefffrey Lichtman has not attempted to get bail for his client, who is denying all charges. Lichtman claims he has not yet seen the letter or any evidence, which, along with the 20-count indictment has been filed with the U.S. District Court in Brooklyn, N.Y.
The filing asserts that from January 2010 and June 2011, members of Rosemond's organization used musical equipment road cases to transport cocaine from L.A. to a recording studio in New York. On return trips, the same cases were stuffed with hundreds of thousands of dollars in cash. While these cases were shipped by music gear transportation company Rockit Cargo, Ltd., this company is not thought to have known about containers' illegal content. The letter also does not provide details about how members of Rosemond's team were able to gain access to Interscope's L.A. offices for drop-off and pick-up.
Thankfully for Interscope, a division of Universal Music Group (UMG), the incriminating letter does not suggest that any other employees of Interscope Records were aware of or involved in drug shipments. UMG has yet to comment.
Why 360 Deals Don't Work for Today's Artists
Martin Mills, Founder and Chairman of respected indie label the Beggars Group doesn't think much of 360 deals. In a recent interview with CMU, he shared why he still won't subject his artists to the terms of a 360 deal.
According to Mills, he and his team do weigh the pros and cons of 360 deals for his label and artists every year. But they always come to the conclusion that these types of deals benefit no one and are actually completely beyond the scope of especially emerging and indie artists (the exact people he strives to support with his label):  "They mean you pay more than you should for rights that aren't within your skillset."
He adds that 360 deals simply become a way to increase the rift between artists and their labels and distract from the purpose of a label, which is to help artists get their music out there:  "Most of the time you just lose more money, and with the ones that work you end up with a resentful artist because you're getting part of their income they think you don't deserve. If you're delivering real value in your non-core areas that can be different, and we have a few little ventures brewing away on that front. Fundamentally, though, we're good at releasing recorded music, and that's what we do."
For 35 years, the Beggars Group has been admired for its ability to grow without "selling out" and has established a reputation for building very positive relationships with its musicians, which have included artists like Adele, Cocteau Twins and the Cult. Last week, Mills was awarded the Industry Champion Award at the first-ever Artist & Manager Awards.