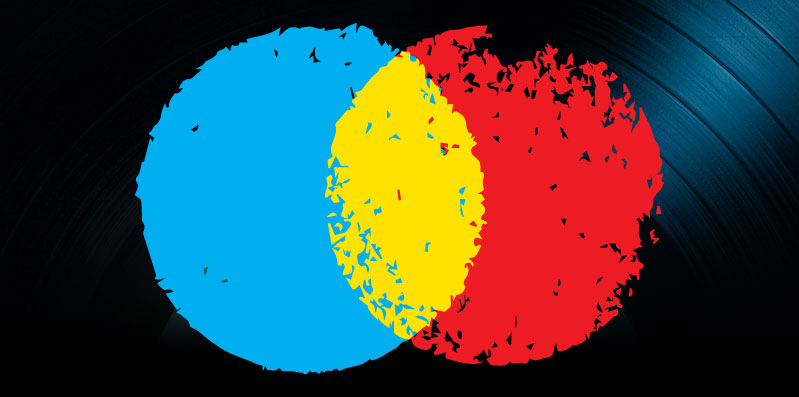 Music Business News, November 5, 2011
This past week in the music industry, technology reigned as TuneCore launched a new service to help artists collect on missing royalties and EMI partnered with Echo Nest to build a space for music app developers to hone their craft. Also, studies showed the music industry could be directly helpful to the U.S. economic recovery process.
TuneCore Songwriter Publishing Administration Service Launches
The online distribution service TuneCore announced the arrival of its new service that helps songwriters collect on unpaid royalties on November 2, according to the Wall Street Journal. TuneCore is used by thousands of signed and unsigned bands and helps them get their songs and albums into major online stores. Now, the platform has enhanced the support it offers to artists trying to capture their royalties painlessly with the Songwriter Publishing Administration service, designed to get at the millions of dollars of revenue that has been uncollected by artists, referred to as the "black box."
TuneCore has been discussing missed royalties issues for many months in the site blog and has long promised to start to roll out services that will help address the major problems in this area. This latest release marks the company's first solution of this type for songwriters. The tool offers a deep roster of features that will help songwriters register their songs, track copyrights and pursue legal action to get unclaimed royalties.
This service for songwriters costs a one-time $49.99 setup fee plus 10% of the money that TuneCore is able to recover for each artist.
This past week, Nine Inch Nails frontman (and recent Academy Award winner) Trent Reznor provided his endorsement of TuneCore's new offering. He has been using TuneCore for over six years for all his releases, citing it as an "interesting and efficient solution" to get his music out "everywhere and circumvent the existing machine in place:"  "When they reached out to tell me about their new big idea – adding transparency and straightforwardness to the murky waters of publishing administration (which to me is a world as boring and convoluted as it sounds) I was very interested. If they could pull off what they did with distribution on the publishing administration side of things, this could be a pretty big deal – it could be another important tool that further empowers the musician/songwriter directly."
(You can also read a past interview I did with TuneCore founder and CEO Jeff Price, who talked to me about some of the finer points of digital distribution.)
EMI Builds a "Music App Developer Sandbox" with Echo Nest
EMI and Massachusetts-based tech company Echo Nest announced on Thursday that they will be launching a site that will give music app developers an online platform, music-analysis tools and a place to play with and build new app ideas based on EMI content and properties. Developers that work through this "digital sandbox" will not get guaranteed licensing for the apps they create – EMI has to approve all apps that get built and use its artists' songs, videos and other content. But, this tool is promising to greatly decrease the barrier to entry into the app space for tech entrepreneurs.
The idea for the website came about because of the high failure rate of companies building products around artists' work in the music space. Online companies like Liquid Audio, CenterSpan, Echo Networks, Music Buddha, etc. have all died quickly, often because major labels make them go through such a lengthy process to get content or use content in new ways. This drives up costs for these tech startups, delays launches and makes raising capital very difficult.
Bertrand Bodson, EMI's head of digital marketing said that the company has already secured deals with a handful of artists that have recording and songwriting deals through EMI, such as Gorillaz and the Pet Shop Boys. These artists will collaborate directly with app developers. EMI is also making content available to app developers from some of its older pop acts, including Culture Club and Simple Minds. Echo Nest will be managing the platform and making music-related software features such as song identification, playlist creation and remixing available to tech-preneurs.
This sandbox also has preset licensing terms:  It is a 60-40 split, with developers getting the smaller amount. This split is competitive with deals that major labels have been offering online music retailers and subscription music services. EMI will be charged with clearing the rights to tracks that developers use and will provide some marketing services to promote the music apps that make the cut.
One of the major goals of the project is to help music developers gain entry into the growing mobile market. Only about 4.2% of the apps available in the Apple App Store relate to music. Echo Nest already controls over 200 music apps. So far, the company has signed up EMI and Universal Music Group's Island Def Jam, a label that is not yet ready to use the sandbox.
The Music Industry Could Be Vital to Economic Recovery
The results of recent studies revealed that the music industry could play a big part in economic recovery in the coming years. An article published on the Bloomberg Businessweek website revealed that a report released on November 2 in Washington by the International Intellectual Property Alliance – a collection of organizations whose members include Apple Inc. and  Paramount Pictures – showed that the publishing, software, film, music and TV industries pumped $930 billion dollars into the U.S. economy in 2010, which represents over 6% of the total gross domestic product. As a result, industry experts are highlighting the importance of pushing ahead with new anti-piracy legislation.
During the past few weeks, entertainment and software industry groups have been asking Congress to keep the sector healthy by approving recent legislation that would shut down websites that sell illegal copies of movies, music and computer programs and games. An attorney representing the organization, Steven Metalitz stated, "The analyses released … demonstrate the vibrancy of copyright and creativity as an engine for growth. To preserve and enhance that vibrancy, we must ensure strong legal protection for U.S. creativity, innovation and ingenuity, both here and in the markets of our trading partners, in both the physical and online world."
Recently, U.S. Texas Representative Lamar Smith introduced the bill H.R. 3261 that would allow the U.S. Attorney General to pursue court orders that would block foreign websites that steal and sell U.S. products. It would also increase the criminal penalties for selling counterfeit medication and military goods.
However, some tech experts and lawmakers are against this bill, because they believe it may be too ambitious. The Computer & Communications Industry Association – which represents companies like Google and Facebook – are pushing for more objective discussion about copyright bills in Congress before anything is passed. The organization's CEO, Ed Black said, "Too often we hear about the cost of piracy without also considering the cost to legitimate sectors of the U.S. economy of poorly targeted copyright enforcement measures like the pending Protect IP Act and its even worse companion, H.R. 3261 … Congress needs to consider the overall economic picture both to the entertainment industry as well as the tech industry and other sectors."