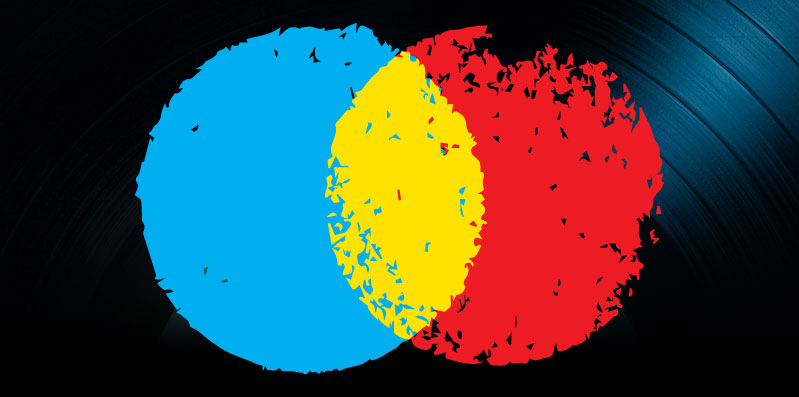 Music Business News, November 27, 2011
This past week in the music business, newly-released statistics showed that all artists need a mobile strategy. And experts predicted that strong holiday music sales could finally put the industry back on track. Also, a new company was launched that could breathe new life into the video market by selling high-quality online videos of iconic classic rock moments.
The Importance of Mobile for Artists Stressed at Billboard's "FutureSound"
Facts about people's mobile behavior  came to light at Billboard's FutureSound conference in San Francisco, as digital music executives gathered to discuss the challenges involved and lessons they are learning as they immerse themselves in the digital world. And Michael Schneider, CEO of MobileRoadie, the top self-service mobile app platform for musicians stated that artists need to start building a marketing and distribution strategy for mobile much as they had to build one for the internet back in the mid '90s.
Schneider said, "Back in 1995 … when there were 19,000 websites on the web, brands weren't sure what to do with the Internet. Nobody knew." Of course, today, with over 300 million websites out there, all musicians know that to be successful, they must have a solid presence online and interact regularly with their fans.
In 2007, sophisticated smartphones first became available, but were initially ill equipped to provide users with a good web browsing experience: "Every industry suffered from not paying attention to the mobile experience consumers had," Schneider explained. However, with the mobile market now expanding at a "staggering" rate, the time for artists to take advantage and add apps and other smartphone-friendly strategies for reaching their fans with their music is now, according to survey results:
Smartphone users check their phones 150 times per day, on average.
Four people are born per second, whereas 39 mobile phones are sold per second.
There are 5.5 billion people with mobile phones, and 21% of them use smartphones.
iPhone users spend over 90 minutes per day using apps.
Mobile unfriendly flash-only websites are becoming obsolete as every industry pays more attention to making commerce transactions and other critical customer interactions possible from smartphones. According to Schneider, "By 2013, there will be more people accessing the Internet through mobile devices than their desktops … By 2014, mobile will be a $35 billion/year industry."
2011 Could Be the Year for Music Sales
Figures released by Nielsen SoundScan for the first three quarters of 2011 showed a 3.2% increase in album sales. And many experts have predicted that a strong holiday selling season could mean the best year for the music industry since 2004.
Major labels, most notably Universal Music Group (UMG) have decided to combat the DVD industry during the holidays by featuring high-profile ad campaigns for their releases in circulars and major music retailers. Major label releases that are expected be heavy holiday hitters this year include Drake's Take Care, Justin Bieber's "Under the Mistletoe," Coldplay's Mylo Xyloto, Rihanna's Talk That Talk and Taylor Swift's Speak Now World Tour Live.
And mid-year album sales have not been this strong since 2004, mostly thanks to digital sales. But a chain merchant told Billboard that while the total number of transactions is as high as ever, customers are spending less money per sale this year, and some label executives have stated they are concerned about how the still-ailing economy will affect music fans' spending. A senior executive stated, "It's hard to get a read on how the holiday selling season will go … Since the financial crash, everything has been so erratic."
Still, the push for additional late-November promotion by major labels – and a plan for aggressive pricing on many releases – suggests a relatively optimistic mood within the music business. UMG has offerered a total of 115 titles to a variety merchants at wholesale prices, presented with a rebate from actual sales of these titles from November 20 through November 27.
Will "The Speek" Grab the Dollars of YouTube-Loving Music Fans?
A new British video service launched recently and hopes to distract music fans from free sites like YouTube and Vevo, and make a profit from hard-to-find footage of rare moments in classic rock and R&B. "The Speek" – named after the Speakeasy, a famous London nightclub in the 1960s and '70s – is selling downloads of approximately 100 rarely-seen performances.
The music industry is no stranger to the challenge of getting fans to buy music and videos when they can get them for free through streaming services like Spotify or YouTube, and many critics wonder how The Speek will survive. But as an article last week in The New York Times pointed out, record companies have long been selling video downloads on iTunes for $2 that can be found for free in other places, and the few companies that have started selling archival footage are predicting that niche collectors and aficionados will probably pay a couple dollars to own pieces of history.
Matt White is one of four music and tech executives running The Speek, which was previously called Digital Video Singles. He said, "Music videos are a good part of the business … There is a whole music video section on iTunes, and some of them can have very high [sales] numbers."
Videos in The Speek's collection include Bob Dylan's electric version of "Maggie's Farm" at the Newport Folk Festival in 1965 and a performance of the Big Bopper's only Top 10 hit "Chantilly Lace." Also available are three short films made by the Big Bopper just months before he died in 1959. He created the films as part of a larger business plan, which was more than two decades ahead of its time:  to create promotional music videos for television.
Music video downloads account for a very small piece of the music business, and the music video industry has been in decline for several years. The Recording Industry Association of America reported that video download sales hit their height in 2008 with $41 million. And after the first year of operation for Vevo – owned by the major labels – in 2010, video download sales had already dropped to $36 million.
Of course, several videos sold on The Speek have already been spotted on YouTube, though in lower quality versions. But because the company has deals in place with archives around the world, White stressed that it will still provide plenty of films for the most avid music fans that cannot be found anywhere else:  "We have enough of an indication that there are serious collectors who are going to appreciate a major discovery being liberated from the archive."