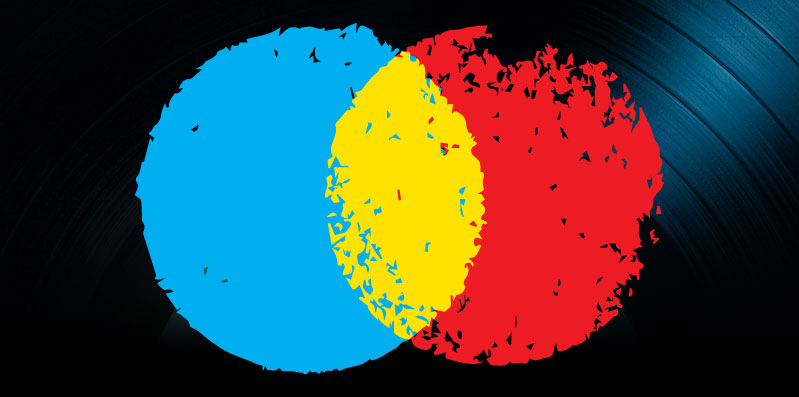 Music Business News, November 20, 2011
This past week, Google finally decided to officially enter the music space. And music industry experts noted that the split of EMI could actually bring about the rise of DIY and indie. Also, 200 record labels decided to bail on Spotify after hearing predictions about its potential impact on artist revenue.
Is it Too Late for Google Music?
On November 16, Google, Inc. finally officially entered the music space with the release of Google Music. And many experts feel this move comes too late if the company wants to compete with Apple – which debuted its iTunes store almost a decade ago in 2003 – and other music download providers. Google Music allows users to stream up to 20,000 songs online and listen to tracks on mobile devices and computers. Google has partnered with 1,000 record labels, including Sony, Universal and EMI to make 13 million songs available for sale. Google has yet to reach an agreement with Warner Music Group because of the label's concern over the company's anti-piracy controls.
The release of Google's new music service comes in the midst of a heated competition in the space to gain the attention of music fans who are moving quickly towards the smartphone space to fulfill their listening needs, as well as mobile advertisers who are looking to back the best providers. Aside from iTunes, Google must contend with Amazon – which has recently redesigned its music download and music storage services – and Spotify, who recently partnered with Facebook and has been gaining U.S. subscribers in record numbers.
According to Ray Valdes of the market analysis firm Gartner, Inc., Google is "coming into this market rather late in the game, where there are large, established players … You can say it's a saturated market." To set itself apart from other services, Google Music has been putting extra focus on its expansion into providing music, television and movies for devices running its Android mobile software and on helping users connect through music on the Google+ social network.
Experts note that not only is Google late to offer an online music store, but it is also late to develop its own MP3 players, in this case, linked to its own Android devices. Apple released the first iPod in 2001. And for the past decade, the company has been benefitting from the massive consumer shift from CDs to online music services.
While Android has been competitive with iPhone since it entered the smartphone market in 2008, many feel that Google could have a much harder time gaining the trust of music fans that have been using the very established iTunes service to download over 16 billion songs and counting. And even Amazon, the world's largest online retailer, has been offering music services since 2007.
And Spotify, along with possibly some other streaming music startups like Rdio, Inc. will provide another challenge for Google. Since coming to the U.S. in July, Spotify has gained two million paid subscribers. And Rdio is planning to offer song streaming free of advertising, and free of charge.
Google Music is not Google's first move in the music arena. In early 2011, the company introduced a feature that stores song libraries and playlists and provides a recommendation service based on users' collections. However, it did not allow the purchase of songs.
Other industry professionals feel that even if Google cannot reach an agreement with Warner or if this agreement takes time, its power on the internet could still help Google Music do well. Studies showed that Google's network of websites gained the most visitors in September, with 1.1 billion.
EMI Sale Could Be Good for DIY
Citigroup announced it had finally established an agreement to sell off EMI Group in two pieces for $4.1 billion. Universal Music Group will buy the EMI recorded music arm for $1.9 billion, and Sony/ATV is set to buy the publishing arm for $2.2 billion. This leaves only two remaining major labels, further marking big changes  that have been happening for the past 20 years in the music business.
While many music industry professionals have been worried about the consolidation of the industry and potentially too much power given to too few major labels, Sony and Universal, according to an article published in the E-Commerce Times, other experts feel that this consolidation will actually be great for DIY and indie artists. According to music industry consultant and author of the book I Don't Need a Record Deal, Daylle Deanna Schwartz, "…the components always remain in place, just in different form … EMI's sale will make independent music that much bigger."
Still, others feel that the loss of a record company means the discovery and development of fewer breaking, new artists. And when fewer up-and-coming artists find a home at a major label, the consumer could be hurt as well, as fewer artists are being introduced into the market each year. Of course, this discounts the power of independent labels and artists – who have begun to make their presence known at the Grammys.
Many DIY artists and indies are excited about the prospect of the EMI sale bringing about a stronger independent music community. How, specifically, could they benefit from fewer major labels? Eugene Foley, an agent at Foley Entertainment and author of Artist Development — A Distinctive Guide to the Music Industry's Lost Art predicted, "The independent labels will continue to become a welcoming home for former major label executives and home to talented artists who need the guidance of a supportive record company."
And, a stronger independent music label community could also further support the move towards digital music distribution and marketing. Schwartz added that with the sale of EMI, artists will have less opportunity to be signed to the big labels and thus will be more inclined to move towards indies – which have been ahead of their major label counterparts in the digital distribution arena – or go the DIY route. She also said, "At first the music labels didn't take the internet seriously, then they were afraid of it, and then they started their legal actions against it … Meanwhile, the independent artist started grabbing domain names and websites where they can sell their music."
Schwartz also noted that indie labels and DIY artists understand firsthand what the internet can do for music and the industry:  "They are younger and hungrier and not married to the old system … They don't have the rules or gigantic budgets and complex deal-making processes weighing them down."
Over 200 Labels Abandon Streaming Music Services
Music distributor ST Holdings recently decided to take its 200 labels off Spotify, Simfy, Rdio and Napster after the results of a study conducted by NPD Group and music industry group NARM. The company bailed out because the report found that having access to tracks has caused some music fans to avoid purchasing those tracks, thus showing that streaming music services are in some cases discouraging sales.
The distributor released an official statement on Wednesday:  "As a distributor we have to do what is best for our labels. The majority of which do not want their music on such services. They provide poor revenue and have a detrimental [effect] on sales. Add to that, the feeling that their music loses its specialness by its exploitation as a low value/free commodity," Only four of their over 200 labels said they wanted to remain in the music streaming space.
Spotify responded to this mass ST Holdings exodus respectfully, saying it hopes the company will come around:  "Right now we have already convinced millions of consumers to pay for music again, to move away from downloading illegally and therefore generate real revenue for the music business."
Spotify also added that it had some questions about how the study was run, because Spotify's effect cannot necessarily be measured by traditional label revenue markers. It is instead measured by how many users pay for Spotify and how much the rate of music piracy goes down, which will not be able to be measured until streaming services have been around for a longer. The company stated, "Artists can – and do – receive very substantial revenues from Spotify … As Spotify grows, these revenue streams will naturally continue to grow."
Spotify has driven $150 million worth of revenue globally to rights holders in the three years it has been in business.