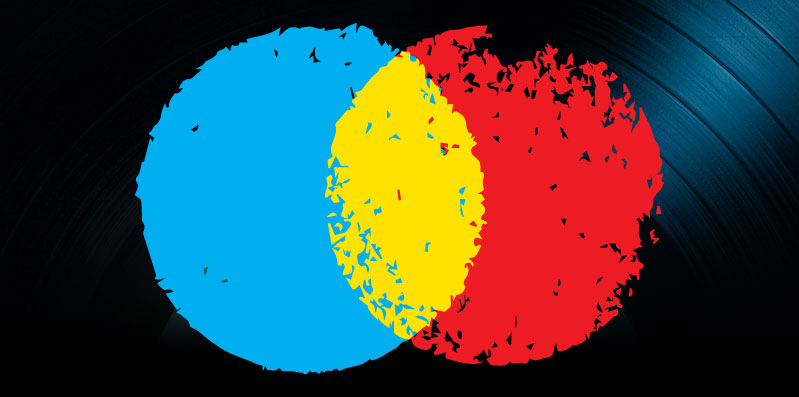 Music Business News, December 3, 2011
Napster officially called it quits and folded into Rhapsody last week. Also, in the wake of the EMI sale, experts discussed whether or not the music industry will never reach a point where one major label controls it. And finally, several analysts and legislators explored the complexities of SOPA legislation.
Napster and Rhapsody Merger Finalized
Napster had its last day on November 30. As of December 1, it officially merged with the #1 American on-demand music service Rhapsody, a month after the company finally bought the digital music company from Best Buy.
Of course, Napster has been a controversy in the music industry since its launch in 1999 as a peer-to-peer file-sharing service designed to help users swap music files. It only lived in its original incantation for two years before it was shut down by court order. Music industry trade groups including the Recording Industry Association of America filed hundreds of lawsuits against its users for copyright infringement and illegal downloading.
While it has been over 10 years since the original Napster ceased to exist, what many in the music business have called "the Napster effect" has profoundly shaped the way the digital music space has evolved. The company's model brought to light a major supply-and-demand problem:  Consumers did not want to pay $20 for an entire CD when all they wanted was a few songs off that CD. They also wanted a simple and inexpensive way to get digital tracks. The death of Napster brought about the birth of services like iTunes, Rhapsody and others that would follow.
Rhapsody was founded in 2001, and currently allows its users to download unlimited songs for $10 per month. It has 800,000 subscribers.
Financial terms of the Napster/Rhapsody merger were not released.
Will One Corporation Ever Control the Music Business?
The answer is "not entirely," according to many entertainment industry experts. Many in the music business have been concerned about an impending monopoly by major record labels ever since EMI was put up for public auction and sold to Universal Music Group (UMG), who bought the record label component, and Sony/ATV, who purchased its publishing division.
Professor Nick Baxter-Moore of Brock University in Ontario, Canada said, "… It might be argued that one reason why EMI wasn't sold as a whole to either [Sony/ATV or UMG] was to avoid regulatory obstacles being thrown up to block the sale."
Still, the purchase of EMI has brought the number of major record labels down from four, to three:  UMG; Sony/ATV; Warner Music Group. What were referred to as the "Big 5" became the "Big 4" in 2004 with Sony's acquisition of BMG. The reduction to three has had many seeing the possibility of a recorded music monopoly in the near future.
However, Baxter-Moore and others feel that, while many are declaring the downfall of the music industry, it will never get to a point where any one major corporation has control:  "We might get to a point whereby two corporations exercise a duopoly – a situation in which two major firms control the majority of the output of a given industry – that would arise if, or rather when, either Universal, or, more probably, Sony acquires Warner Music Group."
He also believes that the strength of indie labels means they will never fully go away and allow for a single label to control output:  "We might see a recording industry in which Universal and Sony and their many and respective subsidiaries control about 70-75 percent of the market (as long as neither one controls, by itself, 50 percent) and with national, regional and indie labels accounting for the other 25 percent.
While major labels are being purchased for huge figures, independents have slowly been brought into the spotlight in recent years, almost to a level of being competitors of the bigger labels. For example, Arcade Fire's album The Suburbs, released on Merge, was one of the top-selling albums of 2010, and Adele's 21, attached to XL was by far the most popular. Both these indie labels have been around for almost 20 years and have adopted business models similar to the majors because they release some music they feel will be more widely popular so that they can fund the release of records from emerging or fringe artists.
As Baxter-Moore asserts, while monopoly may not be inevitable, the EMI purchase could still cause some complications for artists and industry professionals:  "Corporate concentration is bad for any industry … The sale of EMI, whether in one piece or two, contributes to further concentration of the music industry … History tells us this is bad news for musicians, for the music product, and for audiences and fans."
The Stop Online Piracy Act (SOPA) Legislation:  It's Getting Complicated
Critics within congress of the Stop Online Piracy Act (SOPA) officially introduced a "legislative framework" for an alternative bill that they hoped would address some of the concerns many have had about the legislation on December 2. Their proposal was to update U.S. trade laws to implicate that downloading protected content – like a song, album or a movie – from a foreign-owned website would be treated the same as illegally importing foreign hard goods.
SOPA has caused some controversy since it was introduced. Critics have complained the bill directly attacks the freedom of online speech and hinders technological innovation. But proponents claim it is a necessary solution to the huge and growing problem of online piracy, citing stats that show that forty billion music files were shared illegally in 2008 – 95 percent of all music downloads worldwide – and that three-quarters of the video games released in late 2010 and 2011 were acquired illegally.
According to a recent editorial in The New York Times, "Musicians, moviemakers, authors and software designers are not the only victims. Piracy's cost is measured in less innovation and less economic activity, as creators lose hope of making a living from their creations." Still, the editorial stressed that legislation needs to be "tightened," and that infringement as defined by SOPA is too broad and could actually cause some domestic websites that are not breaking any laws to be shut down unjustly.
Under the bill, copyright owners could tell direct payment providers like Visa or advertising networks like Google to shut down a website by filing a notice that the site or even just "a portion" of it "engages in, enables or facilitates" intellectual property infringement, or is ignoring this infringement on purpose. Once accused, websites would have five days to prove innocence. And companies like Google and Visa would be immune to being sued by websites that were cut off wrongfully. So, technically, copyright owners could prevent a website from earning money with one accusation. Provisions could affect websites that are already protected by the 1998 Digital Millennium Copyright Act, which protects U.S. sites with massive amounts of under-controlled like YouTube as long as they take down copyright-infringing material when it is brought to their attention.
The SOPA legislation – as well as similar legislation in other countries like Belgium, Italy and Finland that is already being enforced – was largely inspired by the need to stop foreign, "rogue" websites like the Pirate Bay in Sweden, a bit torrent site that has already been coming up with workarounds to allow it to continue to provide illegal content to its users. According to Torrent Freak, "The Pirate Bay Dancing" add-on has already been created by a group of coders called "MAFIAAFire" in order to redirect Pirate Bay and other bit torrent websites to new domains so if their domains are seized by regulators, their content has new homes. Undoubtedly, regardless of which shape new legislation takes, these types of workarounds will be inevitable.
The newly-shaped bill introduced in Congress on December 2 was designed to address many of the concerns about free speech and commerce. U.S. Senators and Representatives who worked on the new framework said they believe that creating a "21st century trade policy" will help prevent infringement while "ensuring the continued free flow of legitimate commerce and speech." The revised bill would make it possible for a U.S. copyright holder to petition the International Trade Commission to investigate digital imports. That organization would then decide whether the company was violating intellectual property rights. According to these legislators, getting behind the trade laws helps them stay away from the "pitfalls" inherent in the original SOPA, which they claim gives the government too much power to control the internet based on little more than suspicion, does not provide clear definitions for the justification of shutting down an entire site and hinders the openness and innovation that drives the Internet.
In an official joint statement, the group of Representatives and Senators who came up with the new framework said, "By putting the regulatory power in the hands of the International Trade Commission – versus a diversity of magistrate judges not versed in Internet and trade policy – we will ensure a transparent process in which import policy is fairly and consistently applied and all interests are taken into account …When infringement is addressed only from a narrow judicial perspective, important issues pertaining to cybersecurity and the promotion of online innovation, commerce and speech get neglected."